I'm such a huge fan of finger puppets for kids, which inspire all kinds of creativity and good thinking. I'm thinking about tracking down a finger puppet theater this holiday, so we can have a more formal stage for all that tiny entertainment.
If you don't have access to the guy on the street in SoHo who sells adorable knit ones cheap from Peru, here are some of the incredible finger puppets I've come across online. Some of them even for kids!  –Liz
An arty and eco-friendly option that I just discovered: the fabulous Finger Dolls by Loopy Dolls (above), which are upcycled from vintage sweaters and finished off with adorable embroidered faces. She does custom orders too if the one you love has been sold.
If your kids are budding music fans, don't miss Pintassilgo Prints which bring the White Stripes, the Beatles, or the Ramones to your fingertips. For a little less irony, check characters from Wizard of Oz or Mary Poppins.
Our friend DanaMarie of GreenStar Studio has turned her awesome little illustrated monsters into fab eco-felt finger puppets called "knitables." On sale for just $8 for all three, grab them now for a great stocking stuffer.
CMP fave Wee Knit has an Etsy shop is filled with seasonal designs hand-knit with love, like woodland creatures, Santa and friends, and Nutcracker finger puppets–and even a set that looks uncannily like your favorite characters from Yo Gabba Gabba or Harry Potter.
The fair trade finger puppets from Fable + Lore are handmade in India and profits are donated to basic literacy programs there. Find dragons, knights, and of course, princesses.
Cheryl A Smith finger puppets are another big favorite of ours. She takes felt to a new level with designs from gnomes to Santas to every animal you can imagine. They're simple, they hold up well over time, and they're ready for play.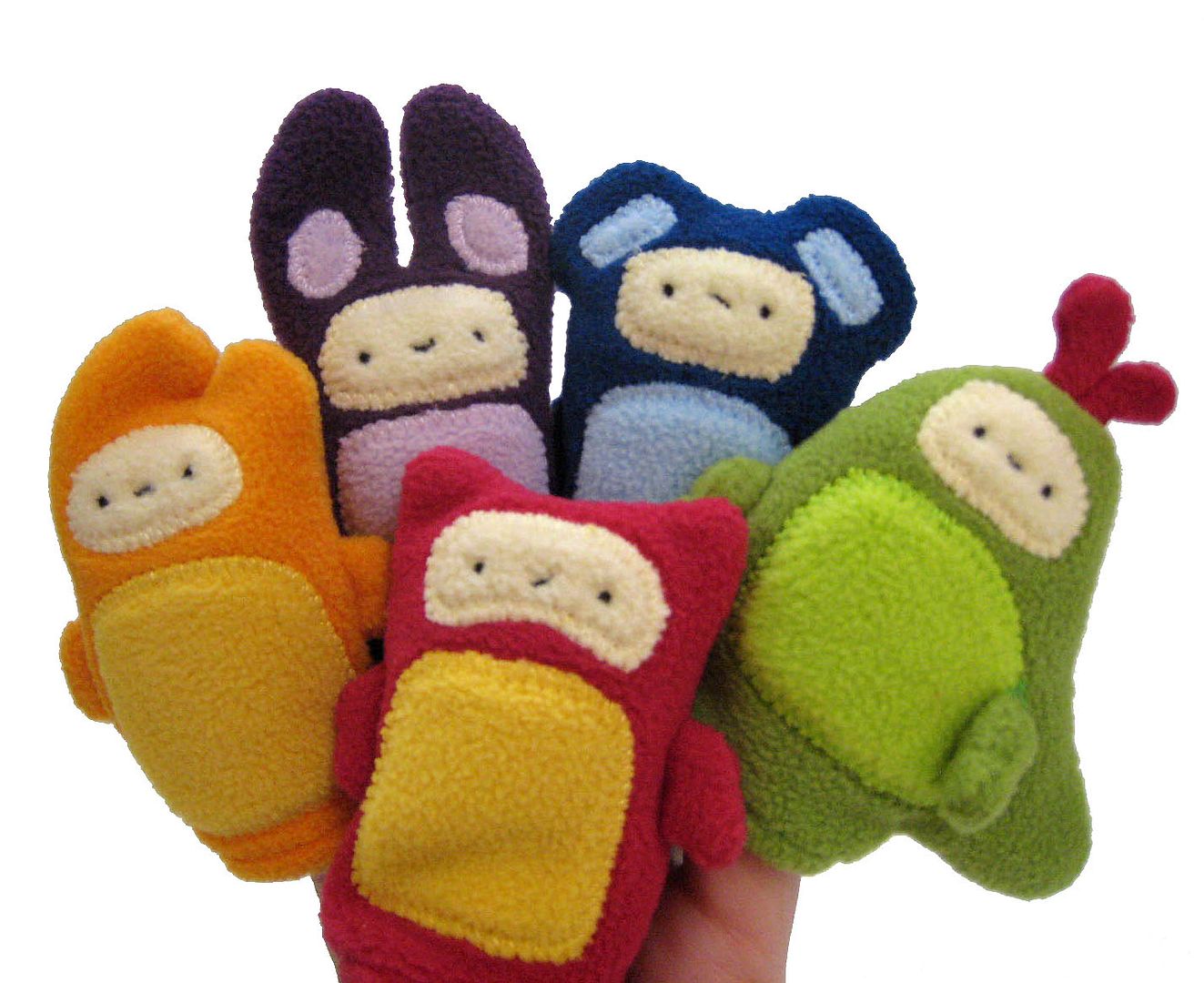 Muddy Cloud finger puppets are fleecy, and adorable–perfect for even younger kids. I love the Waldorf-style faces and the idea that kids can really create their own stories about them.
If you've got a serious puppet collector–as in, probably not a toddler–Stacey Rebecca (fka Puppet Pie reviewed here) is a professional puppet maker with a wicked sense of humor. Don't miss the bedazzled strip of bacon. Seriously.
The Christmas monster finger puppets from Chasing My Star look pretty darn cute and the prices are fantastic at 3 for $10. Imagine the stories your kids could make up with these guys.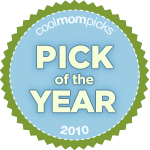 For more petit pop culture awesomeness, visit MulishMuse on Etsy for felt versions of everyone from Bob Marley and Justin Bieber to "The Dude" and a not-so kid-friendly lady Gaga. They can even be made into Christmas tree ornaments by writing "add loop" in notes to seller.
You'll also find political types, authors and fashionistas at this shop; though most interesting–felt Sarah Palin is filed under authors, not politicos. Sign o' the times.