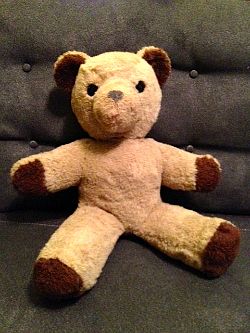 My son has a very special lovey called Meow that he sleeps with every night. She is still his happy bedtime companion, but after being hugged tightly night after night for almost eight years, she is starting to look a little worse for wear. Gulp.
The good news: I recently read
the most amazing story
about the sweetest little girl and her mother who are doing all they can to make sure all of those beloved–and well-hugged–loveys get the fixing they need to last as long as necessary.

Started by Brooklyn's Rebecca Benghiat and her little girl Amalia, NYC Lovey Repair takes in those special teddies, pillows, blankies–most anything that can be repaired with needle and thread–and makes them better.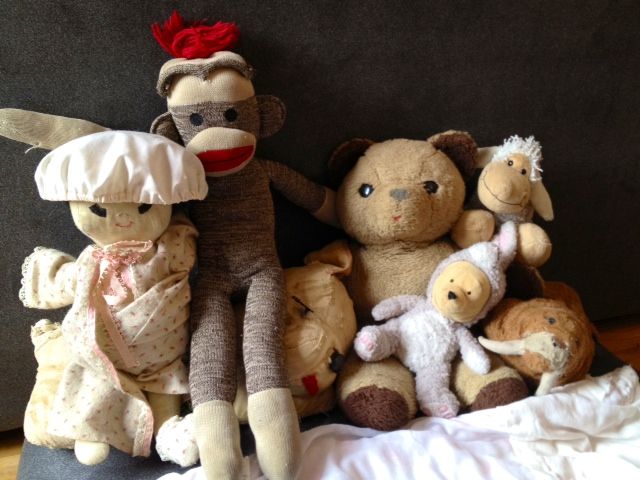 But the part that makes my eyes get all teary? They do it without asking for any money in return.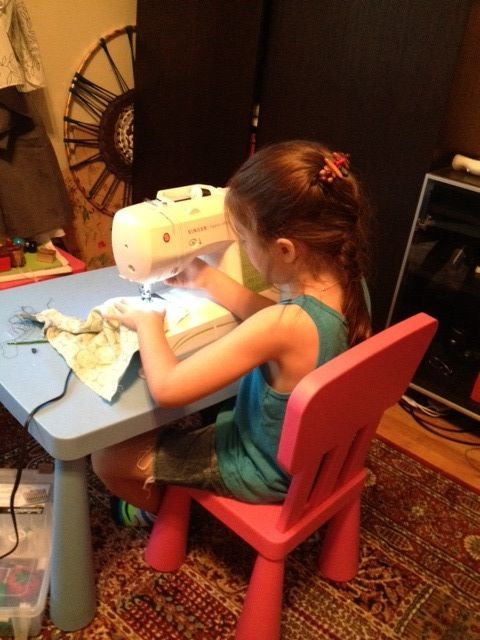 I could spend a long, long time scrolling through
their website
where they detail their toy repair process in words and photos. It is so evident that they love what they are doing.
If you are a local, you can make an appointment to bring in your lovey for "same day service," or they will also coordinate shipping or longer stays for the truly "injured." I adore the story about one little boy who could not part with his lovey, Yellow, long enough to ship it from California to New York City. So Rebecca has arranged to coach his mama on how to best repair him from her own home.
The world? Needs more people like Rebecca and Amalia. Meow would agree.
–Christina