There is something about buying cute baby clothes that we think parents never get over, even when our own babies couldn't squeeze a single toe into those little onesies. This year brought a slew of gorgeous and fun clothes for babies, and here, we've pared it down to our very faves.
Kristen: I'm so sad all my babies aren't really babies anymore, because I'd be dressing them in Winter Water Factory every single day. The unique patterns are unlike anything I've ever seen, which is saying a lot from someone with four kids.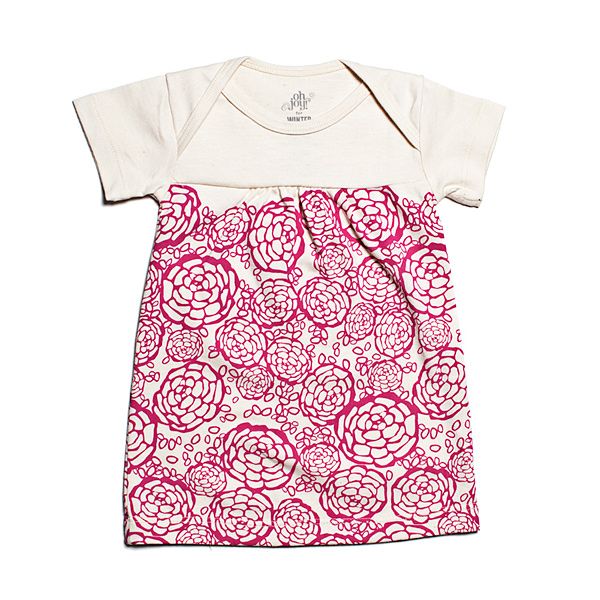 This year they also added a collection of baby clothes from design blogger Oh Joy which while small, is pretty spectacular.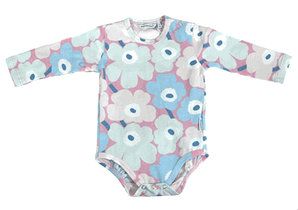 I may have audibly squealed when I found the Marimekko baby onesies. I've always been a fan of their bold, bright designs, so I'm not surprised that they translate so well into baby clothes.
Liz: I have trouble resisting gorgeous handmade baby clothes, especially when they're soft, classically styled, impeccably crafted, and eco-friendly to boot. Hey! Turns out the new label Kindred is doing all of the above, making gorgeous splurgey upcycled designs, some of them to order.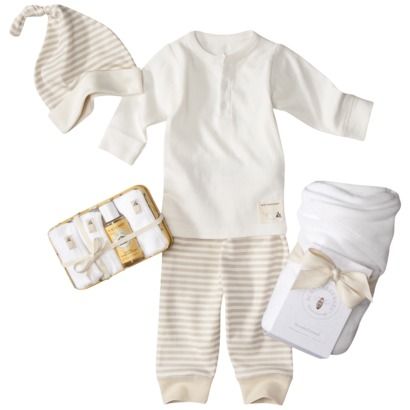 For generous people looking for a wonderful baby gift that's still affordable, I'm so happy to see the brand new Burt's Bees layette collection in 100% organic pima cotton with sets starting at just $12.99.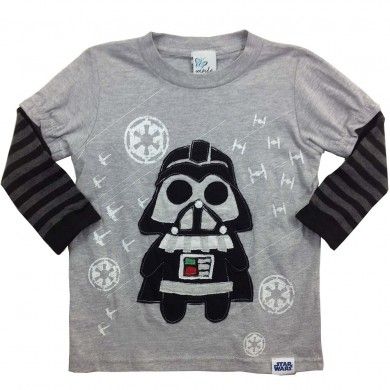 And I think Kristen and I both are throwing love towards these awesome baby Star Wars shirts featuring…Star Wars babies. Kind of like Muppet babies, only handier with a light saber.
For more great baby clothes, visit our archives!