Our family trip to Washington, DC was filled with amazing historical stories, visits to interesting museums…and lots and lots of walking.
But we did find a better, zippier way to to see all the major monuments. Take it from our tired feet: this is a fabulous way to sightsee if your kids are old enough to ride a bike.
Washington D.C.'s Bike and Roll offers bike rentals (as well as jogging stroller rentals) for folks visiting the nation's capital. But their guided bike tours are definitely worth checking out if you want to cover a lot of ground, especially with kids who start dragging after too much time on their feet.
For us, Bike and Roll's Monuments Bike Tour was perfect. With only four miles of biking, we saw all the major monuments, including Lincoln, Jefferson, Martin Luther King, Jr., the war monuments, and other notable sights. Our guide was knowledgable, friendly, and very patient with our group of tourists (ranging in age from my 8-year-old son to a considerably senior grandma).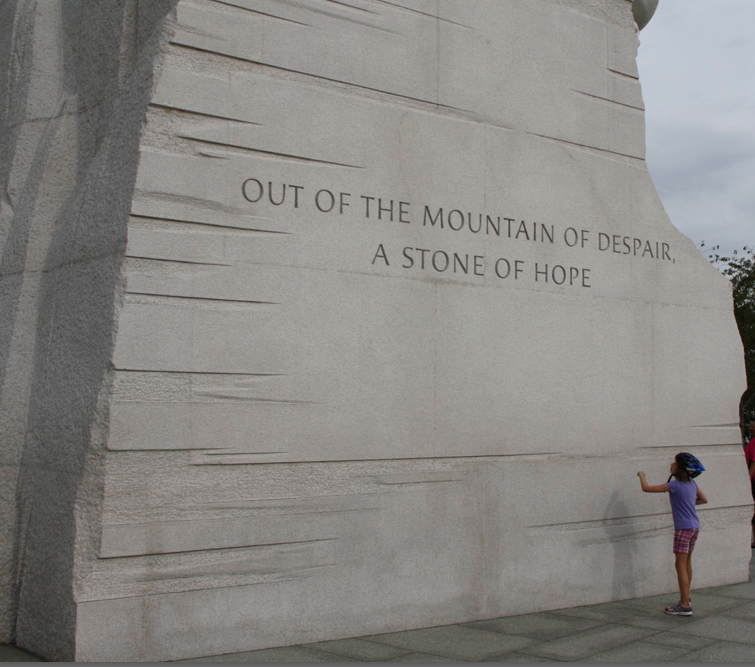 I was thrilled that this was not a "drive by" kind of tour where things are pointed out as you zoom past. Instead, at each monument, we were invited to park our bikes and explore. We never felt rushed or pressured to hurry up and get moving again.
And because D.C. is so hot much of the year–and because my kids are always hungry–I really appreciated the supplied water bottles and snacks we all enjoyed outside of the Lincoln Memorial.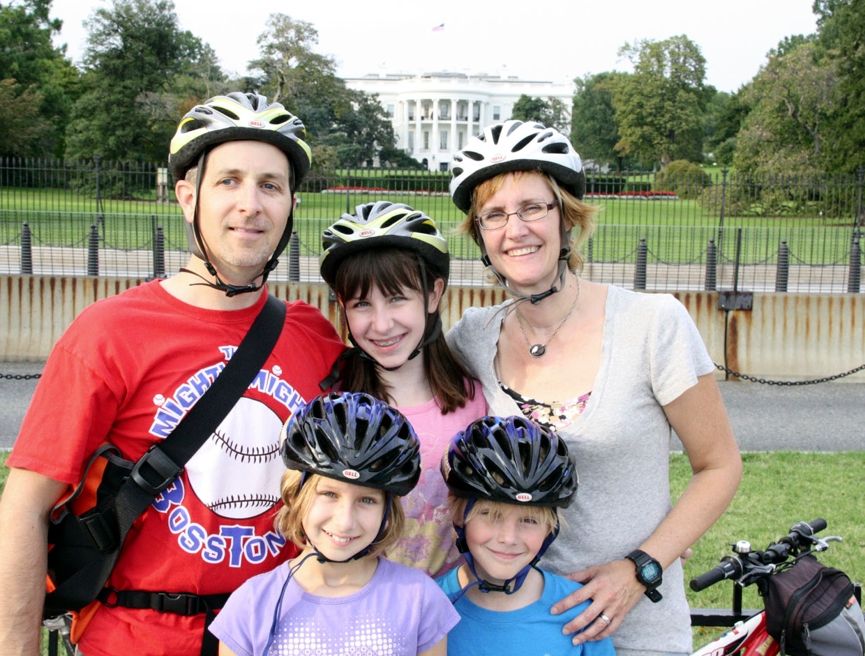 From a safety standpoint, Bike and Roll supplied us all with helmets, and we always rode behind our guide in a single-file line. I was a bit apprehensive about putting my eight-year-old onto a bike to ride in a major city, but with most of this tour on non-vehicular sidewalks and passageways, there was very little "city biking" taking place.
I'd say that any child old enough to confidently handle a bicycle, who can use a hand brake, and who doesn't tend to zoom off on her own will be fine on this tour. Or if your kids are younger, you can rent trailer bikes or enclosed trailer pods. (The flat terrain means you won't kill yourself pulling a kid in tow.)
And if you have really eager and capable riders, check out the longer Capital Sites Tour or even longer self-guided ride to Alexandria, VA, a tour that goes all the way down to Mount Vernon. I also would love to do their Monuments@Nite Tour, since the monuments are so beautiful when lit up. This would also be a great option for those visiting when summer's heat is too brutal to bike midday.
What did my kids think? They only wished they could've ridden those bikes through the Smithsonian Museums during the rest of our vacation. And then slept over in them. How cool would that be? –Christina
Check out Bike and Roll's latest DC tours and rental information which includes bikes, Segway, and even electric bike tours and rentals.