This post in our Father's Day Gift Guide series brought to you by Dove Men+Care.
Next up in our series of Father's Day Gift ideas, some of our favorite swanky gifts for the stylish dad. You know the one–trousers pressed, hair always in place. He probably even says "trousers," doesn't he. Or maybe he's just a dad who wants to step up his game a bit? Either way, we can think of quite a few fellas who'd be delighted with any of these.
Handcrafted Pocket Square ($24 at Fox and Brie Haberdashery)
We're having trouble narrowing down a favorite from this great Etsy shop. At this price, maybe get two? Also add a monogram for just another $10.
Wooden Handle Shaving Brush ($20 at Poketo)
There's something so beautiful and classic about a natural, old-fashioned shaving brush. Wrap it with hydrating post-shave balm like this one from our sponsor Dove Men+Care and get ready to snuggle close.
Tie Case ($185 at Pierrepont Hicks)
If he's a traveler, this is one gift he doesn't know he needs until he has it. The ties at this shop are some of our favorites, too.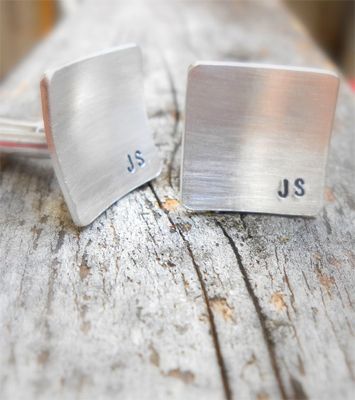 Personalized Cuff Links ($69 at Jodie Jewelry)
Love these brushed silver cufflinks. You can personalize with up to 15 characters, but the initials are subtle and elegant.
Leather Briefcase ($185 at Zara)
This is so affordable and the color is gorgeous. Is it possible he's ready for a new one?
Keep reading for details about our huge Father's Day Gift Guide Giveaway!

Ted Baker Striped Dress Shirt ($154 on sale at Bloomingdale's, with free ship)
You can never have too many fabulous dress shirts–provided they're all different. Not like Mickey Rourke in 9 1/2 Weeks.
Polarized Sunglasses ($95,Warby Parker)
If he's a stylish do-gooder, Warby Parker has lots of swell styles, and with every purchase, another pair of glasses is donated to someone in need.
Paul Smith Argyle knit socks ($19 on sale at Barney's)
Anything Paul Smith is a great gift for your favorite metrosexual dad. Anything Paul Smith under $20? Score!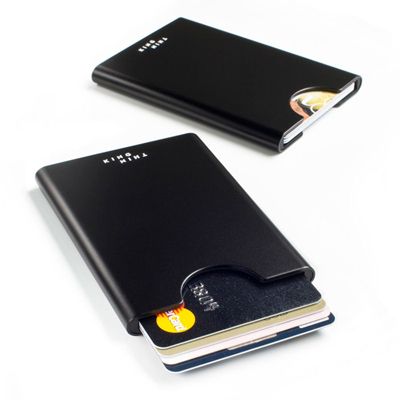 Card Holder ($44 at A + R)
You don't need to spend hundreds on a designer leather card case–this sleek version does the trick with understated style.
John Varvatos Platinum, Limited Edition Eau de Toilette ($82 at Nordstrom)
Personal fragrance is a personal thing (by definition), but if he's a little bit fashionable, a little bit rock n roll, John Varvatos may be the perfect choice.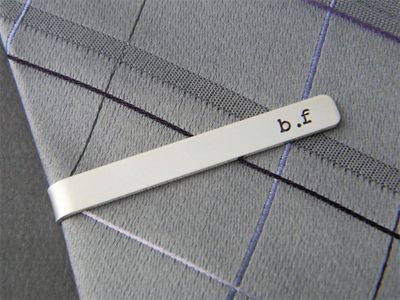 Personalized Tie Clip ($40 at Love Out Loud Creations)
If you're going the tie route, make it a little more special by personalzing it with some subtle initials. There's even room for a message on the back. "We love you Daddy" perhaps?
Our thanks to our sponsor Dove Men+Care, who are amazing supporters of dads, and now offer a new line of hair care, deodorant, face care, and personal wash, as well as grooming tools made especially for men.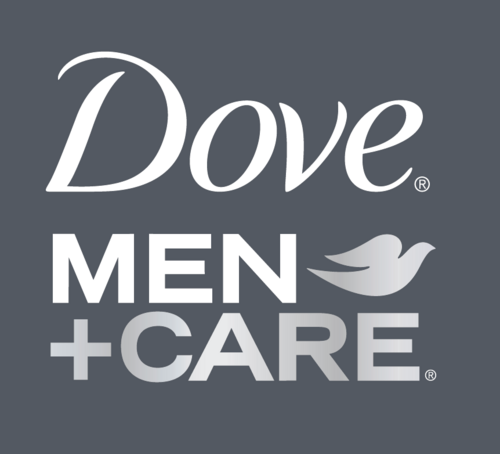 ——————
Congrats to the winners of our Father's Day Gift Pack valued at more than $550!
1. Jack Spade Canvas Messenger Bag 2. MOUTH World's Greatest Dad Gourmet Basket 3. Complete Game of Thrones Season 1 Blu-Ray Collection 4. Daddy Keychain by Lisa Leonard 5. Dove Men+Care Gift Pack for skin, face, body and hair  6.Dad's Book of Awesome Projects  7. Native Union Switch Bluetooth Speaker
More gift ideas for dad:

The coolest personalized Father's Day gifts

Father's Day gifts for new dads

Great homemade gifts for Father's Day
Father's Day Gifts from the Kids
Splurgey Gifts for the Dad Who Has Everything