Though candy and Halloween go hand-in-hand, there are plenty of non-sweet treats my kids would still love to find in their bags at the end of the night. And for kids with severe food allergies, I think it's always a good idea to have a few food-free treats set aside to hand out too.
Check out the ideas we've scared up for you that we can fairly promise won't be seen as a "trick" to those who ring your doorbell.
With their friendly, cartoony candy corn and ghost, Tattly's temporary Halloween Boo Crew tattoos are perfect for all ages of kids..and us grown ups who can't resist putting them on either. Look around for even more Halloween temporary tattoos including skulls, snakes and more. (Sold individually or $15 for packs of 25)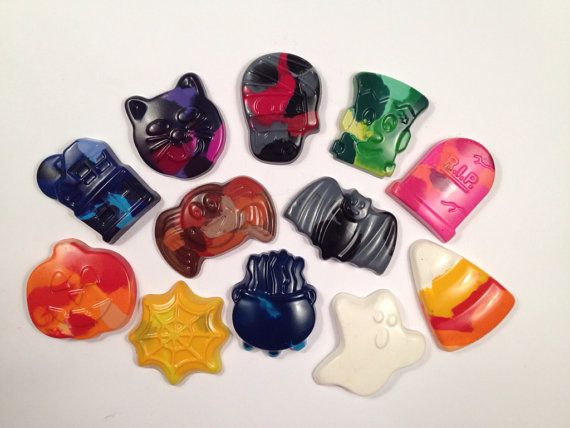 Perfect for your kids' preschool classroom or to have on hand for the younger trick-or-treaters, this assortment of colorful Halloween crayons made from melted Crayolas come individually packed in favor bags. (24 single-packaged crayons for $20) Edited to add: Unfortunately, this Etsy shop is currently taking a short break, but you can sign up to be updated when they return.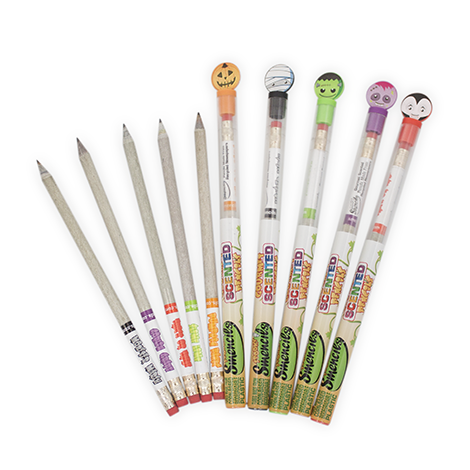 Who can resist the yummy smell of Smencils, the cool pencils made from recycled newspapers? In Halloween scents like Slime Lime and Pumpkin Panic, each corn-based biodegradable plastic tube is topped with a friendly Halloween-themed character. (5-pack for $7) Edited to add: Unfortunately, this product has been discontinued.
Oriental Trading is the source of all things cheap (in every sense of the word) and also fun. These Halloween stampers are a remarkably good deal, and recommended by 5/5 dentists as an alternative to taffy. ($4.49 for 24)
Any kind of creepy toy or silly mask can make for great Halloween treats, and if you want to make them more special, package them in these Trick OR treat Halloween printables. (Printable PDF patterns $5.50, Anders Ruff)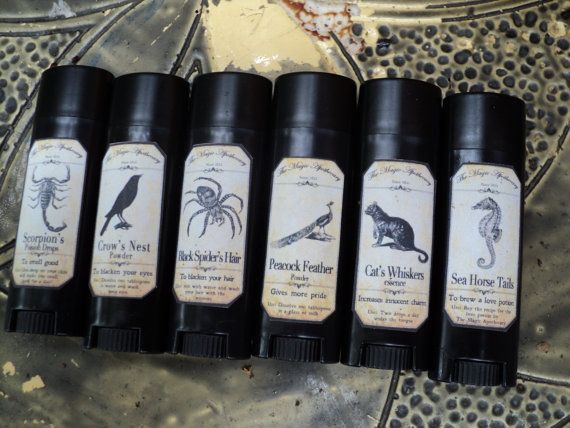 Hosting a party of tweens, or know you'll have a few ringing your bell on the 31st? Grab a set of Steam Bath Factory's handmade lip balms in Halloween flavors. Love the cool-creepy labels promising ingredients like Crow's Nest Powder or Cat's Whiskers Essence but really it's shea and cocoa butter. (12 balms for $24) (allergen alert: includes tree nuts and soy)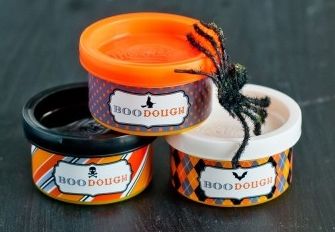 Dress up those little "trick-or-treat-sized" play dough containers for Halloween with Anders Ruff's Printable Boo Dough Wraps. You can even make your own Halloween scented play dough and put them into one-ounce plastic jars if you would rather DIY. (downloable PDF for $5.50)
Loads of Halloween ideas can be found on our jam-packed Halloween Coolness Pinterest board.