I just love a good awards show. The Grammys, Golden Globes, and the Tonys are great, but for me, the Oscars is the ultimate–Hollywood at its finest. If you enjoy celebrating the Academy Awards at home as much as I do, these easy DIY ideas will amp up your Oscar-watching party, and maybe even inspire us to switch up from the jeans and yoga pants on a Sunday night. (No need for professional makeup.)
For updated 2015 Oscars printables and ideas, visit this post. 
First impressions are crucial for any award-winning event. This gorgeous Oscars invitation from Paperless Post will tell your guests that you are nothing if not sophisticated and refined. (Which we are, all the time. Right?)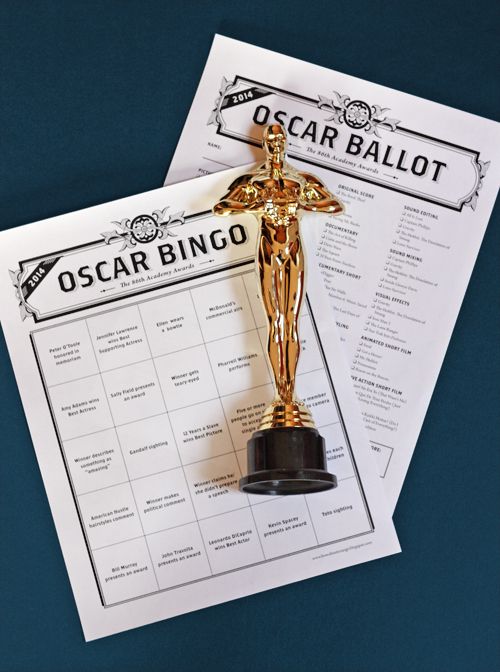 We have the most fun playing Oscar bingo, and guessing who will take home the gold statuettes with our personal Oscar ballots. These fun games from How About Orange will liven up any dull moments during the show—even acknowledging the accountants. (No offense, accountants.)
When all of your Oscars party guests have submitted their Oscar ballots, stick them in a pretty DIY ballot bag from Studio DIY until you're ready to tally up everyone's scores at the end of the show. I'm planning to give one of these beautiful glittered champagne bottles as first prize.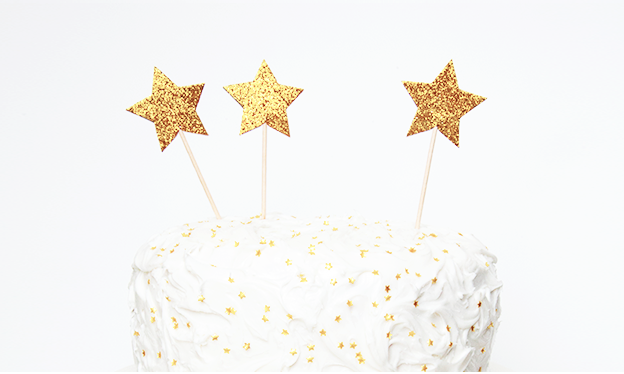 The top priority for me at any party is the food. This Oscar cake featured at Oh So Pretty, is both stunning and do-able for those of us who aren't pastry chefs.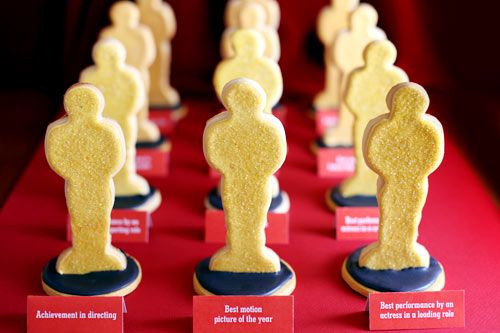 These gold, glittery Oscar statuette cookies  at Bakerella cookies have my mouth watering. It is probably a little weird to want to lick my computer screen, but here we are.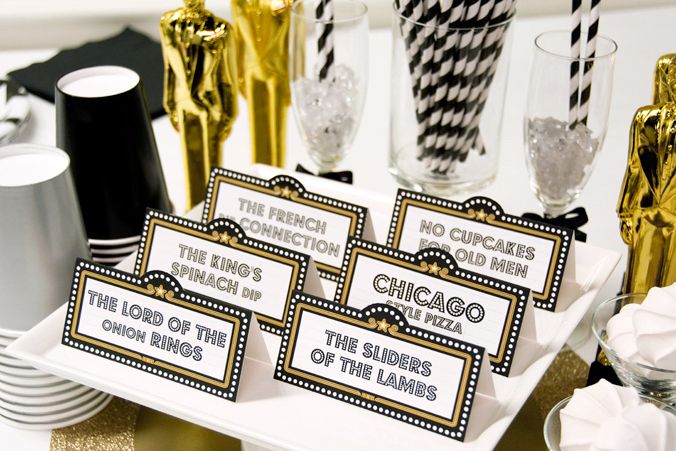 These printable table tents at Birthday Express will really spruce up your food table. Who wouldn't want to try goodies like No Cupcakes for Old Men, or the Sliders of the Lambs? Their printables set also includes a movie awards trivia game, a voting ballot, flags in Oscar colors for cupcakes, wraps for glasses or water bottles, and VIP passes, so your guests will know they're at one awesome party.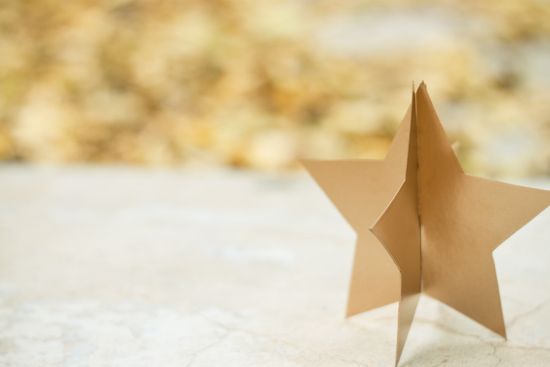 I'm planning to send my kids on up to bed when the show starts, but they will have fun helping me decorate by making these easy DIY gold paper stars by Strawberry Chic. All you need is metallic spray paint and cardboard. (via StudioDIY).
Another easy decoration my kids can help me with is this cute votive holder made from old film by Know and Tell Crafts (via HowAboutOrange). I dug around in my junk drawers and found some old film cartons (remember those?) You can look for them at thrift stores, too. Be sure to use flameless candles, since film is highly flammable.
If the Oscars are all about the fashion for you, take this official Guess the Oscars Dress quiz or this  Oscar Gown Knowledge quiz at People as a group, and see if you have futures as red carpet fashion critics.
Enjoy the 86th Academy Awards show on ABC at 7e/4p this Sunday night.