Summer is whizzing by and before you know it, the peaches, tomatoes and corn will be gone. Before summer produce makes its sad exit, you'll want to be sure to get in all the great summer cooking you can. The good news is that summer cooking is all about a light touch. It doesn't get all that intense, except maybe when making homemade pie dough. (Though pssst, every single one of these summer pie recipes can be made with store bought dough).
The even better news is that I've got five awesome cookbooks for summer that aren't your typical summer cookbooks–no grilling books, no "how to roast a potato on your car engine." This is the stuff will inspire even the least domestic among us to  want to take advantage of the season's bounty. Although I find they're pretty useful  books to have on hand all year round.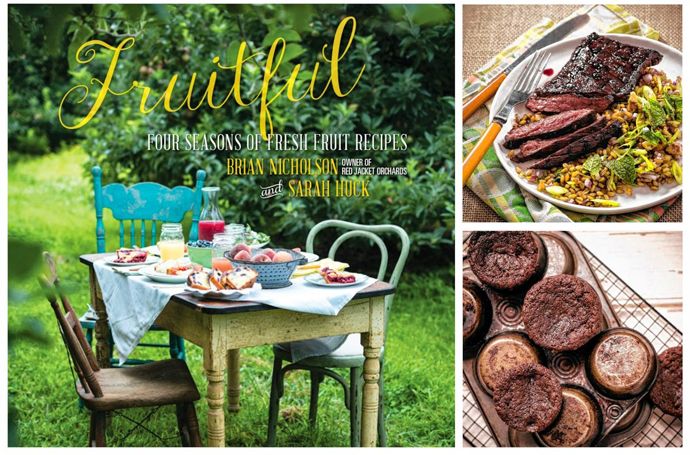 Fruitful: Four Seasons of Fresh Fruit by Brian Nicholson and Sarah Huck
You want to talk stunning? Fruitful is a gorgeous cookbook that happens to be filled with ideas for the entire year. I love it most in summer, though, thanks to recipes like Grilled Skirt Steak with Blackberry-Serrano Glaze and Dark Chocolate Chunk-Cherry Muffins (both pictured). There are as many savory recipes as there are sweet in this coffee table-worthy tome, plus a bunch of dishes created by famed chefs including celebrity farm-to-table chef Dan Barber.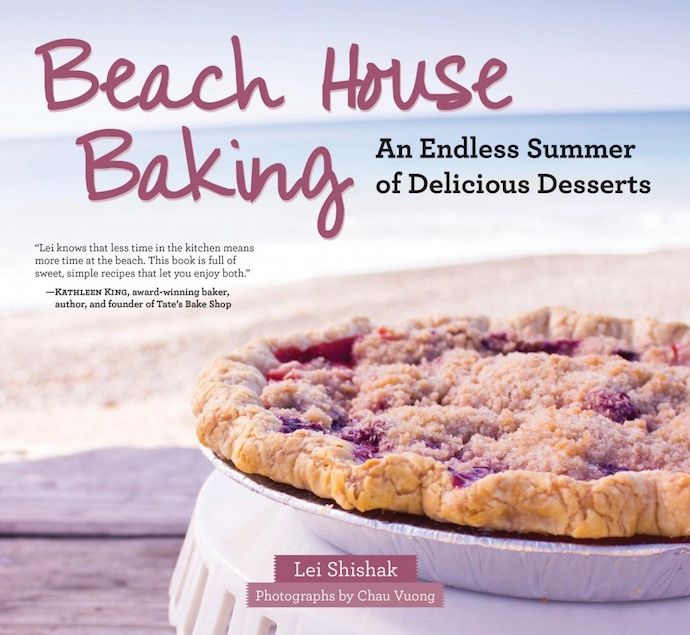 Beach House Baking: An Endless Summer of Delicious Desserts by Lei Shishak
Beach House Baking helps make the summer season even sweeter than it is naturally with mouthwatering recipes from author Lei Shishak's celebrated Sugar Blossom Bake Shop in San Clemente, California. Lei delivers recipes like S'mores Cupcakes (you know how we love S'mores) and Boardwalk Butter Cookies straight from the beach. With entire chapters dedicated to frozen pops, happy hour cupcakes and hand-crafted ice cream sandwiches, you may find yourself enjoying an endless summer all year long. Can you think of a better way to survive another polar vortex?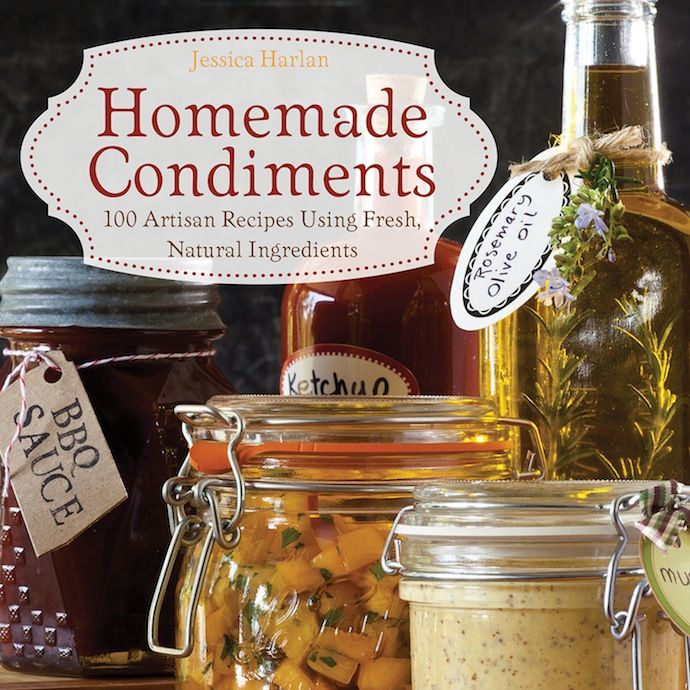 Homemade Condiments: Artisan Recipes Using Fresh, Natural Ingredients by Jessica Harlan
One of the best things about summer cooking is how laid back it is, especially if you're into grilling. Simply prepared fish, meat, chicken or tofu get just the right oomph from delicious, easy-to-make sauces like the ones found in Jessica Harlan's Homemade Condiments. Jessica knows that the secret is in the sauce and offers classic recipes with gourmet twists, like Whiskey-Spiked BBQ Sauce, Corn and Pepper Relish, and Chimichurri – all so good on grilled foods!. This small book has been on my kitchen counter all season and I have a feeling it will be on yours, too, even through the holidays.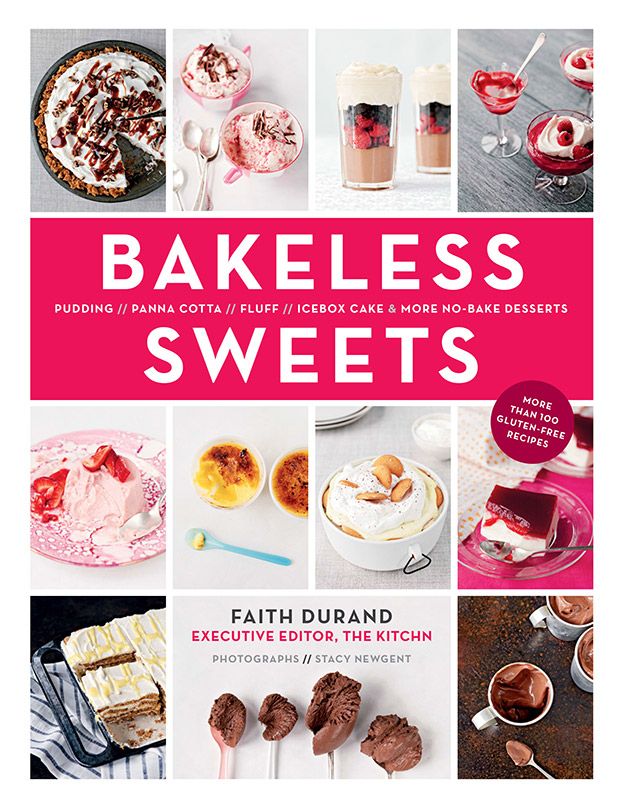 Bakeless Sweets: Pudding, Panna Cotta, Fluff, Icebox Cake, and More No-Bake Desserts by Faith Durand
You may know that I'm a sucker for no-bake summer desserts, so it's no surprise that one of my all-time favorite summer cookbooks is Bakeless Sweets by our friend Faith Durand, executive editor of The Kitchn. This book has saved me in more than one season, but Faith's cool desserts are especially perfect for summer when I'm happy to make a treat without preheating a thing. Packed with no-bake cookies, icebox cakes and other good stuff (think Nutella fluff), this book is genius sweets overload with tons of gluten-, dairy- and egg-free options. Now excuse me while I snack on leftover Lemon Icebox Cake.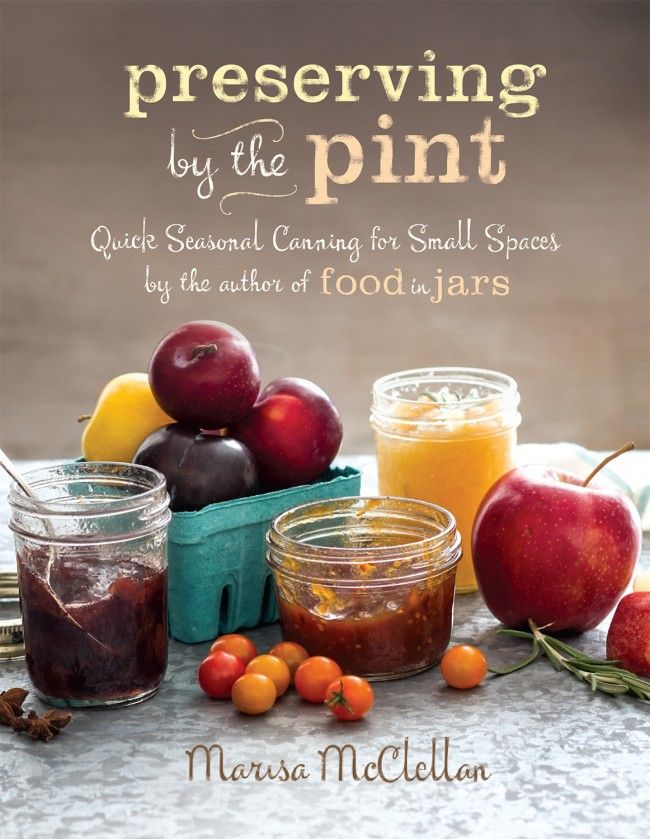 Preserving by the Pint: Quick Seasonal Canning for Small Spaces by Marissa McClellan
Marissa McClellan, the blogger behind Food in Jars, is a small batch canning genius. Before you run at the mention of the word "canning," keep in mind that small batch canning is ideal for people who want to dabble in the quick and easy version. (Yes, there is such a thing.) The recipes in Marissa's latest book, Preserving by the Pint, are a far cry from canning recipes that require 25 lbs of produce and a whole day of labor. Instead, they are small, manageable projects that will help you preserve summer produce in easy recipes that you can enjoy throughout the year. In fact, many of her pestos, sauces, chutneys, butters, jams and jellies take under an hour. Plus, her Blueberry Maple Jam changed my life.
This is the one you want now, so you can enjoy that summer produce in the freshest way possible, even after the first frost. But we won't think about that just yet.
All of these books are available at your local indie bookstore or through our Amazon affiliate.