Getting my kids involved with helping others has always been an extremely important part of parenting for me, and I've done my best to include them in my own charitable passions when I can. But after attending the recent Global Citizen Festival on behalf of our sponsor (and event partner) Citi, I've been thinking more deeply about global poverty, an epidemic affecting a staggering 1.2 billion people, and how I can get my own kids involved.
Admittedly, poverty is not an easy topic to broach with kids, but it's an extremely important one. Start when they're young and it's not only a way instill the value of helping others, but to show them that they really can make a difference with their own small actions. Which is why I was so thrilled to see so many families bringing children–and babies!–to the festival. What a perfect way to broach the subject in a way that's not too heavy.
I was really inspired by how artists like Carrie Underwood, The Roots, Alicia Keys, and Jay-Z just to name a few, came together for such an amazing cause. But maybe even cooler (yes, even cooler than a No Doubt reunion with a cameo from Sting), was that many of the attendees performed a small charitable act to earn ThankYou Rewards points they could put towards tickets to the event.
Channeling my own inspiration, I've put together a few simple ways we can get our own kids involved in charitable efforts, including the fight to help end global poverty.
1. Donate
'Tis the season to cull through closets and drawers, so have your kids do it with you. Pick toys, clothes, and shoes that they can donate. We talk specifically about "giving things to other children who need them more than we do" and it seems to give a more personal face to poverty that helps bring out the natural empathy that children have.
And if you're a Citi cardmember, another way you can donate is redeem your ThankYou Points to donate cash to charities you care about.
2. Volunteer
I've found no shortage of local charities in my area that actively encourage children of all ages to join their parents in volunteering. It's a wonderful way to spend time with your kids and support a meaningful cause, all while teaching them the value of helping others. Seeing the pride on your kids' faces after a day of working for a cause is absolutely priceless.
3. Shop
Purchasing fair trade products–a lot of which we feature here–makes a tangible difference in ending poverty. Now your kids might not yet be shopping on their own, but they probably shop with you on a regular basis or sit over your shoulder as you "add to cart." You can use that time to open up a dialog about where products come from, what "fair trade" means, and why it's so important.
For example, bring it down to a level they can understand by talking about how chocolate is made, where the cocoa beans come from, and why fair trade chocolate bars are made differently and cost more than the others.
4. Support
There are no shortage of amazing charities that can really use monetary donation. My own kids set aside money from their weekly allowance to give to a charity of their choice, which right now is the local animal shelter. But for more active participation, try sponsoring a child through a reputable organization. Your kids can get involved in writing letters, and gain a better first person understanding of what their efforts are doing to tangibly help someone in need.
5. Spread the Word
Yeah, we hear a lot about the negative impact of kids and social media, but there's so much great stuff young people are doing thanks to the Internet. Social media really gives older kids a platform to spread the word about important causes and make a difference. For kids who are active users, you can educate them about how their voice really does matter, and how effective it can be to make positive changes–whether in their own communities, country, or even globally. But even younger elementary kids can start a club at school, hang posters, or just write an essay about an issue they care about. Sometimes just reaching your own close circle of peers can be incredibly effective–you never know who you'll reach.
If you didn't catch the festival broadcasting live on MSNBC, it was exciting to see so many celebrity guests, from Hugh Jackman to the Prime Minister of India, and even cool moms like Katie Holmes and Jessica Alba. It's these high-profile faces that really help bring the issue to the forefront and I was thrilled to know we were sharing the same commitment in the same place.
But what I really loved, was spending time between the performances talking to concert goers, some of whom shared with me what they're passionate about, and which small efforts they're doing to make a difference.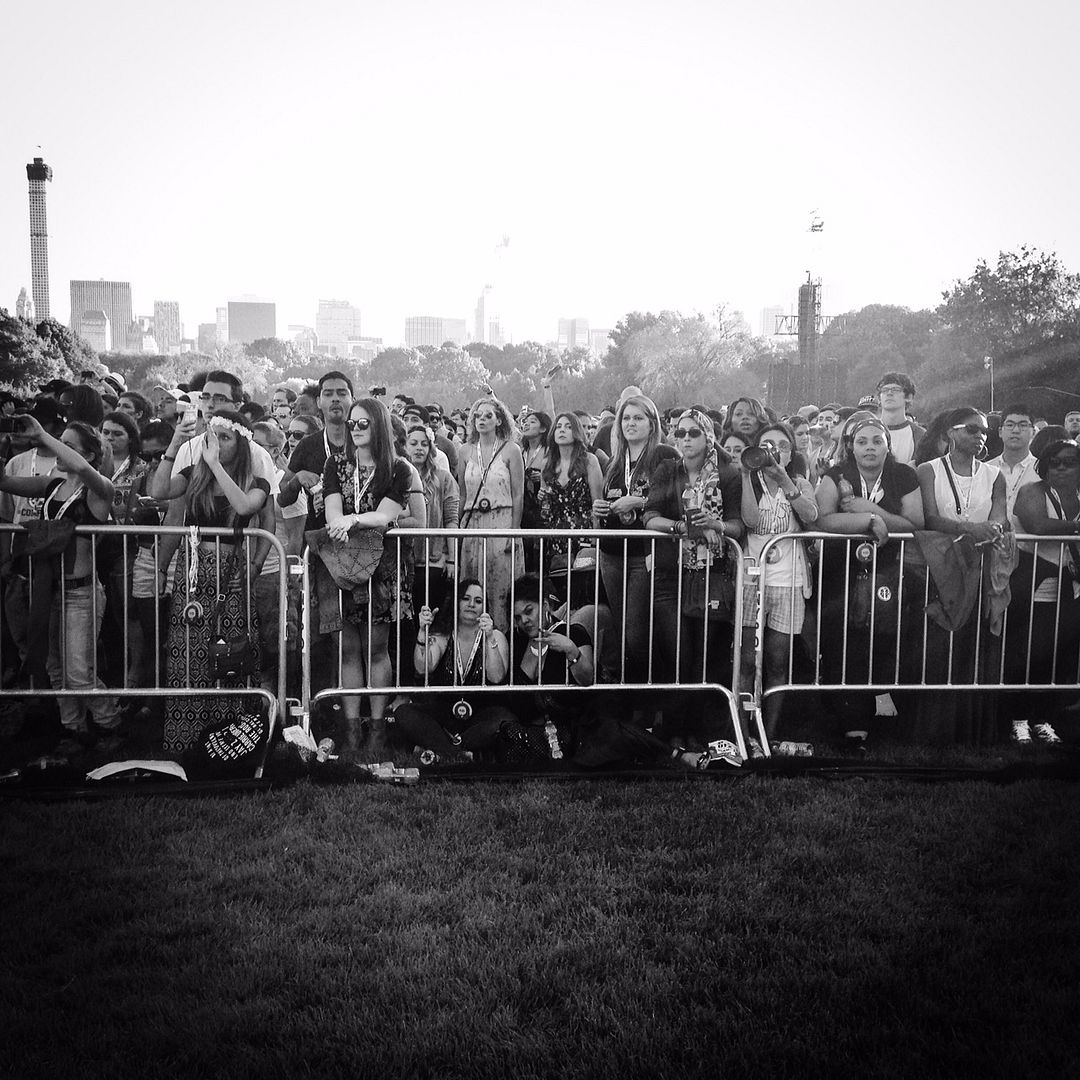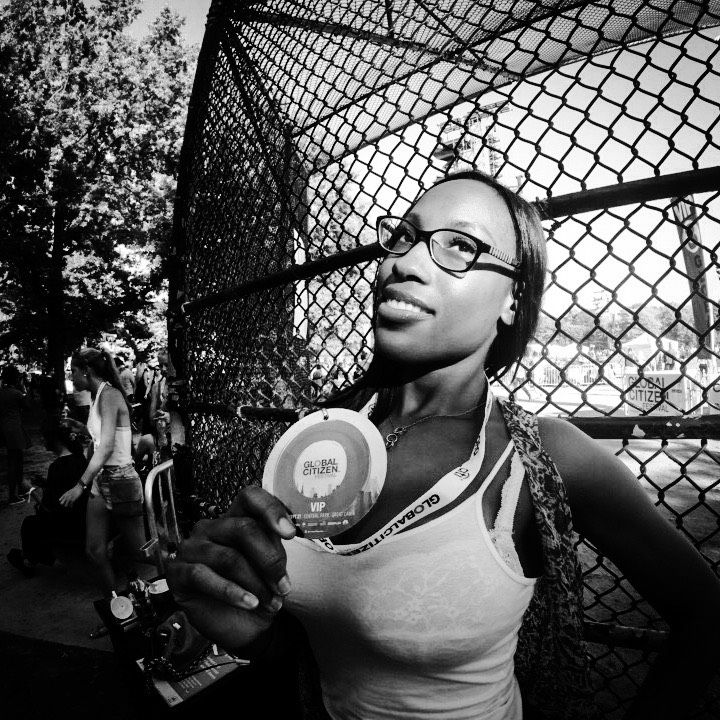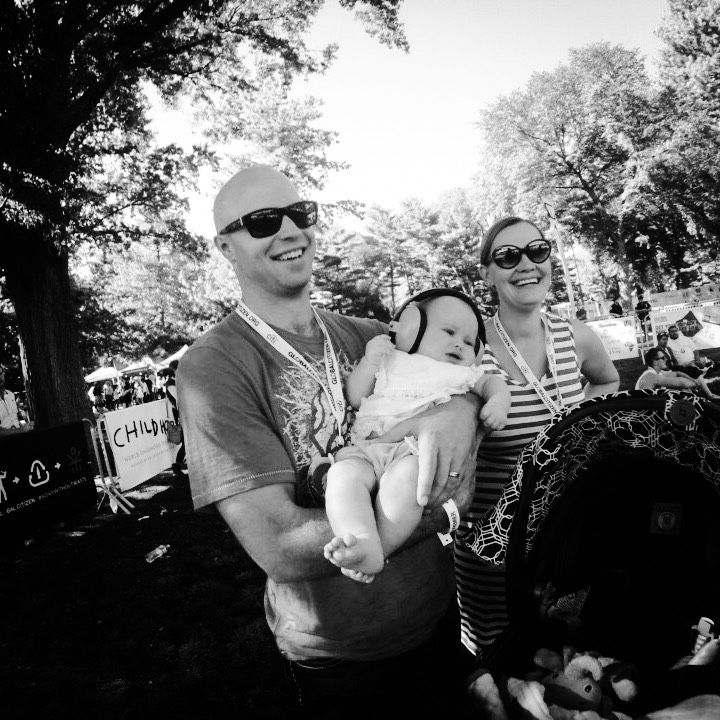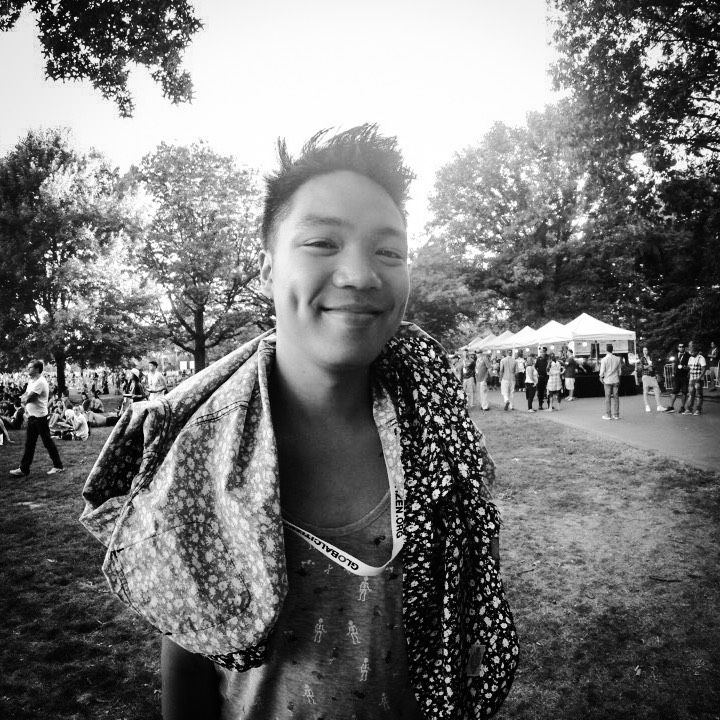 I especially loved speaking with Carlo (above) who works with the awesome Pencils of Promise, an organization that has built over 200 schools in Laos, Ghana, and Guatemala in just five years for kids in need. Now that's the kind of thing that makes me want to do more myself.
Thanks to our sponsor Citi for sending us to the Global Citizen Festival. With Citi Private Pass you get access to exclusive ticket presales, and tons of other very awesome perks, like preferred seating and special VIP packages like the one I got to experience at the festival. Pretty cool. 
(Black and white photos — using a GoPro 3+ and iPhone 5C — © Aaron Adler Photography for Cool Mom Picks)
This post is spon­sored by Citi. To learn more about access to the best in live music, sports, din­ing, fam­ily enter­tain­ment and more with an eli­gi­ble Citi® credit card or Citibank® Debit Mas­ter­Card visit www.citiprivatepass.com.