Dia de los Muertos may sound ominous, but this holiday recognized in Mexico and throughout Latin America is traditionally a sweet time for families to come together to pray for and to celebrate their loved ones who have died.
Those who follow the tradition devoutly will build an altar and honor their deceased with popular symbols like sugar skulls and skeletons, marigolds, and the favorite foods of the loved one. My kids and I are planning join in this year by completing these gorgeous sugar skull coloring pages.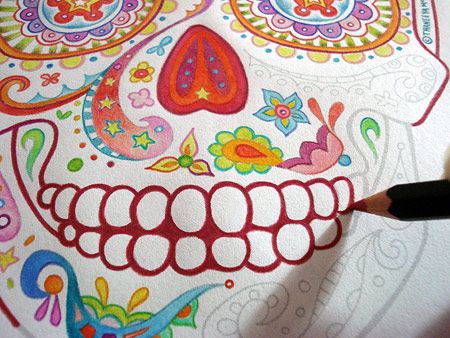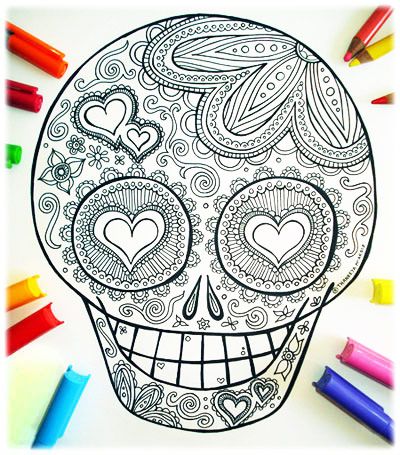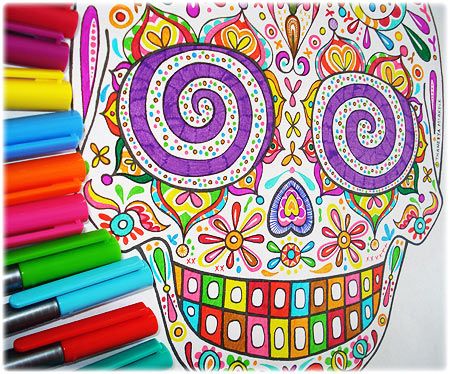 This instantly downloadable 21-page sugar skull coloring pages for Dia de los Muertos from Etsy shop thaneeya has some really lovely designs to celebrate this holiday, and to teach your kids a little about Mexican culture while you're at it. The PDF includes more than 35 detailed skulls and 14 blank ones, and includes facts about sugar skulls and coloring samples in a variety of media, like markers and colored pencils.
Best of all, the set is currently on sale for $8 from its regular price of $15. And while the kids are coloring, it's a perfect time for you to whip up some delicious guacamole and sangria. Mmmm…
Find lots more about Dia de Los Muertos from National Geographic Kids that you can share and discuss while you create.
CMP is an rstyle affiliate