It used to be that Passover desserts were only good for, well, Passover. No leavening and no flour meant no fun. And it's even trickier if you keep kosher. Times have changed, though, and while I'm not sure why seder sweets look so much better these days (maybe they always did at other seders?), I'm glad that they do.
These 5 Passover dessert recipes are the perfect way to end your Passover meal and spectacular enough to serve any other time you're celebrating with friends or just feel like a delicious treat.
Related: 6 fantastic charoset recipes for your Passover seder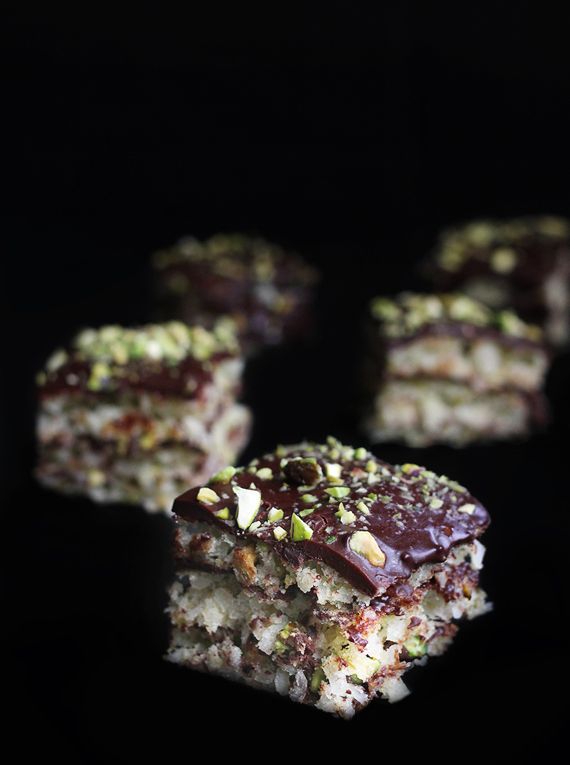 This Coconut Macaroon Cake with Coconut Ganache at 5 Second Rule has my mouth watering. It's gorgeous, uses dairy-free bittersweet chocolate, and is completely grain free, making it a perfect choice for Passover. Oh, and it's adapted from a recipe by famous pastry chef Francois Payard, so it's sure to taste amazing, too.
But uh…don't confuse it with macarons, even if it is from Payard, okay?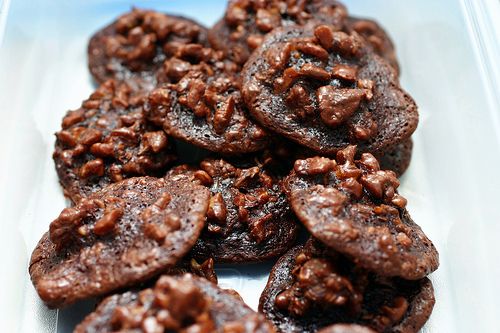 Could these Flourless Chocolate-Walnut Cookies at Smitten Kitchen look any more delicious? They are guaranteed to taste as amazing as they look since the recipe is adapted, once again, from a cookbook by Francois Payard. (Do you think he knows how Passover-friendly his recipes are?) Don't let the recipe's pedigree frighten you; it is shockingly easy and only calls for six ingredients. And while visiting Smitten Kitchen, be sure to check out the 19 other fantastic Passover desserts that Deb shares.
By now you've probably come across quite a few chocolate covered matzah recipes, but this one is different. This one is better, according to me, thanks to the addition of toffee. An extra ingredient means an extra step, it's true, but making this Salted Toffee Matzah at Baked Bree is still a cinch. Just keep in mind that toffee is made with butter and not a good dessert option for a kosher seder unless you substitute kosher margarine — which may not be quite as luxurious, but will totally work.
Related: Chocolate covered buttercrunch matzah you want to order now.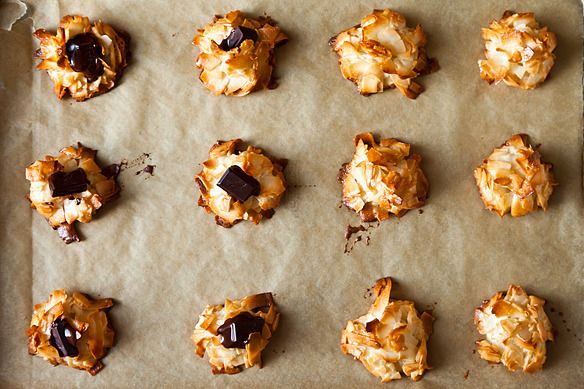 Earlier this week I shared Alice Medrich's best Cocoa Brownies recipe and now I'm looking to the chocolatier and cookbook author again for her New Classic Coconut Macaroons found at Food52. Known for her creative upgrades to standard recipes, Alice makes these cookies with coconut chips instead of traditional shredded coconut. She also makes other suggestions that will turn your simple macaroons into something your whole seder crew will talk about for Passovers to come.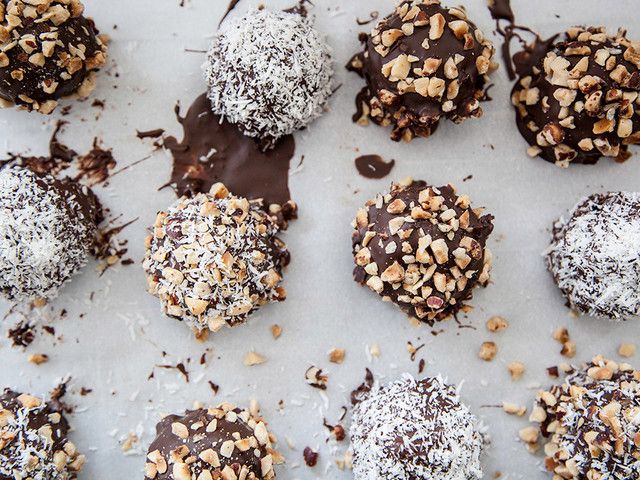 Cake pops are not what you'd expect to find at the seder table, but these Passover Cake Bites (pictured above and top) at Tori Avey's site are a holiday-friendly adaptation of the treat-on-a-stick that's taken over the world. The recipe comes from Heidi at FoodieCrush who isn't Jewish, but managed to come up with this creative dessert with the help of some very kind Passover-observant friends. Tori even provides notes on how to keep these kosher. Having attended many seders myself, I know that a lot of eating happens before dessert is served, so I particularly love that these are bite-sized. Not that you won't hope for leftovers the next day.