We're coming out of a long (long) winter and before we start talking about fresh spring recipes with asparagus and peas, leeks and carrots, I want to take a moment to talk about chocolate. So I've rounded up 8 of the most outrageously delicious and sinfully decadent brownie recipes, for no other reason than we deserve it for making it through another winter.
So, yeah, we're making brownies just because.
Making brownies is dead easy. Requiring nothing more than two bowls and spoon, no treat gives you more bang for your baking buck, and they are the perfect treat to bring to winter's farewell party. Just make sure that the door doesn't hit winter on its way out. Or whatever. Let it. You should be busy eating brownies and not worrying about winter's feelings.
Top: Extra Nutty Dark Chocolate Brownies via Joy the Baker
I'd usually start with a classic brownie recipe, but it's hard to pin down just what makes a classic brownie. To some, it's a recipe that includes melted chocolate, to others a recipe that uses only cocoa powder. And with a million other variables too, I'm going to stay out of the debate and instead do as Olga from Sassy Radish does and turn to baking expert Alice Medrich. These are her Best Cocoa Brownies and I insist that you must, at some point in your life, make them.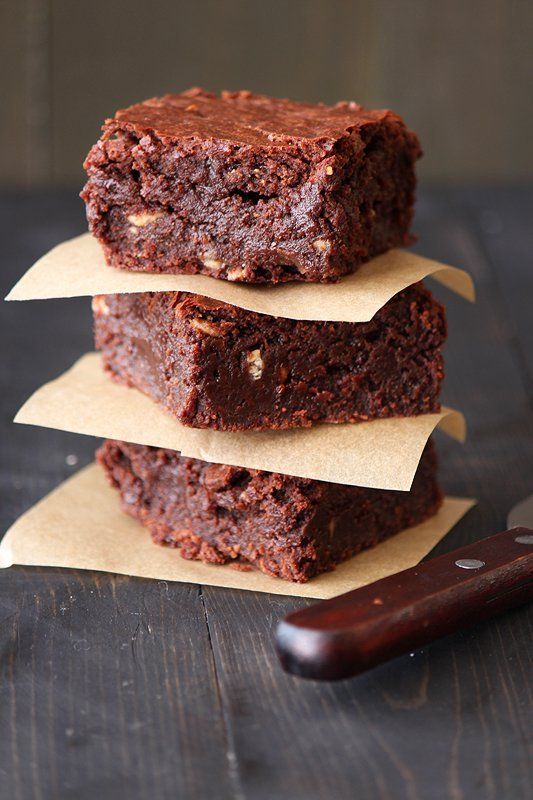 If you didn't believe me when I said that there are a million variables that go into developing the "perfect" brownie recipe, you might when you look at the Ultimate Brownie Guide at Handle the Heat. Tessa has spent an impressive amount of time working on brownies and has a recipe for whatever kind you like, from moist to cakey and everything in between. I'm thinking that her Thick and Fudgy Toffee Brownies are a great way to go. What do you think?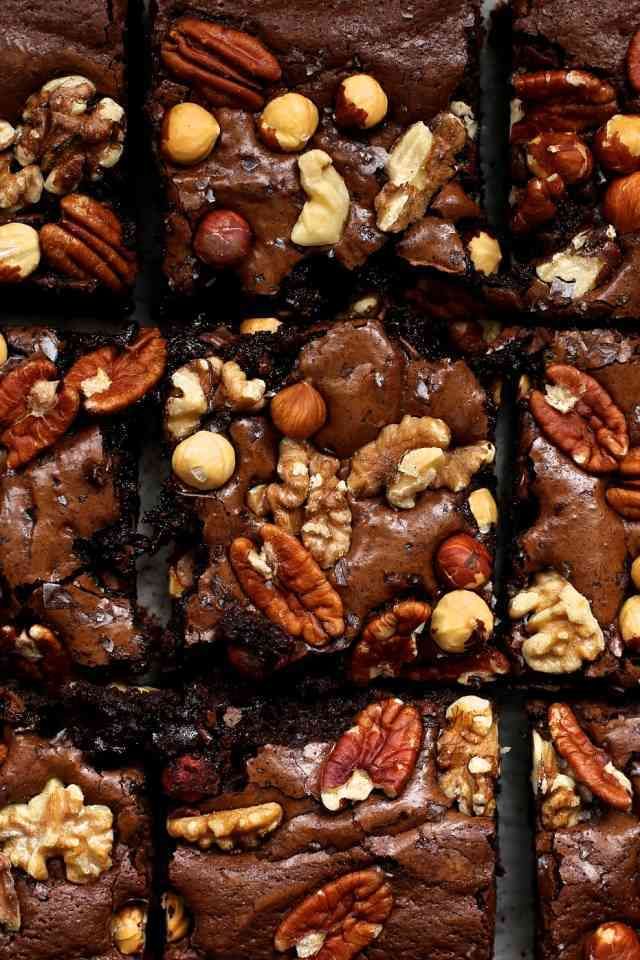 Some folks believe that the best brownies must be made with nuts. If you're one of these people you have to check out the Extra Nutty Dark Chocolate Fudge Brownies (pictured above and top) at Joy the Baker. There's no way to say this without sounding a little dirty, so here goes: there's just something irresistible about ooey, gooey chocolatey brownies topped with salty nuts, and this recipe has both.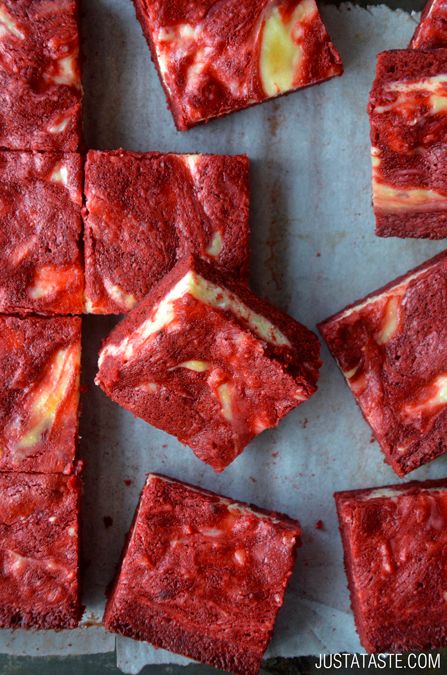 I'm mostly sticking to chocolate brownies here, but I couldn't resist giving these Red Velvet Cheesecake Brownies from Just a Taste a spot in the lineup. After all, red velvet is cocoa flavored, so that counts. And kids will go nuts for the fun color, which you can also achieve using natural food color. Technicalities aside, there was no way to leave these sweets off of the list.
Related: 5 easy red velvet desserts you can enjoy well beyond Valentine's Day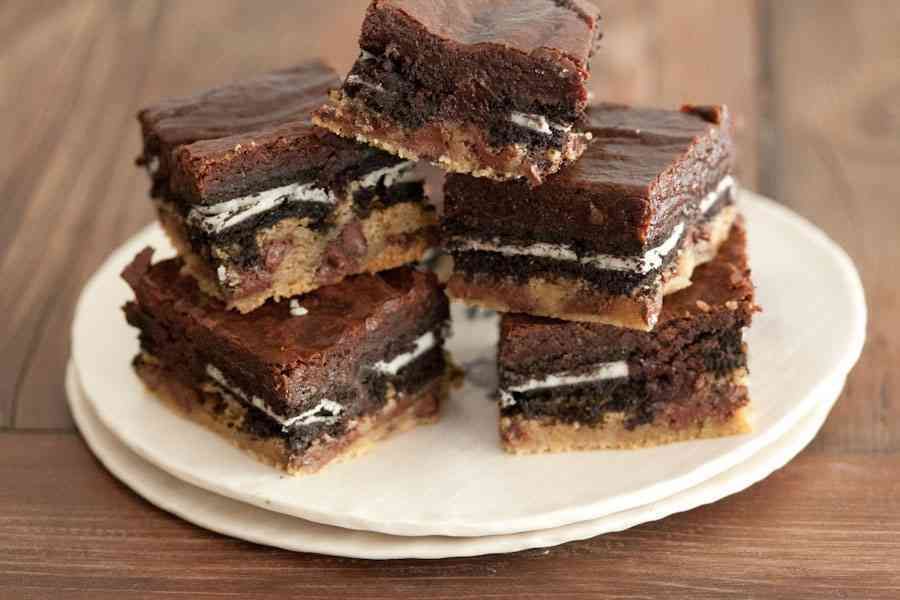 The food blogosphere blew up when these Slutty Brownies first popped up on What's Gaby Cooking, and for good reason. Inspired by a similar brownie recipe on The Londoner, Gaby layers brownie dough over Oreos set atop a chocolate chip cookie dough base. Her version is entirely homemade, but you can always use store-bought cookie dough (we love the all-natural cookie dough from Immaculate Bakery) to get the same impact , and what an impact it is. You can close your mouth now.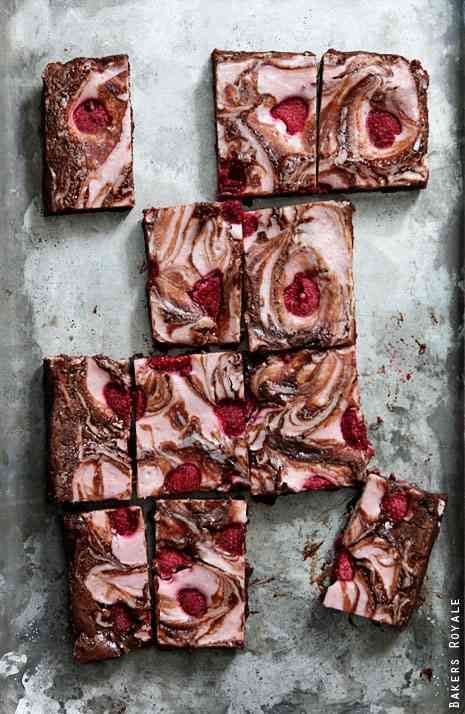 If you like the combo of chocolate and fruit, these Raspberry Cheesecake Brownies at Bakers Royale will hit the spot. Tart raspberries mixed with creamy cheesecake batter are perfectly suited for rich, decadent chocolate. And they're so pretty in pink, too.
We're big fans of s'mores — who isn't, right? — so these S'mores Brownies at The Beach House Kitchen are not to be missed. First of all, take a look at how intensely gooey this brownie looks. Though near perfection on it's own, Mary Ann takes it a step further by adding a graham cracker crust and toasted marshmallows on top. An evil genius, that Mary Ann is.
Related: 9 ooey, gooey, fantastic s'mores recipes.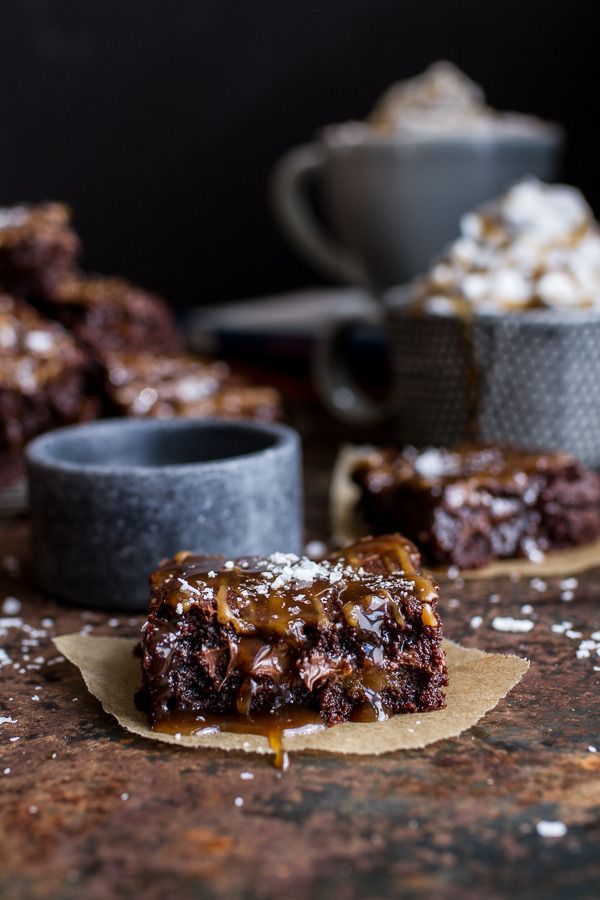 Tieghan at Half Baked Harvest starts her post about these Salted Caramel Mocha and Nutella Brownies by saying, "You have never met a brownie like this before." Mic drop. I'm in. She got me. These look unreal and I'm happy to know them, as someone who loves everything Nutella. I thought that you might want to get to know them, too.