Even though I love wine, I find the experience of selecting wine a little overwhelming. I never remember what I love most, can't seem to buy the same bottle twice (unless, of course, it's a wine I didn't enjoy), and always feel like I'm relying on others to figure out what to buy. Glassful, a new monthly subscription box service (or call it a newfangled wine-of-the-month club) from the caring oenophiles at at Glassful HQ in New York City, is meant for people like me.
They assess your taste in wine and delivers three bottles that have been curated just for you every month, plus a special little gift. No one size fits all deliveries, no trips to the wine store. At least if you live in one of 24 states and D.C., for now.
– Don't miss an exclusive limited time discount for CMP readers below –
The first step to signing up is taking a fun quiz designed by the Glassful wine experts (some of whom have very fancy backgrounds) to assess your taste in wine.
I'm not kidding when I say that the quiz is fun — and easy. You can take it before sharing any of your info and I suggest that you do if you're curious to know more about what you like in wine.
Related: 5 great white wine cocktails to toast the warmer weather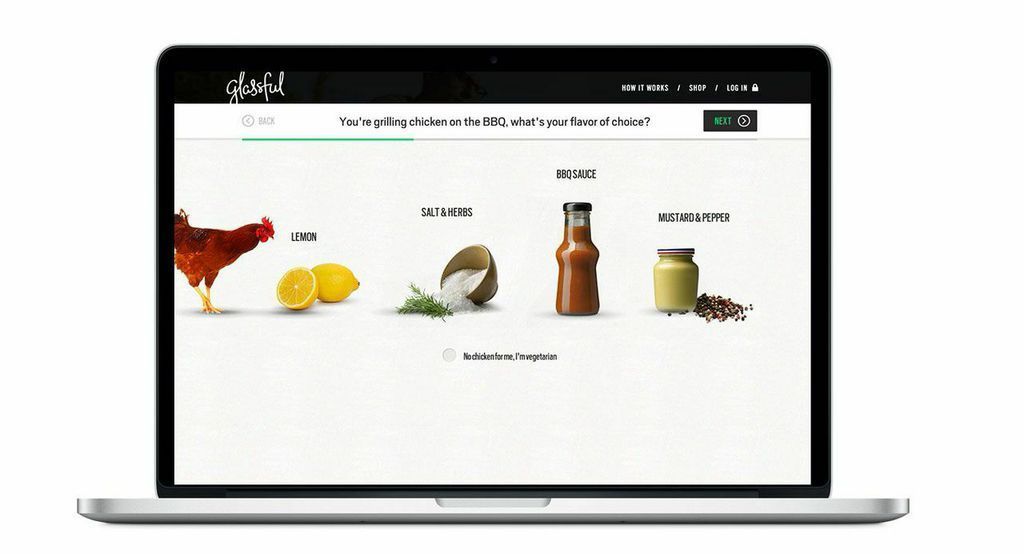 Once you try your monthly wines, you can rate them to help the folks at Glassful refine their understanding of what you like, increasing the likelihood that you'll love every bottle you receive. You know, like Netflix. I even took the test a second time and reported the difference to Glassful via email to help them better understand my so-not-refined wine palate. They happily adjusted my profile, and I ended up with selections more to my liking.
I like that your delivery always includes includes new wines (no repeats!), so it helps you find something new you'll love and can buy right from their shop. Like Birchbox for wines perhaps?
Related: The genius idea for packing wine on your picnic.
Also know that the selections are heavy on organic, natural, and biodynamic wines, so if you're curious about sustainable wines, this could be a great service for you — or a lucky gift recipient. Mother's Day is coming up you know, and they have three levels of wine gift boxes that would delight a whole lot of moms out there.
The monthly subscription rate for 3 bottles of wine starts at $54, shipping included, which is not bad at all. Not super inexpensive, but since both my husband and I drink wine during the week, usually from bottles that cost in the $12-20 range, the math works out perfectly for us.
The only problem: My husband and I have different tastes in wine. If you may have an issue like that too, steal our idea; for now, we're signing up with my profile, and since we can cancel without penalty at any time, we will switch to his profile in a few months to trade things up. Or maybe with the spring and summer good times ahead, we'll just get two subscriptions. It's nice to have experts thoughtfully selecting wines for us so we don't even have to think about it.
Plus six bottles in one month isn't so indulgent when we have so many sharing opportunities coming up, like picnics, cookouts, and dinner playdates with other families. Ooh, I just got so excited for spring entertaining!
Find out more about Glassful wine subscription box service on their site and take their taste quiz to get started. You can also buy from their online wine shop without joining the monthly club, by signing up with your email. Glassful is offering Cool Mom Picks readers a discount; use COOLMOMPICKS35 to get started with monthly delivery for only $35 (reg. $54). Thanks to the company for taking care of our readers and allowing CMP to try the service. NOTE: Before starting, make sure they ship to your state.