Hi Cool Mom Picks! Any suggestions for workbooks or activities to help prepare my child–and keep them out of my hair (ha)–for the summer between kindergarten and first grade? -Chaitali
Ahhhh, summer! No school lunches to pack, no buses to catch, and yet, now you have a curious, energetic, and sometimes b-o-r-e-d child to entertain for weeks on end. We love that you want to keep your child busy and engaged with educational activities that will help them get ready for the next year of school. We're all big believers in tucking in some fun learning activities in between beach trips or stops for ice cream — or even turning the ice cream stop into something educational. There's always change to count and new flavors to spell, right?
So we've put together some of our favorite ideas to help get your kindergartner ready for first grade. And for our readers with kids who may be younger or even older, there's plenty for other ages as well.
Related: 12 of the best educational apps for preschoolers and young kids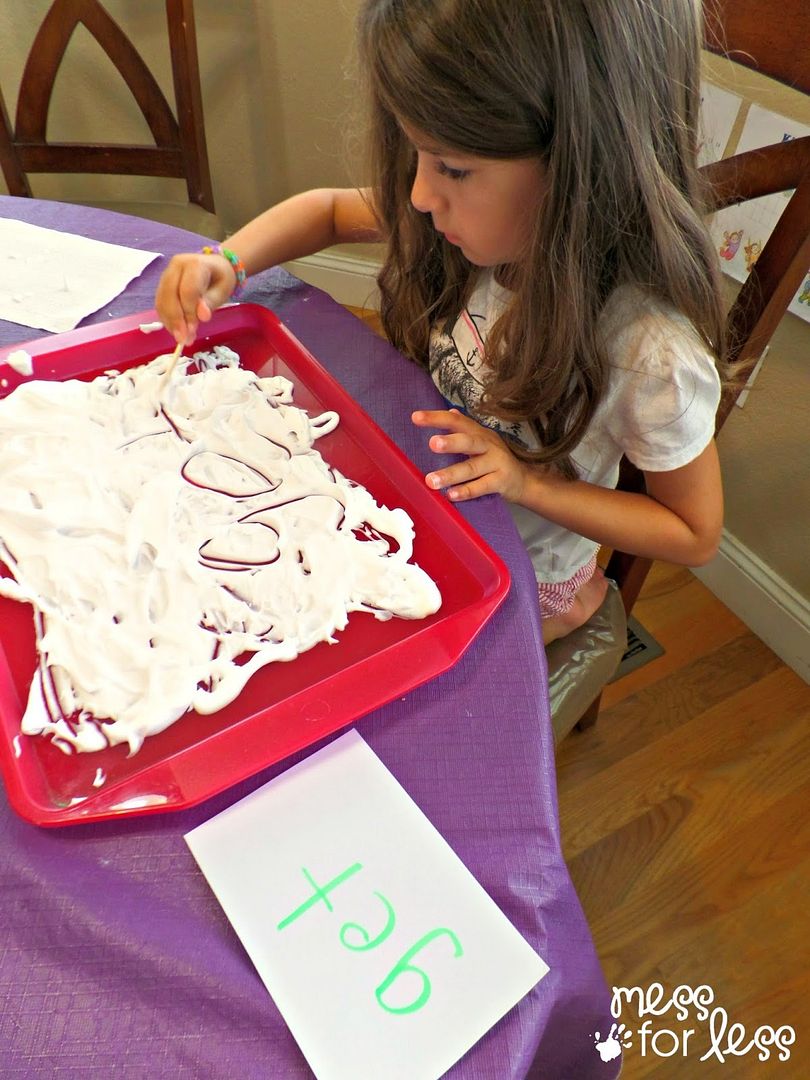 You'll want to bookmark both our posts, 23 Indoor Educational Activities for Preschoolers and Young Kids and 21 Indoor Educational Activities for Older Kids, and turn to them whenever you need a little inspiration for filling up a day. While some of them are definitely activities you'll want to do together, there are plenty of self-directed ideas for your child to do on their own too. These ideas are especially great at the end of a long hard day of play outside, or even to keep them busy on rainy days.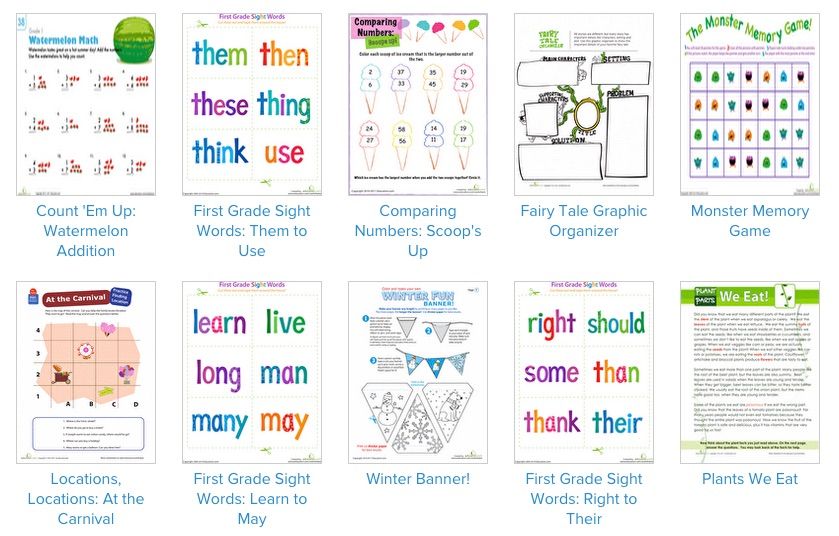 If you're looking for printable worksheets, head over to education.com for loads of options by grade or subject. As a homeschooling mom, I've always found a ton of variety in the types of worksheets offered, from word searches to mazes to fill-in-the-blank to solve-the-puzzle equations. With a free Basic Membership, you'll have access to up to five worksheet downloads a month plus unlimited access to all of their articles and activities. Or, if your child is especially prolific, upgrade to a Plus membership for additional materials and the ability to print entire workbooks.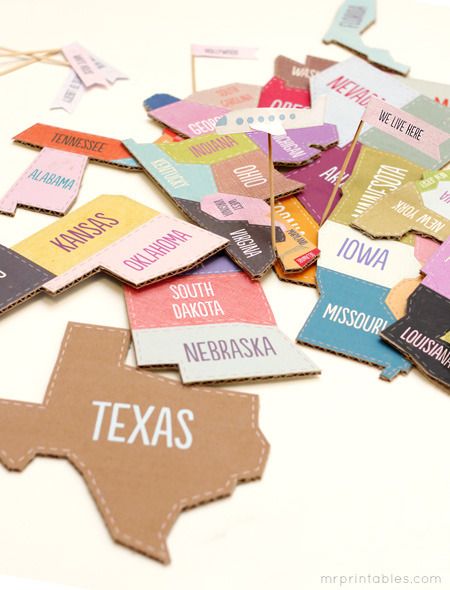 Another site with great printable resources is the aptly named Mr. Printables which we feature here all the time. Their LEARN category features links to so many fun, free printable projects and flashcards for young kids. And while their sweet spot is targeted to preschoolers and kindergartners, there are printables for older kids too, like their USA map puzzle (above) and foreign language flash cards in languages from Spanish to Danish. Even a make-your-own alphabet book, shown at very top, can become a great way to encourage your child to spend some free time working on some creative writing about things they love about summer.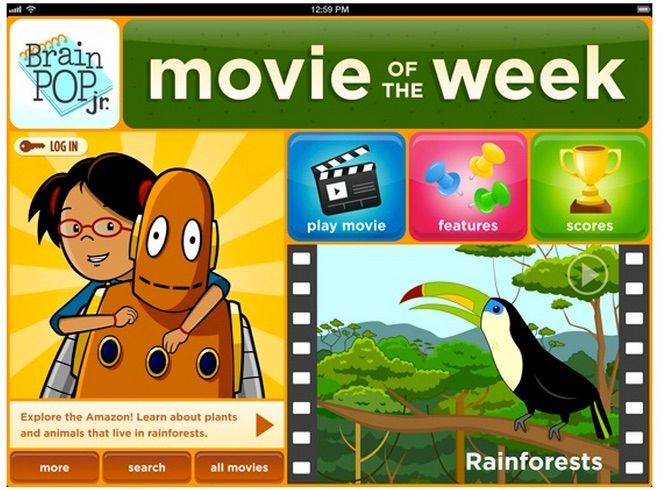 We've been long-time fans of Brain Pop Jr., the smart and entertaining site starring Annie and her sidekick robot Moby, who cover a wide range of educational and social topics in their short and really fun-to-watch videos. A subscription is needed to access the entire site, and worth the price if you'll use it all year, though there is a solid selection of free videos, games, and their rotating Movie of the Week which is available for all to view. Still, check with your school (or ask your child) to see if they have a school-wide subscription. Liz realized only this year that her kids' school gave her free access to a subscription, and boy was she happy about that.
Related: 11 of the best reading apps for kids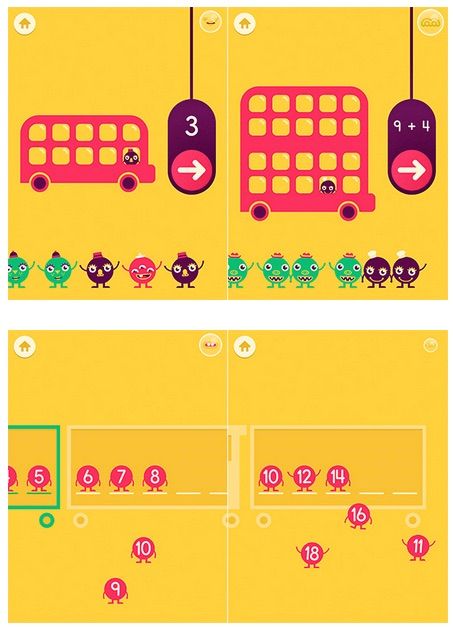 A few minutes of math practice each day is a great way to keep some newly learned facts fresh in their mind. One of our favorite ways to fit this in is with Quick Math's two apps for iOS, Quick Math Jr for younger kids who may prefer a more playful format, or the more drill-like Quick Math which is surprisingly addictive and enjoyable for kids to play. For the best deal, download Shiny Things' Quick Math Jr. pack which includes both of these apps, plus Quick Clocks for telling time.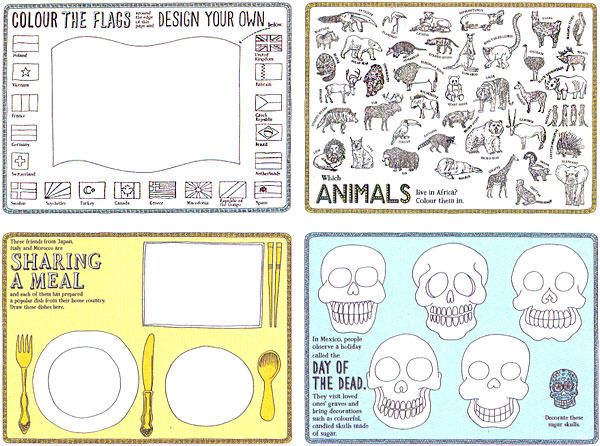 Even kids who swear they don't like workbooks will want to spend time with the cool-looking MAPS Activity Book which teaches kids about geography and world culture throughout its many creative pages. Whether your child is coloring in flags from around the world or creating patterns on Mexican sugar skulls, she'll find this to be a fun, engaging book with over 70 pages of stuff to do.
While you're at it, grab the companion book, Maps, by Aleksandra Mizielińska and Daniel Mizieliński. It's not a workbook, but the illustrated pages are so interesting to look at, it captivates kids all on its own.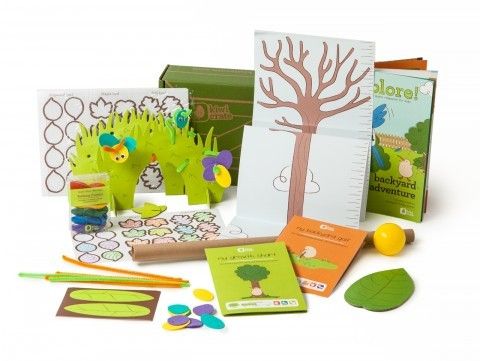 If you have a child who loves crafts, grab a couple of Kiwi Crate's thoughtful and well-made single crates to have on hand. They're one of our longtime favorite companies for this very thing, because they always do such an awesome job of including everything kids will need for great projects — even safety scissors and tape, so you won't be interrupted every five minutes with, Mooooom! as they search for materials. I especially like their new Backyard Adventures crate (shown above) as well as their Science of Color crate which will provide kids with an entire box of fun stuff to do.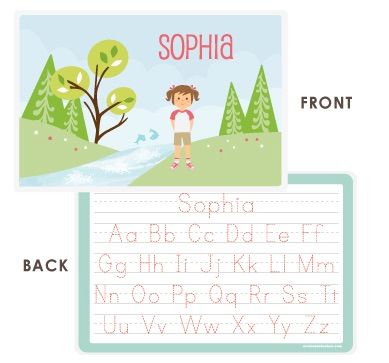 If your child's printing skills need a little reinforcement in time for longer writing assignments in first grade, we love Sarah+Abraham's personalized wipe-away handwriting placemats that give kids a big format on which to practice and the ability to quickly erase any mistakes. Like their cursive-practice placemats, when they aren't writing, the other side shows off a highly-customizable and totally adorable illustration of your child.
With access to over 800 books, MeeGenius will keep any bookworm happy for a good long time. With its "Read to Me" feature, non-readers can enjoy any title read aloud, even when you can't drop everything to sit with them. And a three-month subscription costs only about the same as a single hardcover picture book. One tip: If you only want to subscribe for the three months of summer, purchase a 3-month gift versus going through the "subscribe" tab which auto-renews at the end of each period. After all, there's nothing nicer than curling up with a good book on a hot, summer's day.