My ten-year-old is the kind of kid who is still reading in bed long after his siblings have fallen asleep. But it can be hard to keep up with his pace, and continue finding age-appropriate fantasy and adventure books that tweens like him will be excited about. I mean, he really tears through them.
If you're in the same boat, I've put together some excellent fantasy and adventure books for tweens that we've loved at our house, and a few our local bookstore has recommended that we can't wait to try. And hey, even if your child isn't tearing through longer chapter books yet, these are books parents won't mind reading out loud to them. Because my younger kids who aren't ready to read at this level are even enjoying listening to them too.
Find all of them at our affiliate Amazon, or visit your local indie bookshops which we always love to support.
Related: 8 adventure-packed tween books made into movies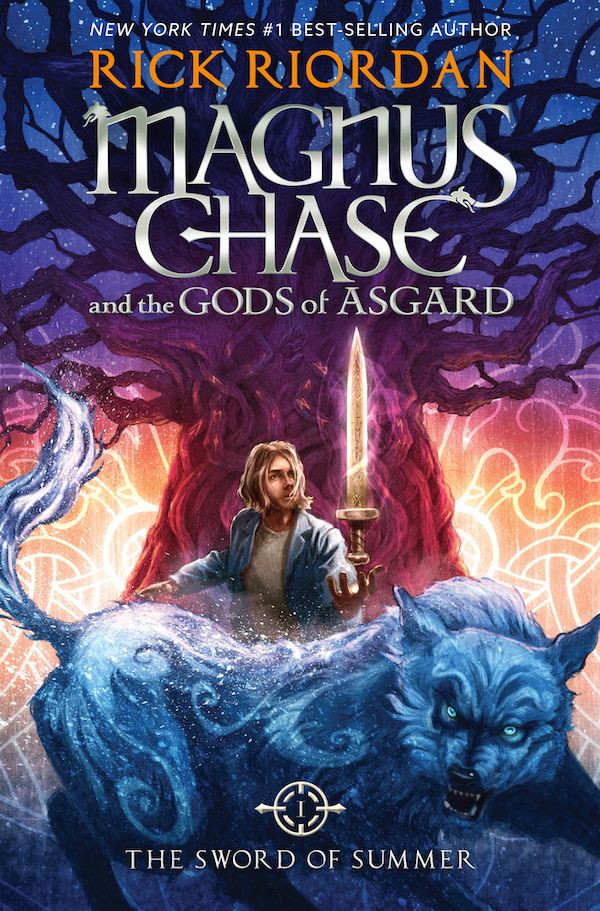 At my house, we're big fans of Percy Jackson. In fact, my son has read all the books more than once, and we've all seen the movie, so he's counting down the days until October, when Magnus Chase and the Gods of Asgard: The Sword of Summer will be in bookstores. This is the first book in a new series by Rick Riordan that your kids may already know about even if you don't. As for me, I may sneak this one from him and read along too. Because Thor, you guys.
Who it's for: Fans of the Percy Jackson series. Or fans of Thor. Or fans of comic books .Or fans of mythology.  So, pretty much most kids these days.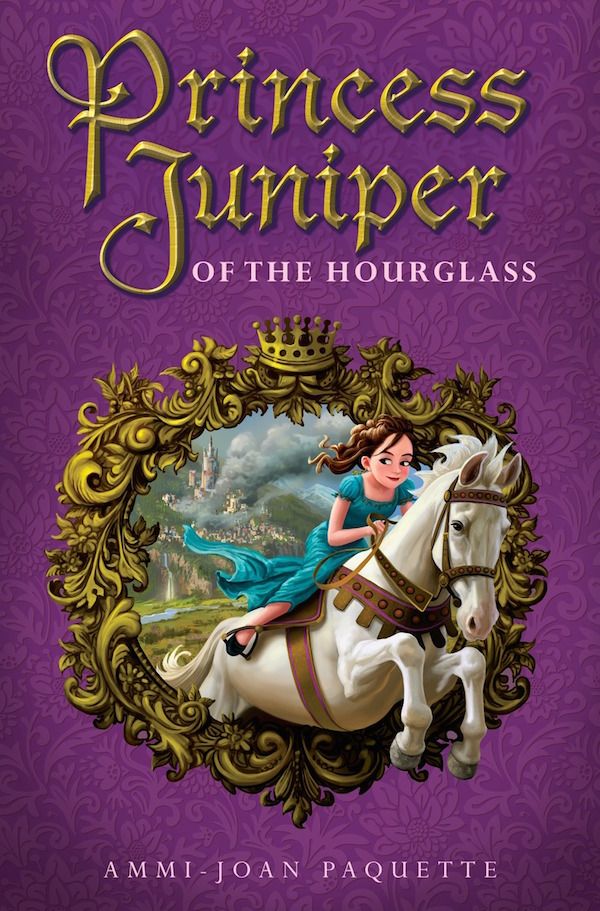 Lately we've seen a lot of illustrated princess books that are empowering our girls (yay!), and along those same lines, I recommend Princess Juniper of the Hourglass by Ammi-Joan Paquette as a longer chapter book that does the same. Princess Juniper hopes to inherit a kingdom of her own, but she realizes pretty quickly that running a country is hard work.
Who it's for: Tween girls who still love princesses, dolls, and make believe, but can read at a 4th or 5th grade level. Also, girls who might want to rule their own kingdoms one day.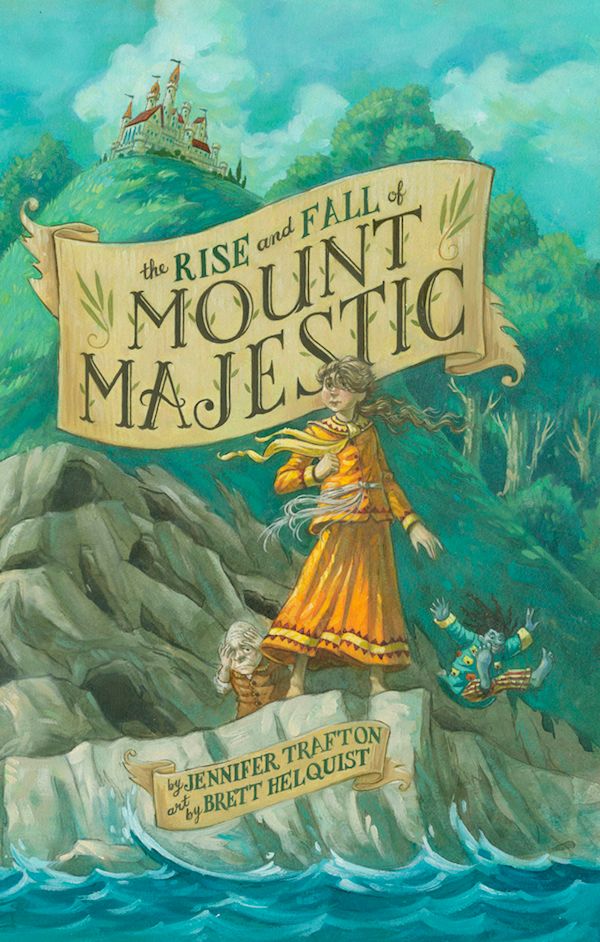 If your kids are over princesses altogether but still want stories with interesting and empowering girl characters, get them a copy of The Rise and Fall of Mount Majestic by Jennifer Trafton. In it, Persimmony Smudge lives on the Island in the Middle of Everything, and she's bored. Until she discovers a sleeping giant under the island, and it's up to her to save everyone. The book is beautifully written, with many lines you'll want to stop and read out loud. The only downside to this book is that there's no sequel. And you're kids are going to want one.
Who it's for: Parents who want to a great story to read aloud as a family at bedtime, because you will enjoy this one as much as your kids do.
The Dungeoneers by John David Anderson was highly recommended to me by my local kids' bookstore, and it is at the top of my read-to-the-kids list right now. It's the story of Colm Candorly, the only boy in a family with eight sisters, who turns to thievery to provide for his family. Of course it doesn't go well (life lessons, kids!) and he ends up joining a group of warriors known as "dungeoneers." There's adventure, humor, a search for treasure, and some heartbreak too. It sounds right up our alley.
Who it's for: Kids who love a search for treasure, the adventure of an Indiana Jones movie, or the fantasy and magic of games like Dungeons and Dragons
Related: 10 Outstanding Black History Month books for kids of all ages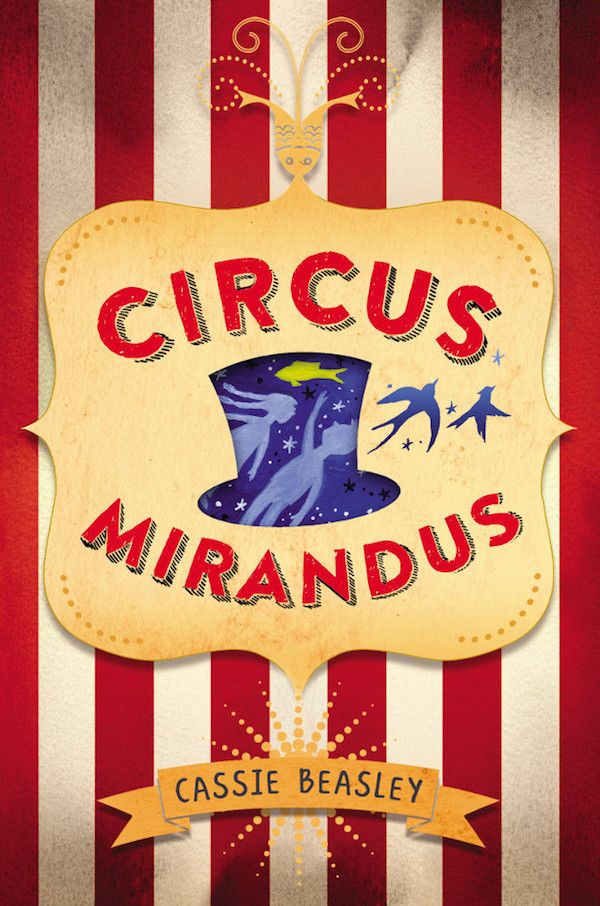 One of the most buzzed-about new books for tweens this summer is Circus Mirandus by Cassie Beasley, especially for its unexpected conclusion, which is always a big selling point for me. No spoilers, but don't you love a surprise ending? This is the story of a young boy who must cash in on a promise made to his grandfather by a master magician, the Lightbender from the Circus Mirandus, in order to save his grandfather's life. But the Lightbender doesn't want to keep the promise. There's adventure and magic and circus life (which may be creepy for some kids), but the story is well written and deeply compelling to adult readers too. Plus, a movie version is in the works, so read it now! You know how we like reading the books before seeing the movies.
Who it's for: Fans of the Savvy series by Ingrid Law, and everything Roald Dahl, who will enjoy the off-beat circus setting and the erratic Lightbender character.
Speaking of which, Savvy's third companion book, Switch, will be out in a few weeks and quite a few of our kids, including Liz's ten-year-old daughter, are eagerly awaiting the release.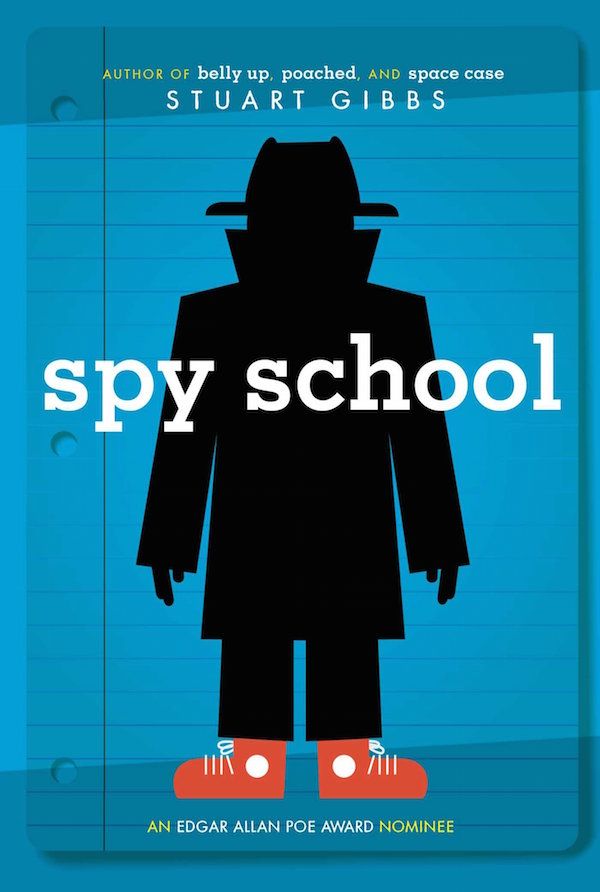 It's rare that a book summary on Amazon can make me laugh out loud, but the description of Spy School did just that. Add to that a top recommendation from our local bookstore, and I feel confident this is one my kids will love. In Stuart Gibbs' humorous spy story, Ben Ripley is a serious nerd with dreams to be a CIA agent one day. Then he finds out his school is a secret CIA junior academy and thinks he's being recruited. But…it's actually just a case of mistaken identity and he's really just a nerd wannabe. But don't worry, that all changes. And I hear that the sequels, Spy Camp and Evil Spy School, only get better.
Who it's for: Kids who have read all the Diary of a Wimpy Kid books and are ready for the next step (as in, no illustrations) will love this story, and younger fans of Perry the Platypus from Phineas and Ferb will get a kick listening to the story unfold at bedtime.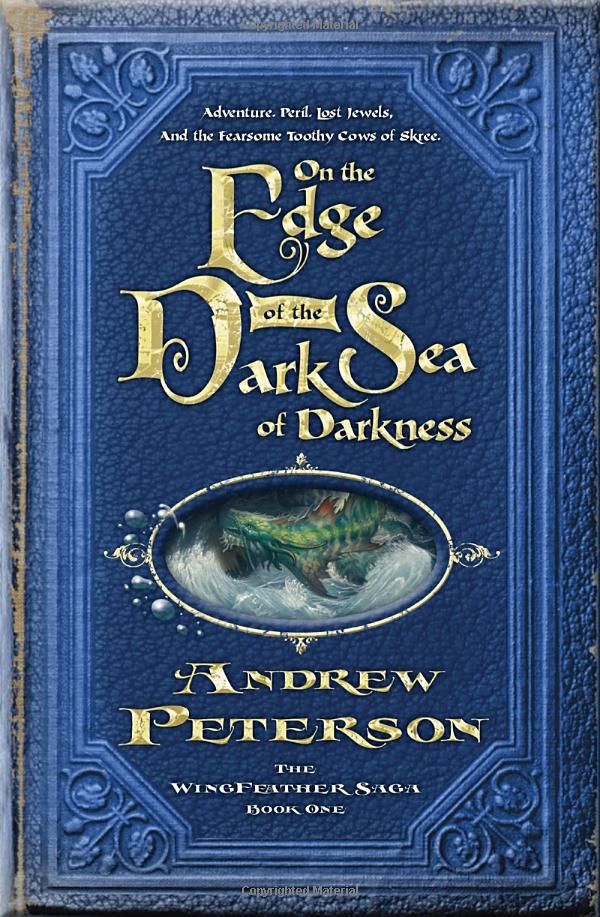 On the Edge of the Dark Sea of Darkness by Andrew Peterson is quite a few years old, but it still always has a waiting list at my kids' school library. The Igiby children must journey from their home at the edge of the Dark Sea of Darkness to the ends of the Ice Prairies. There's danger along the way of the quirky Princess Bride sort, including toothy cows and the horrible Fangs of Dang. But not the kind that will keep your kids up at night. And good news: there are three more books in the series — North! Or Be Eaten, Monster in the Hollows, and The Warden and the Wolf King.
Who it's for: Pre-teens will love it for its playful silliness, and even reluctant tween readers will spark to the irreverence and adventure. But there's a depth to this series that the whole family will like too.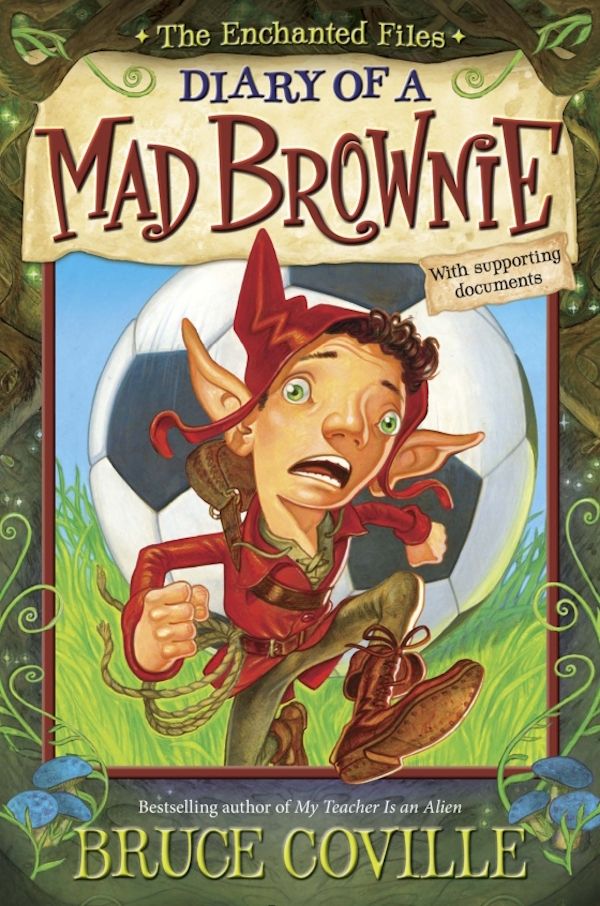 The Enchanted Files: Diary of a Mad Brownie by Bruce Coville fills a gap in the fantasy and adventure book world — it's not an overly intense series of chases and escapes, and it's not a wildly outrageous world where creatures with silly names are coming for you. Instead, it's a laugh-out-loud book about a friendship that develops when a neat-freak brownie (an elf who just loves household chores — where can I get one of those?), is assigned to a tornado-went-through-my-bedroom messy girl. My recommendation: You might want to hold on to this one until the second book in the series is out, because your kids are definitely going to be asking for it as soon as they hit the final page.
Who it's for: Kids interested in the fairy world and books like L  Frank Baum's Oz Series. Then again, you might as well get it for your messy kids too. You never know, it might help!
Related: The Year's Best Books for Kids: All the lists, in one place.
Another book with an incredibly strong female lead is 2009's The Fiddler's Gun by A. S. Peterson. Main character Fin is living in a church orphanage at the brink of the American Revolution when the book starts, and she becomes a feared pirate by the end. But she has much bigger secrets than the fact that she's not the boy she's pretending to be. There are some heavy moments in this book, and a lot of real history is woven throughout. I'd recommend it for kids you're willing to have some potentially heavy conversations with, since it may warrant some discussion.
Bonus: there's a sequel, The Fiddler's Green.
Who it's for: Kids who like historical fiction. And also, kids who like strong female leads. Because Fin is a serious butt-kicker.
When we were at the library this week, my kids were complaining that they just wanted to goooo already, but then they saw Dragon Run by Patrick Matthews on the shelf on our way out and haven't put it down since. In it, the world is run by mean, horrible dragons, who only want humans around to gather magic for them. Twelve-year-old Al Pilgrommor didn't do well on Testing Day, which means the dragons have no need for him anymore. But he's not going down without a fight. The book is fast paced, full of last-second escapes and edge-of-your-seat sword fights. Let's just say your kids won't be bored with this one.
Who it's for: Kids who like dragons will be interested in this unusual take on them, but its appeal will extend to anyone who loves fantasy, suspense and adventure. Just know there are some scenes that could be scary to younger kids.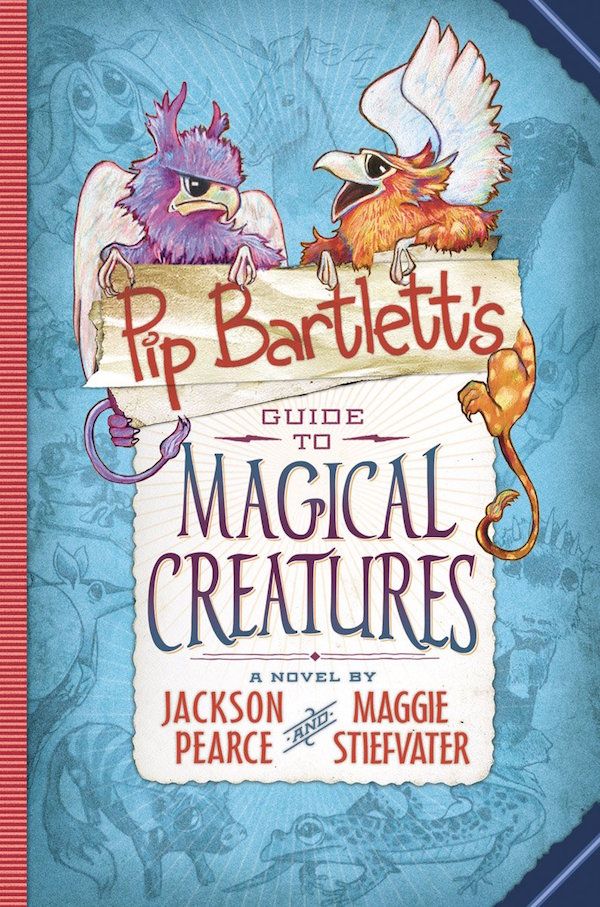 My kids and I are listening to Pip Barlett's Guide to Magical Creatures by Maggie Stiefvater and Jackson Pearce on audiobook right now, and it's really cute — which isn't something you typically say about fantasy stories. Nine-year-old Pip lives in Atlanta, where her friend's mom raises unicorns, which Pip loves. (Who wouldn't?) However after she incites the "unicorn incident" at school, she is sent away to visit her aunt, who works as a vet for magical creatures. There, she must use her secret ability to talk to animals to save the town from an outbreak of the Fuzzles, which have invaded everyone's underwear drawers.
Who it's for: Animal lovers will get a kick out of all the funny magical creatures, and kids who don't want serious suspense will enjoy the fast-paced plot that's giggle-inducing, not scary.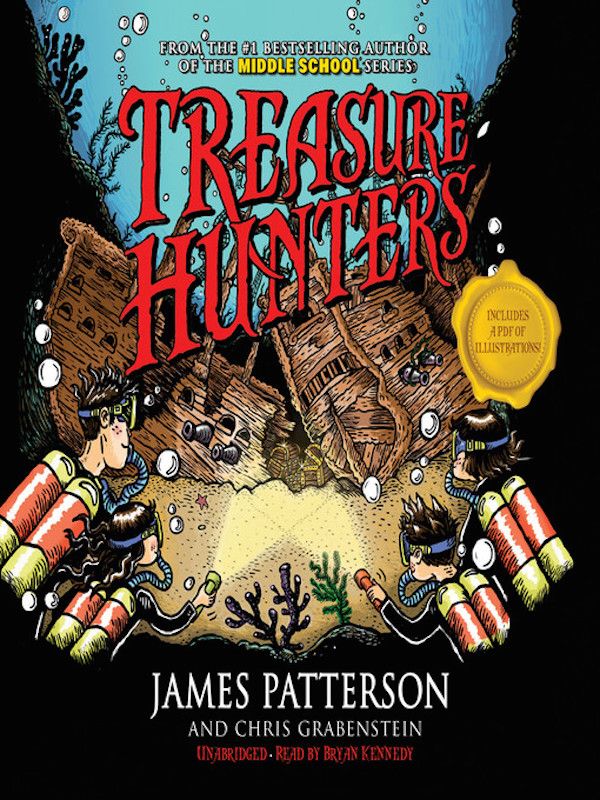 James Patterson is the crazy-successful author of thrillers for adults, so I was kind of surprised to see a selection of books by him in the kids' section of my bookstore. But whatever magic he works on his adult books works for kids too, because my son has read Treasure Hunters three or four times this year. It's a heavily illustrated chapter book, in the style of Wimpy Kid or Big Nate, that's all about — you guessed it — hunting treasure. It's a pretty fast read, which is good because there are several books in the series that my kids are tearing through.
Who it's for: Kids who aren't quite ready for full pages of solid text, or those who just need a fun, easy break from the harder books they may be reading for school.
Brian Selznick wowed me with the way he incorporates his images into the storytelling process with The Invention of Hugo Cabret, and upcoming September release, The Marvels, looks just as incredible. The illustrations begin in 1766, when we meet Billy Marvel, the only person to survive a shipwreck. However the written story starts in 1999 featuring Joseph, who's just run away from school to his uncle's home. As you read, your job is to figure out what's going on the same way the characters do. Sounds fascinating.
Who it's for: Fans of Hugo Cabret and other clever kids who enjoy brainteasers and the opportunity to put their smarts to work to figure out an epic story spanning generations.