I know there are parents who say they don't like kids' music and don't understand why kids can't just listen to whatever the adults are listening to, perhaps just quickly turning down the volume on their own playlists when the lyrics get a bit too mature. But, like Stefan Shepard of Zooglobble once said, and I paraphrase, if kids can — and should — have their own books, movies and television shows, why shouldn't they have their own age-and-developmentally appropriate music that happens to be awesome too?
If you haven't learned from our own site by now, not all kids' music is Barney singing love songs. Or "circle time" music. I promise.
In fact, kids' music is surprisingly a lot like, well, "our" music, but with lyrics you don't need to quickly turn down when the subject matter gets rough or a four-letter word flies. So, if it's been awhile since you've listened to the genre we lovingly refer to as kindie, if you're a curious new parent looking to expand beyond the Wiggles, or if you are already a fan and want to add some great new albums to your family's collection, I've got some awesome new releases for you.
Cool Mom Picks is an Amazon affiliate.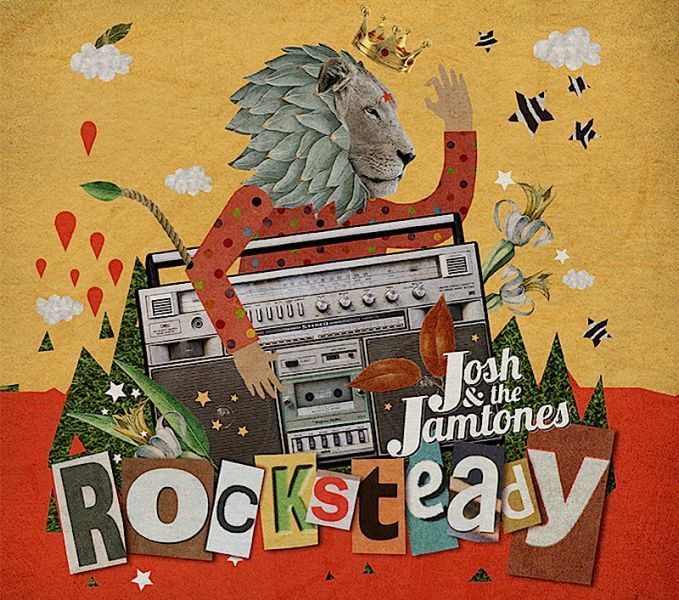 Josh and the Jamtones' Rocksteady
As someone who spent her formative years going to ska shows featuring bands like Spring Heeled Jack and Less than Jake, I was transported back to those days in the first few minutes of Boston-based Josh and the Jamtones' great new album Rocksteady. Well, minus the f-bombs and mosh pit, unless you count our pet dog who kept trying to trip me as I attempted to skank around the kitchen.
Rocksteady is a high-energy ska album that will leave you all as breathless as if you were at a live show. Kicking off with Race U, a song that is as fast-paced as the name implies, it's still tearing through Tailfeather forty minutes later. Their version of the Beach Boys' Sloop John B is made totally their own and, oh goodness, do I love their faster and horn-filled version of Toots and the Maytals' Monkey Man, both which also feature Jesse Wagner of LA's The Aggrolites. Kindie fans will also instantly recognize the smooth rap of Secret Agent 23 Skidoo on I Love U.
The sound is so authentic, so sophisticated, I'm not sure most people would even know the album is intended for families, except for the short radio-style sketches between some of the songs. Don't worry, kids will think they are funny; as for us parents, we'll be thankful for the time to catch our breath before the kids drag us out onto the dance floor (or really, the living room carpet) for another song.
The Bazillions' On The Bright Side
Kids learn a lot from the songs they hear, which is why I don't particularly want Miley Cyrus to be their teacher, if you catch my drift. So I appreciate bands like They Might Be Giants and The Board of Education who put out fun, age-appropriate songs I also love to hear, and that also happen teach my kids cool things like math, science, and grammar. And now I can add The Bazillions to this list of artists, especially after hearing their bright and beautiful new album, On The Bright Side.
Led by educators and real-life married couple Adam and Kristen Marshall, their musical lessons start up with Use a Contraction, a snappy tune about those handy shortened words. This leads into Ed (Been There, Done That), which is such a smart way to explain past tense, I hope it's picked up in school rooms everywhere. Other songs cover topics like personification, the water cycle, and the letters Q and U with smooth pop sounds that are like a spoonful of sugar making the lessons go down easy.
I also love their lighter tunes like Superhero Rock Band, a song that is so great that we snatched it up for a Cool Mom Tech Download of the Week. And Bad Haircut is such an earnest tune with hilarious lyrics that will hopefully keep our kids from taking scissors to their own head.
Hey, even that is an educational tune of sorts. The kind you may really really appreciate one day.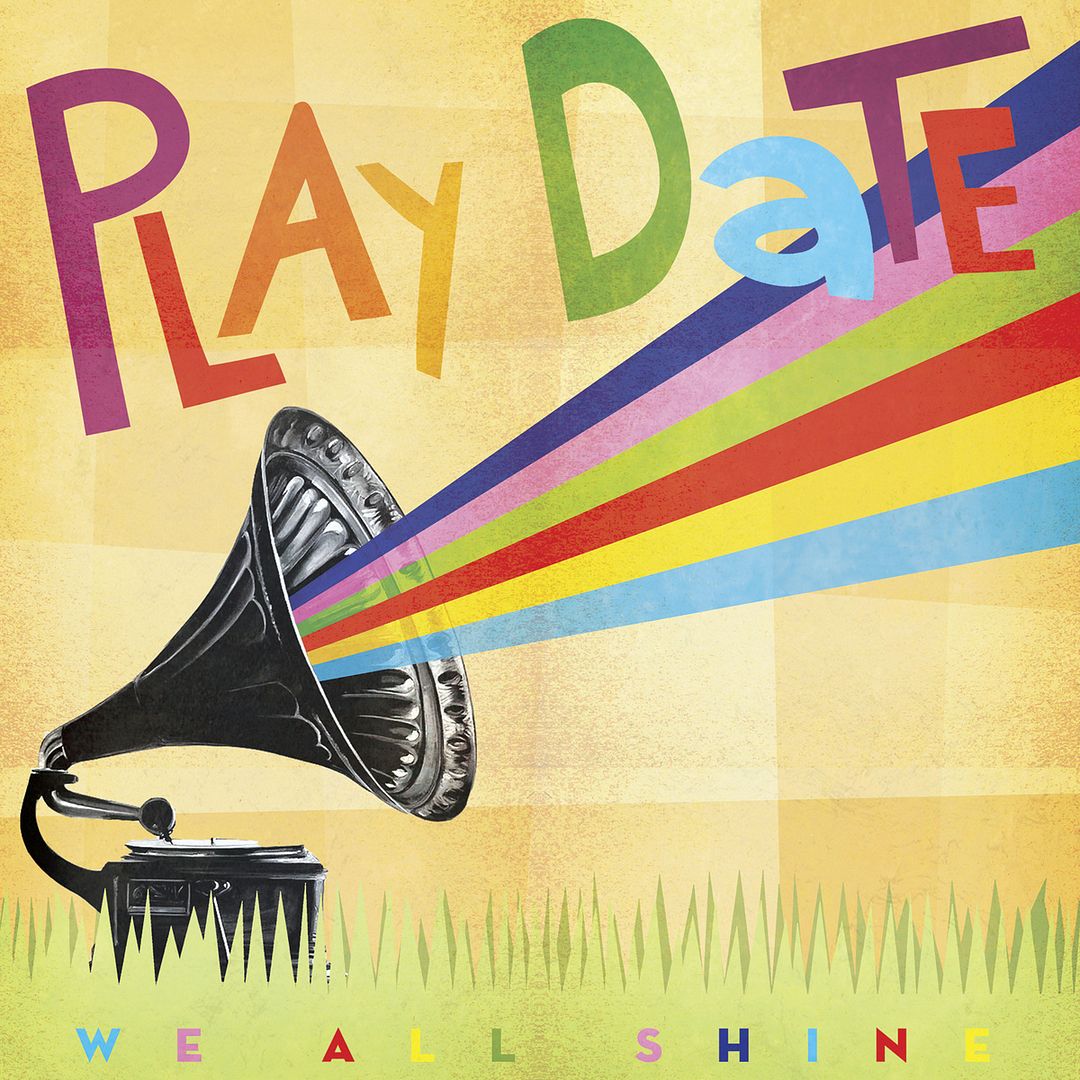 It's when you hear the first few distinctive notes on Play Date's second album We All Shine, that you know you aren't going to be in for anything too sugary sweet, no matter where the lyrics go. The ultra-cool song, Stevie the Fox, is an easy tune to love with clever lyrics and indie beat. Songs like the dreamy Hug Hug Hug and the rocking Cardboard Box will appeal to toddlers and preschoolers who are still learning about the world around them. Parents will appreciate the musical arrangements created by husband-wife team of Greg Attonito of punk band The Bouncing Souls and singer/songwriter Shanti Wintergate.
You may even have already heard the adorable hip-hop flavored Ninja Pajamas which we recently featured as a Cool Mom Tech Download of the Week. And the peppy title song which delivers a positive, uplifting message is currently being spun all over Sirius XM Kids Place Live if you're a fan.
You've also gotta love a band that styles their four shorter, PSA-style messages, Fruits & Vegetables with a nod to The Clash's Know Your Rights. Hey, it's pretty punk for kids to eat their veggies without being asked, right?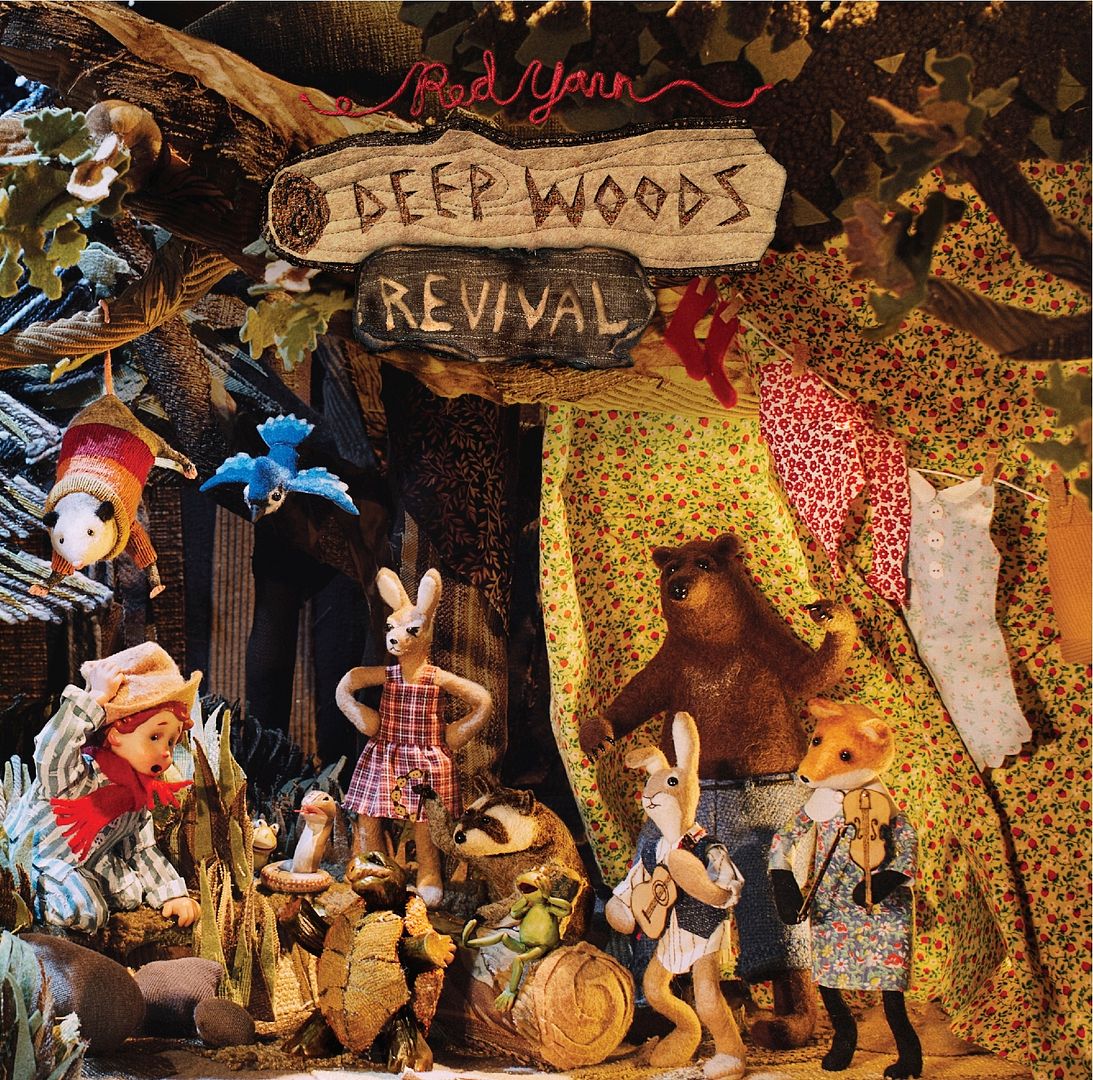 Like the Mother Goose rhymes and Grimms' Fairy Tales I have shared with my kids, there are so many great American folk tunes that are worthwhile for them to know, even if it isn't always my first choice when deciding what music to listen to. That's why I love this new album for Portland's Red Yarn. It's filled to the brim with classic songs about the critters of the woods, but his twist makes this such a fun, listenable album we can all enjoy.
'Bile Them Cabbage is a campfire party in the making, even if you have no idea what they are doing to that cabbage. (Bile is actually slang for boil, in case you were wondering.) I adore this arrangement which soars, grows quiet, and soars again to a point where I turn up my speakers as high as they'll go to let the music pour over us.
Deep Woods Revival's songs are broken up into two sections. Part 1 is "For Everyone" with clever twists on classic songs like Skip to My Lou and Woody Guthrie's Jig Along Home. But these aren't straight cover songs: Red Yarn has added his own lyrics and the Deep Woods Revival Band sounds amazing with its added banjos, trumpets, piano, bass, fiddle, and loads of singers.
On Part II, the songs are said to be "For Brave Kids & Grown-Ups," and the lyrics are more sophisticated and thoughtful. But that doesn't mean that younger kids can't get a lot out of this this too. Red Yarn's title song is a  knee-slapping delight, Grizzly Bear is awesomely rocking, and the silky-voiced Laura Veirs joins for a beautiful duet on Crosseyed Gopher, another original that will hopefully get passed down for years to come.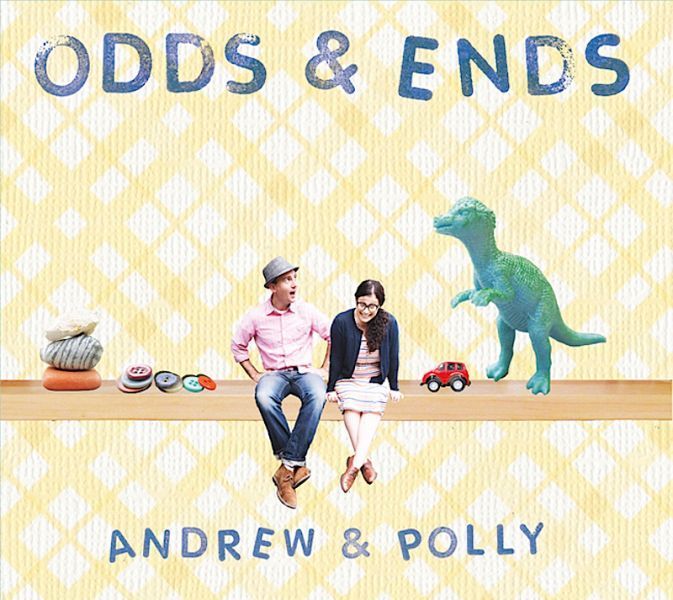 Like your kids' music to be a bit sweet and quirky? You're going to want to hear what Nickeolodeon-featured artists Andrew & Polly have up their sleeves on their latest album. As the podcasters behind the popular new Ear Snacks podcast for kids, you can expect this album to feel like a variety show of sorts with the spoken-word Fruitphabet and the sweet Mama Slow Down, interspersed with cover songs you're sure to recognize.
I love the first song on Odds & Ends, titled Little Bitta You, which sounds perfectly up-to-the-minute, with its happy ukulele and handclaps backing Polly's upbeat voice and Andrew's interesting harmonies. This segues right into the cheery and quirky Critters which is a bit of bluegrass mixed with a modern sensibility and an entire barnyard of guests. Then, Grapes is so much ridiculous fun, you won't know what just hit you.
It's all so joyful, with claps, whistling, banjos, kazoos and anything else that sounds happy that they could fit into 28 minutes. (Though, I must admit this 80's girl had a hard time with their cover of Ghostbusters–maybe save that one just for the kids.)
But the worst thing about this album? You can't get it until September 25th, so sit tight and order it when you can.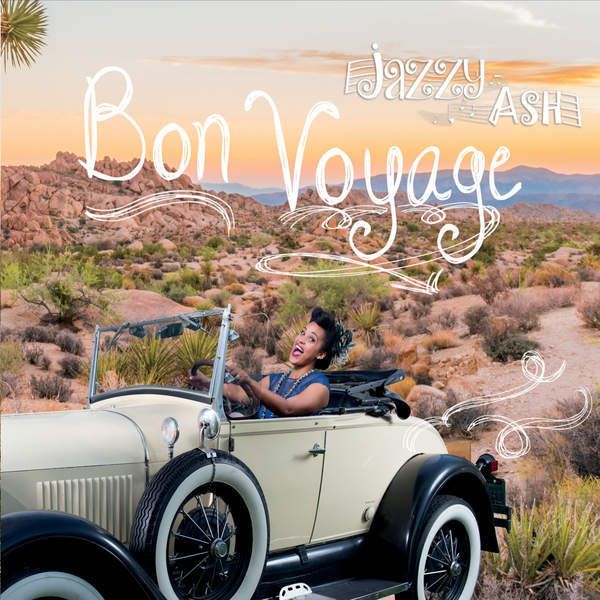 If there's something we can always use a little more of, it's music that takes us far from the mundane day-to-day that can get us down. And Jazzy Ash's Bon Voyage delivers with such a joyful New Orleans sound, we could be strolling down the sunny streets of NOLA and listening to the music following us as we walk.
Led by the gorgeous and strong voice of Ashli Christoval, aka Jazzy Ash, Bon Voyage brings jazz and zydeco sounds to songs that celebrate the natural playfulness of our kids. You'll hear CMP favorites Chris "Boom" Wiser from Sugar Free Allstars on the zippy song Tandem Bike, and Grammy-award winning Jennifer Gasoi lends her lovely voice to Ice Skates.
With songs like the peppy, fun Leap Frog and the mysterious Hide and Seek, the lyrics are definitely for our pint-sized listeners, if you couldn't tell from the titles alone. But those jazzy horns and rat-a-tat beat on songs like Buddy will definitely get your own toes tapping too, even if we've been up with our kids since 5 AM. A little Big Easy added to our day? Yes, please.