Here's an idea: The next time your kids ask (politely, of course) to watch their favorite movie — as in, the animated feature or superhero flick they've seen a million times — why not suggest a documentary instead?
Now before you roll your eyes like my husband, who insists that "documentaries aren't movies" I'm not talking about some monotonous British voice narrating educational nature scenes like when I was a kid. So far this year, I've been captivated by documentaries on everything from Kurt Cobain, to Scientology, to mountain climbing, that have hit theaters nationwide. And now, thank to streaming services like Amazon, Netflix, Apple TV and iTunes, plus HBO which has always supported terrific docs, it's even easier to find documentaries to watch with kids that both entertain and enlighten. All right from home.
Related: Apple TV vs Roku vs Amazon Fire TV: A streaming player smackdown
Of course, not all documentaries are suitable for kids. I'm sure the story of Nirvana's frontman probably isn't something your first-grader needs to see. (Though some of you may differ.) But these six I've featured here are all terrific for children because they are about children. Of all ages.
Some are more uplifting than others,  but I'd recommend watching them with your kids, instead of just turning on the TV and running out to make dinner, so you can pause if you need, and answer questions.
Plus, it's nice just watching movies together that you can talk about for a long time to come, and not just because you want to reenact the scene where the bad guy gets it from the superhero in the end.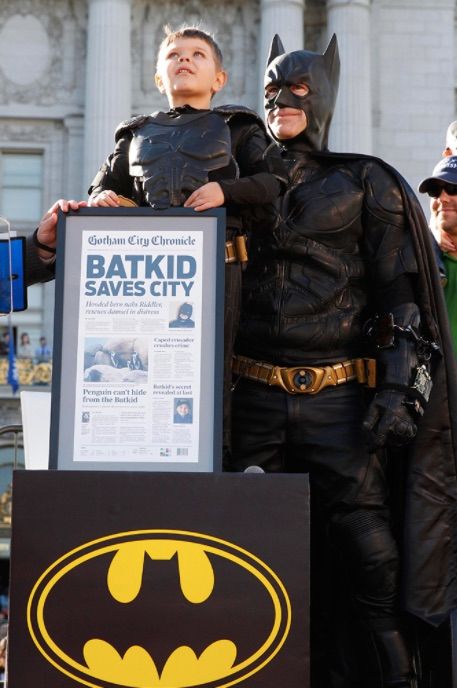 It's hard to believe it's been two years since #SFBatKid and #BatKid were trending on Twitter. I totally remember taking to social media to cheer on Miles Scott, a five-year-old leukemia patient who was transformed into his favorite masked superhero with the help of lots of real live good guys. Batkid Begins, the critically acclaimed, award-winning documentary, chronicles the day that San Francisco was transformed into Gotham City and a little boy's big wish came true. This one will be perfect for kids. (Available on Digital HD 9/25 and on DVD 10/6)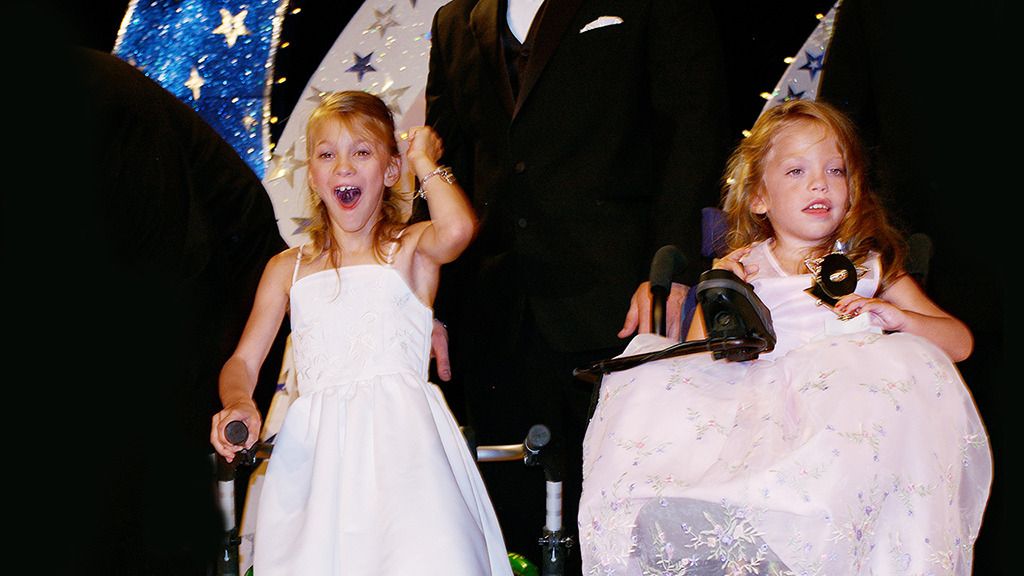 Liz recently raved about Miss You Can Do It on the Spawned podcast, so I naturally had to include it on this list. The documentary highlights a remarkable pageant for young girls with various special needs and physical challenges,  founded by Abbey Curran, a former Miss USA Pageant contest who was diagnosed with cerebral palsy at age two. It's a fantastic way to get children comfortable with other children who might look or sound different than they do. Just note that hearing the featured parents discussing their daughters' terminal conditions or prejudice against the girls may be hard for very young children; though that aspect may also go over young viewers' heads, as they focus on the positive, exciting aspects of the competition. (Available on Amazon and HBO)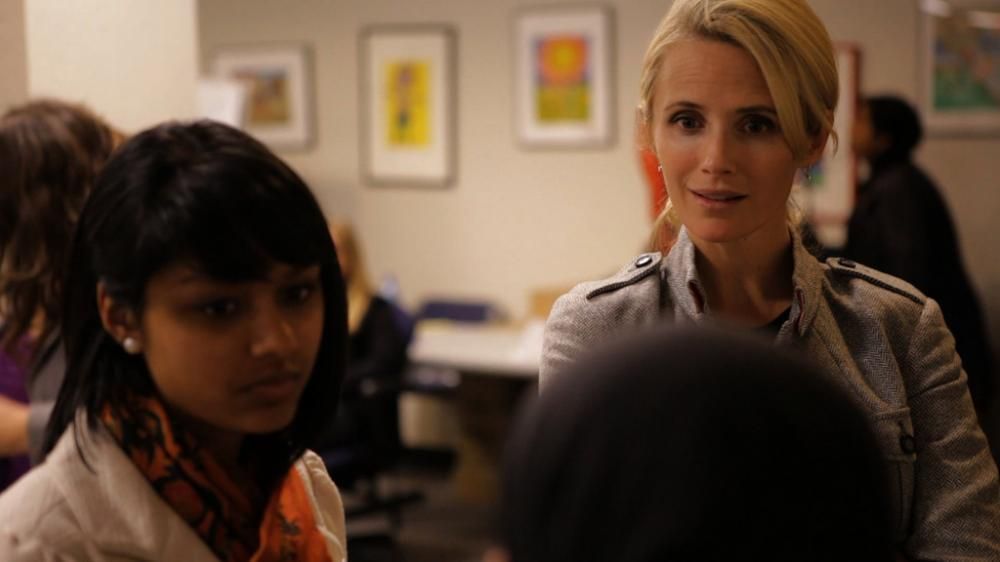 An important film for high school girls and boys, Miss Representation brings to light the often disparaging portrayal of girls and women in the media. The documentary is punctuated with stories from teenage girls along with famous female politicians, entertainers, and academics about the media's under-representation of powerful and influential women in America. It will make lots of us think about the way that the media trivializes and sexualizes women — which is why I think it's important that boys see it too. (Available on Amazon, Netflix, iTunes, and VOD)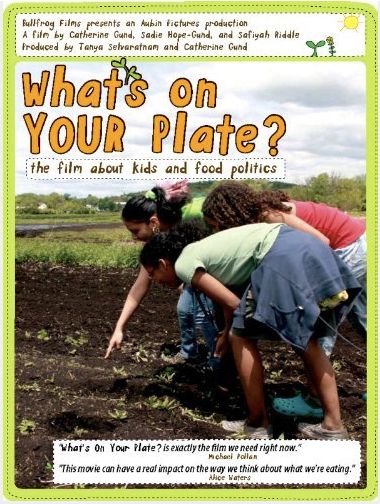 What's On Your Plate? has been described as a Fast Food Nation for kids, so if you talk about nutrition at home — or need to do it more — this could be a great place to start. It follows two multi-racial eleven-year-old city kids, Sadie and Safiyah, as they get an education in food and politics. Through the girls' experiences, kids get an engaging lesson in nutrition, responsibility, and food concepts like food miles and high-fructose corn syrup. Appropriate for older elementary school kids, the documentary will undoubtably lead to questions about what your family eats (and possibly inspire future vegetarians). Hey, it's even been recommended by Alice Waters, Michael Pollan, and Marion Nestle, so I bet you'll be fascinated by it too.  Don't be surprised if it ends up leading you all on a bingewatching fest of  Jamie Oliver's Food Revolution, something lots of our kids love too. (Available on Amazon)
Related: The Fed Up Movie is everything you may or may not want to know about what you're eating.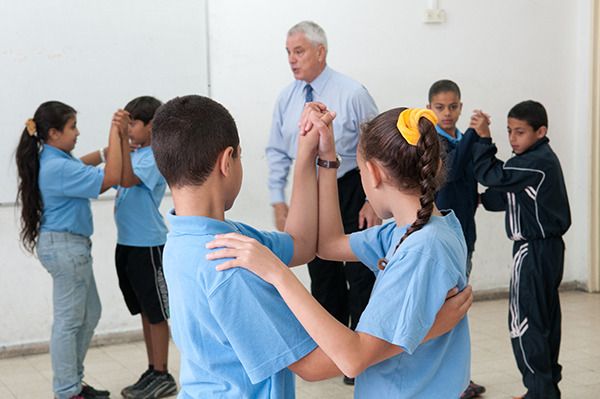 #DanceNotWar is the motto of Dancing in Jaffa, an uplifting documentary that teaches kids about mutual respect. It tells the story of a ballroom dance instructor, Pierre Dulaine, who returns to his birthplace to teach Jewish and Palestinian Israeli children to dance and compete together. Younger kids will like the dancing, while older elementary and middle schoolers will be better equipped to receive the message of racial tolerance. Fun fact: It was Dulaine's non-profit, Dancing Classrooms, that brought ballroom dance to New York City students in 2005's other outstanding doc, Mad Hot Ballroom. (Available on Amazon, Netflix, iTunes, Google Play)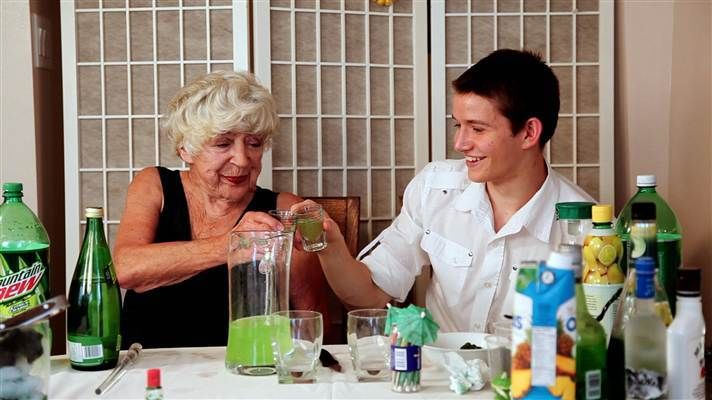 You may not be able to teach an old dog new tricks, but can you teach an old person how to use the internet? That's the premise of Cyber-Seniors, a wonderful documentary for our times about a group of senior citizens who learn how to navigate the web with the help of teenage mentors. It's a fun, easy-to-watch film that may inspire your teen to better connect with seniors, to put in some volunteer hours or, at least teach his own grandparents how to play Minecraft — and then make green Minecraft-inspired drinks. Non-alcoholic. Of course. (Available on Amazon, Google Play, iTunes, VUDU)