Fall may be our favorite season — with its cooler temperatures, hot coffees, and the chance to laugh at pumpkin spice everything. But cold and flu season most definitely is not our favorite. A few of us have already been feeling the sniffles, so we've put together 11 great natural cold and flu remedies for kids, that we all tend to turn to before heading the medicine route.
The other thing we tend to do that's all natural? Get out our thermometers to make sure our kids aren't just faking their symptoms to get out of school. (Ha.)
Fans of Cool Mom Tech know that we tend to geek out around all the amazing innovations in thermometers that help make tending to sick kids a lot easier for parents. So we're super happy to be presenting this post on behalf of our partner, the new Braun No touch + forehead thermometer, which can take your child's temperature in a completely non-invasive way.
As in, two full inches away.
That means you don't have to wake a sleeping kid to see if the pain reliever is doing its thing…and it's even faster than traditional thermometers for letting your healthy kids know that sorry, school's on for the day.
– Don't miss an awesome giveaway below for five lucky CMP readers! –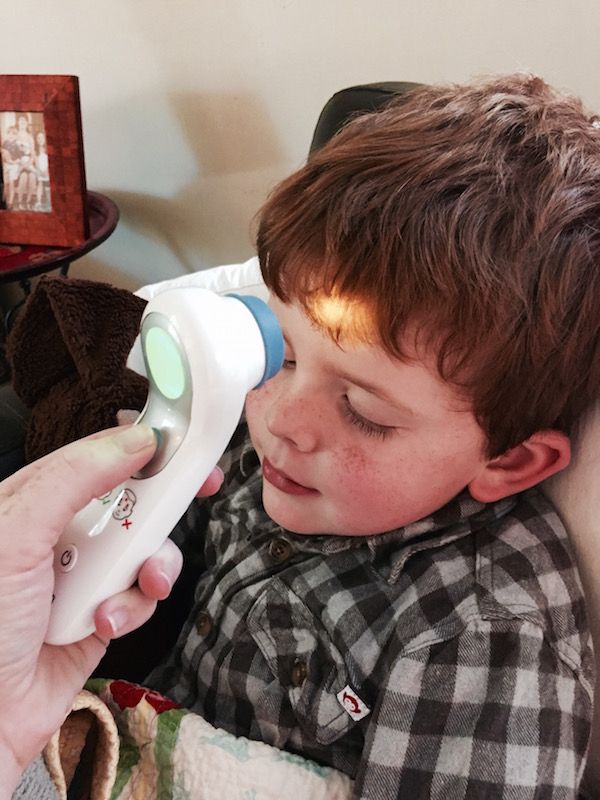 Along with the Braun No touch + forehead thermometer, we help these home remedies and natural solutions make things easier for a lot of you this season. Because we know the only person who feels worse than a sick kid, is the parent taking care of him.
Homemade vapor rub
Vapor rub will open up nasal passages so kids can breathe easier and get some much-needed rest; and we know some moms who swear by rubbing it on feet too, to prevent coughing. If you want to make your own, this all-natural vapor rub recipe at Mommypotamus gives you a few options based on your favorite essential oils. But if your kid is sick now and you need it fast, we also like the natural vapor rub from Earth's Best which you can find at our affiliate Amazon or at your local natural foods store or well-equipped pharmacy.
Sanitizing wipes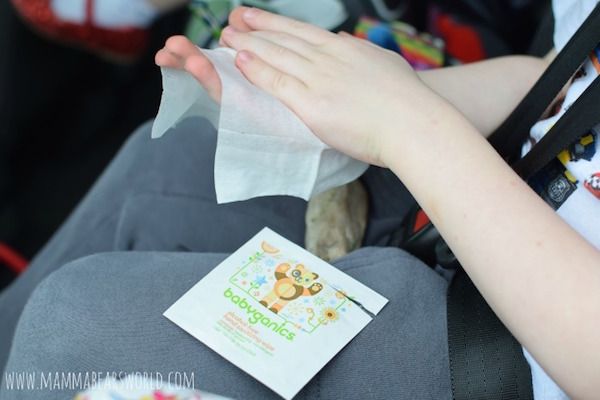 Hand sanitizer is a given this time of year — we try to avoid the anti-bacterial stuff when possible to avoid creating resistant strains. And sanitizing wipes can also be a huge help, especially when they're the ones without harsh chemicals. We've been really happy with the alcohol-free hand sanitizing wipes from Babyganics. They're a good, non-toxic disinfectant that doesn't dry out our skin in the process and they come in giant tubs for home use, or individual packs which are great to tuck in a bag for a no-spill option for children's hands — and yours. Because we don't want the rest of the house going down with this sickness too. (photo via Mama Bear's World with permission)
Chicken soup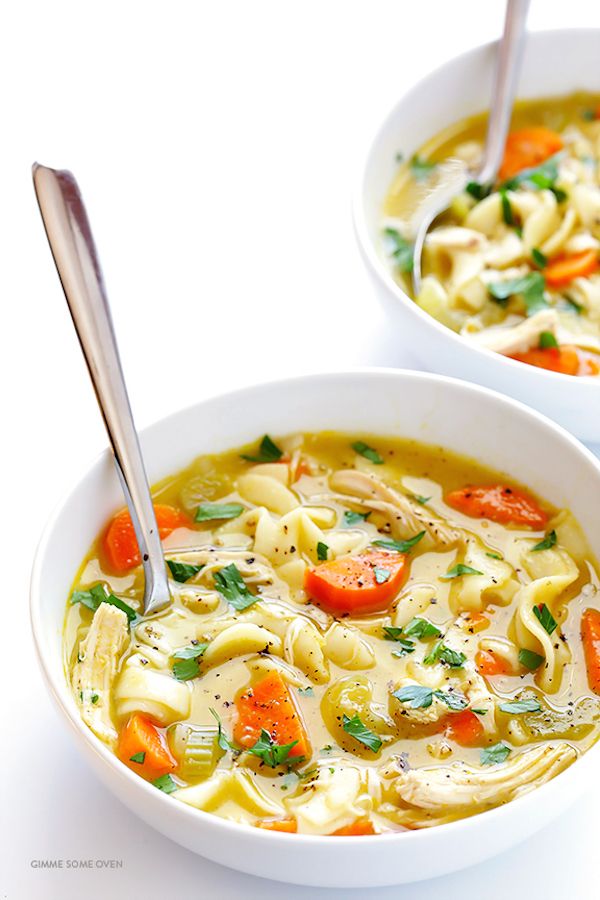 It's the classic feel-good meal when you're under the weather, but it turns out there's science backing the fact that chicken soup could be better for your kids than even cold medicine when they're sick. There's nothing quite like a bowl of made-from-scratch chicken noodle soup. This Rosemary Chicken Noodle Soup recipe from Gimme Some Oven is delicious, even if we leave out some of the green stuff for our sick, picky kids. But if you can't devote the time it takes to make homemade — since, you know, you have a sick kid at home and all — we love the Organic chicken soup from Pacific, which you can find in plenty of supermarkets.
Use a good humidifier
Dry air is terrible for a dry cough, so our peds always recommend a humidifier to keep our kids comfortable while they sleep. The popular Honeywell Germ-Free Cool Mist Humidifier gets top marks from tons of parents, and some of our favorite online review sites. We really like that every single part of it that comes in contact with water is free of electrical components to help keep kids safe. It's even dishwasher safe which…wow. And it's leak free. Which eliminates pretty much all the pitfalls we tend to encounter with humidifiers. Plus, it's beautiful looking, right? Just make sure you keep it really clean after each refill; no need to put more germs into the air by your sleeping kiddo.
Fluids, lots of fluids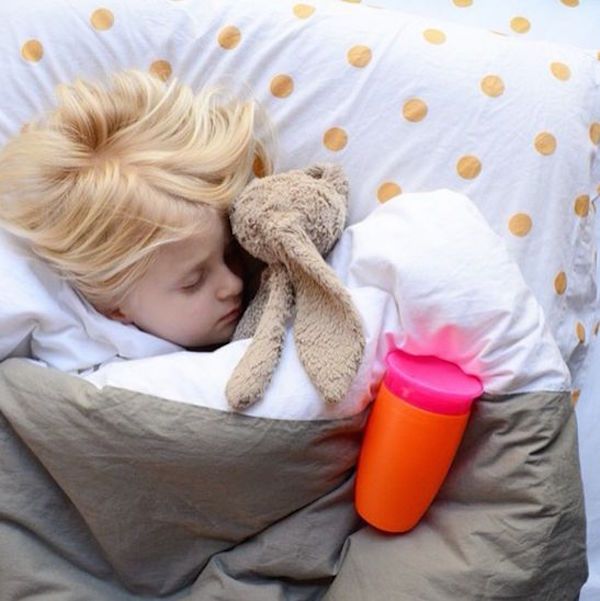 We've heard our parents say "be sure they're getting their fluids" a million times when our kids are sick, and of course they're right. (Like everything. Sigh. ) Fluids are key, but filling kids with sports drinks isn't always the best option.
Start with a few cups of water, then if they want more flavor, natural juice is always great. Fresh squeezed is of course the best, but we're big fans of 'tude natural apple juices. The ginger + turmeric apple juice is delicious, and those added spices give it a nice kick. We also recently discovered Body Armor sports drinks, which replenish electrolytes without artificial colors, flavors or sweeteners, should you need that option.
And if you'd rather the beverages not end up all over your couch or your bed (where our own kids always seem to end up when they don't feel well), our editor Kate highly recommends the Munchkin Miracle 360 Sippy Cup (available at our affiliate Amazon) which totally doesn't look like a sippy cup. So even your big kids won't mind using it.
Essential oils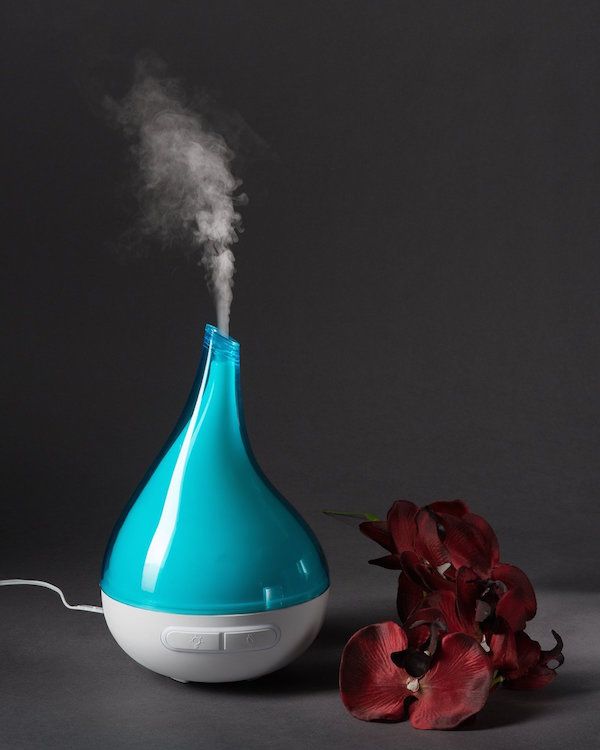 For a lot of parents, essential oils diffusers do a great job hiding the dirty diaper smell in the nursery, but they also help sick kids feel better too. Add a few drops of  dōTERRA's Breathe oil — a mix of peppermint, eucalyptus, lemon and other oils — to the water in the machine to fill your room with a lovely scent that also helps support your respiratory system. Or if you're trying to prevent sickness in the first place, their On Guard essential oil blend of wild orange, cinnamon, eucalyptus, rosemary and cloves is great for boosting your immunity.
Of course, you can make your own blends too, using any essential oils you love. Just look for the organic ones, because our understanding is that synthetic blends won't work as well.
————
About our sponsor: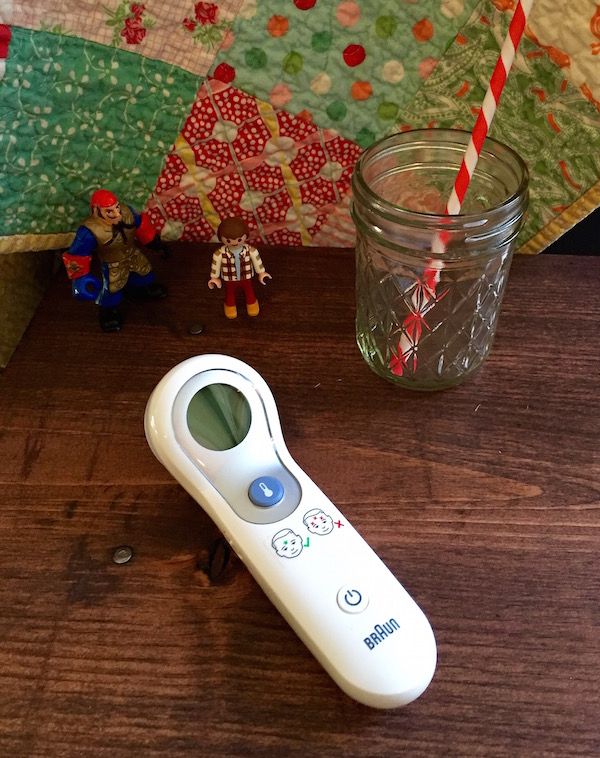 The Braun No touch + forehead thermometer does exactly what it says it does: helps get you a professional, accurate temperature reading in just two seconds, whether you're touching it to your child's forehead or directing it toward their forehead from up to two inches away.  In fact, it's the first thermometer to offer these two different non-invasive ways to take your child's temperature. And considering you can even switch to quiet mode with no sound, it's fantastic for sleeping children, if you need to know whether to make that 2 AM doctor call or not.
Find the No touch + forehead thermometer from Braun, the #1 brand among pediatricians and moms, at major retailers like Walgreens, Babies R Us, and, Amazon for $59.99.
– Don't miss an awesome giveaway below for five lucky CMP readers! – 
——————————-
Steamy shower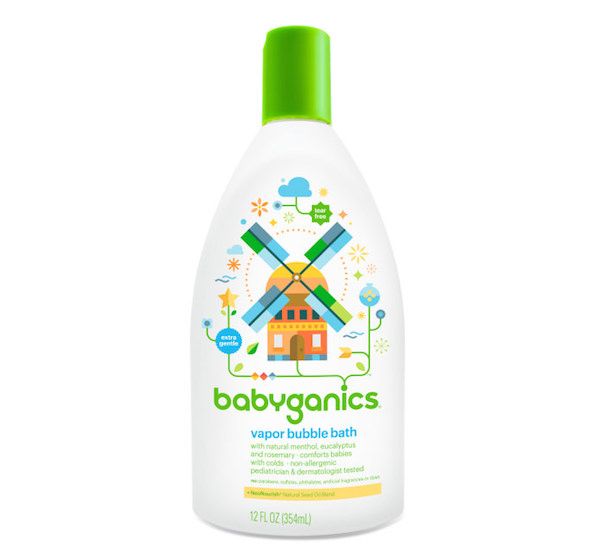 If your child is really congested, a steamy shower will loosen up all that yuck in their chest. For those kids that still prefer to soak in the tub, you can fill it up by running a hot shower to steam up the bathroom, then letting them soak in the tub with a product like Babyganics's Vapor Bubble Bath. Yes, Babyganics again — but we think they make such great products. All that menthol and eucalyptus in there will open them right up, and the bubbles are a fun diversion for bored, sick kids.
Herbal tea blends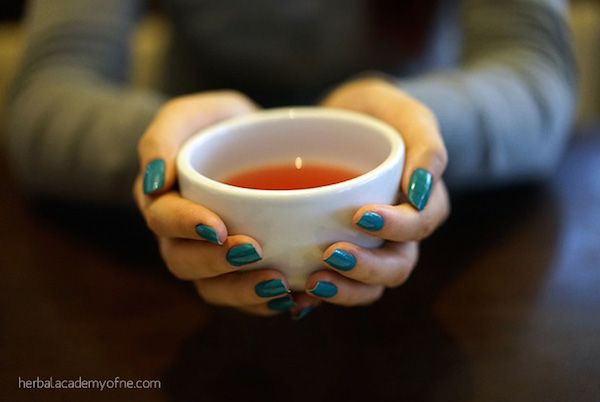 Whenever we have a sore throat, we brew a cup of hot lemon tea with a heaping teaspoon of honey in it. It has great healing properties for our kids too. A good natural option is Just For Kids' Organic Throat Coat tea; it's sweet and a little bit spicy, and specially formulated to be safe for kids. Or if you want to make your own tea blends for cold and flu to have on hand when your throat starts to tickle, we found 10 wonderful recipes thanks to the Herbal Academy of New England. Maybe you can even stop the cough before it starts.
Natural popsicles and cough drops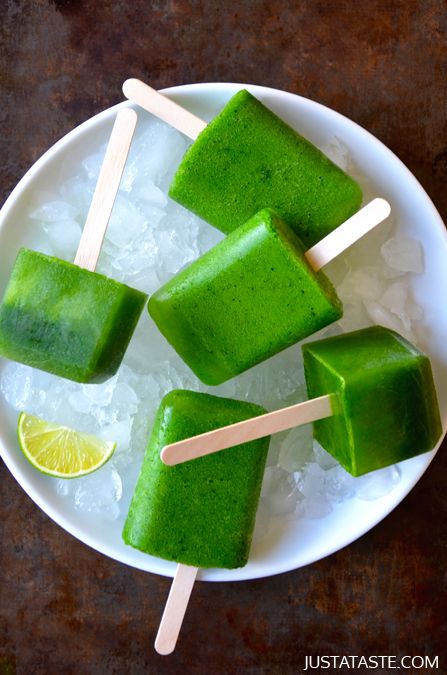 Our pediatricians have told us to give our kids frozen popsicles to soothe sore throats, but we're thinking we'll skip the added sugar and make up these green juice popsicles we found at Just a Taste. They're a great way to get some nutrients into your kids when they're not feeling like eating much more than toast. If that.
If cough drops are more your thing, we're all big fans of  everything Zarbee's, and now they've got new Zarbee's all-natural mint and honey cough drops. For kids old enough to use them safely, it's a good natural alternative to coughing non-stop in public.
Natural cough medicine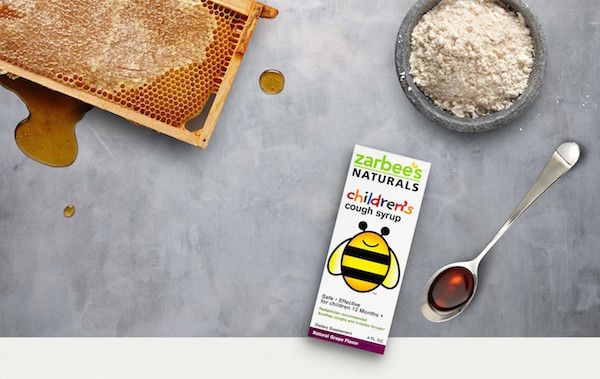 Our editor Liz also swears by Zarbee's Naturals honey-based cough syrup — both the daytime and nighttime versions — when her kids are sick. (Seriously, she has pushed it on all of us!) It's a great product to turn to before trying the medicated cough syrups, and it usually does the trick.
Lots of rest. (Maybe some TV.)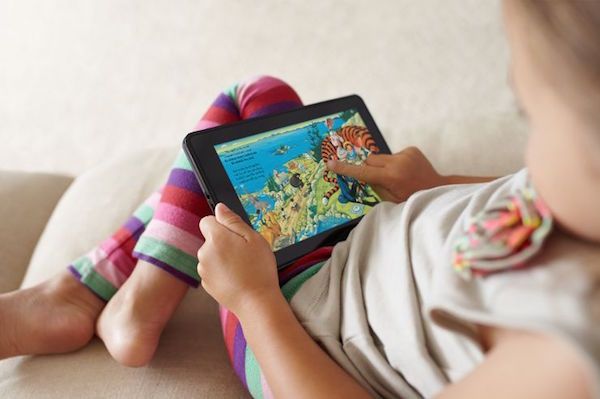 We don't all have a Grandpa who can just come sit and read to us all day, like Fred Savage in Princess Bride. So if there's ever a time to let your kid binge a little more than usual on screen time, it's when they're sick. Let them watch a movie or two. Or download some of our favorite chill-out apps that kids love, like Monument Valley for older kids, or Toca Nature. Or if you've got readers at home, try some of our favorite reading apps. (Or hey, old fashioned books work too!)
Of course they have to promise to turn the screens off and take a nap when they're through. Because nothing heals like a good sleep.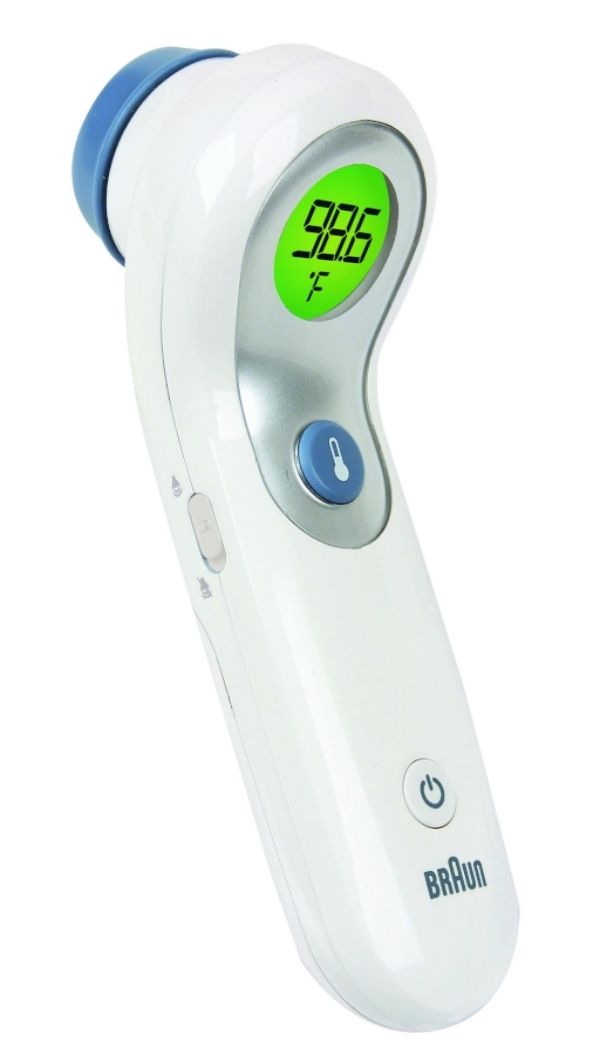 EXTRA-COOL: WIN IT: We're giving away five Braun No touch + forehead thermometers from our awesome sponsor Braun. To enter,  just leave a comment here before Thursday, October 8 at midnight ET and let us know your own kid's favorite request when they're sick… or your own from when you were a kid. (Cinnamon toast? Hours of cartoons?) We'll draw five winners at random. Please see our official rules for general sweepstake details. One entry per person, 18+, US only please. GOOD LUCK!
CONTEST IS NOW CLOSED – thank you to those who entered!
And thanks so much to Braun for sponsoring this post. We hope it helps more of your kids feel better, faster. You can follow them at @BraunTherms on Twitter for more info.