Finally, spring. And with that extra hour of daylight and warmer temps, I'm looking forward to dinners on the porch, flowers in full bloom, and plenty of family time outside. And when we're ready to come in, kick off our shoes, settle into the couch, I'll be ready to encourage some reading by keeping a small stack of spring books on hand.
The books I found range from brand-new titles to can't-miss classics that parents will gladly read aloud over and over and over again. Each book shows the beauty of the changing seasons, the importance of waiting for the good stuff (warm weather, pretty flowers, need we say more?), and why we should all take time to appreciate nature. We hope you enjoy these books as much as we have.
CMP is an rstyle affiliate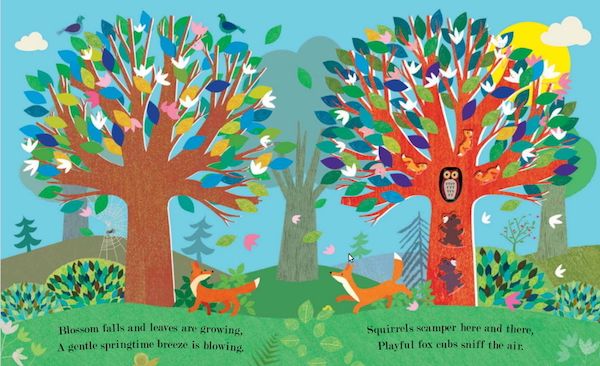 I love the simplicity of Tree by Britta Teckentrup. This is a peek-through picture book, so each page has a cut-out around the owl that reveals just a bit of the picture to come. And the story slowly reveals itself too — taking you from winter to summer and back again, showing the cycle of nature and how beautiful it can be.
In Finding Spring by Carin Berger, a mischievous bear cub is supposed to be hibernating but goes in search for spring instead. It's a fun, cute story but the real star of the tale is the amazing paper-cut illustrations. We could stare at them for days.
A Nest is Noisy by Dianna Huts Aston and Sylvia Long is last-year's addition to the authors' very cool nature series. Each book is like a mini-encyclopedia for kids; this one is about the many animals who live in nests — from colorful flamingos and tiny hummingbirds to huge orangutans in the rain forest. It will surely fascinate your kids for hours.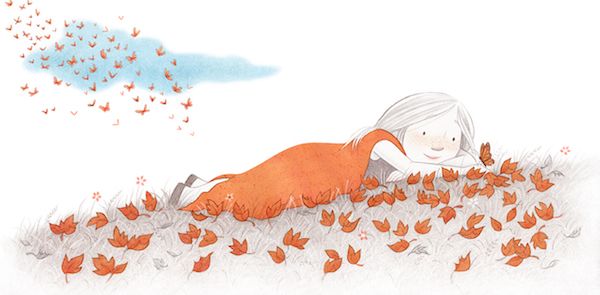 I'm really excited about the debut book Little Butterfly by Laura Logan (also at very top). This is a wordless book that takes you inside a little girl's imagination as she plays with — and, spoiler alert, eventually becomes — a butterfly in a field. At the end you see it's her picnic blanket that has transformed into a pair of wings. I love that this book gives my kids ideas for imaginative play and shares with them the importance of day dreaming.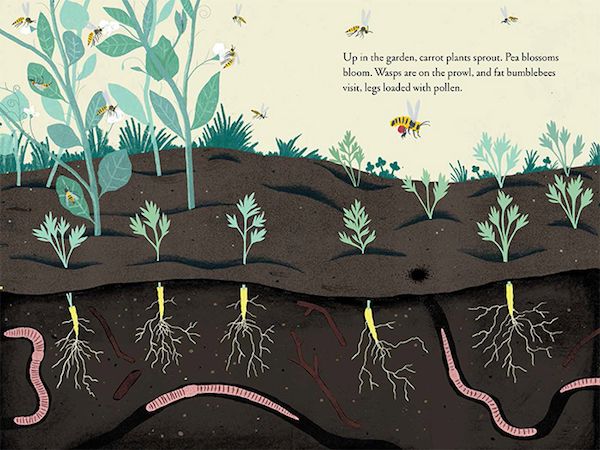 They say all kids love bugs, but it's not necessarily true. Whether yours love them or hate them, the illustrated book Up in the Garden and Down in the Dirt by Kate Messner and Christopher Silas Neal will help them appreciate them. In this book, kids will learn more about bugs, understand their importance, and maybe even make them a little less apt to squash a bug when they encounter one in their own back yard.
If the gorgeous flowers and wildlife outside inspire you to make your own beautiful pictures, then Joyous Blooms to Color by Eleri Fowler is for you. It's an adult coloring book with really lovely pictures of spring flowers and landscapes, but there's no reason why your 7- or 8-year-old couldn't color alongside you with this one. Win-win for you and family time.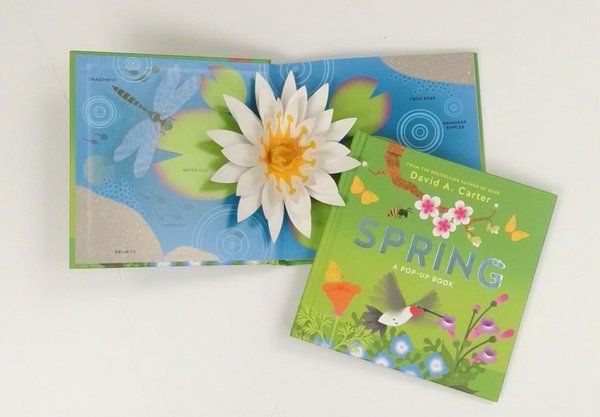 We love a good pop-up book, and Spring: A Pop-Up Book by David Carter is perfect for this time of year. The pictures are bright, stylized images of birds, bugs, and flowers that are perfect for little kids to look at in your lap. And if you love it, you can go ahead and order Winter for reading later this year (not that any of us really want to think about winter right now). We assume Fall and Summer are coming soon, too.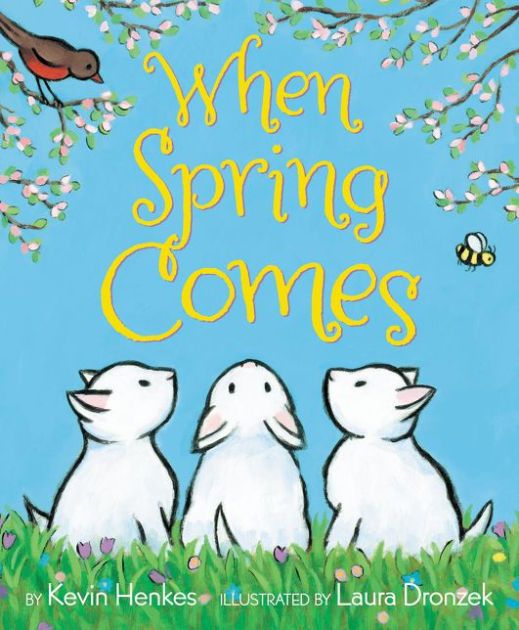 Award-winning husband-and-wife team Kevin Henkes and Laura Dronzek recently released their new book When Spring Comes. With another lesson on patience, this tale demonstrates to kids that you need to wait for spring and all the good that comes with it. I know my kids will get a kick out of the ending, which shows that now that spring has finally arrived, you have to patiently wait for summer.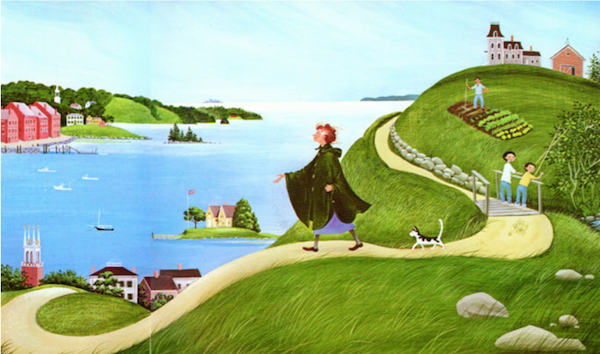 Even though the award-winning book Miss Rumphius by Barbara Cooney has been around since the mid-'80s, it's still one of my very favorite books for springtime. The adventuresome Miss Rumphius sets out to spread beauty (literally) and to make life more beautiful for those around her. We're sure in another 30 years, our children will be reading this classic to their kids, too.
Find these books at our affiliate Amazon or your neighborhood bookstore.