With summer slip-on shoe season finally here, it's also officially stinky feet season, which is why I've been on the hunt for peds that don't suck. You know, those no-show socks that keep your feet dry while you wear your favorite TOMS, Chuck Taylors, Vans (or if you're like Liz, Superga sneakers). Well, since trying Bombas socks, I'm a happy girl and my feet are too.
Related: The newest TOMS let you dip your toes into the political process 
I actually purchased Bombas socks through a Facebook ad (yes apparently, they do work!) and I'm so glad I did. Their no-show socks or "Invisibles" as they call them, are my new favorite thing ever. The cotton is super comfortable, but thick enough that you feel like you're wearing a sock (which I like), and I love the heel grips which keep them from sliding down. I also like that you can easily adjust the foot coverage on the top depending on what shoes you are wearing.
And what's awesome is that the company donates one pair of socks to a homeless shelter for every pair you purchase. So, so cool.
Related: 6 of our favorite stylish, comfortable wedge sandals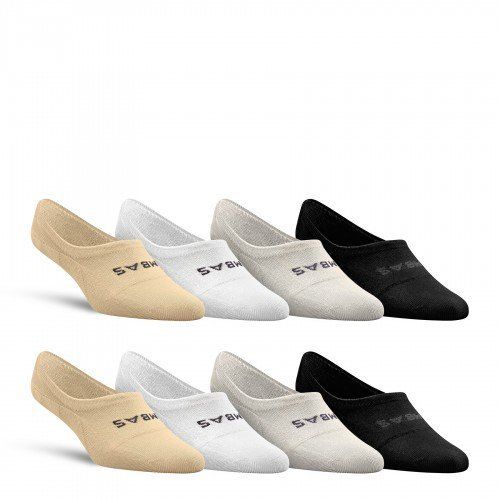 My only complaint is that they've got "Bombas" across the top, which I guess isn't such a big deal since you shouldn't be seeing it anyway. But you know, what about on the bottom or something?
They definitely cost more than the pairs of peds you might snatch up at your local retailer, so keep that in mind when you shop around their site. But so far, they've stayed on and stayed hidden, plus washed super well, so I'm very happy I spent the money. And will be buying more. Like, yesterday.
CMP is an rstyle affiliate