The first-ever gift I gave my daughter was a beautiful handmade doll I found on Etsy, and ever since then I've had a thing for gifting my kids one-of-a-kind dolls. Of course, she has her fair share (and then some) of American Girl everything, but when I find a keepsake like the handmade, organic Frida Kahlo dolls made by Mexican artists Maroma + Arte, I feel compelled add to her growing collection. She certainly doesn't need another doll, but I really want her to have this one.
And a little lesson in art history and female empowerment to go along with it won't hurt either.
Related: 15 amazing strong girl costume ideas for Halloween — like Frida Kahlo.
CMP is an rstyle affiliate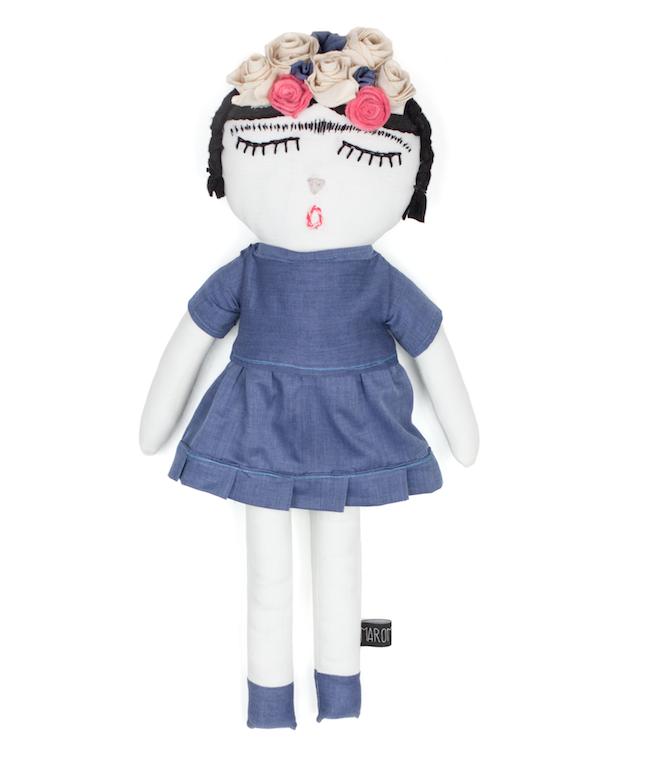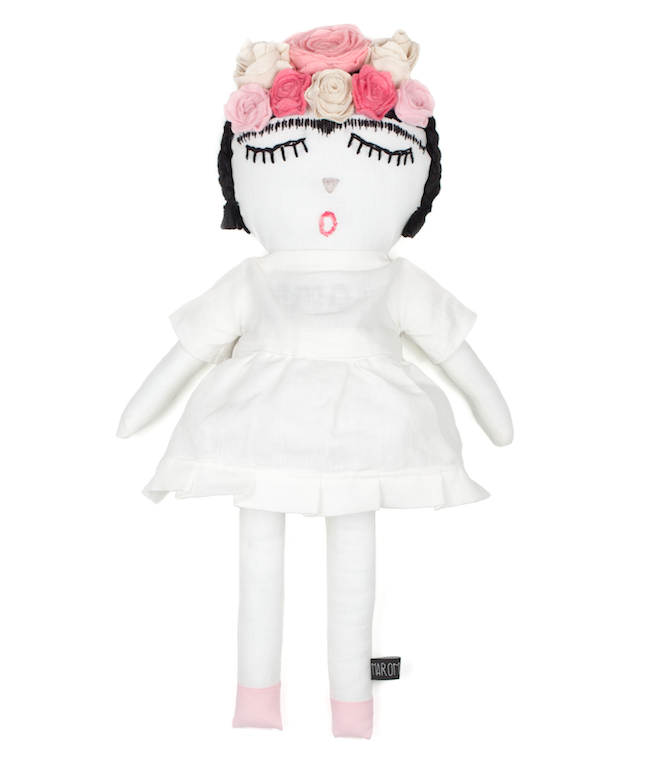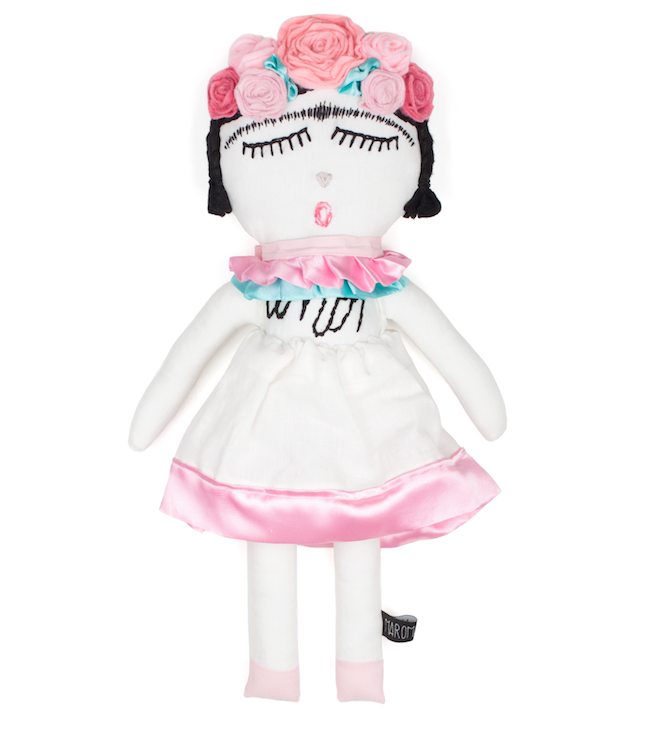 Related: Doll carriers that prove babywearing isn't just for grownups
Each Frida doll is made by hand in Mexico and sold exclusively at Noble Carriage. If you haven't heard of this online shop yet, definitely spend some time browsing around. They're passionate about finding awesome organic, fair trade, handmade gifts and clothing for kids. It means the costs are a little higher than some other online shops, but you're getting exquisite gifts, so we're okay with the price tag.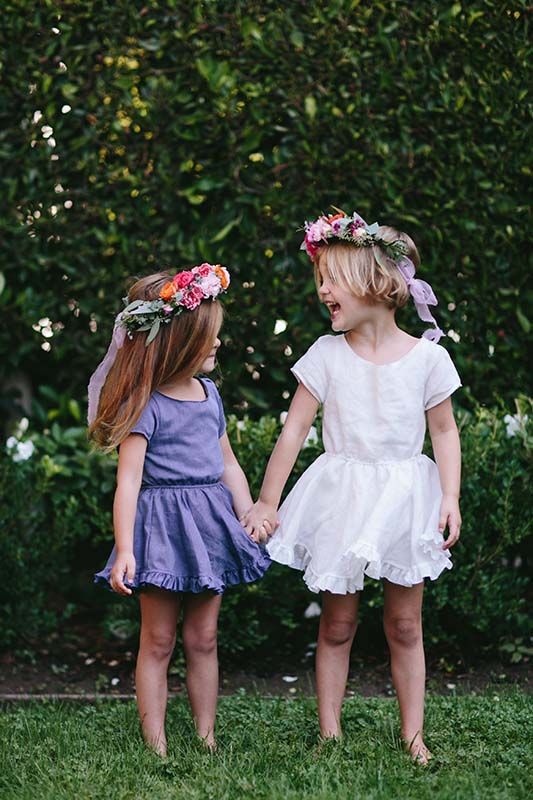 For those of you whose girls love their dolls so much they want to dress like them too, you can buy the Frida doll wearing an indigo or white Little Minis dress, and get the same dress for your daughter. The matching organic cotton dresses are adorable on their own — although not exactly winter wear. They're currently sold out, but once they're back in stock, I'll be buying one a size up and putting this under the Christmas tree for my daughter to wear next spring. Because how adorable would those dresses be at the beach next spring break?
You can find the Frida doll at Noble Carriage exclusively, with matching indigo or white Little Minis dresses for your daughter to wear too.