For new parents, Valentine's Day gifts for babies who will never remember the day, is of course just one more way to justify buying something adorable.
So this year, we pulled together 14 sweet but modern Valentine's Day gifts for babies that are so fabulous we hope you'll cherish them even after the holiday is over. Some might be keepers for years. (And, hey, if you're looking for Valentine's Day gifts for kids who are a little older we have that covered too.)
CMP is an rstyle affiliate
Related: More cute Valentine's gifts for babies. Because babies! 
How sweet are these white leather heart-dotted moccasins? Your little heartthrob will look adorable in these all spring. ($60, Freshly Picked)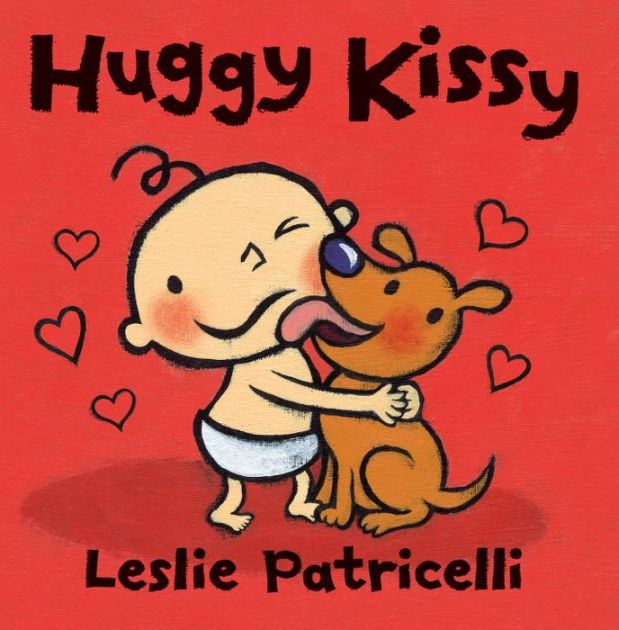 You can never go wrong with books for kids and Valentine's Day gives you one more excuse to stock your baby's bookshelves. While there are tons of Mommy/Daddy Loves You  kinds of books out there, we're fans of Leslie Patricelli's cheeky and engaging board books — and this one celebrating the love between kids and pets is perfect for the occasion. ($6.99, Amazon)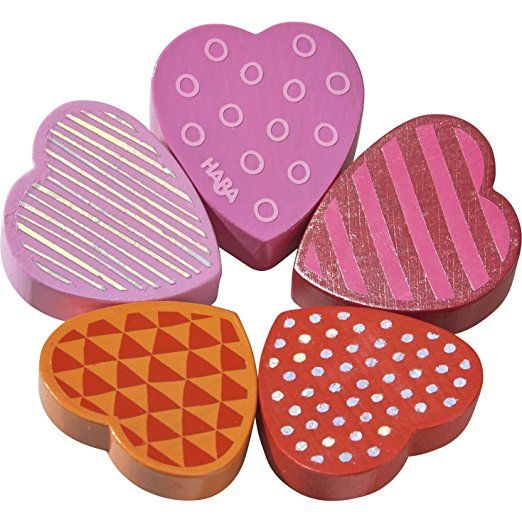 Babies love bold colors and geometric shapes — and anything they can chew on — so I think this baby-safe wooden toy by HABA is a perfect modern Valentine's Day gift for babies. ($15.88, Amazon)
It can be hard to find Valentine's day gifts for babies that aren't all pink or lovey-dovey, which is why I think this Darth Vader onesie is brilliant for boys or girls. Plus, they can wear it even after February is long past. ($12.95, Madison Handmade)
Related: Need more ideas? 16 adorable Valentine's Day gifts for babies.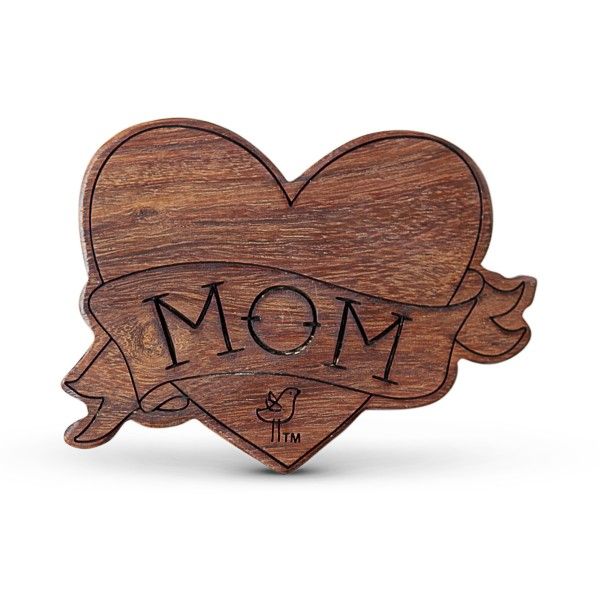 I am a big fan of cool wooden teethers, and this borrowed-from-the-bicep, tattoo-style teether by Finn & Emma totally fits the bill. ($19, The Tot)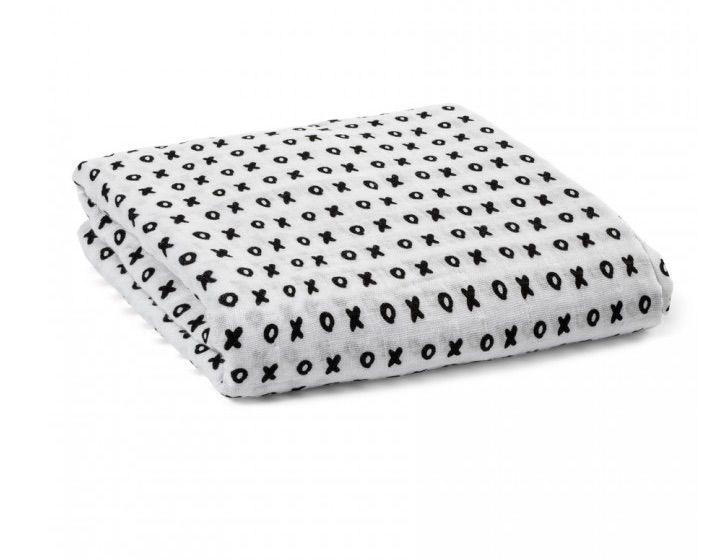 Love the minimalist, modern design of this organic cotton muslin swaddle. Plus, the black and white pattern is great for that still developing eyesight, making this one of our favorite gender-neutral Valentine's Day gifts for babies. ($26, Baby Swag)
Related: 19 of the coolest, non-candy Valentine's Day gifts for kids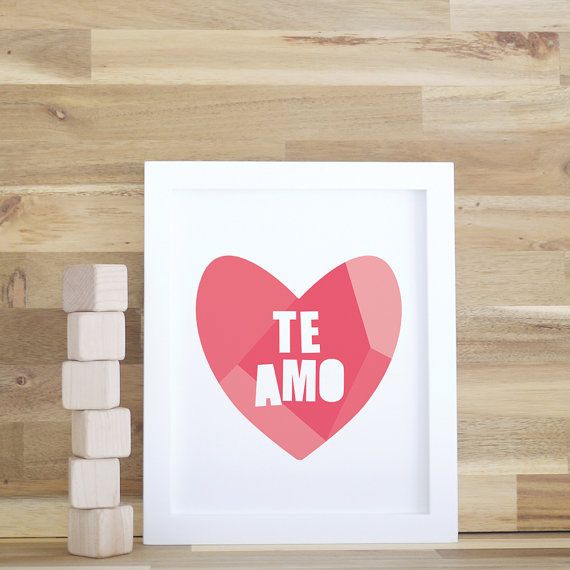 Ooh I love this print found on Etsy that balances cool graphic design with a sweet and simple sentiment. It's so modern that I could see it going from nursery to big kid room, which makes this Valentine's Day gift one worth holding onto. You can even convo the artist for other colors. ($19.99, Trendy Peas)
Your baby becomes a walking (or, er, crawling) valentine with this modern XO onesie that makes a perfect Valentine's Day gift for baby boys or girls who are ready for their Instagram photo opps. ($14.95, Ivory Willowbo)
I'm drooling a bit (ha, get it?) over this sweet Valentine's Day gift idea for babies. The whimsical, hand-drawn bib is a precious nod to the love between parent and child. ($24, Perfectly Smitten)
How cool are these heart-shaped teethers? I love that they come in neutral colors like black, grey, and mint, and are totally safe for lots of gnawing. ($12, Dove & Dovelet)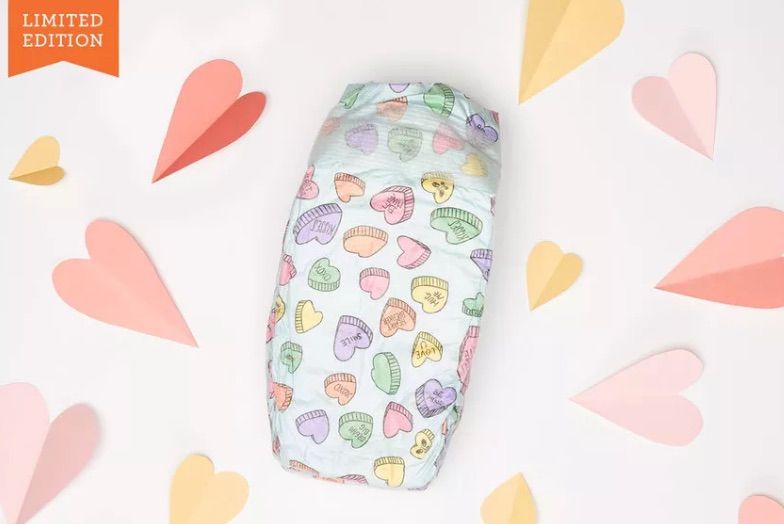 Okay so we don't tend to think of diapers as an indulgent little Valentine's gift for a baby, but we can't resist these limited edition conversation heart diapers that will make your baby the talk of the town. Or at least, Facebook. ($13.95, The Honest Co.)
Related: Ultimate Birthday Party Gift Guide: The coolest first birthday gifts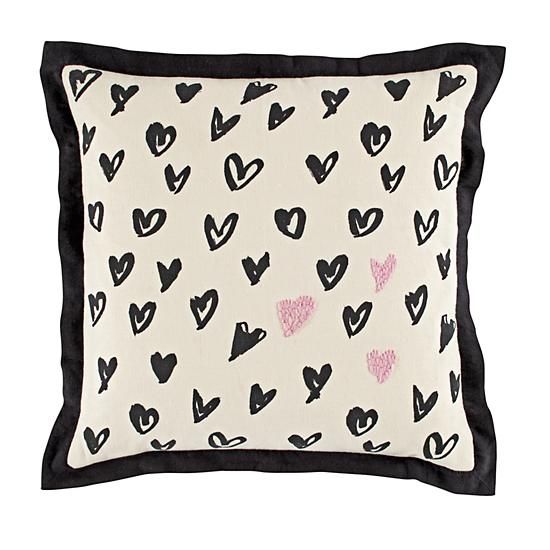 I'm totally coveting this contemporary heart pillow for the rocker in my son's nursery and Valentine's Day is a good excuse to grab it. Even if it will be a while before he notices it. (starting at $20, Land of Nod)
This smart silicone teething bracelet from our friends at Chewbeads is designed to be worn by you, but chewed on safely by your baby. Hooray for one less thing to pack in the diaper bag!  ($16.50, Chewbeads)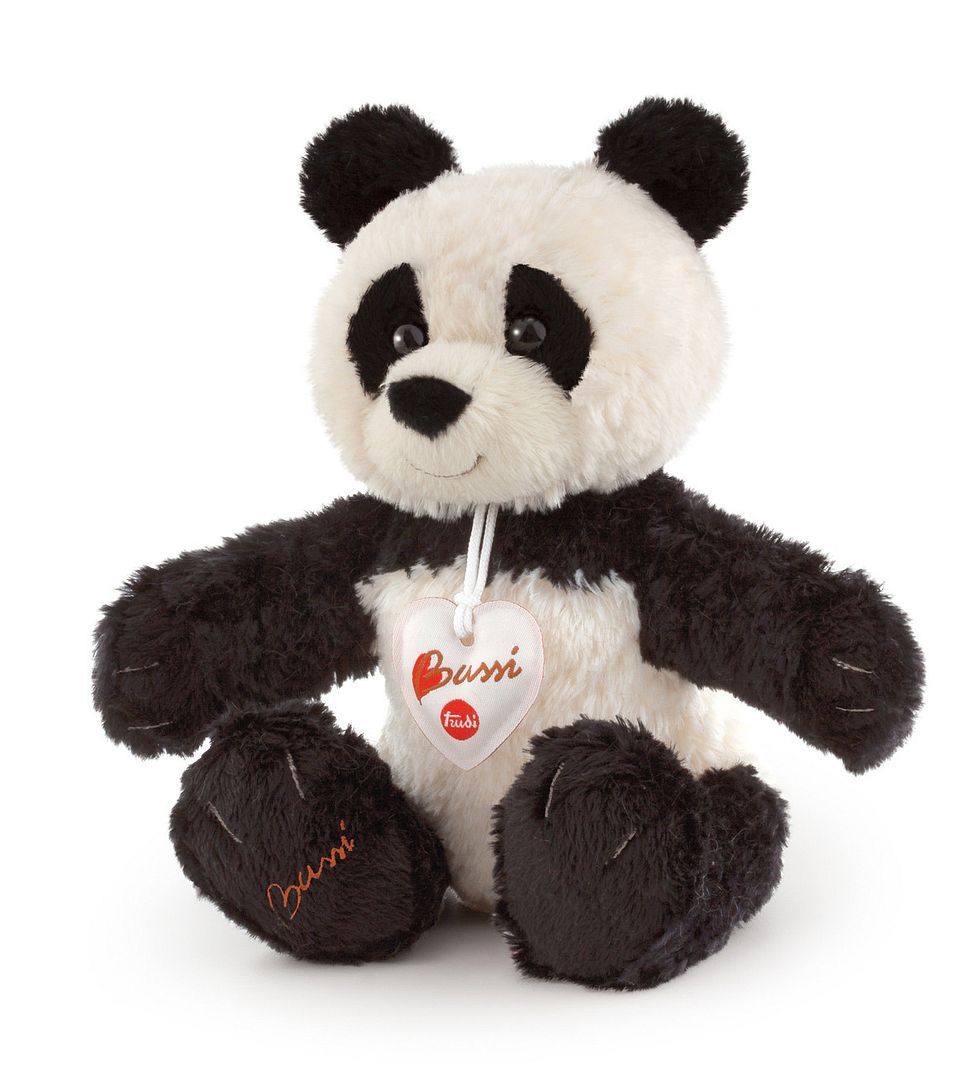 When in doubt, opt for a sweet stuffed animal. Especially if it's as cute and cuddly as this bear who's literally wearing his heart on his chest. This guy's clearly ready to meet his new best friend. ($26, Bonjour Petit)
Related: 16 creative, inexpensive Valentine's Day gifts for him, all under $35
For more Valentine's Day help, check out these posts:
– 19 of the coolest, non-candy Valentine's Day gifts for kids
– 11 DIY Valentine's gifts kids can make themselves
– 10 cool non-candy Valentine's Day classroom treats kids will love.
– Cool Galentine's Day gifts for your BFF, Leslie Knope style