This hard core tote lover hasn't been so excited about a bag in a very long time, let alone a backpack, but just a few hours into carrying around the new Dakota laptop backpack that our friends at Dagne Dover sent me and I want to tell everyone how great it is.
CMP is an rstyle affiliate
Similar to the Dagne Dover tote bags we featured here a couple of years ago, the Dakota backpack is full of really smart pocket and pouches for everything from a small laptop or tech gadget, to your charging cables, makeup, water bottles, and even a secret spot for your smart phone or wallet.
If it sounds like overkill, or that it makes the bag gihugic, I'm surprised to say it's neither, in fact, it's given me so much of my sanity back because everything has a home.
Related: 25+ cool backpacks for teenagers in 2019 that we want too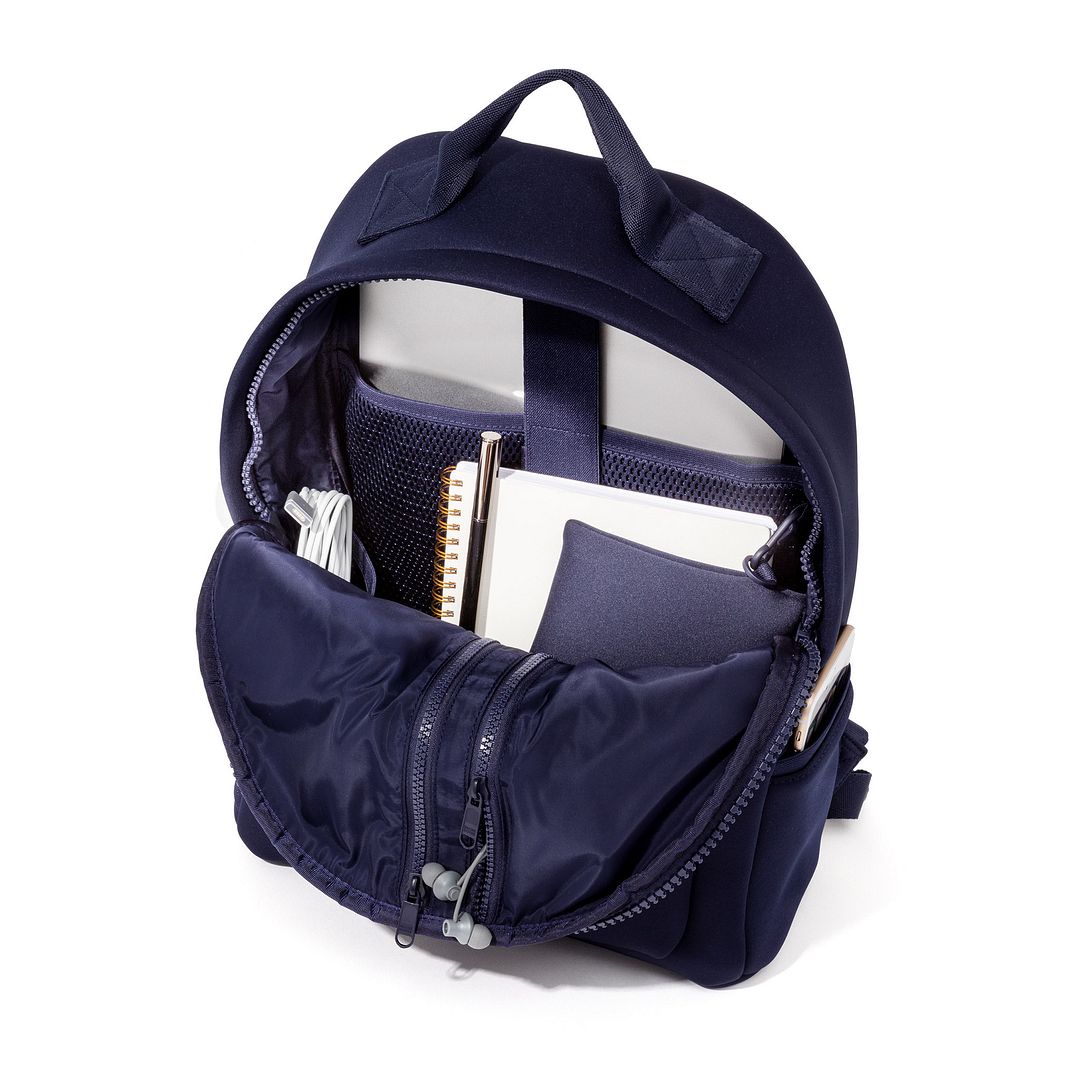 Related: The laptop backpack that will make you a backpack lover, if you aren't one already
The neoprene means it's modern, but still practical, since the fabric is quick drying and very easy to clean. And it totally works as a work bag, if you're in the market for a cool, hip laptop bag that doesn't look like a laptop bag — though I'd love a double handle on the top since I tend to like to carry my backpack as a tote every now and then.
Please consider adding one, Dagne Dover!
It's priced similarly to designer backpacks, so it's not cheap, and it's styled very simply, available in four solid colors with no accessories or details other than their logo on the front, which I know isn't for everyone. But if you're a one-hardworking-bag kind of girl, this backpack is definitely worth a look.