I'm convinced my kids' toys are spontaneously spawning in the playroom at night while we sleep. Surely I'm not the only parent who can't figure out where all my kids' toys have come from. As a result, I'm constantly in need of new storage options.
My playroom is lined wall-to-wall with cabinets and storage bins to keep stuff organized, but over the years, I've found there are a few surprising household items that I never throw away, because they make great toy storage solutions.
Here's to free stuff that makes your life simpler and more organized. Because, we're all for that. And for doing our part to help save the earth, one recyclable at a time.
CMP is an rstyle affiliate 
Related: 7 clever stuffed animal storage solutions

The plastic zipper bag new sheets come in
I've always felt guilty throwing away the heavy duty plastic zipper bags my new sets of sheets come in, so now I keep them to store things like dollhouse furniture, a set of Tegu blocks, and our new favorite Brackitz building pieces.
Bonus: We can see what's in there through the clear plastic, which helps the kids find their toys easily. And the bags lined up in my toy storage cabinet look nice and neat.
The plastic container from your take-out meal
My local Chinese food delivery place has upgraded from their iconic white boxes to sturdy plastic to-go containers. After we eat, I toss these in the dishwasher then stash them with our LEGOs in the playroom. Any time we're heading out to sit through my older kids' basketball games (an all-day affair), I quickly scoop a container full of LEGOs for my younger ones to play with at the gym.
Pro tip: Use a hot glue gun to affix a LEGO board to the lid for a portable play kit.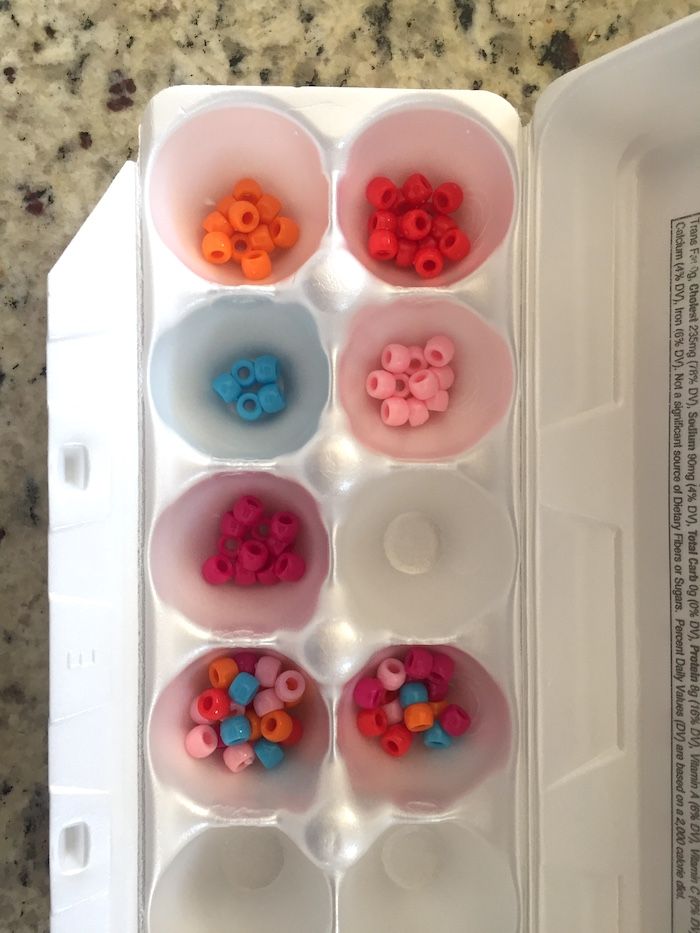 Styrofoam egg cartons
For years, preschool teachers have been asking for styrofoam egg cartons to be brought in to class to use as paint palettes (smart!), but I also save these for my kids to use when sorting bands for rainbow loom projects or keeping beads separated for craft projects.
My son also keeps his prized rock collection in one in his bedroom. So much better than me finding rocks on the floor (usually with my bare feet).
Related: 5 smart storage solutions for your kids' artwork. Goodbye clutter!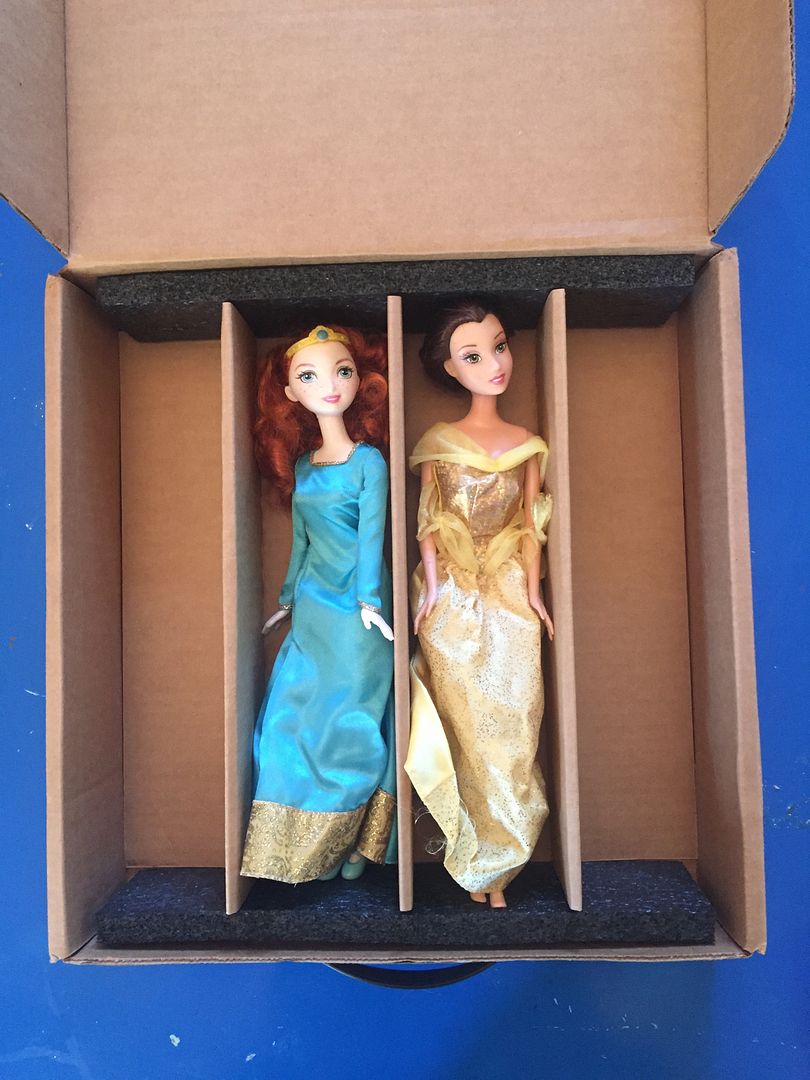 The package your mail-order wine arrives in
I got my first box of mail-order wine a few weeks ago (whoo!), and couldn't bring myself to toss out the cardboard box the bottles came in. The thick cardboard dividers and sturdy handle looked too useful.
Now, it's a carry case for my son's matchbook cars (at very top). Or, when Barbie and her friends want to head out on vacation, my daughter can stow them away in here with room for their clothes and accessories too.
Bonus: you'll get an hour or so of completely focused crafting time as your kid decorates the box just the way he or she wants it to look.

Paper towel or toilet paper rolls
As a camping family, we always hang on to dryer lint and toilet paper rolls to make easy fire starters, but my daughter found a new use for them too: she's decorated them with duct tape to make a pretty storage solution for her markers and colored pencils. Dang, that kid's creative. And organized.
Another fun option is this DIY magnetic toilet paper holder for colored pencils that we found over at Journey into Creativity. Of course, you could also use it for other craft supplies like pipe cleaners or sticker sheets, or even lightweight toys like a jump rope. So cute.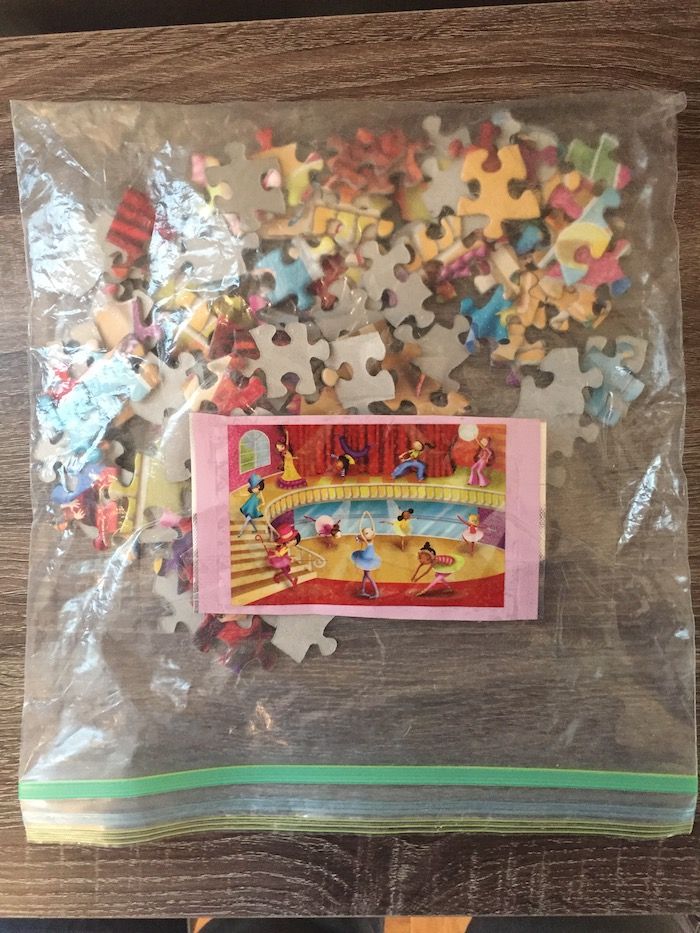 Gallon Ziploc bags, even if they're gently used
Arguably the least-sturdy item ever constructed is the box to a child's puzzle. Why do they always break upon opening? Ugh. Instead of forcing them to work against their will (and inevitably losing puzzle pieces), I now store our puzzles in gallon-size plastic bags. Usually they're ones I froze some leftover bread or waffles in, so they're only gently used and still very clean. Instead of tossing these baggies, I fill them up with puzzle pieces and tape the picture to the front. You know, so we can actually make the puzzle again.