I had so much fun rounding up these fantastic DIY Father's Day gifts that kids can make themselves — well, maybe with a little help. I mean surely new motherhood is making me a bit biased, but I think there's nothing better than a handmade gift for Father's Day. Especially when it comes from a kid (even grown ones) who love him to pieces.
At top: Free Printable Dad & Me Father's Day Coupons | Craft Create Cook
Related: 13 of the coolest personalized gifts for dad.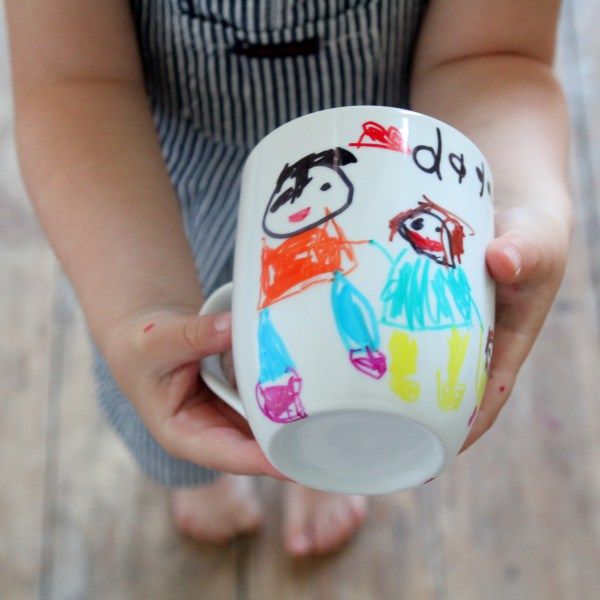 Easy DIY Father's Day Mug (Little Button Diaries)
It doesn't get much easier for the little ones than this sweet DIY Father's Day coffee mug that kids can totally make themselves. Tia at Little Button Diaries even shares a clever trick to make sure the Sharpie ink doesn't come off all over his hands after the first use. Click over for her easy tutorial and then get doodling.
Free Printable Dad & Me Father's Day Coupons (Craft Create Cook)
We love experience gifts for dads, especially if they involve Dad and the kids spending quality time together. These sweet free printable coupons help out with the ideas, but let kids do the illustrating. Donut date, anyone?
Related: Fab free printables for Father's Day for fans of great design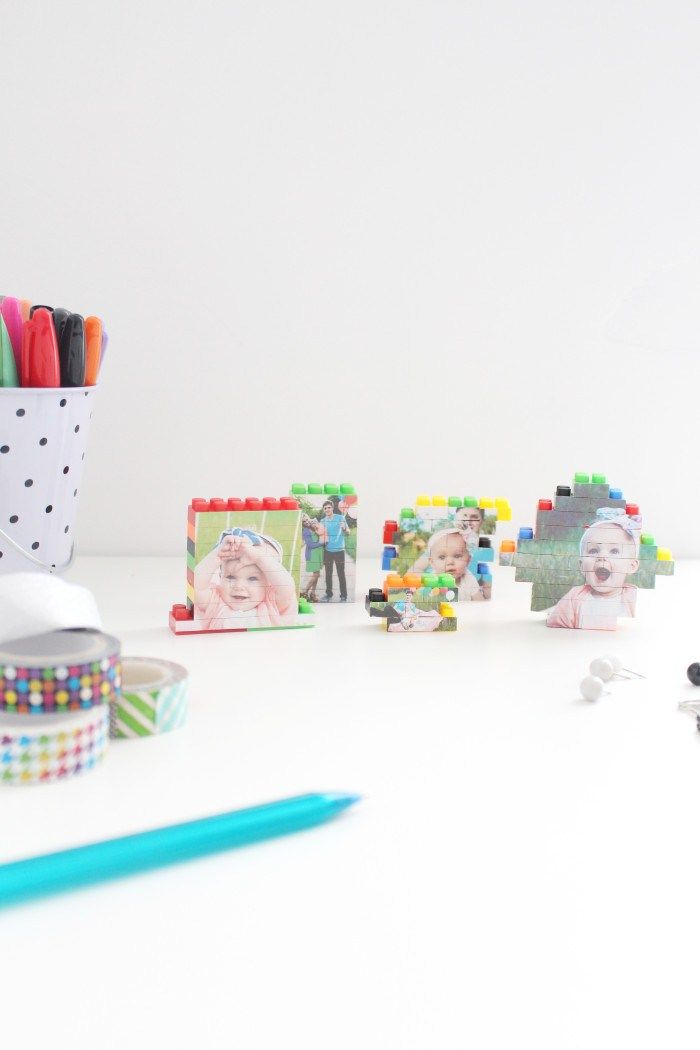 DIY Lego Picture Puzzle (A Joyful Riot)
We're obsessed with these bright, happy picture puzzles. So inventive! This one requires the use of an X-Acto knife, so you'll need to do that part yourself. But kids can still pick out the colorful pieces and choose their favorite photos. Check the directions and you'll see how to divide up the crafting.
And if the dad you're celebrating is the puzzle-loving type, try wrapping up the pieces individually and letting him put it together — with a little help from the kids, of course.
Duck Tape Gift Card Holder (Mad in Crafts)
Yeah, we thought duct tape crafts peaked in 2007 too, but we're giving that a second thought after seeing this fun video tutorial. It's totally worth pulling out the trusty old silver roll and getting artsy. Pair this DIY Father's Day gift card holder with an iTunes card and a new set of noise-canceling headphones and you've just won Father's Day.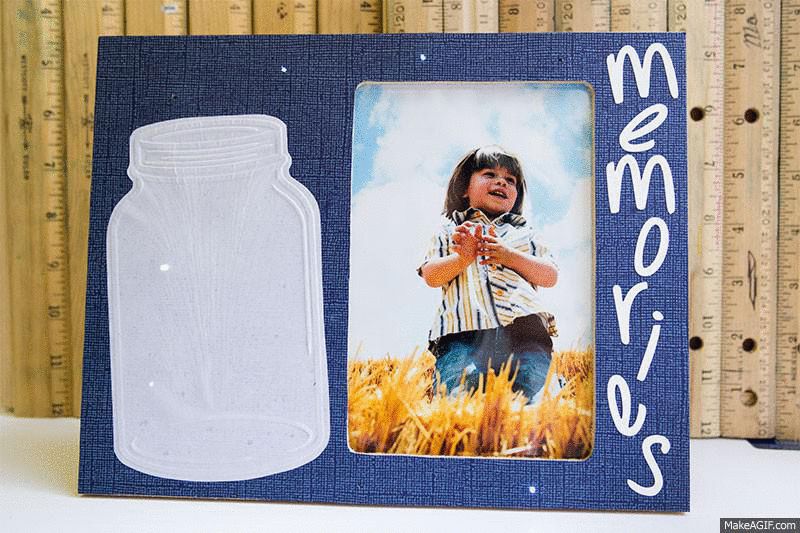 DIY Light-Up Firefly Frame (Consumer Crafts)
OMG, how adorable is this firefly frame? This one takes a lot more skilled work (and uses power drills, ahem) so you'll definitely need to assist with this one. But the tutorial is so thorough it looks easy enough to pull off, even if you've never actually held drill bits before. From the denim backdrop, to the mason jar, to the real light-up fireflies, I'm totally smitten with this craft. And I think Dad will be too.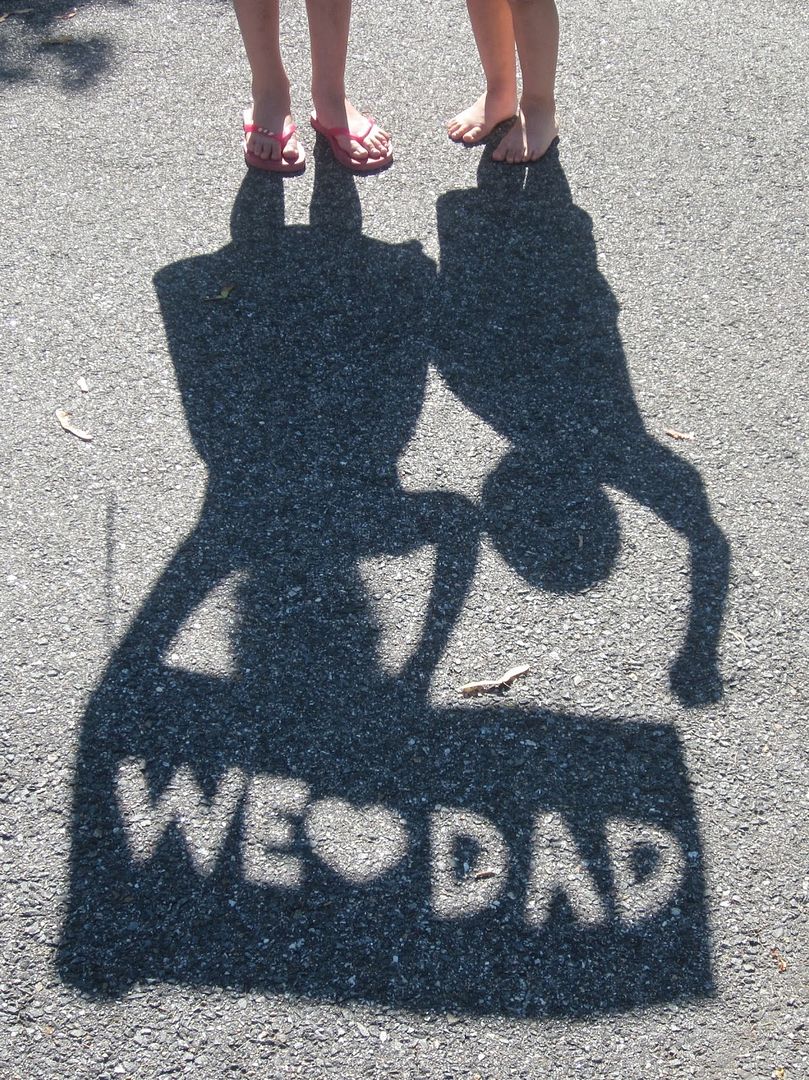 DIY Father's Day Silhouette Photo (Crafty Gator)
We featured this in last year's round-up of amazing DIY Father's Day gifts, and we still think it's such a fun twist on the traditional family photo Father's Day gift. I think it hits the perfect balance between sentimental family pic and Banksy-inspired street art. Plus, it's great for kids of all ages.
Related: 16 gifts for the cool dad | Father's Day Gift Guide 2017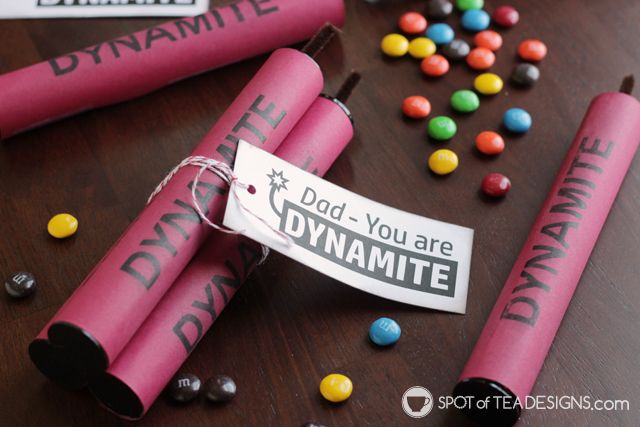 Free Printable Dynamite Candy Tube  (Spot of Tea Designs)
We all know that kids love to give the gifts that they want to receive. Which is why I think these free printable candy wrappers will be such a hit as a DIY Father's Day gift that kids can make themselves. And eat. Oh yeah…with Dad too.
Related: 24 wonderful DIY Father's Day gifts, crafts + printables to fill him with love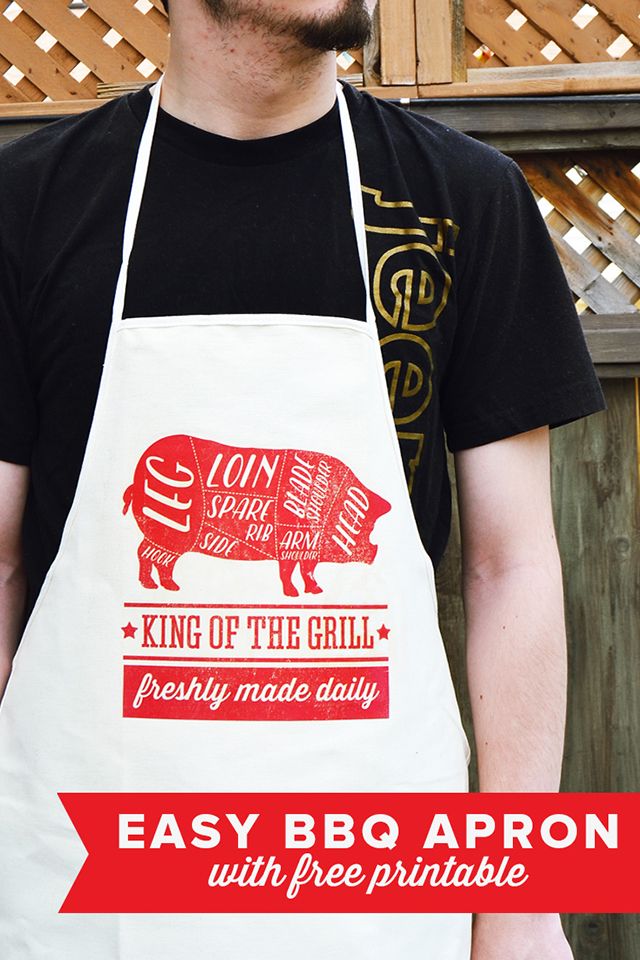 Easy DIY BBQ Apron (Minted Strawberry)
It's not just a cliché; so many dads I know, including my own husband, take enormous pride in their grillmaster status. So I think they'd love an apron printed with this cool — and, uh, informative — cheat sheet. Even if he just loves eating bacon and pork chops, and not actually butchering it. Click over for the free iron-on printable.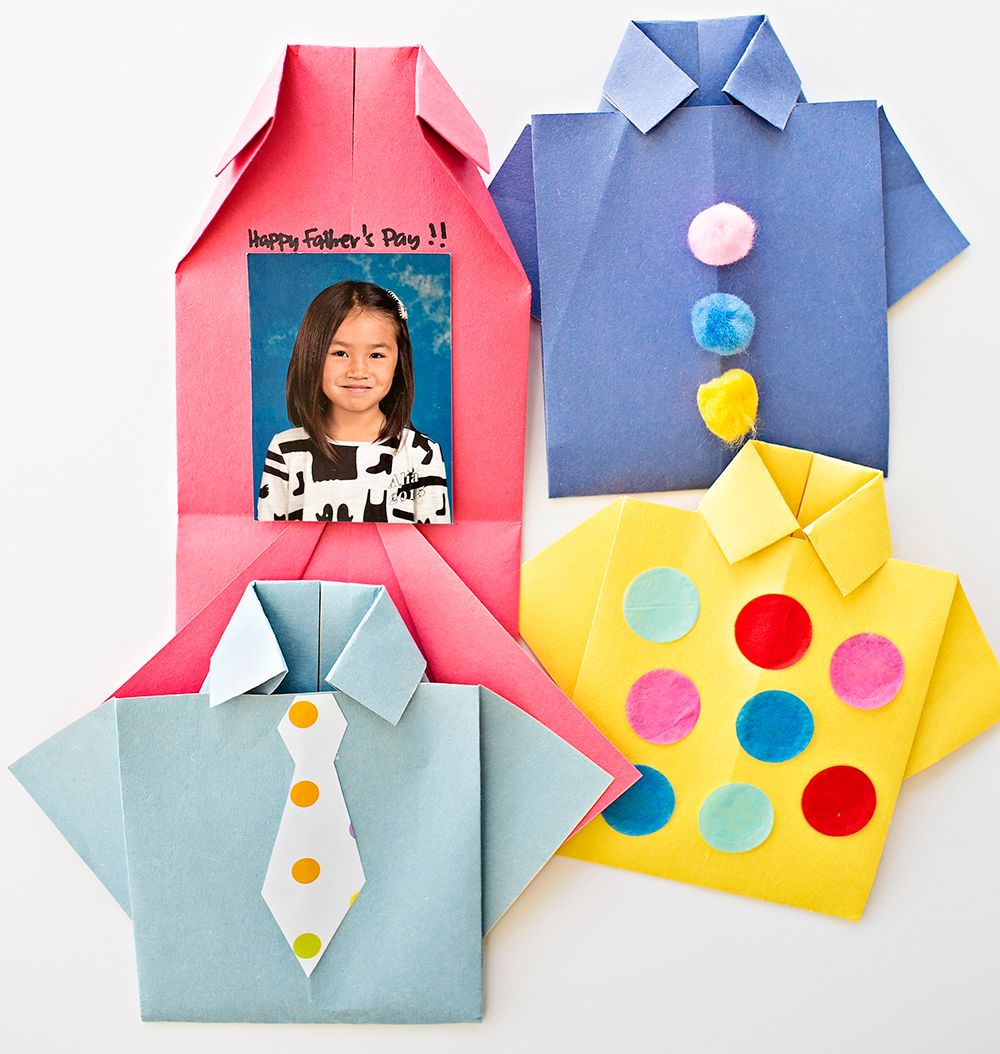 Easy DIY Origami Father's Day Shirt Card (Hello, Wonderful)
Does it get any more charming than these origami shirt cards? Even if you're new to origami, Hello, Wonderful has a step-by-step video to help anyone pull off this fun DIY Father's Day gift that kids can make. Let crafty kids of all ages recreate their dad's favorite button-down or just invent a whole new wacky look of their own.
Related: 18 amazing gourmet gifts for dads who love to eat, drink, or cool. So, all of them?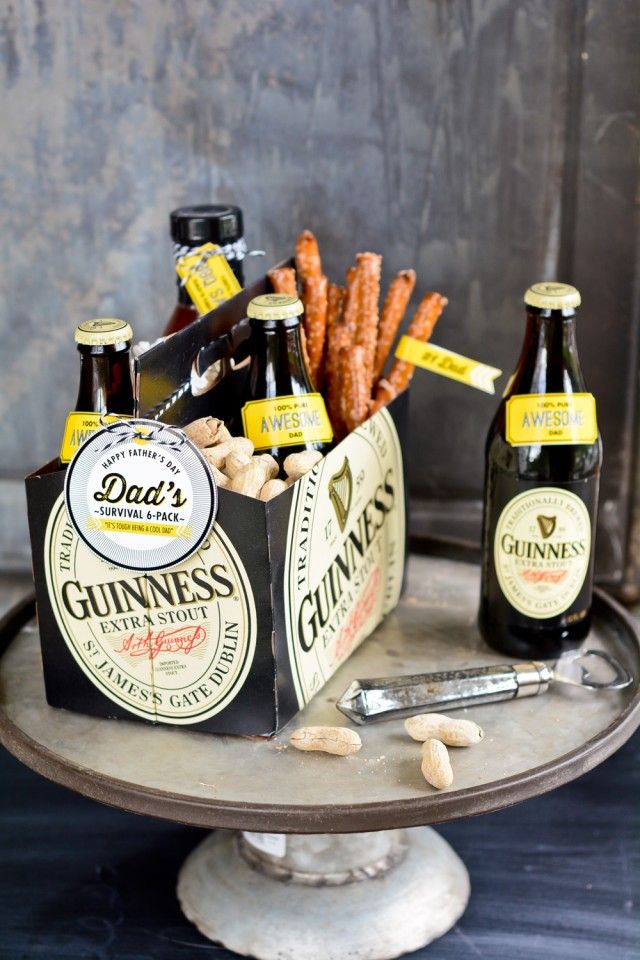 Free Father's Day Survivor Pack Printables (Creative Live)
Okay, so this DIY Father's Day gift is one for the over 21-ers. Because, you can't go wrong with a 6-pack of his favorite craft brew, especially if it's decked out with funny free printables like these from Anders Ruff. Click over for the full set of downloadable printables — including some sweet bottle cap stickers. And hey, if root beer or Diet Coke is his survivor beverage of choice? You can use those too!