My kids' playroom has a bookshelf with piles of board games taller than me. So yeah, you could say we're fairly avid tabletop gamers at our house. But, even so, we're still always on the lookout for fun new games. If they're really affordable, even better. So you can imagine how happy I was to hear that Hasbro just announced their first-ever board game subscription box service.
Subscribe, and every three months you get a crate with three new board games right to your door.
Choose from either a family game option and an adults-only option for $50 a month. That may sound spendy, but when I did the math, I realized that for the types of games you're getting, it's a great deal.
For example, the family-friendly Mask of Pharaoh game that comes in the first set includes a VR headset. Wow.
Related: The best family board games for summer travel
Just take note that if you're going for the adults game because you have teens or older kids, it really is adult. 
The first crate includes a decidedly NSFW version of the popular mouthpiece game challenge called Speak Out  (seen here at our affiliate Amazon).  The point is to try to get people to guess what you're saying with a mouthpiece in — hilarious, but rated 16+ for a reason.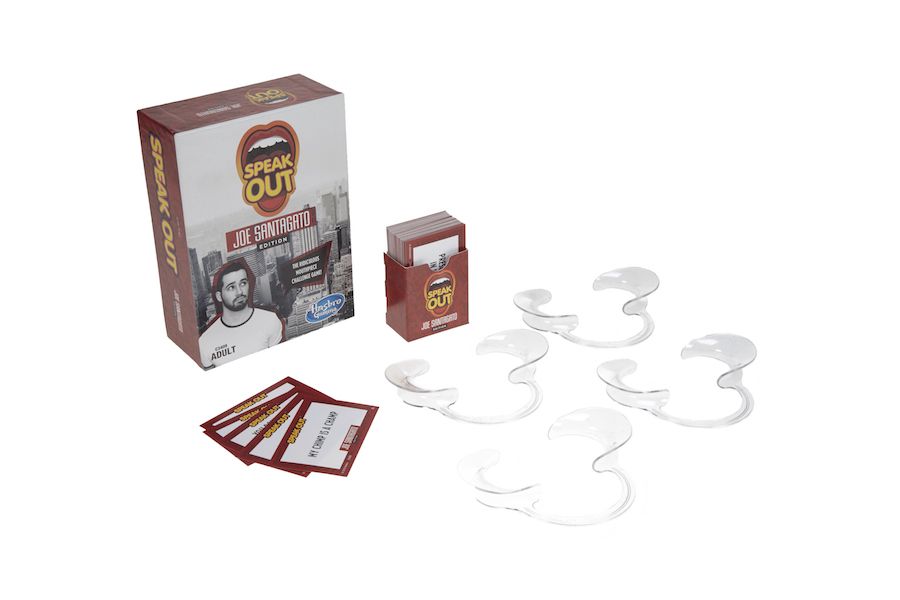 Related: Clear the table for 11 of the best board games for older kids.
(Hooray for outgrowing Candy Land!)
Now I do admit that I wish this subscription was from an indie company that offered different brands of games  in the crates, Hasbro does have a far bigger variety than you might expect, making this a very smart gift idea.
I'm thinking grandparents who could use a freshening up of the game closet for when the kids come to visit; fun options to keep things fun during summer vacation; the gift for the kids who have everything; or hey —  just families like mine with kids who are always up for a fun new option on family game night.
Unfortunately this service is no longer available, but you can find other great subscription gift ideas for kids here.