We've seen so many 4th of July crafts over the years, and admittedly, my own bag of craft tricks for the kids can use some freshening up. So I've scoured the web and tracked down some really creative (and relatively easy) 4th of July crafts for kids who have outgrown the kinds of things they did in preschool.
In fact, they probably haven't made most of these before, making them that much more exciting.
Whichever you pick, you really can't go wrong. From string art, to wind chimes to creative jewelry making, one thing I can guarantee is that each of these crafts are 100% entirely flame-free. Which is something we want, no matter how old our kids get.
Top: United States straight pin string art | Grey Luster Girl
Related: 26 last-minute ideas for making your Fourth of July fantastic.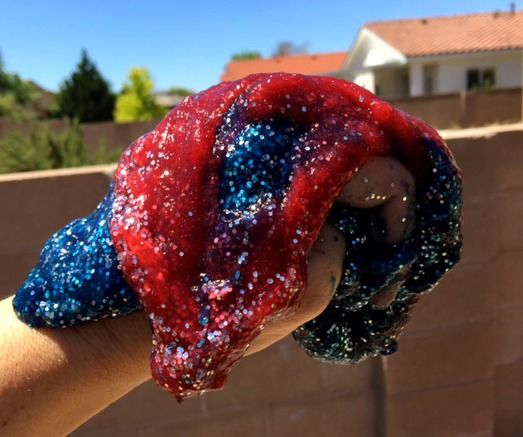 My kids and I made our own Star Spangled 4th of July slime, all without a speck of Borax or other chemicals, and we shared the original recipe so you can make your own too. It's super easy to make, not nearly as sticky as you might fear, and fun to play with too. And hey, sparkly!
Wow, so impressed with these DIY craft pearl bike license plates that any speed racer will love to hang over the back of their bike seat. Find the tutorial at Willowday and a bunch of clever pattern ideas.
You'll need a few critical supplies for this craft — most notably kids with lengthy attention spans — but this United States straight pin string art craft by Grey Luster Girl (also at top) is utterly worth the effort, whether you've got younger kids who need your help, or tweens or teens who'd love to take this on by themselves.
Related: More awesome Fourth of July printables and crafts to make the holiday sparkle.
OMG. I didn't even remember doing this safety pin craft as a kid until I saw this DIY patriotic pin over at Fun Holiday Crafts, and whoa, nostalgia! I know older kids will enjoy the crafting challenge and she offers tips to get yours to come out just as perfectly. Afterwards, kids can pin the result onto their acid-washed denim jackets. (What? Too '80s?)
If you're low on craft supplies or time, an easy hack is to spend a few bucks to download the printable July 4 paper stars that you can order from Pitoti on Etsy, and give your older kids a creative paper-folding craft to celebrate the day. Also? Low on mess! Aren't they gorgeous?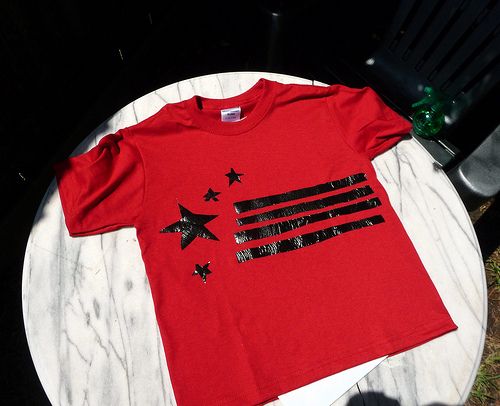 We parents usually go out of our way to keep kids' clothes free of stains, but Everyday Bests has this terrific DIY patriotic bleach T-shirt craft that makes me see purposefully placed spots can be a glorious thing. Shannon uses just a few supplies that you probably already have at home to make this tee, and the finished product is way cute.
In our post on tips for throwing a fantastic summer block party, we checked Martha Stewart to find some wonderful decorating ideas for a Fourth of July bike parade including printable pennants and spoke covers that are festive all summer. Get the kids to work personalizing their bikes, then get ready to take pictures of the final result!
Related: 30 delicious red, white, and blue recipes for your 4th of July celebrations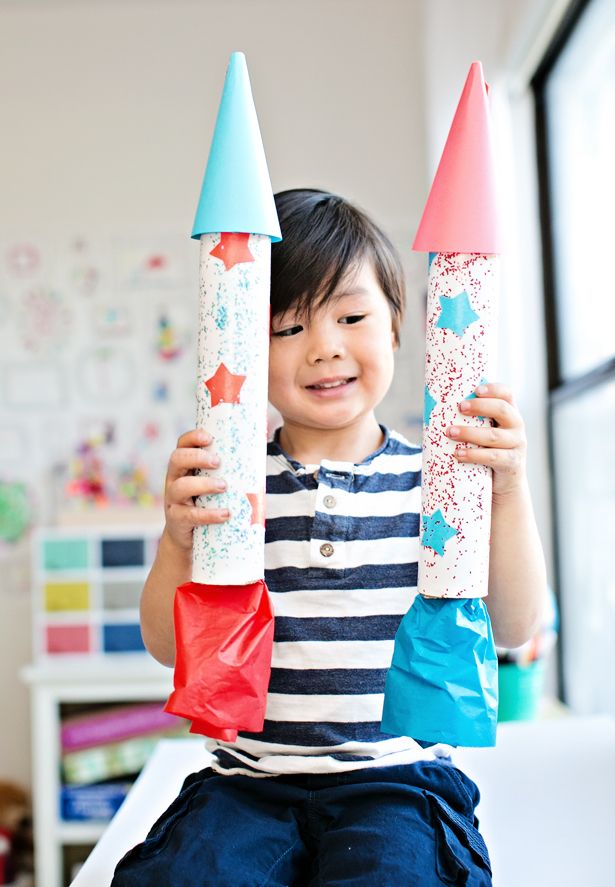 We loved these DIY cardboard rockets by Hello, Wonderful so much in our post about red, white, and blue crafts for kids last year, we've been saving up our old paper towel rolls ever since for this year. (Well, close.) The site has complete how-tos and a clever tip for getting perfectly-shaped stars.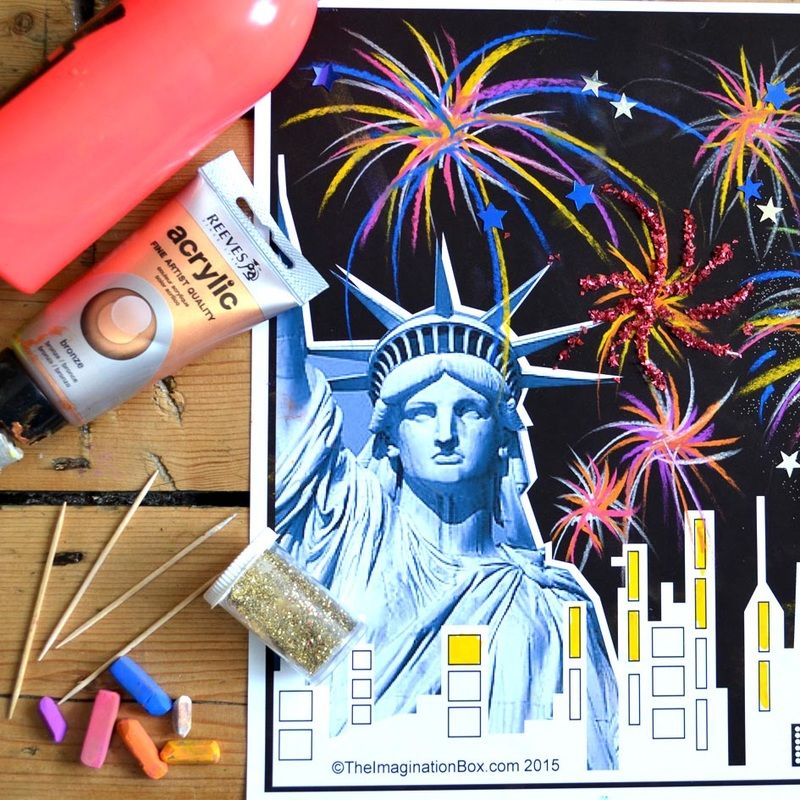 You can't go wrong with a free 4th of July printable and how fun is this one from The Imagination Box, that's great for kids who have outgrown crayons? I love how Diane made the sky black so that kids' own fireworks can really pop — whether with glitter or chalk, pastels or paint. She has some great technical tips for drawing fireworks too that kids will really love.
Kids handy with a hammer — or who have supervising adults who are — will have a blast making their own DIY July 4 tin can luminaries. About a Mom has some smart tips for this DIY, and if your kids aren't quite up to the use of tools, they can still paint, then behold as the their project glows with candlelight later that night.
Related: Tips for throwing the best summer block party
It's simple, but kids of all ages will enjoy this creative 4th of July twig ornament craft by Happy Hooligans. The results would be so cute hanging from a deck or porch, or right in your window. Plus, you gain a little free time when you send kids out to forage for the perfect twigs.
In my opinion, these kid-made bursts of paint rival a July Fourth aerial display any day. And it's a great step up from the preschool-level Q-tip version of this craft. In fact, this fireworks craft painting tutorial at Happiness Is Homemade uses an incredibly cool (and inexpensive) trick! Plus, I love that she shows you how much fun kids will have making them, which really is the point of 4th of July crafts in the first place.