This year we featured a few super cool card games that we just can't stop playing with our own families. And no, we're not talking Go Fish or Gin-Rummy! So we decided the awesome family card game trend deserves a spot on our Editor Top 10 Picks of the Year list.
Like our kids, we couldn't pick a single favorite, so here are a few that made the cut for a whole lot of screen-free fun.
See the rest of our Editor Top 10 Picks of the Year here!
Think Cards Against Humanity…but for kids. Yep, there's a whole lot of poop and fart humor, but a game your whole family will love, from the grandparents to your 7 year-olds? We're sold. And while they did come out at the end of 2016, this year this cool mom-run company has added expansion packs so you can keep the fun going and going.
Spectrix is like Rummy, but with colors. Such a fun twist on an old game, and one that kids (and adults) of all ages can play. We even featured it among our favorite gifts under $15 for kids this year — it's just that good. Definitely bookmark for when you need a last-minute birthday gift, a new playdate game, or a little something for a family you're visiting over a weekend.
Related: 8 of our favorite family board games for 6 or more players of all ages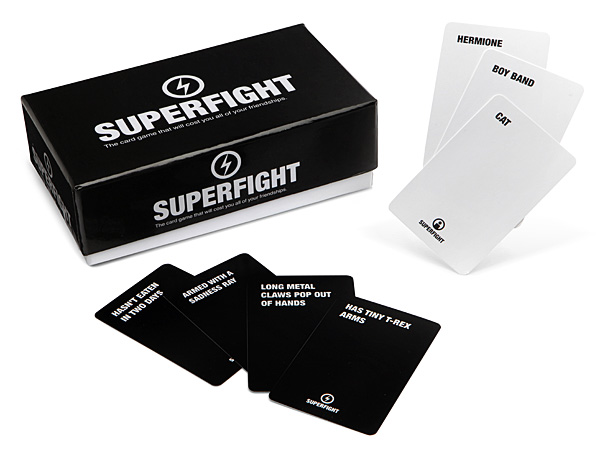 We just can't get enough of this hilarious card game that's especially perfect for people who love to argue. And that's um, all families, right?  Your cards help you put together hilarious characters equipped with bizarre powers, which you then face off against other even more hilarious characters; make your case as to why your superhero would win in a fight and the rest of the group votes. It's completely addictive!