In case the book title How to Be a Happier Parent: Raising a Family, Having a Life, and  Loving (Almost) Every Minute  sounds like something that's not for you…you'd be wrong. Because it's written by the hilarious, down-to-earth, wonderfully smart KJ Dell'Antonia, who you may know as an author, podcast host, former Spawned guest, and former lead editor of the New York Times Motherlode blog. And she is joining us this week for advice that will talk you down, not stress you out.
Or as she puts it, this is book to make you go, "oh no…I'm not meditating! I'm not eating organic food all the time!"
Which is why it's already the #1 best-seller on Amazon in the Motherhood category.
We think you are going to LOVE this episode of Spawned! Because it's not just about being a happy parent all the time, it's about being a happier parent thanks to some no-shame, no-pressure tips to help you find more happiness in your day-to-day.
It's also about recognizing that you're already totally nailing the happiness thing in lots of ways that maybe other parents aren't, so don't be so hard on yourself!
Just some of the topics we discuss:
-What are the two things that research shows parents like least about parenting
-Why you should write down your top 3 things that drive you crazy and make you unhappy
-What we think about the study that indicated people without kids are happier than adults who are parents
-How to find joy in little things (Hint: you're probably already doing it!)
-How better mornings can make for better days and weeks
-How making kids and partners do more chores makes a massive difference in happiness!
-Whether parents of toddlers, tweens or teens are happier. (Though it's not a contest!)
-Why we should talk about teens differently, according to Dr. Ken Ginsburg.
-Why parents stay up too late — even though we know we'll be sleep-deprived in the mornings.
-Why kids shouldn't be the center of your universe, and why time apart is so important
-Why you don't have to go to every single one of your kids' games or sporting events (Really!)
-Why you should do the stuff now that you imagine you'll do one day when you're retired
-Why happy moments aren't the same as perfect moments
Take a listen right here, right now
You can also listen on iTunes where you can subscribe to Spawned with Kristen + Liz so you never miss an episode. Thanks so much for joining us!
Psst…you can buy How to Be a Happier Parent by KJ Dell'Antonia from our affiliate Amazon or your local indie bookshop. Also check out her podcast #AmWriting with Jess and KJ (co-hosted by another favorite Spawned guest, author, Jessica Lahey) or visit her at kjdellantonia.com
RELATED: See our live Facebook Book Club video about How to be a Happier Parent here!
About our Sponsor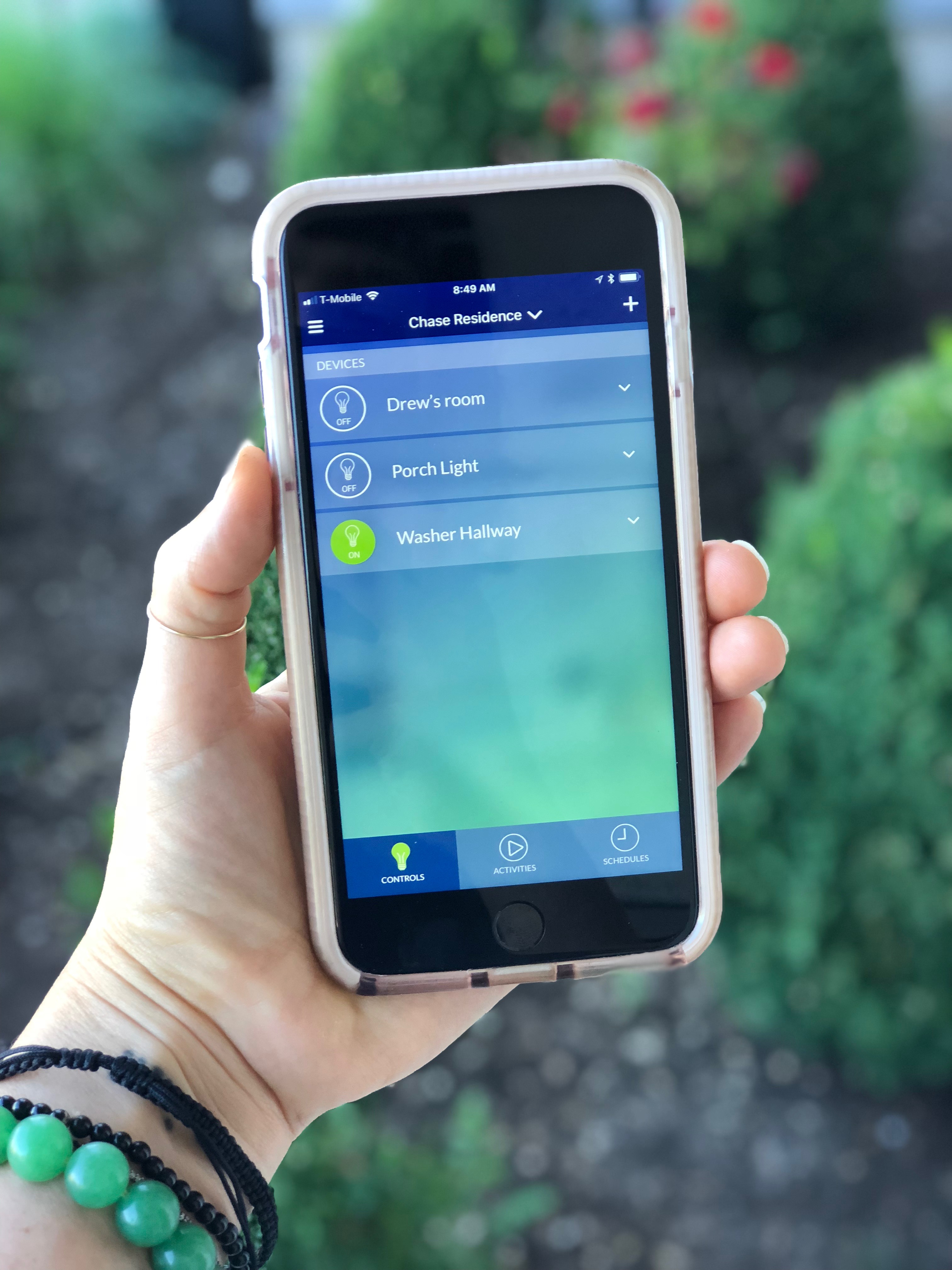 A simple way to save some sanity and some cash? The extensive line of Leviton Decora Smart Devices, including smart plugs and dimmers, can make your home smarter and safer — and  more affordable! — every single day.
Set a schedule for your home lights and appliances from anywhere at all using their free app. You can even dim or adjust the fade of your lighting.
These smart devices work with Amazon Alexa, Google Assistant, Nest, and IFTTT. How cool to just say "Alexa, turn off the lights!" and be done with it.
For traveling families, the collection of Leviton Decora Smart Plug-ins allows you to plug in and control any gadget right from your smartphone or tablet. Simply download the My Leviton app on your phone, then plug the gadget into the smart plug-in. From there, you'll have the ability to switch it on or off with a simple tap, whether you're at work or out of town completely. By using the Leviton Decora Smart Plug-ins, you'll realize you're saving energy — and money — when your next electricity bill comes around.
Our Cool Picks of the Week
KJ: Chatbooks is a lazy (or busy!) parent's dream, automatically creating and shipping you photo albums from the pics on your Facebook or Instagram feed — or even just the photos right from your own Instagram favorites.
Liz: Glow-in-the dark DNA TOMS shoes which are cool for kids or, as Kristen reminds us, science teachers!
Kristen: Inner Eco Coconut Water Probiotic Drinks. She likes the unsweetened version, though there are flavors too. Just don't drink the whole bottle.
Top image:Anna Kolosyuk via Unsplash