Yep, it's that time we fill our site with the best free printable Valentines for the classroom, to help save you all time, money, and the conundrum of shopping for 26 store-bought Valentines when they call come in packs of 24. If you're looking for your kids to do a little more than just cut and sign, then here are some fun color-your-own valentines.
What I think they're perfect for though, are Valentine's parties — whether in the classroom or at home. Because as you may know, we love any party craft that doubles as a take-home party favor, and coloring sheets and color-your-own Valentines cards fit the bill perfectly.
Related: 18 non-lovey-dovey printable Valentine's Day classroom cards for boys (and girls!)
For years, we've also loved the shop Olliegraphic, which makes fabulous personalized dinnerware, placemats, ornaments and gifts for kids. We tracked down this free printable color-your-own cupcake Valentine (PDF) from them that's pretty great too, via Oh My! Handmade. Even if kids just color all the cherries on top, it's pretty cute, and I like the appropriately platonic message.
Our friends at cool, mom-run t-shirt shop Free to Be Kids created these.free printable color-your-own Valentines (also above) with a fun message about (platonic) love as a superpower, and I really like that.  A few years back they offered these as a series of printable treat bag toppers and it's nice seeing them as simple cards — as part of a collection of 5 really cute printable designs, all with different messages of friendship.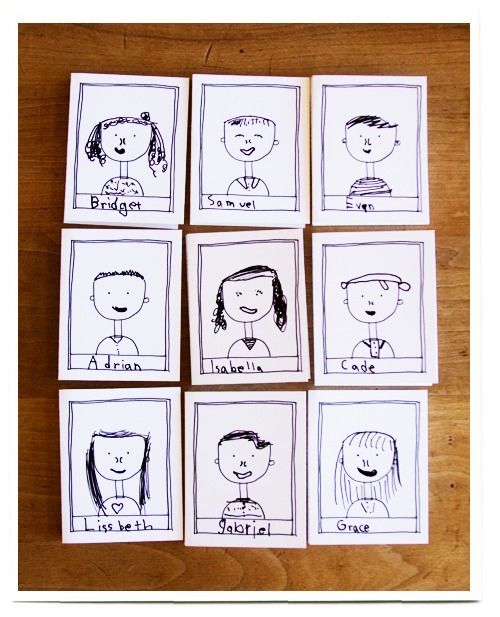 Quite a few of us have used the template for these free printable color-your-own Valentines featuring custom portrait frames, available at the site Inchmark. Whether your kids are master manga artists or great with stick figures, it's a great idea — if you don't leave them all until the night before.
Related: 14 non-candy Valentine ideas for kids with printables: Perfect for classroom parties or sugar-free celebrations
App developers Storbybots (I once showcased them as a favorite educational app for kids on The TODAY Show)  have a surprisingly big selection of free printables and activity pages of all kinds on their site. There are actually 6 different Valentines cards sheets with 4 designs each, and my favorite are these printable, color-your-own STEM-themed Valentines cards, featuring some of the characters kids may recognize from the app. And I like that you to know the app to think these little guys are cute.
There are also some charming coloring pages in general, and if you're good with PicMonkey or similar, you could easily lay four of them down on a single page and use them as your printable Valentines, too.
Another brand that offers fun, free color-your-own Valentine's card templates to us all as a courtesy is Frecklebox, and while their collection has grown since we first showcased this cute, free printable color-your-own Valentine's Day card we still love this one. It's perfect for pre-writers — or kids who just really hate writing their name 25 times.
I think though the color your own Valentine I like most of all offers the perfect message for modern times: The love yourself color-your-own Valentines printable cards (PDF) also available as a free download from Free to Be Kids. Oh — and they sell this design on a series of Valentine's t-shirts and baby onesies, too. Just don't let the kids color theirs in; they already did a really nice job of that for you.