Though I've heard a lot of people joke that they'll be shipping themselves over the Canadian border if this year's presidential election doesn't go the way they hope, I know that for the vast majority of us, there's no place like home. Especially the home we've created for our kids; you know, the one that promotes the best qualities our country was built upon like freedom, acceptance, and diversity.
So if you too want your kids and others to remember why we think America is already great, thankyouverymuch, here's a wonderfully patriotic T-shirt from Seattle's Free to be Kids. Their ethically produced America the Wonderful T-shirt in sizes and styles for everyone in your family uses uplifting words — like generosity, compassion, community — to create an American flag design that feels inclusive and hopeful, not divisive or partisan. And the stars? Well, they spell out Love, perhaps the most important quality of all.
Related: The new TOMS shoes let you dip a toe into the political process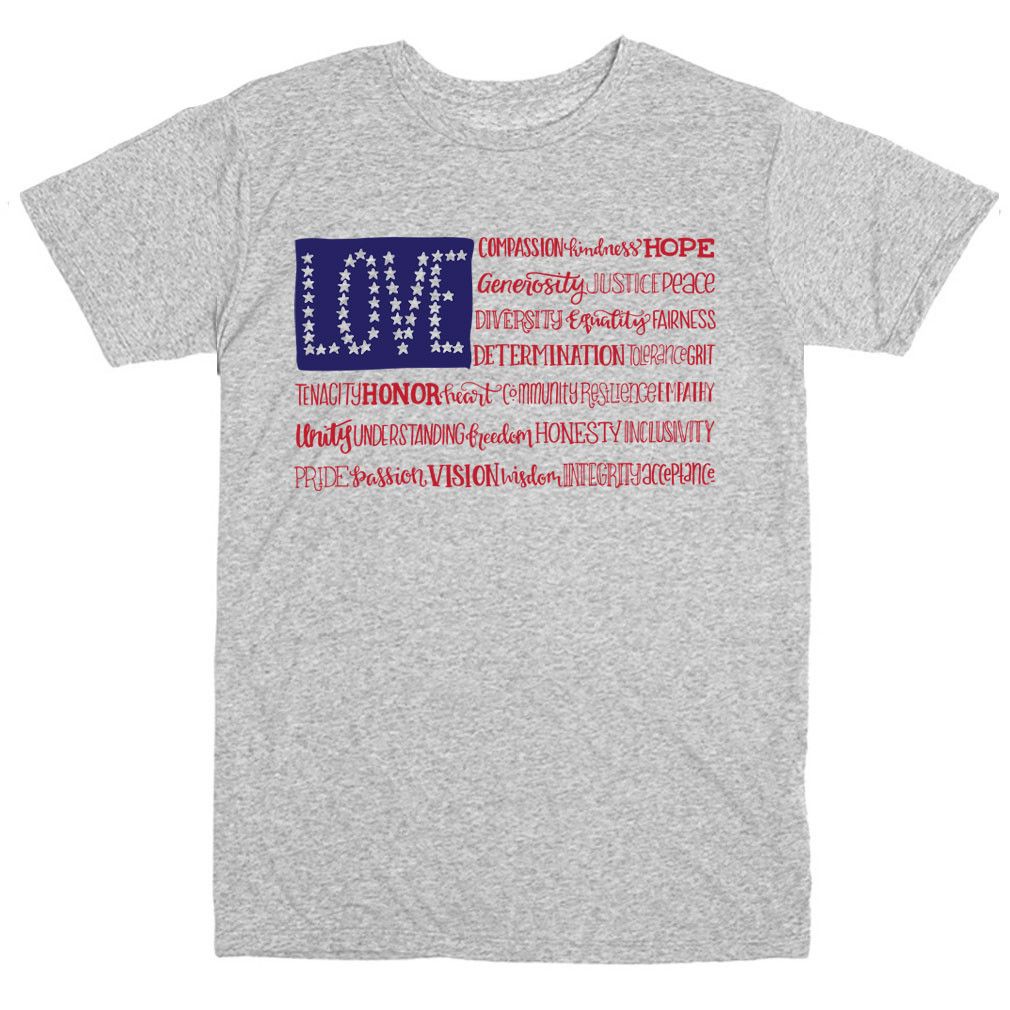 What a great way to celebrate Flag Day, and to wear again on the Fourth of July, Election Day, or, really, any day of the year. Because if there's one thing we will need over the next few months, it's a lot more positivity and a gentle reminder of why America is already pretty darn wonderful.
Order one of four styles of Free to Be Kids' America the Wonderful rompers and tees for babies, kids, and adults.