As we move on from the worst president of all time, some wonderful organizations are coming together to help us collectively process, plan, and heal.
You can find the full schedule of official Biden-Harris inaugural events here, but there's more inaugural activities you can do with your kids, and I've put some favorites together below. Choose the ones that feel right for you.
Related: Alternate ways to celebrate America: Make a craft, read a book, contact your rep, donate to a cause
Before the Inauguration: What you can do with your kids

Magazine mosaic flag craft tutorial: Crafts by Amanda
– Learn more about inaugurations with this kit put together by The National Children's Book and Literacy Alliance. They've created a helpful site at OurWhitehouse.org.
– Read the Inaugural Oath with your family, and discuss what it means. What are a president's responsibilities? Where have presidents succeeded or failed in upholding the oath? This page also offers some good links regarding the history of presidential inaugurations if you want to dig deeper.
– Get crafty! Kids love celebrating all kinds events, and these easy but fun American flag crafts can get kids in the spirit.
– Watch this short lighting of the Field of Flags video, from onthe Washington DC Mall last night. 200,000 flags representing every US state and territory were lit in a 60 minute pillar of light display to represent those who can't be at the inauguration. (Even though we know the number would have been a lot higher.) You can also watch the longer CSPAN video of the lighting of the Field of Flags. There's no audio, so consider streaming to your SmartTV and putting on music.
This is MY America – one that holds a virtual #indoguration to celebrate the White House's first shelter dog. Thank you @delawarehumane for hosting such a wonderful event! We loved celebrating @MajorBiden and his big accomplishment. #Inauguration2021 #MajorBiden pic.twitter.com/7y0rVA66qu

— Susan K (@hoosusannah) January 17, 2021
– Check out the #indoguration hashtag on Twitter. People are very excited to have dogs back in the White House — let alone the first shelter dog! You can also follow @TheFirstDogs which is not an official account, but a "collection of presidential dog lovers" and it's a lot of fun.
– Tonight (Tuesday) at 5:30 PM watch the National Covid-19 Memorial Service I think it's a needed moment where we can collectively mourn and honor this massive loss in a way that the previous administration hasn't offered us. In addition to the ceremony at the Reflecting pool, buildings will illuminate and church bells will ring across the US.
If your child has lost a family member or friend to Covid, it may provide an opportunity for your child to feel the collective love and support of a nation, and remind them that they are not alone.
On Inauguration Day: What you can do with your kids
Photo by Tim Mossholder on Unsplash
Morning
– Read this article with your family, about what Kamala Harris's inauguration means to a diverse group of women in their own words. Then ask your children what it means to them.
– Before the Inauguration, from 10AM to 12:30PM, you can watch the first ever "Our White House: An Inaugural Celebration for Young Americans" made just for kids. Hosted by Keke Palmer and featuring Dr. Jill Biden, the line-up looks terrific, and really engaging for kids. (Like a whole segment on presidential pets!) Find it at BidenInaugural.org/youth
– If you have daughters, see if they want to wear pearls on Inauguration Day and join in with millions of other women.
– Watch the inauguration live at noon, of course! A lot of schools are letting out for the afternoon, or offering asynchronous teaching to allow kids to watch.
Find it through the official website on Weds, July 20 — and of course on every major network as well as Amazon Prime. In addition to the swearing in, Lady Gaga will sing the National Anthem; an original poem will be read by 22-year-old Amanda Gorman, the first US Youth Poet Laureate; JLo will perform.
(It will not be "boring" if your kids are hesitant.)
And of course, we get to witness the first woman, the first Black American, and the first South-Asian American to be sworn in as Vice President of the United States.
Afternoon
Howard University's Showtime Marching Band
– At 3:15 PM, the official journey of the new President and Vice President to the White House kicks off a virtual "Parade Across America" featuring performances from all 56 US states and territories. I imagine it will be something like the virtual Democratic National Convention — both moving, entertaining, and celebratory.
The escort to the White House itself will include the drumlines, marching bands, flag squads and dancers from their alma maters, The University of Delaware and Howard University, which a lot of kids are especially excited to watch. (You can also talk about the importance of having the first HBCU graduate in the White House after 200+ years.)
Evening
–  Traditional inaugural balls will be replaced with events dedicated to important American communities. There's an AAPI "Breaking Barriers" celebration at 7PM; at 8PM, a "We Are One" celebration to honor the Black community; at 9:30PM a Latino "Inheritance, Resilience and Promise" celebration.  Find the schedule here and see the line-ups for each They look incredible!
– Also instead of the traditional balls, you can watch the "Celebrating America" prime time Inauguration celebration at 8:30PM Wednesday, hosted by Tom Hanks, with appearances including Bruce Springsteen, Demi Lovato, Justin Timberland, The Foo Fighters, John Legend, John Bon Jovi, Lin-Manuel Miranda and more. It's sure to be fantastic! You can find it live on every major network, or watch streaming on…every major social channel and streaming network.
After the Inauguration: What you can do with your kids
– If you have older kids, check out The People's Inauguration, January 21 at 12 noon, hosted by hosted by Valarie Kaur and Baratunde Thurston. According to the site, this "kicks off 10 days of virtual conversations, artistic expressions, music performances, teach-ins, vigils and around-the-table family ceremonies. Some events will focus on grief and healing; others on justice and reckoning, others on joy and rising. All of them will have one thing in common: the expression of a people's oath that recommits us to our core values and to one another."
– If your kids are younger, they offer a specific template for families to create their own People's Inauguration (link to google drive doc). It offers instructions, a discussion guide including a Kahlil Gibran poem, and ideas for reflection afterward. There are also lesson plans for teacher or parents of kids of all ages, early childhood through college.
– Download this free printable Reflection Card (above) designed by artist Sophia Kahn. It allows your child to make their own promise to the country, whatever that may be, then you can hang it somewhere meaningful or share it on your social feed. What a brilliant way to introduce civic responsibility at any age.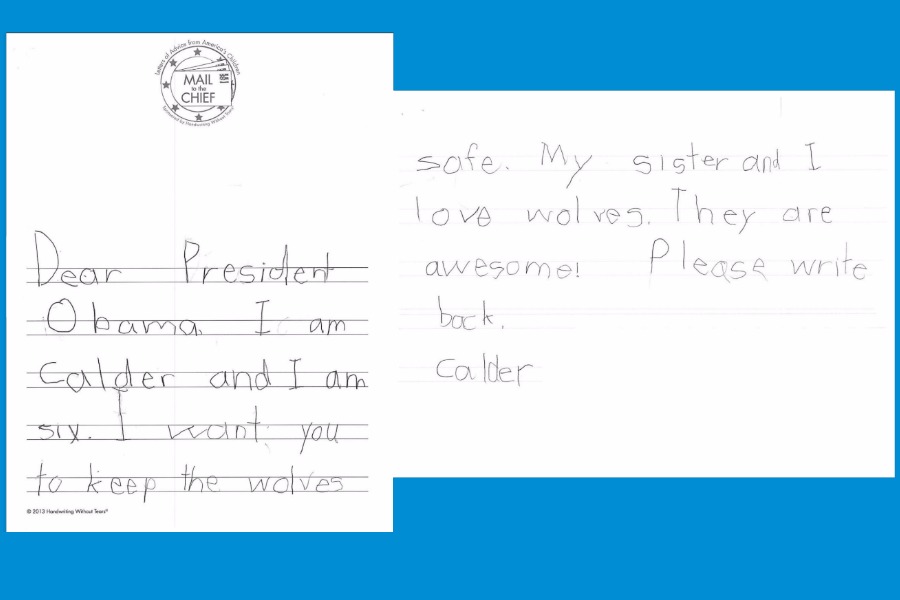 – Allow your kids to write letters to the President and Vice President and share their feelings, concerns, and questions. Anything at all! (Love this one sent to President Obama years ago.) It's a favorite American tradition, and this post has all the info you need to do it.