It's hard to believe it, but winter's going to be here soon, and forecasters are saying this is going to be a cold one. I, for one, not going to let the idea of a long, snowy winter get me down, especially when this year's winter jackets for kids are so fun, bright, and colorful. I know, I know– it's no fun trying to get kids bundled up and out the door on a freezing cold morning, but a really cool coat helps.  Especially if it's one they don't mind putting on themselves.
Hopefully these colorful jackets for kids will get you through the coldest months.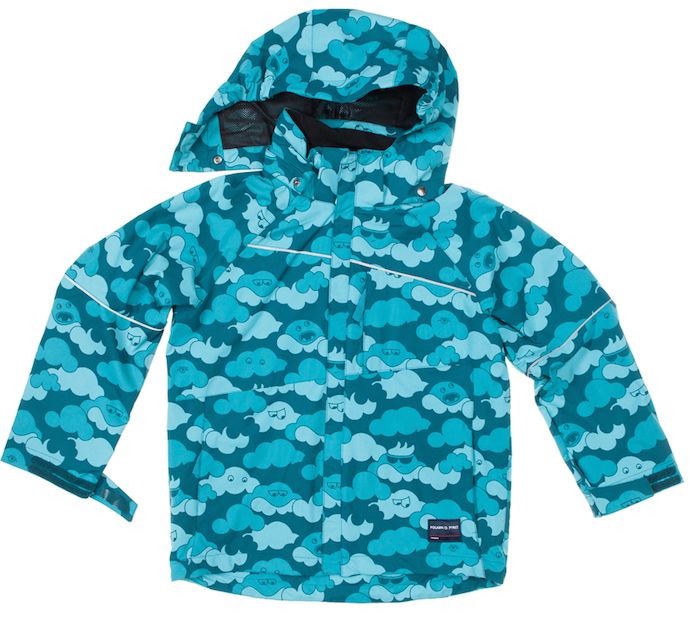 The quirky You Name It shell jacket for kids is one of the most versatile around, and doesn't that fun print remind you of Hayao Miyazaki's iconic animation? The outer shell is a raincoat gone high-tech; it's wind- and waterproof, but the fabric breathes, so your child won't get that sweaty, sticky feeling when the sun comes out. When the real winter cold arrives, snap in the Versatile Puff jacket as a liner. This one's an investment, though, so I'd recommend buying it a little big and getting  more than one season out of it. And good news! Cool Mom Picks readers get 50% off the liner when they buy the shell with this code through the end of September. Just add the code SNAPINPOP at checkout. 
The bright checks on Boden's Checked Ski Jacket for kids will stand out on the slopes, or the sidewalks on the way to school. The big fur lining will certainly keep your kids warm in the wind and snow, but if they don't like it they can remove the lining or the entire hood. This jacket will be super-warm for extra cold months. If your family are big skiers, your kids will get a lot of use out of the ski pass pocket on the sleeve. If you're not, I'm sure they'll find something to use it for.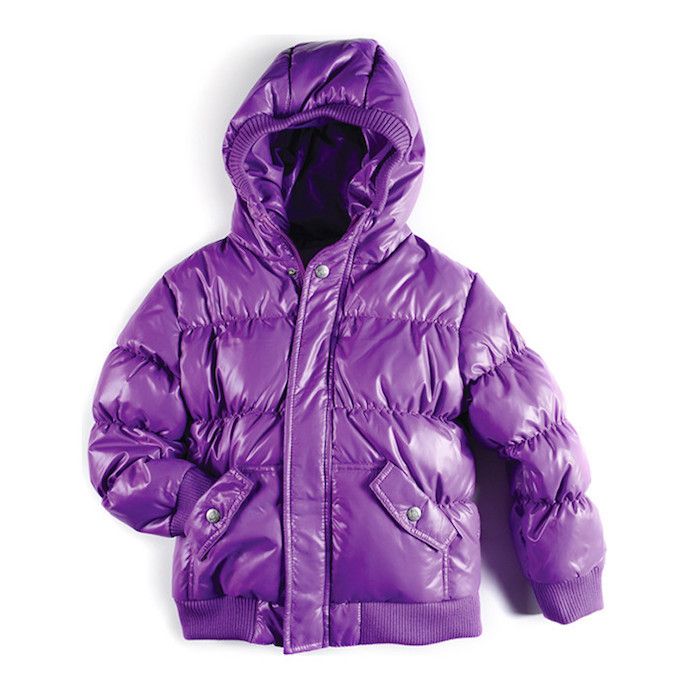 Appaman outerwear is  always a favorite of ours for its durable design and the skater chic styling. Currently we're a bit obsessed with their fun, shiny puffy coats which come in neutrals like black and metallics, but it's super fun in a bold violet like Passion Pit. Super fun choice for girls who want a more urban flair, and boy are they warm.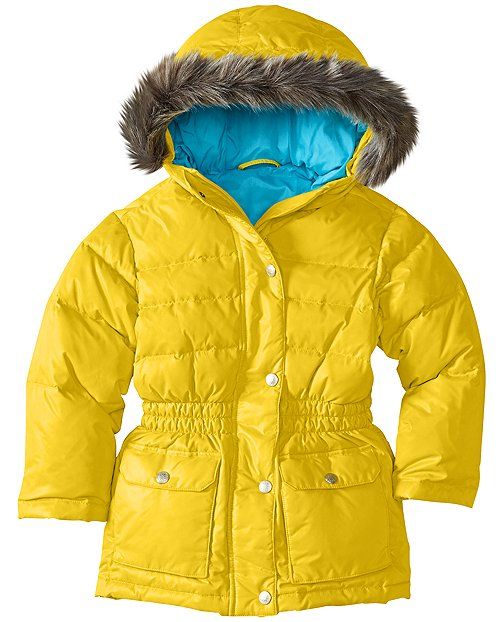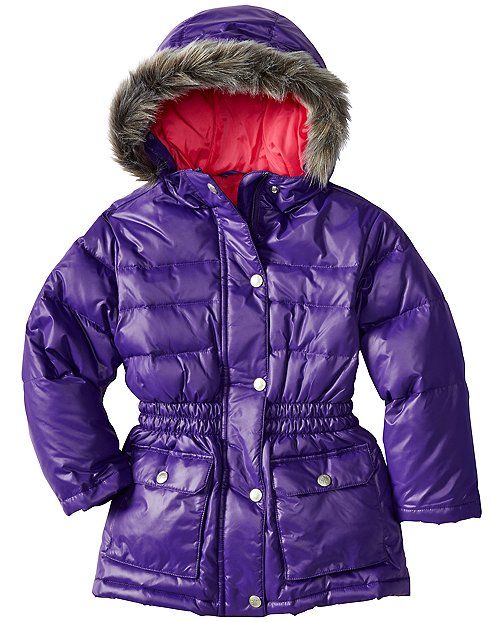 The Swedes also know how to do bright and bold, and the colorful Kids' Down Puffer Jackets from Hannah Andersson are one of my favorites for this season. The waist cinches in, keeping your kids warm and snug. And the ribbed storm cuffs add an extra layer of warmth at their wrists.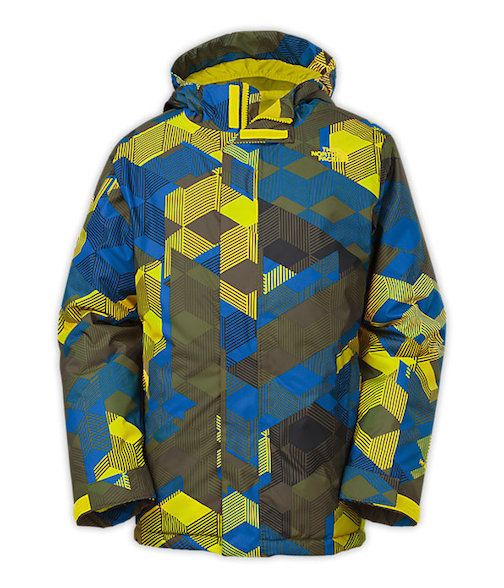 The geometric Insulated Grayson Jacket by outstanding outerwear company The North Face has just the right amount of neon yellow to keep both me and my son happy, while the modern mix of colors on the Insulated Kizamm Jacket is great for tween girls with a bold sense of style. These are high-functioning coats that will work for kids in the coldest climates, with some impressive features we haven't seen in other coats, like glove and key clips, a goggles cloth,  and a cell phone pocket–if that doesn't terrify you.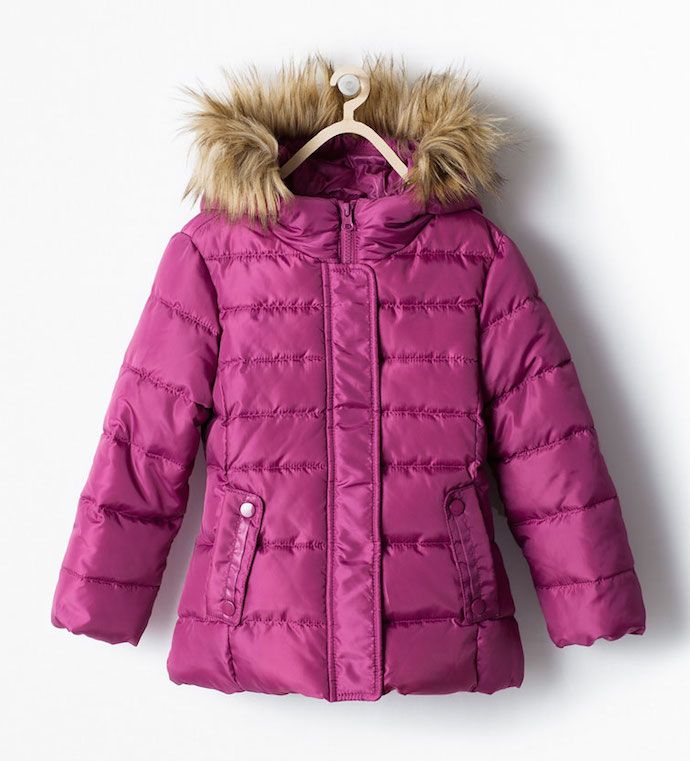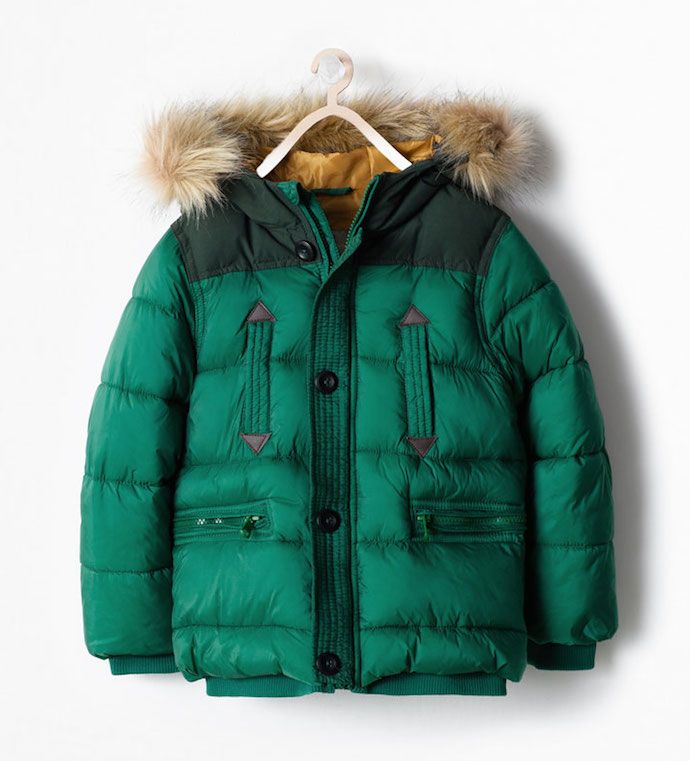 Zara has some beautiful jewel-toned jackets this winter. I'm loving the colorful fleece-lined padded jacket for my daughter. It brings up the sophistication level for a puffer coat, but the colors are still so bright and fun. I think the big, fluffy faux fur-lined hood is fantastic, but it's nice to know if she doesn't like it she can detach it. In the boys category (though also cool for girls), I love their colorblock emerald green padded jacket, again with the detachable fur hood. The gold lining is such a nice touch, as well as those snug-fitting sleeves and waist to keep kids warm.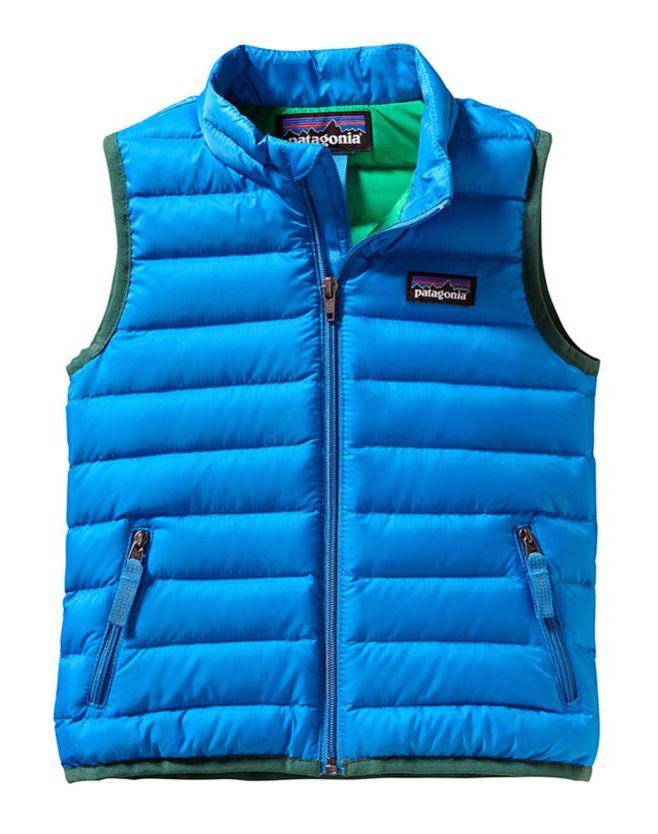 The Andes Blue Baby Down kids' puffer vest from Patagonia is so useful for fall before the weather gets really cold. And the cobalt blue is a great unisex color any season.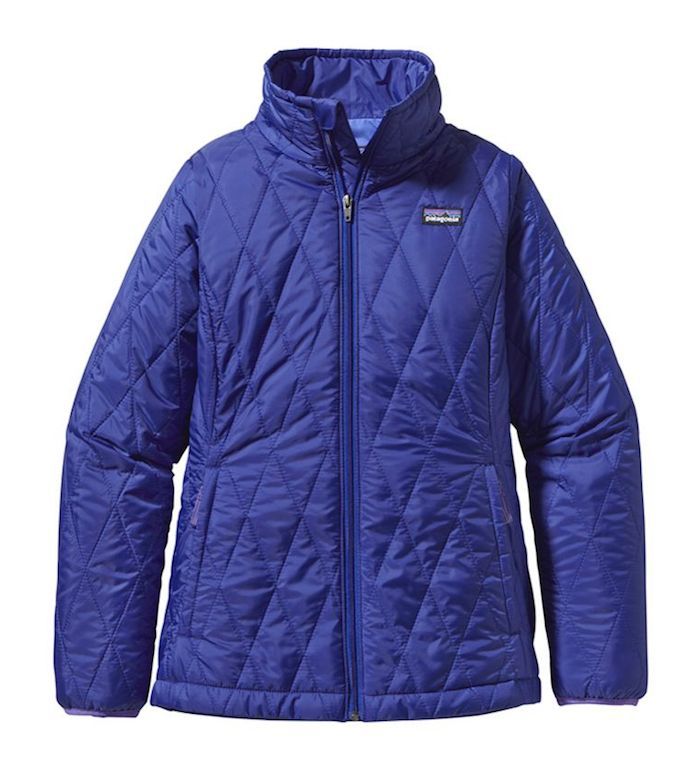 One of our very favorite sophisticated colors for girls this year is cobalt blue, and Patagonia's Nano Puff Jacket serves it up beautifully. And isn't that diamond quilting nice? It's a welcome twist on the ubiquitous horizontal stitching you always see on puffer jackets. The filling on this jacket is synthetic, rather than actual down feathers, which makes it another smart option for kids with allergies or in less-than-frigid climates.
If you've got little ones, allover print jackets like the colorful kids' robot jacket from Strawberry Kids are designed especially for preschoolers, with fun bold prints that let your kids wear their passions on their sleeves. The bright outside layer is water resistant, while the grey fleece lining inside will keep kids cozy and warm. Love the robots, but check out their zoo, doll, and bird patterns too. So fun.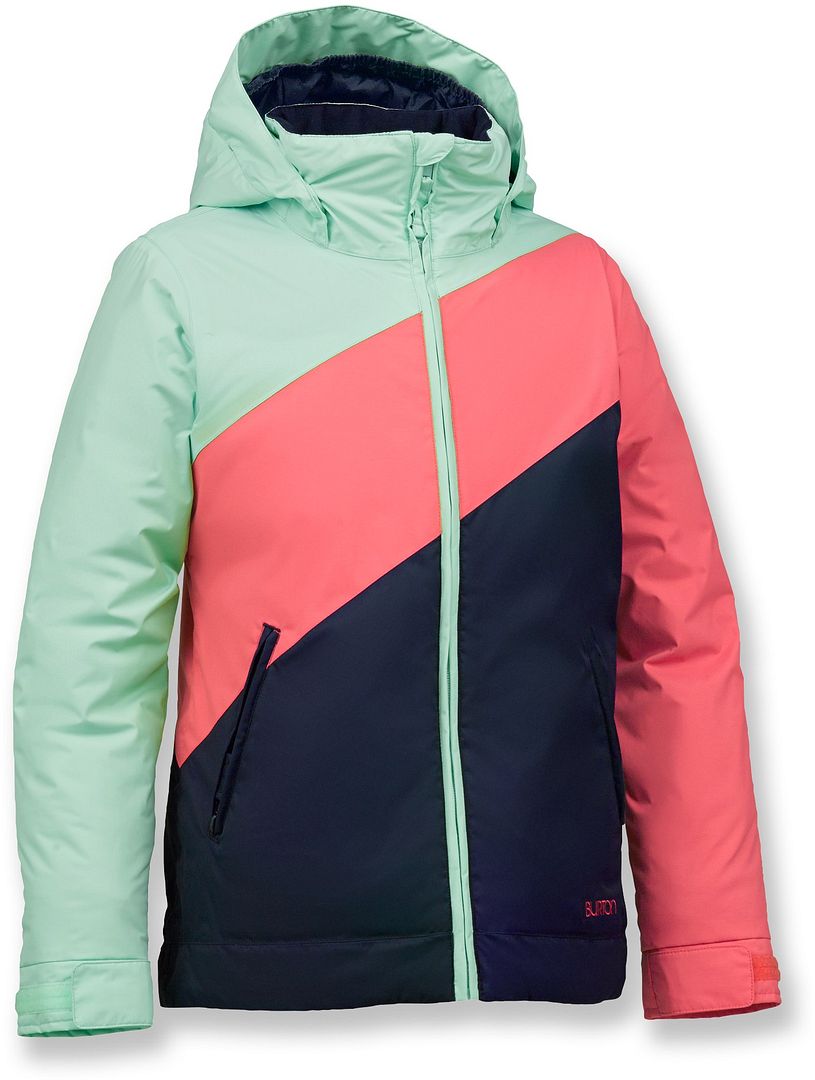 The diagonal color blocking on the Burton Hart Insulated Jacket is so fresh and modern, with lots of different color combos, but it's way more than just a good-looking winter jacket. The ultra thin insulation keeps kids warm without turning them into Ralphie's little brother from A Christmas Story. And at $129, I appreciate the whole Room-to-Grow system which allows sleeves to extend so the coat lasts more than just one season. If you're planning on skiing, sledding, or playing in the snow a lot this year, go ahead and invest in the matching pants as well.
Want more great jackets for kids this winter? Visit our archives. We have lots.