Trending right now. As in, this second.
You are listening to our podcast, right?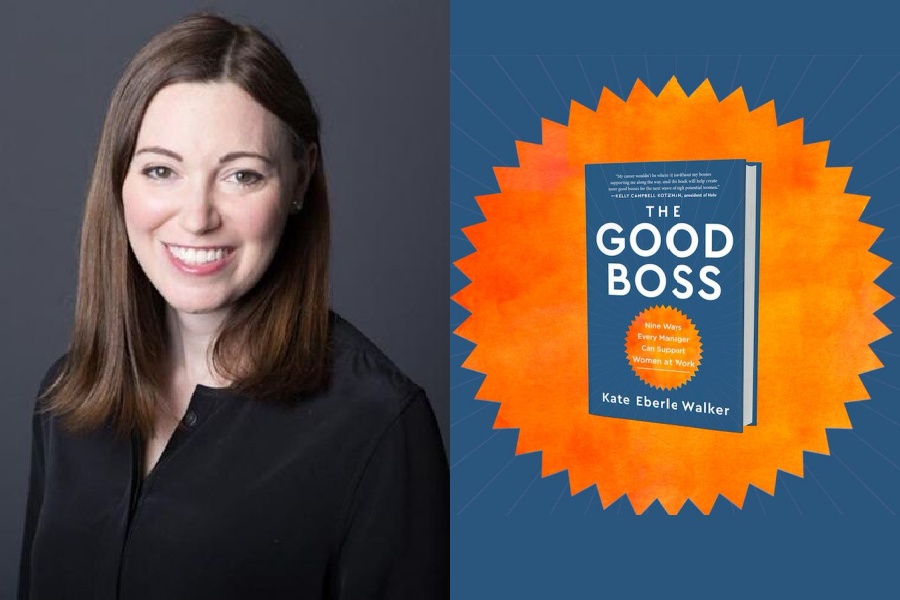 What is the "Janet Jackson rule" exactly? Let's just say it could really help you succeed in your career (and has nothing to do with wardrobe malfunctions that were entirely the fault of a guy but that's another story). If you're a working woman -- or a man, frankly...
We've talked a lot about self care these days, and our need for our community and village (hello, We Time project), but... we haven't actually put the concepts together, even though they are most certainly intertwined. That's where our guest, Rachel Miller, comes in....
Last week, I stumbled into a wonderful idea thanks to a conversation with a friend about how tough these days re lately: Start the morning by naming "one good thing" you are going to do that day. Whatever that means to you. It inspired the most diverse, inspired array...
So much coolness. Where to start…
It's not too late to make this Halloween awesome, even if you're doing everything last-minute. And that includes last-minute costumes. Liz recently some incredible ideas for alternate ways to celebrate Halloween besides trick or treating this year, and we even came up...
As a movie buff, I tend to be skeptical of reboots. Especially reboots of movies like Roald Dahl's The Witches which became an instant Halloween classic in the 90s. But the 2020 version, now on HBO Max, is more of a reimagining than a reboot. And a needed one, at...
I've myself spending a lot of time lately searching for terms like the best mascara for short lashes, the best mascara for thin lashes, the best mascara for volume...you get the deal. Partly it has to do with hitting the other side of 40 (and beyond). Partly it has to...
For some of us fans, the Tim Burton cult favorite The Nightmare Before Christmas is not just a movie you watch around Halloween. And then some of those people grow up to become moms. And when they do, now at last they will have access to the very diaper bag they never...
The truth is, I don't need an excuse to play scary board games for Halloween with my. kids. We're full-fledged board game geeks at my house, and all games are an option for us, any time at all. But with so many families looking for safe trick-or-treat...
I'm throwing everything into a Mandalorian watch party when season two launches on October 30th (whoo!). because to 2020, we haven't had many reasons to celebrate. Of course, I'm using the word "party" loosely here -- I'll be streaming the show with my immediate...
It's official: I'm writing about safe trick-or-treat alternatives after weeks of putting it off. The CDC has even officially recommended against trick-or-treating during COVID-19, at least in the traditional way, and oof. I need some safe  trick-or-treat alternatives...
Not every kid comes out of the womb loving reading. (Or, even comes out of preschool loving reading.) No matter how much you read to your kids or encourage reading, sometimes it just doesn't click right away. And that's okay! After years of writing about this -- let...
With winter around the corner, I know so many of us are in full prep mode. Or at least as close to full prep mode as we can be while also managing work, online school, and preventing a household COVID outbreak. Oof. So I've tried to take some of the leg work out of...
It's encouraging to see how many parents have asked us for voting activities for elementary students or any kids too young to vote this year.  With the election just a few weeks away, our kids have surely heard us talking about different candidates, issues, and ballot...
Raising money for UNICEF at Halloween has become a tradition for many of our readers and their kids, and it's a cause we've supported since the very beginning of our site. That's a long time! So we're thrilled to announce that this year, even with all lots of...
Are you a parent or caregiver who plans to vote in person on Election Day? We have good news! Care.com and the Armed Services YMCA are teaming up to bring free childcare for parents who need to get to the polls on November 3rd. So brilliant. And considering all that...
Parents have always played a huge part in kids' reading skills, but that's never been more true than it is now. It's not just our toddlers and preschoolers either. Yay, virtual school. (/scarcasm) So we were so happy to chat with ah absolutely fascinating guest, Dr....
Just can't quit Amazon? Especially on Prime Day? We get it. Here are some of the best Prime Day deals, as in not the stuff that looks like it was salvaged from your Great Grandma's tag sale. (Not like we wouldn't still look though.) And not the stuff that's 1% off...
One of the proudest badges of participation in our democracy that we can wear is the little I Voted sticker after we walk away from the polls on Election Day.  But this year, so many more of us are casting absentee ballots, voting by mail (which is safe!) or dropping...
Stronger than an off-the-record anonymous White House source. More powerful than a mask worn under your nose. Able to get more Americans believing in science in a single press conference. It's epidemiologist Dr.Anthony S Fauci! And soon, he'll be available as your...
We've had quite a few readers ask for some trick-or-treat-signs for candy this Halloween, at a time that we may want to hand out candy but uh, maybe in a no-contact way. And hey, we found some great ones, most of them affordable printables. The good news: Halloween is...
Last week, I stumbled into a wonderful idea thanks to a conversation with a friend about how tough these days re lately: Start the morning by naming "one good thing" you are going to do that day. Whatever that means to you. It inspired the most diverse, inspired array...
Hi. Get your flu shots. Get your flu shots. Get your flu shots. Need some reasons to get your flu shots besides me telling you? Here you go. 1. A flu shot keeps you healthy. Flu vaccines are proven to reduce the risk of flu illness, hospitalization and death, and...
This is a sponsored message from Panasonic With our families home a lot more these days, home security has become a lot more important. But have you thought about the security of your security camera? (Yes, really.) Now, for the first time, you can find a...
I know that this year, a lot of teens, including my own 17 year old, are even more motivated to get out and do something to impact November's election. But for socially conscious teens under 18, it can be frustrating that they can't make a difference at the the ballot...