Trending right now. As in, this second.
You are listening to our podcast, right?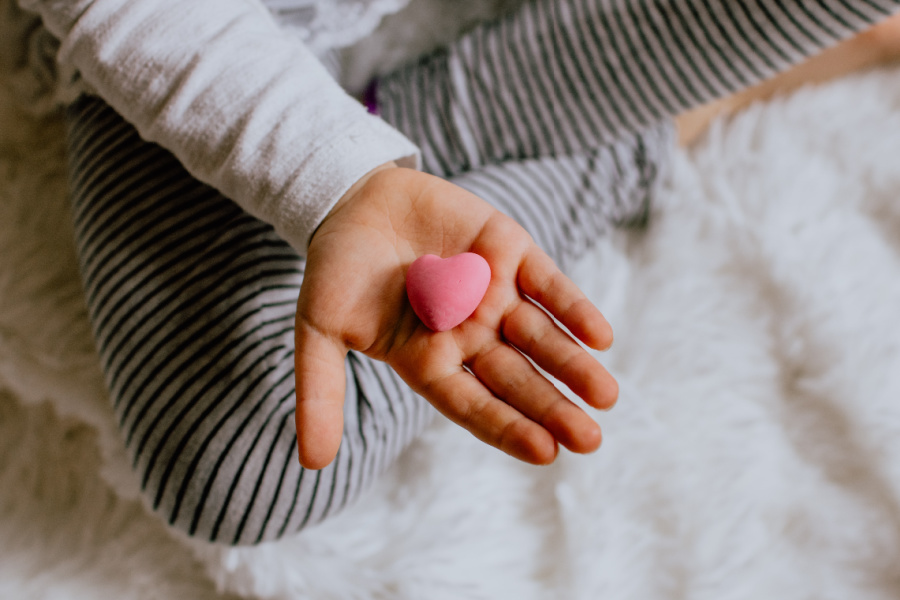 As we head into the holiday season, which can be filled with the abundance of food, gifts, and celebrations, we know that a lot of us struggle with all the excess. It's valuable for us to slow down as parents, and consider ways to help develop and express more...
While some of us (including Kristen and myself) are rejoicing about the approval of the Covid-19 vaccine for kids 5-11, we know that a lot of parents still have questions. As you should! This is our kids we're talking about, and as parents, we research everything --...
We often ask ourselves what it takes to raise strong, wonderful kids who are kind, empathic (aka not assholes), which is why we were so excited to chat with Melinda Wenner Moyer, author of the new book How to Raise Kids Who Aren't Assholes. She's a science journalist...
So much coolness. Where to start…
When Kristen wrote a viral post last week about wearing crop tops over 40, in response to a conversation with her daughter, the comments from our readers were so inspiring, we knew we wanted to discuss body positivity further on Spawned. Interestingly, we each have...
We've heard the buzz about having a Hot Girl Summer, and we're totally on board for living your best life this summer (and well, all the time). But as moms, we can't just toss a bathing suit on, pack a cooler, and head to the beach on our very own. Because there are...
Several months ago I stumbled on the work of the non-profit group Bloom Family Designs on a friend and fellow adoptive-mom's Instagram feed. This organization creates beautifully designed rooms for adopted and foster kids — at absolutely no cost to the families. In...
Those ads for Ruggable have been popping up in my Facebook and Instagram feeds for ages, but it wasn't until their Star Wars line of rugs debuted that I finally gave in and bought one. In my defense, the designs are super cool! And subtle enough that our house doesn't...
I've been recommending Aloisia Beauty's Korean-inspired clean beauty products since they first launched. (Like, here for example!) The brand was co-created by a longtime colleague and to be honest, I've been so impressed by every product I've tried so far.Then, a...
While some of our daughters are rocking the teeny bikini this summer, others are more interested in athletic two-piece swimsuits that let them be as active in the pool or on the beach as they'd like. It turns out it's a little harder to find stylish but hard-working...
When I send care packages to my boys at summer camp, I generally include snacks and silly toys for them to goof around with. And in Liz's recent post packed with the best ideas for summer camp care packages, she talks a lot about sending fun board games the whole bunk...
After an emotional conversation with my 12-year old daughter about body image, I decided I needed to set the example of "heck yeah, you can wear anything!" by taking on my nemesis: the crop top. I shared it on Instagram, and so many people (including The Today Show),...
On this week's Spawned parenting podcast, we're bringing back a vintage episode with one of our very favorite guests on a very serious subject. Lifesaving, even. Because even though we made it through the pandemic, what are we supposed to do about unprincipled...
After a year of extremely limited social outings, I'm ready to be at the pool all the time. But, last year I also had skin cancer (I'm okay!), so in order to be safe with my very fair skin I'll need to stay covered up. I've been searching around for some stylish pool...
We are completely celebrating the return to summer camp around here. And I am celebrating the joy of putting together summer camp care packages for my tweens and teens! After the year they have had, the chance to run around with friends, swim, be silly, stay up too...
So many parents are looking for fresh ideas for screen-free activities for kids now that we finally turned a corner. I know I'm not the only parent with kids whose screen time increased significantly over the quarantine. It was their primary way to connect with...
When it comes to parenting teens, we've got lots of questions, which is why we were so thrilled to chat with Dr. Ken Ginsburg. Along with being a parent himself, Dr. Ginsburg has many years of experience from his work at the The Center for Parent and Teen...
Hi Cool Mom Picks, I know you've tested so many lunch boxes every year and I was hoping you could tell me what you think really are the best lunch boxes. I want something I don't have to get rid of at the end of every year! And it should be sturdy and cute, so not...
Summer is officially here, and for those of you who are hoping to spend most of your time around the pool or at the beach...we've found some of the most fashionable beach totes to elevate your summer style. I know, you probably don't immediately think "pool bag" or...
Let's talk progressive 4th of July tees. We feature cool flag tees and clothing of all kinds every summer, but each year,  there are more and more of us looking to celebrate the best of what this country can be and should be. "Freedom for all" is not an ideal we're...
I committed to switching to reusable bamboo paper towels recently, in part at the urging of my teens. The realities of climate change — and the constant important conversations about it in the media — is a very real stressor for my kids. Especially since COVID, when...
Happy Pride! It's been such a joy finding so many terrific YA books with LGBTQ+ main characters for this post. I always turn to books when I am looking for resources to help more kids feel seen and understood -- and to help kids see and understand other kids who may...
Each year, we try to go through all the clutter and crap, and put together the best Amazon Prime Day deals for you. I mean, with all due respect to the "flash deals" on Amazon Prime Day that look like your Great Aunt Hilda just cleaned out her attic, This year, I'm...
The number of innovative baby products today that make us say, where was that when I had a baby?! seems to be growing by the second. And now there's a genius new baby bottle that answers every concern we had (and even wrote about here) when our kids were on bottles....
Today marks the very first Juneteenth since the US Senate unanimously passed a resolution to make Juneteenth a national holiday this week and it was quickly signed into law by President Biden on Thursday. It's amazing! So many of us grew up never having heard of...