Trending right now. As in, this second.
The latest from Spawned: Our award-winning parenting podcast
We often discuss what it takes to raise kind, generous, ambitious, resilient, wonderful kids who will become kind, generous, ambitious, resilient, wonderful adults. Which is why we wanted to bring back one of our favorite interviews -- parenting and science journalist...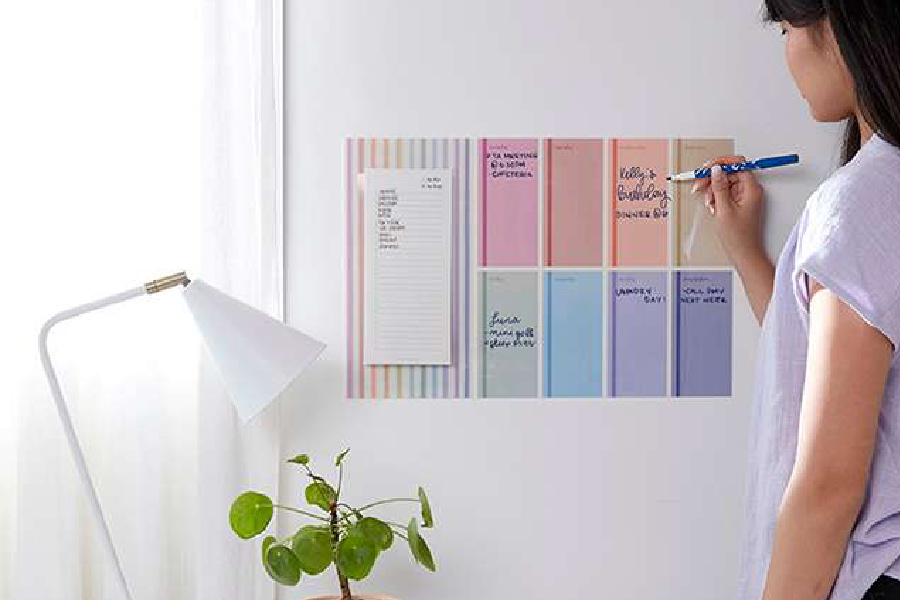 Is a messy desk a sign of a messy mind? Is organization something we just have to give up for a while as parents? Is a single, perfect whiteboard the key to solving all your time management woes? Sarah Hart-Unger of the podcasts Best Laid Plans and Best of Both Worlds...
Since I got my first smartphone back in 2006, my relationship with my phone has certainly changed my life. It's also changed how I function as a person in this world, for better and for worse. Turns out, I'm not the only one, which is why I was so excited to chat with...
More coolness from recent weeks…
While 4th of July is a time to celebrate freedom and the best of America, lately I know so many of us are having a hard time feeling celebratory. It's hard to feel like waving a flag when many of our rights are under attack right now, including those of us who are...
Was the college search always this overwhelming or does it just feel that way? Do my kids really need to take the SATs? Does test-optional really mean optional? How did covid impact admissions? When should I be signing up my kid for college tours? Or wait...should...
To say that I am furious about an activist Supreme Court overturning Roe v Wade (held up in 1992 in Planned Parenthood vs Casey) and thereby overturning 50 years of constitutionally protected rights to reproductive healthcare -- well, that would be the understatement...
Lanyards are a summer camp mainstay -- remember making them back in the day? But like so many things from our own childhoods, these knotted summer crafts have only gotten way cooler. Lanyards (also called scoubidous, scoobies, boondoggles, scooby doggles, gimps, and...
If you want to learn more about Juneteenth as we approach its anniversary, or just want to be sure its history and relevance has a place on your bookshelves, we have found some terrific children's books about Juneteenth to help. After all, I know a lot of us...
After two years in a pandemic, I'm sure I'm not the only one with kids who are struggling with various aspects of their social lives. From fostering positive relationships with friends and school peers, to learning effective communication in the many awkward...
Is there actually a tampon shortage right now? Evidently, yes. As if the recent formula shortage hasn't been hard enough on (mostly) women, now...this. Sigh. But at least there are some great alternatives, if not permanent solutions to tampons or pads. And...
This week's Spawned podcast guest, Roo Powell, is the perfect person to help us with tips and advice for keeping kids safe online. She's the co-founder of SOSA (Safe from Online Sexual Abuse) and has put her child advocacy skills to use by...disguising herself as a...
To say that I'm thrilled to share that my debut novel, A Thousand Miles to Graceland, is now available for pre-order and hitting stands on January 24, 2023 is an understatement. I've been working on this story of fun, heartfelt mother-daughter road trip from El Paso,...
For the perfect gift for a man in your life, or a special dad or grandpa, a subscription gift for men can be the perfect way to show you really really get him. Not only are subscription gifts for men available with basically every theme you can imagine—so there's one...
While we've shared so many resources for Pride Month over the years, we wanted to write today about ways to be a good LGBTQ ally, whether you're a parent, friend or family member of someone who is LGBTQ, or whether you just want to step up and be a more compassionate,...
If you're like me, there have been a lot of days, especially as of late, where it's been hard to rally yourself, between the news, the pandemic, and just being a mom. Well, our longtime friend, author, and mom of 4 Jill Krause took her practice of hanging...
The fact that a book called A Kids Book About School Shootings even exists should tell you exactly how big a problem this has become in the years since the horrific Columbine school shooting over 20 years ago. As we shared in today's post How to talk to your children...
Another day, another mass shooting. And I'm not being flip. This week it's the unfathomably awful shooting at Robb Roy Elementary in Uvalde Texas.  Just last week it was a supermarket in Buffalo, New York.  This just adds to the already unconscionable list of mass...
The past few Father's Days that we've celebrated, it seems even dads who like the more frivolous stuff are seeing the joy in practical Father's Day gifts. Whether it helps him around the house, master the WAH thing (for the short-term or the long-term), enjoy cooking...
It can be tough each Father's Day to look for unique gifts for dads, grandpas, or stepdads, especially when you're shopping for gifts for dads who have everything already -- or worse, they say "I don't need anything." (C'mon... a little help please?) My go-to source...
Though my "babies" are all old enough to drive a car, I've been following the nationwide baby formula shortages with alarm over the rhetoric being aimed at parents who are feeding their babies formula. Instead of trying to find ways to help panicked parents feed their...
Fans of RuPaul, you'd better work on getting your hands on this new, fabulous set from Fisher Price's Little People Collector because it could sell out faster than you can say Sashay! Shante! This post contains affiliate links, which means we may receive a small...
Are moms okay right now? I really want to know. So I called on the one guest I knew would have a terrific birds-eye view: Jessica Grose, author and The New York Times Parenting Editor. If you've ever had a must-read parenting article sent to you by a friend, it's...
Last year, I decided to take a peek at Amazon for an affordable bathing suit, and after reading a ton of reviews, I grabbed this one from the brand Sporlike. And let's just say, it didn't disappoint. I feel fantastic in it, and every time I wear it, I get tons of...
With Mother's Day right around the corner, we thought it would be so fun to ask the kids in our lives, if you could have anything delivered to your mom, what would it be? Let's just say our kids know us very, very well! Also, who has a direct line to George Clooney,...