Trending right now. As in, this second.
You are listening to our podcast, right?
It's been an incredible 2022 for Spawned. We welcomed guests from film directors and political pundits to authors, activists, top journalists, and experts of all kinds  So this week, we thought we'd take a look back at some of the best episodes of the year. Take a...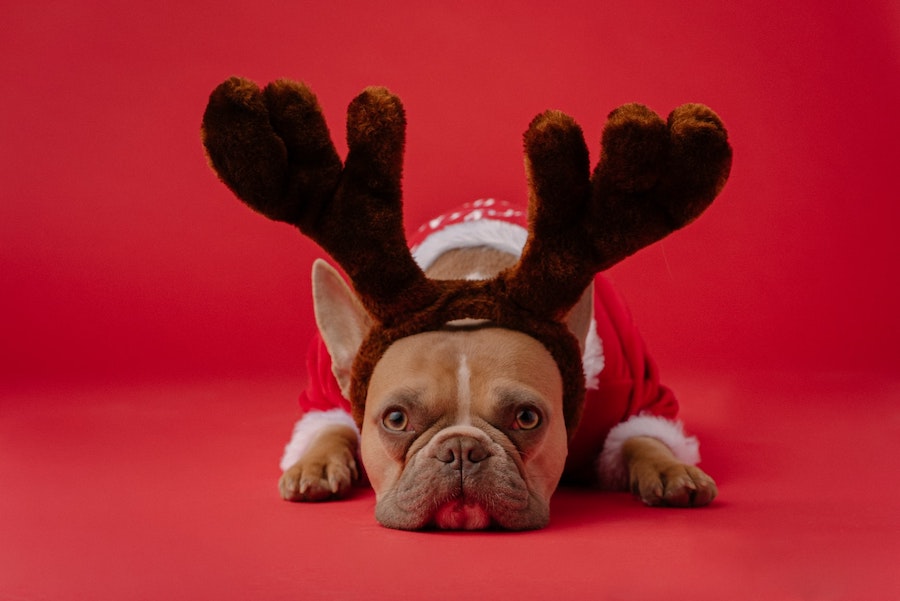 I have been thinking a lot about the pressure on moms to make the holidays magic! Perfect! Memorable! Fun all day and all night! But what we don't talk about enough, is how we can have more fun over the holidays -- not necessarily to make more fun. And the perfect...
I will never think of yoga, supplements, activated charcoal or bath salts the same again. Today Show producer turned health/wellness journalist, Rina Raphael, joined me to talk about her absolutely fascinating, fairly funny, and very smart new book The Gospel of...
So much coolness. Where to start…
We're back with Season 6 of Spawned with Kristen and Liz, launching our new season with an incredibly helpful episode about developing healthy eating habits and positive food relationships with tweens and teens. But, our guest, Nicole Cruz, a registered dietician...
There is so much good reporting these days, so many good op-eds, so many independent journalists and bloggers and substacks worth reading these days and I thought I'd share a few of the articles I've really found fascinating lately. I tend to read a lot about...
If your kids' book covers or school folders are looking a little plain this early in the school year, take a look at the cool social justice stickers we've just discovered from new, teen-led Etsy shop Gen Z for Equity. The stickers were all designed by creative...
September means new backpacks and football kickoff and pumpkin spice latte month (*insert eyeroll), but mid-month, September becomes Hispanic Heritage Month (September 15 - October 15). So we put together some of our very favorite children's and YA books honoring...
As I mentioned recently, my heart has always been with small businesses, and particularly those run by women. So when I came across this completely adorable baby onesie teabag -- personalized, no less! -- I had to share it. This post contains affiliate links and some...
Preschoolers or kindergarten students often feel nervous about their first days and weeks of school. Or their first month of school. Even older kids may feel anxious about a new teacher, new friends, or just getting back into a more rigorous schedule after a long and...
This is a sponsored message from The Immersive Nutcracker For generations, The Nutcracker has been an essential part of so many families' holiday traditions. The classic story never fails to make a little magic for our children, no matter how many times they've seen...
Back to school for my kids means back to boots for me. Seems fair, right? Take one peek at any fall 2022 shoe trend post at your favorite style magazine and it's boots, boots, and more boots, which yay! because I have that category covered in my closet. But that...
So many parents have learned over the past few years that setting up a study space at home is more important than ever. Maybe you homeschool, maybe your kids just need a dedicated space for homeworkr, or maybe they've got virtual tutoring or other extracurricular...
We've been gushing about Ted Lasso for a while on Cool Mom Picks, and now I get to gush about the new Ted Lasso Little People Collector set from Fisher-Price, featuring six of the most iconic characters from the AFC Richmond locker room. Here's where I confess that...
We first started this site with the mission of discovering cool things -- particularly from small businesses and women-run companies -- and share them with you all. While we've become popular for our gift guides to suit every budget, our tech tips, our support of...
Like so many other desperate -- and exhausted -- parents, we turned to melatonin supplements to help my son sleep when he was younger. I spoke to our pediatrician first of course, and did enough research about melatonin on my own to know that melatonin supplements...
I've become a bit of a pro at picking out dorm room essentials -- and separating the must-haves from the nice-to-haves from the not-going-to-haves if I'm paying for it. Having sent two of my three kids off to college already, it's become clear how much I actually have...
A reader reached out this year to ask for a few of our favorite cool plus-size clothes for teens, to help get her own teen daughter up to speed for back-to-school. And we are happy to oblige! Considering school will be starting up again soon, we know our teens will be...
When we put together our picks for the coolest backpacks for preschool and kindergarten each year, we think about how exciting it is for little ones to pick what may likely be their very first school gear ever. They seriously geek out overall  school supplies of...
Let's be honest, the world sucks a whole lot these days. So I thought this would be a good week for a light, fun episode of Spawned just to take your mind off the world -- something my guest Wendi Aarons happens to be very good at. Which is why I invited her back! The...
With back to school coming up, I'm sharing some of my favorite personalized label ideas to help keep you organized, keep you sane, save you money (whoo!) and even keep the peace if you have more than one kid. (Parents of two or more, you know what I'm talking about!)...
When we look for cool backpacks for teens, it's not enough for them to just be, you know, cool. As kids head to middle school or high school— especially after a whole year at home more or less (sigh) — they need bigger, sturdier backpacks, better shoulder straps, and...
Since I got my first smartphone back in 2006, my relationship with my phone has certainly changed my life. It's also changed how I function as a person in this world, for better and for worse. Turns out, I'm not the only one, which is why I was so excited to chat with...
While 4th of July is a time to celebrate freedom and the best of America, lately I know so many of us are having a hard time feeling celebratory. It's hard to feel like waving a flag when many of our rights are under attack right now, including those of us who are...
Was the college search always this overwhelming or does it just feel that way? Do my kids really need to take the SATs? Does test-optional really mean optional? How did covid impact admissions? When should I be signing up my kid for college tours? Or wait...should...