Trending right now. As in, this second.
You are listening to our podcast, right?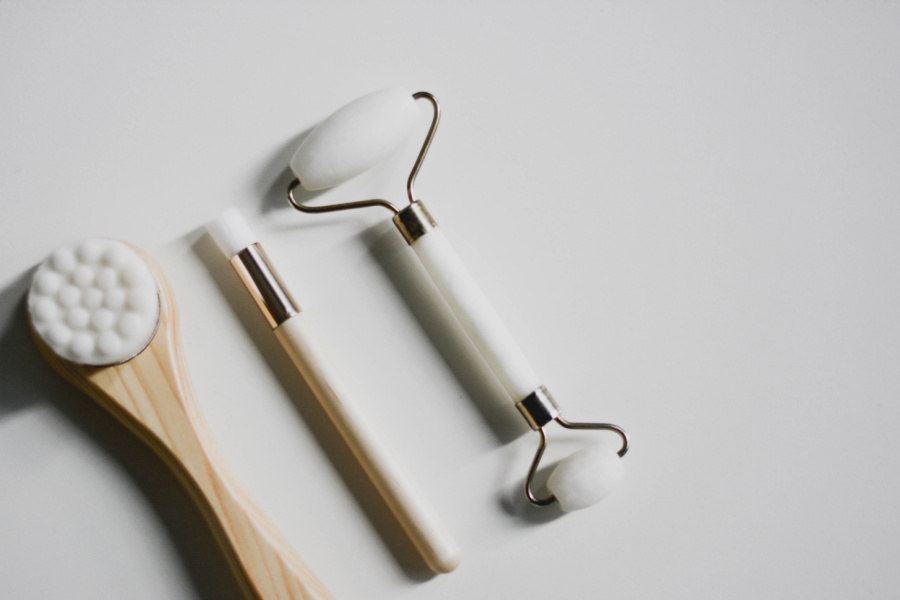 If you're like us, then you're always quite curious about everyone else's self-care skin routine. So when author and podcaster Kate Spencer (you know her from Forever 35!) was a guest on Spawned a few weeks ago, we had to ask. Especially since she (along with co-host...
If you've hit a point where you're asking yourself, "what's next for me? Should I keep this career? Should I dump this side hustle? And where should my efforts go when my kids are getting older?" you're definitely not alone. And this is the podcast episode that may...
We've probably all used the phrase "adulting is hard." Probably an awful lot over the last two years. And that's because being an adult is pretty darn hard. Way to state the obvious, Kristen.  Okay, so yeah, it is obvious, but what isn't (and wasn't) too many of us,...
So much coolness. Where to start…
If you are as outraged as we are by last week's directive out of Texas that equates gender-affirming medical care to child abuse and calls on licensed professionals and members of the general public to report transgender parents of minors to the authorities, keep...
I know I'm not the only one worrying nonstop about citizens in Ukraine the past few days. Despite claims to the contrary, President Putin invaded Ukraine at multiple points on the Ukraine border this past week and seems to be targeting Ukrainian troops defending their...
The world feels like a pretty awful place right now. I've seen a lot of people in my social feeds say things like, "it must be hard to have kids and have to explain things like the Russian aggression against Ukraine to them." I always think that yes, sure it is --...
This article was originally written in 2020 about the increase in tension between the US, Iran and Iraq. It was updated in 2021, with the riots in DC and violent insurrection at the US Capitol -- and now, February 2022 as we watch the invasion of Ukraine live on TV,...
A few months back, a colleague with an "in" in the designer shoe world tipped me off that puffy textured sandals, woven textures and braided straps were going to be hot again for spring 2022. I blink and whoa -- now here they are, flooding the "new arrivals" category...
If you're looking for where to stream the Oscar-nominated movies -- both the ones you can watch with kids and the ones you can watch alone after they're bed -- I get it. Parent usually struggle to catch up on all our movies this time of year.  Or hey, maybe you've...
And as the mom of a daughter with autism and as a children's book lover, I've wanted to highlight some incredible children's books about neurodiversity that represent kids just like her. If you're a frequent reader here, you know it's always been important for us to...
I may have just written about 20 of the most delicious Valentine's food gifts that go beyond a box of chocolates, but that doesn't mean I don't also want my own box of beautiful and delicious chocolates for Valentine's Day. But not just any box of chocolates. We...
This week, I was really happy to get to sit down and chat with Amy Koppelman, director, writer, and producer of the recent film A Mouthful of Air starring Amanda Seyfried and Finn Wittrock. It's based on on Amy's critically acclaimed novel inspired by her own...
Snow days can be hard enough on parents, but if that snow day, storm, or other weather event also brings a power outage, like so many of us have experienced this past year? It's an even trickier situation. So in an effort to keep my home running as smoothly as...
Valentine's gifts for best friends isn't always something that comes top of mind. But c'mon -- could we have gotten through the past couple of years without all the amazing friends in our lives? They're the ones that support our crazy ideas, help us out when we're...
When looking around for practical Valentine's Day gifts for her -- well, we weren't super impressed. Most women don't want a vacuum (here honey, clean up after me!) or a gift card for an oil change (seriously, we were pitched that once) and yet maybe you're shopping...
February may be Black History Month, which is a great opportunity to share some of our favorite new books about Black history for kids. But honestly, we are always looking for smart, educational, and enlightening children's books about and by Black Americans for our...
I am not Chinese by heritage, but I still love baby gifts that reflects the Chinese zodiac. So with the Chinese New Year starting The Year of the Tiger, I've put together some of my favorite tiger-themed baby gifts, which are always a creative way to celebrate those...
I have always loved the range of cool Valentine's Day jewelry for women, like me, who aren't quite into the traditional stuff. Nothing wrong with a solid sterling Tiffany heart necklace of course! But if you're shopping for Valentine's Day jewelry for a woman who...
Happy New Year! The Year of the Tiger begins tomorrow and, just in time, we've found L.A. Burdick's box of handcrafted chocolate tigers created to kick off the start of the Chinese New Year. Way more scrumptious than fierce, I think they'd make a great gift for anyone...
Valentine's Day has a tendency to skew all lace and hearts and traditionally "girly" stuff, so as a mom of boys, I wanted to find some cool gifts just for them. Well, not just for them, because I know a lot of girls would like these too -- but it is hard to search for...
Just when I think I have my kids' artwork organized, more of it appears. So I'm perpetually on the lookout for creative solutions to display my kids' artwork in a way that makes those watercolor rainbows and handprint turkeys still look polished and streamlined. Or at...
We've probably all used the phrase "adulting is hard." Probably an awful lot over the last two years. And that's because being an adult is pretty darn hard. Way to state the obvious, Kristen.  Okay, so yeah, it is obvious, but what isn't (and wasn't) too many of us,...
I am so excited to share some of the spring 2022 nail trends I'm loving. Because when I decided to share my favorite winter nail trends a few months ago, I'll be honest -- had no idea it would be such a huge hit! Maybe because of all the things that are seemingly out...
Ahhhh winter. You get your sweaters, and your nog, and your glisten of frost on everything. Winter is beautiful. Winter is also the arch nemesis of my hands. My first indication that winter is HERE is that my hands become so dry, the mere act of clapping is a...