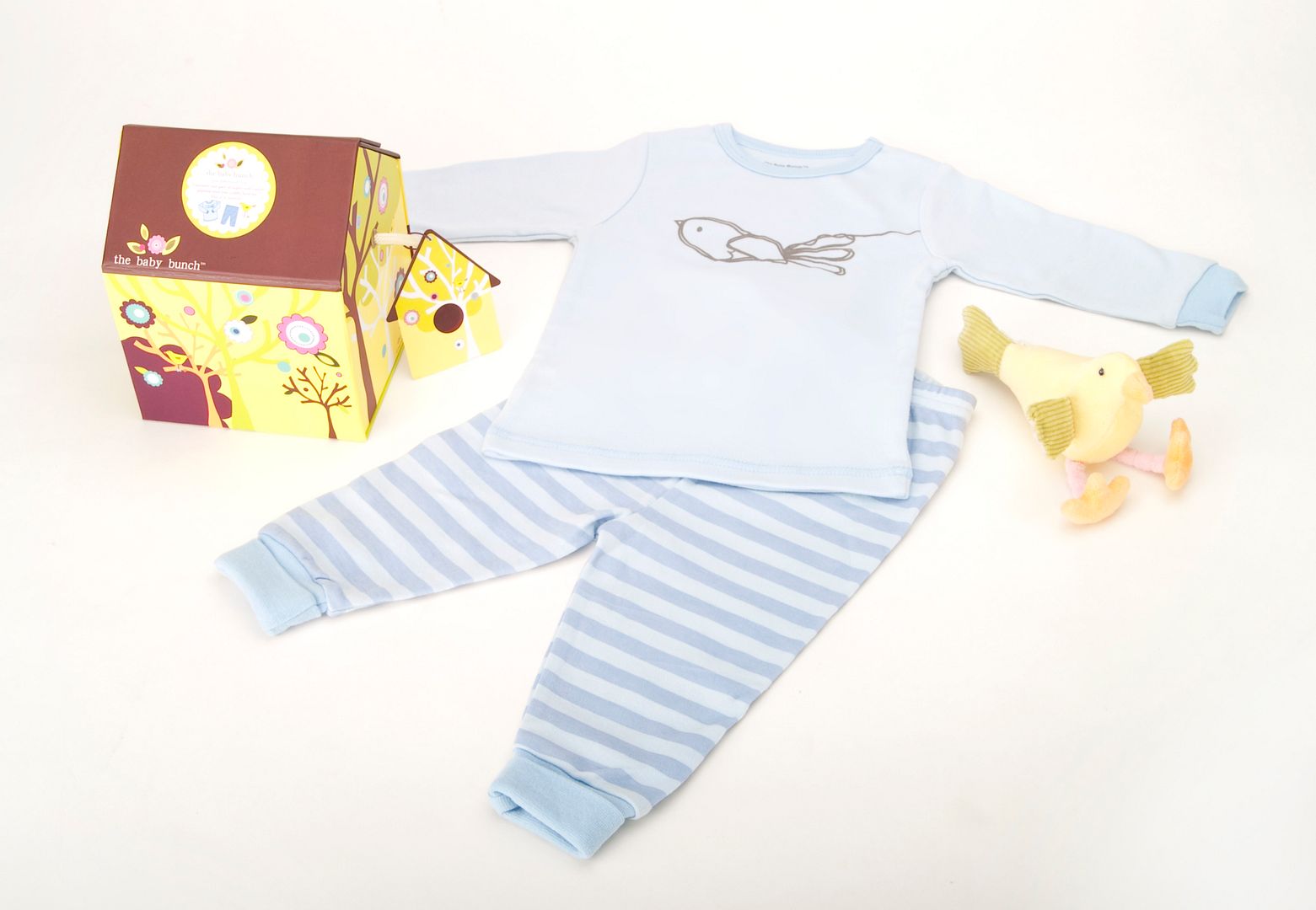 For a gift that will definitely inspire some "awwwws" at baby showers, we've found that very thing. Or rather, we've found 120 of those very things on our recently launched Baby Shower Gift Guide. But now, we've found one more.
(Don't miss a great giveaway after the jump!)

The Birdhouse Pajamas gift set is a sweet cardboard birdhouse decorated with trees and
flowers, but that's not all. Inside the house is a pair of cute baby pajamas and
an adorable bird stuffed animal. A gift, wrapped in a gift.
All for under $25.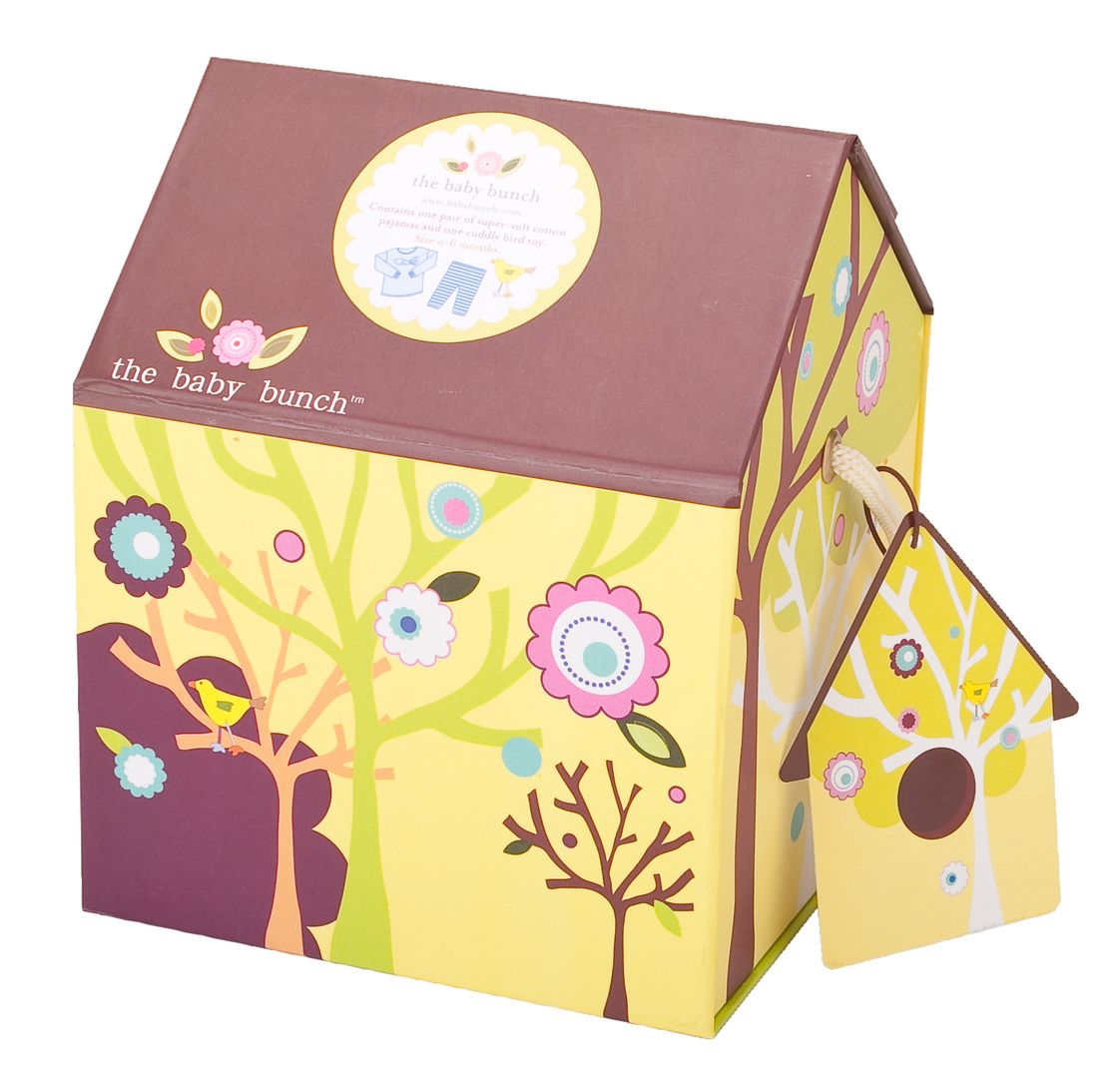 With such cute packaging, the pajamas could have been a throw
away, but these pajamas are definitely the star of the show. I dig the
contemporary design of the illustrated bird on the 100% cotton top and the
striped pajama bottoms, whether you go for blue or pink. Plus it comes in sizes all the way up to 3T.
Or give the PJs to the baby and let the older child have the dollhouse. My older daughter will assure you that that's the perfect idea. – Elizabeth
Find the Birdhouse Pajamas at The Baby Bunch.

Congratulations to Kate T. for winning a Birdhouse Pajamas gift set from The Baby Bunch.