Decorating the baby's room may be the most fun thing about being pregnant. (Unless you eat a lot of chocolate chip pancakes, which would make it a tie.) We had so much fun rounding up our picks for the coolest nursery and kids' room decor of 2012.
Liz
Aden + Anais muslin crib bedding
Muslin is so genius in all seasons, that I'm so happy this mom-run company finally turned their uber-popular swaddler designs into sheets for your baby's crib. Also? Utterly adorable.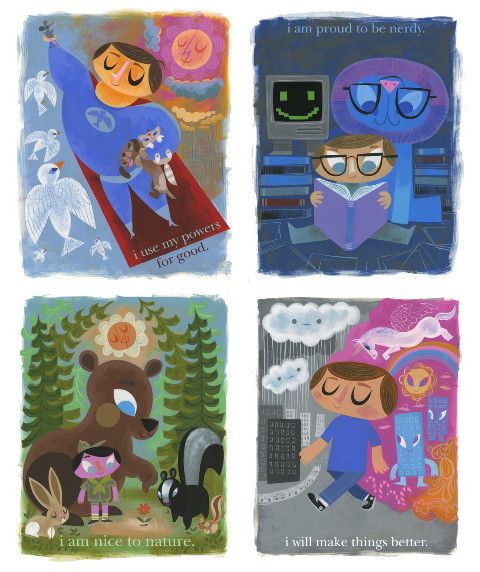 Amanda Vissel Boys Posters
In a world where so-called boys' artwork is either super precious or el destructo, I love that the artist behind our favorite girl power posters, has a new series for boys too. They feature positive messages about reading books, loving the earth, and being kind, without ever once getting cheesy.

Little Edie Handmade Baby Mobile
I think this beautiful little mobile featuring a diverse array of smiling baby faces is about the sweetest thing–I'd want to look up from my own bed and see it every day. Plus? No batteries!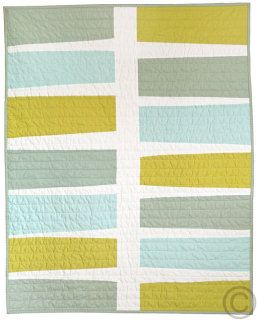 BPerrino handmade baby quilts
I am a sucker for baby quilts with designs and colors that don't feel out of place in a more modern nursery. These just blow me away–and are especially nice to know about if you don't have a skilled quilter in the family.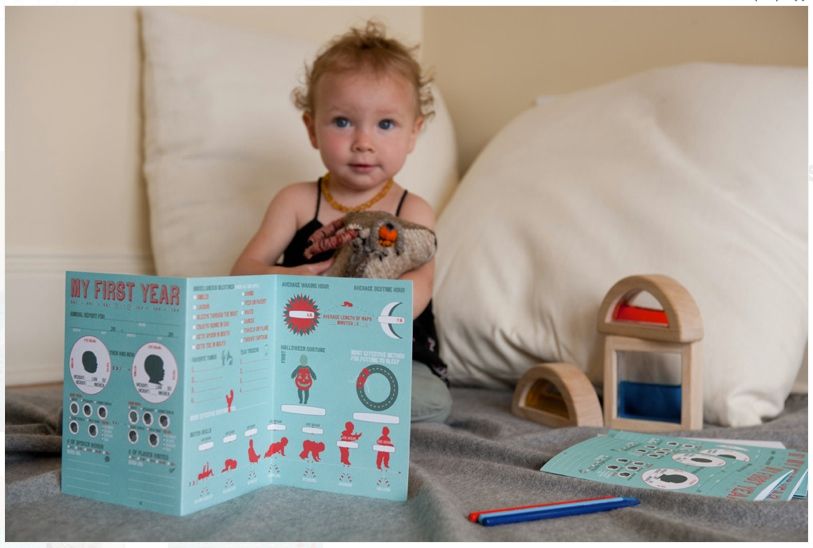 My First Year Poster
This is such a clever alternative to a baby book, and the poster would be neat to hang on a nursery wall, evolving as the months go on and the milestones accumulate.
Kristen
Modern Sesame Street posters
These deconstructed Sesame Street posters are a cool, modern way to celebrate your kids' Ernie and Bert obsession. Though truth be told, I might be a bigger Sesame Street fan than my kids.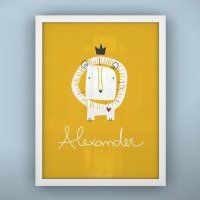 LittleLion Studio Personalized Art Prints
These days, it's tough to find unique animal prints, because I mean, really, how many ways can you draw a lion? But the personalized animal art prints from LittleLion studio are unlike anything I've seen, capturing a child's love for animals and their name in something that will make you smile. Sounds exactly like something you'd want on your kids' wall, huh?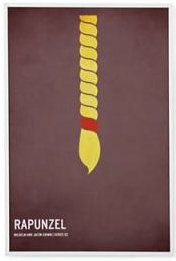 Christian Jackson fairytale artwork
I'd probably never be caught dead hanging a Rapunzel poster on my wall but wow, I love these minimalist posters that interpret some of the most classic children's stories so much I'd even hang them up in my own family room when my kids outgrow them.
Personalized Embroidery Art
Last year I was completely smitten with the gorgeous personalized letter necklace from Merriweather Council, so it's really no surprise that I fell deeply in love with her personalized embroidery art. What a lovely, affordable baby gift that will be treasured for years to come.

For more cool artwork and kids' room decor, visit our archives.