When we're asked for ideas for a great gift for the kid who has everything–or even those who don't–the first thing that comes to mind for me are experience gifts . They don't have to be expensive at all, or they can be super splurgey. An experience gift can be an activity you do with the kids, or something they do on their own. So broaden your mind if you're still stumped for gifts–we've got some fun idea starters, along with some thoughts on how to package an experience gift so your kids have more to open under the tree than a little envelope.
A 3-D Movie Night
If your kids are like mine, they know you save quite a bit of dough seeing the regular old version of the latest 3-D release in the theater, and so we often do. As a treat, pick the next big 3-D release out–this year I'm going to go with Frozen–set a date (maybe with no siblings?), and actually see it in 3-D. You can even let your kid pick any treat of her choice which he might like as much as the movie itself.
How to give it:  Wrap up something indulgent from The Popcorn Factory (s'mores corn, anyone?) and include a card with the free printable movie night coupon from Love v Design.
A Class in Something Ridiculously Cool
Putting aside gymnastics and soccer for a moment, my girls recently took a single animation class for kids at Shine at Hothead Studios (also shown at top) and are now wildly inspired. As in, stealing my iPhone every chance they get to make their own films and begging me to find them animation apps. If you're in NYC, check it out, because they also offer classes in music production, music video making, voice over, and more for kids 8+ all taught by wonderful pros who happen to be great with kids too.
But wherever you live, for super memorable experience gifts for kids, look around for cool classes in your community: Kids' DJ Classes, cooking classes, flamenco classes, martial arts, photography for kids, poetry, acting, and all sorts of creative programs through your local zoos, libraries, aquariums and rec centers.
How to give it:  Wrap up a small related gift, like a book on animation or a collection of their favorite animated films on DVD. For a DJ class, search for a tee of your kid's favorite musical artist.
A Museum, Zoo or Aquarium Membership
Instead of  a single class, a family membership to a museum (shown here, the Brooklyn Children's Museum) that really captures your kids' interests can be hugely exciting for them, because they know it means they'll be going back more than once. Plus, you'll get discounts on those cool classes and family activities should you want to take advantage of them too. This is one gift that gives for a whole year, minimum.
How to give it: Wrap a gift–or even a gift card–from that institution's own gift shop along with the membership card. It has the added bonus of supporting a non-profit in your community.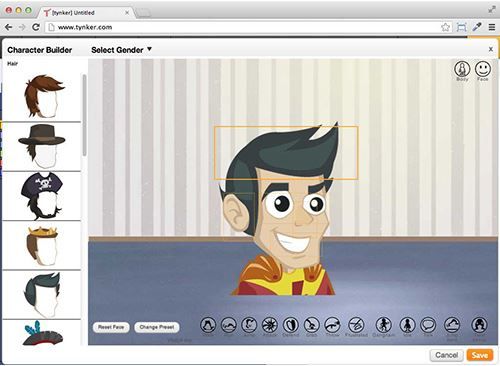 An Online Coding Class for Kids
If you have a computer enthusiast, instead of handing over more video games, we recently discovered Tynker. This affordable online class (just $50) comes with 16 different chapters that kids can go through at their own pace, including guided lessons, puzzles, tutorials, quizzes and helpful demo videos that teach all the basics of programming. You might also find a live, in-person class near you.
How to give it: If a new computer is out of the question, think something like an accessory that reflects their tastes. I happen to love the narwhal mousepad featured in our 2013 holiday gift guide in the gifts under $10 category.
A Day of Ice Skating or Other Winter Sports
Yes, I always leave more cold and tired than I remember being, but my kids get so excited for a day on the rink. If your kids are a little older, it gets even more special if they can bring a friend. Or instead of of ice skating, look into tobogganing, tire runs, or skiing/snowboarding if you're going for a big splurge.
How to give it:  Put together a DIY hot chocolate kit and a cute new winter hat, pompom optional. Of course new kids' ice skates would be pretty awesome if your kid will use them more than once before they outgrow them. Fortunately, they're less expensive than I would have thought.
A Family Vacation
You always hear that the gift of your time is the greatest gift of all to a kid, and that's true. But if you want to go splurgey this year, consider a family trip, whether  it's a weekend down to Sesame Place, a day at LEGOLand, a weekend braving the waterslides at Great Wolf Lodge, a big ski weekend, or a once-in-a-lifetime experience like a Disney Cruise or an international Club Med vacation (I'm still dreaming about Punta Cana).
We even included a National Geographic Explorers Vacation in our holiday gift guide as this year as a splurge for science-minded kids. What a dream!
How to give it: I'm guessing the second the kids know where they're going, the happy dance will commence immediately and other toys may be forgotten, if temporarily. Still, a little token to get them excited will be nice. Anything from a mouse ears hat for little kids, to a travel journal for older kids or a great first camera to document it all.