It's wrong how much I love Super Bowl food, from nachos to pulled pork sandwiches, wings to Corona cupcakes. (Yes, Corona cupcakes.) But Super Bowl dip recipes have to take it as my favorite game-time snacks.  There's nothing like a bold, creamy dip served with salty, crunchy chips to get the party started. Which is why I've rounded up these 7 insanely over-the-top, can't-stop-eating them Super Bowl dip recipes that you've probably never tried before.
That's right, mamas: it's time to ditch the French onion soup mix and sour cream, and go for the touchdown.
If you're looking for something refined, well, madame, how does this Black Pepper and Lemon Asiago Dip (pictured above and top) suit you? Creamy and cheesy, but with a sophisticated flavor profile, thanks to fresh thyme and cracked black pepper. This is the perfect dip for folks who, unlike me, want to keep Super Bowl Sunday classy. At least for the first quarter.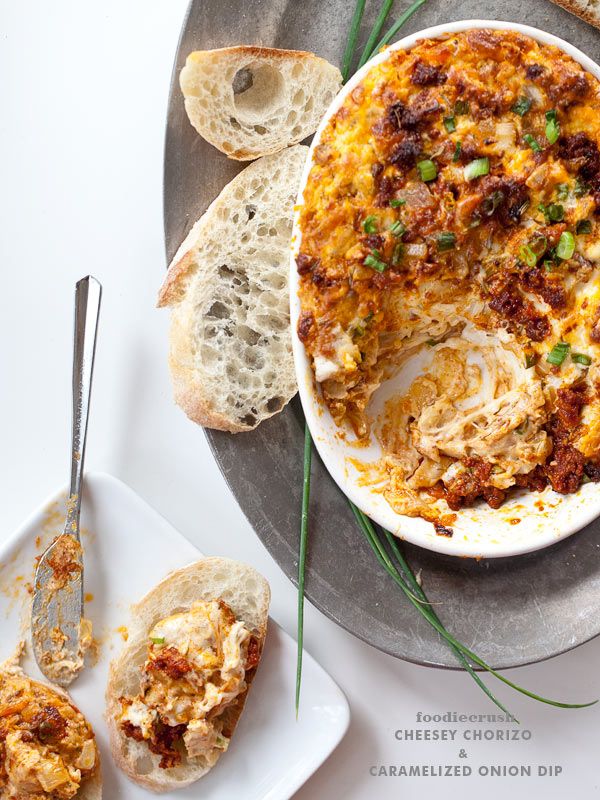 I can't stop looking at this Chorizo and Caramelized Onion Cheese Dip from Foodie Crush, never mind eating it. Holy deliciousness. That's got enough protein to prep the stomach for whatever your guests might be imbibing afterwards.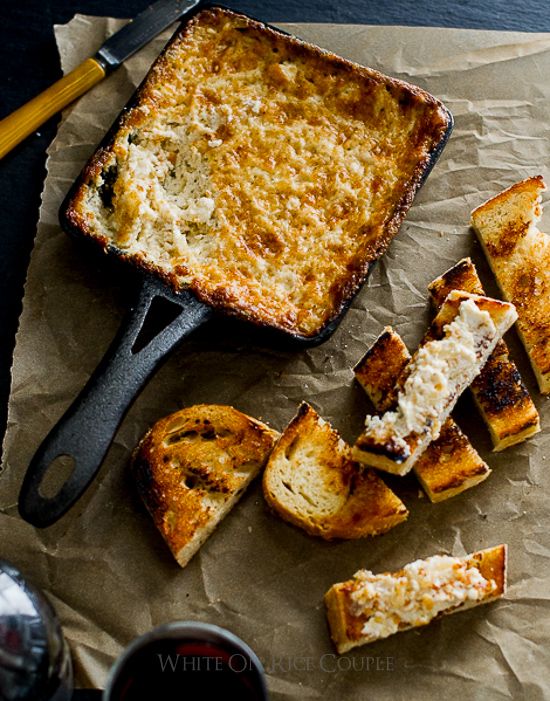 If chorizo isn't your thing, try this meatless Sweet Onion Dip. This version (nicknamed "Crack Dip") from White on Rice Couple proves that vegetarians have fun, too, even on Super Bowl Sunday.
That may look like a pepperoni pizza but — be still my heart! — it's Pizza Dip. Now if that's not made for game day, I don't know what is. Jenn from Smell Good Kitchen layers ricotta cheese, pepperoni, sauce, pizza toppings, and more cheese to get this masterpiece then serves it with garlic toast (yes!), but thinks that bagel chips would work well too.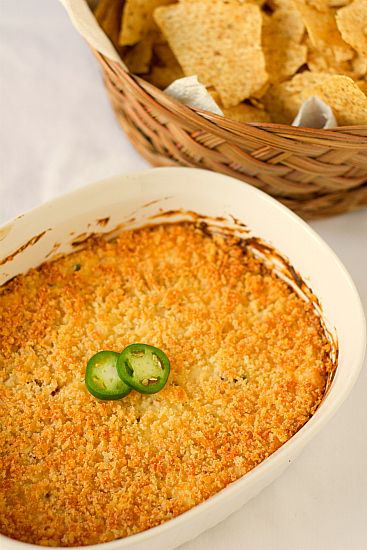 Dip inspired by another favorite snack food is the best. Case in point: This Jalapeño Popper Dip. The recipe, spied on Brown Eyed Baker, was made for Super Bowl Sunday. Okay, not literally, but I stand by my words. Eat this. Watch football. All will be right in the world.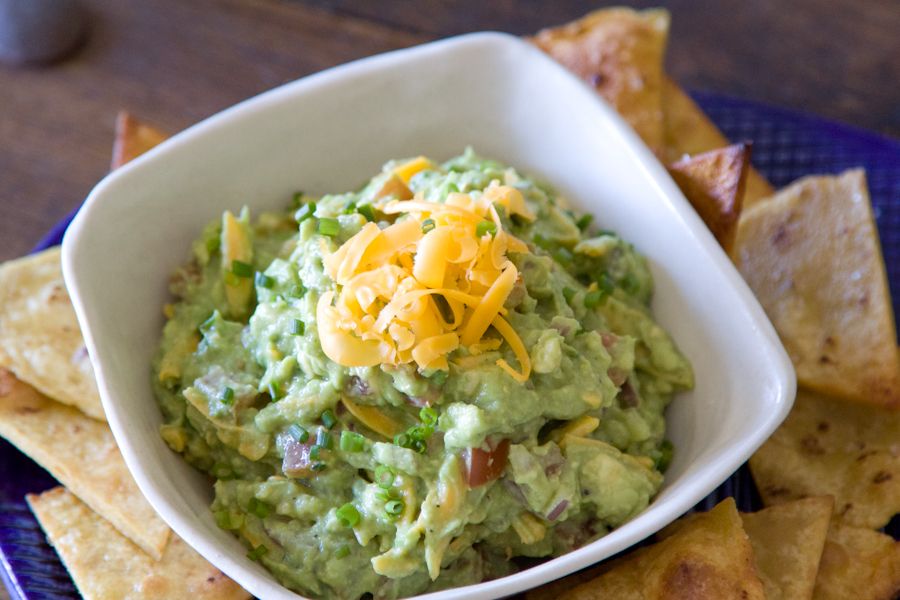 Whilenot the most original idea, there's nothing every wrong with serving guac. Check out these 5 amazing guacamole recipes that will have you buying out the avocado stock at your local supermarket. (Just remember to give them time to ripen; a brown paper bag on the counter should speed things up.) While simple guacamole is great, I think Cheesy Guacamole, Fried Guacamole, or one of the other fab recipes we found are in order.
I couldn't let this go without including one rich, gooey, brilliant dessert dip. No, not chocolate fondue.This is a S'mores Dip recipe from The Recipe Critic. I'm hardly anyone will still care who wins or loses the game once you bring a crock of this out and serve with graham crackers or shortbread. Or is that just in my house?