Our neighborhood pool has a strict no-glass policy, which is why I'm excited about the portable wine bags from Wine2Go. I get that glass, concrete and bare feet are a dangerous mix, but relaxing by a moonlit pool after a long day while my kids swim just feels like a nice time to have a glass of Sauvignon Blanc and this is a better way to do it than you might think.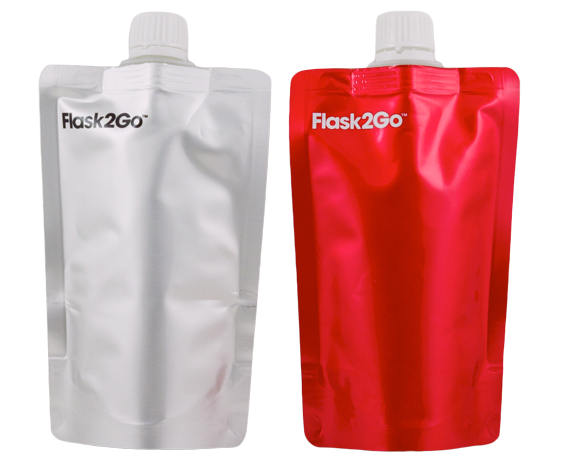 The plastic Wine2Go container holds a full bottle of wine, while the Flask2Go portable wine bag each holds 8 ounces, or 5 shots, of liquor. Not that I recommend slamming Jager shots at the PTA meeting, but maybe it's a Father's Day gift for the camping enthusiast?
The extra-wide mouth makes it fairly easy to fill up, although I will admit a few drops hit the counter when I tried it out so don't use it for your prized Montrachet. That said, Wine2Go promises zero taste transfer from their BPA-free plastic to your wine. I'm no sommelier, but the wine tasted terrific to me. When the "bottle" or flask is empty, you can just roll it up and stick it back in your bag. It cleans easily with warm water, although it lays so flat that I had a hard time getting the inside to dry completely. At least it's anti-microbial so no worries about mold.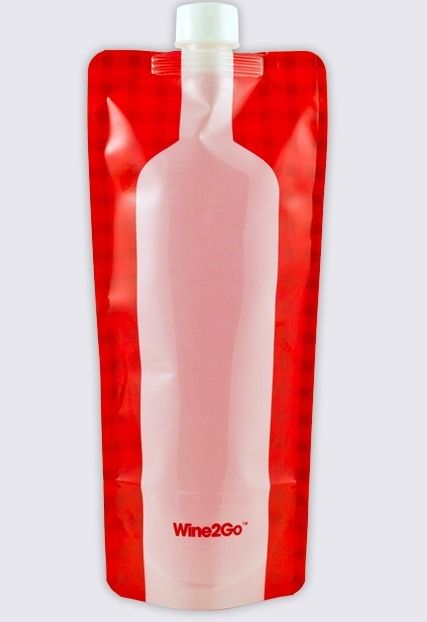 Wine2Go bottles and flasks are definitely a niche item for special outdoor occasions, especially where glass containers may not be allowed. Kind of nice that I can still enjoy a decent glass of wine without the indignity of having to smuggle it a whole bottle with my kids' goggles and diving toys. Not that I know anything about that.
You can order the plastic Wine2Go bottles for $12 each, and Flask2Go portable wine bags are two for $9.99 at Flask2Go.com.