With ride-on toys like the Skoooch, the CycoCycle, and the Explorer Go-Kart in our garage, our own driveway is often the most fun place to be in the summer. And if you're looking for something totally different to get your kids out and riding this summer, here are some of the newest, and coolest, ride-on toys I've seen lately.
The cool styling of the Mobo Tot cruiser gets a Disney Planes makeover (shown at top), and I happen to love the result. With its modern color combination, Mobo's kid-powered vehicle looks ready for some serious summer cruising. And I appreciate the safety flag that will make this low rider easier for cars to see. (Mobo Tot Disney Planes Dusty available at Toys R Us stores and online)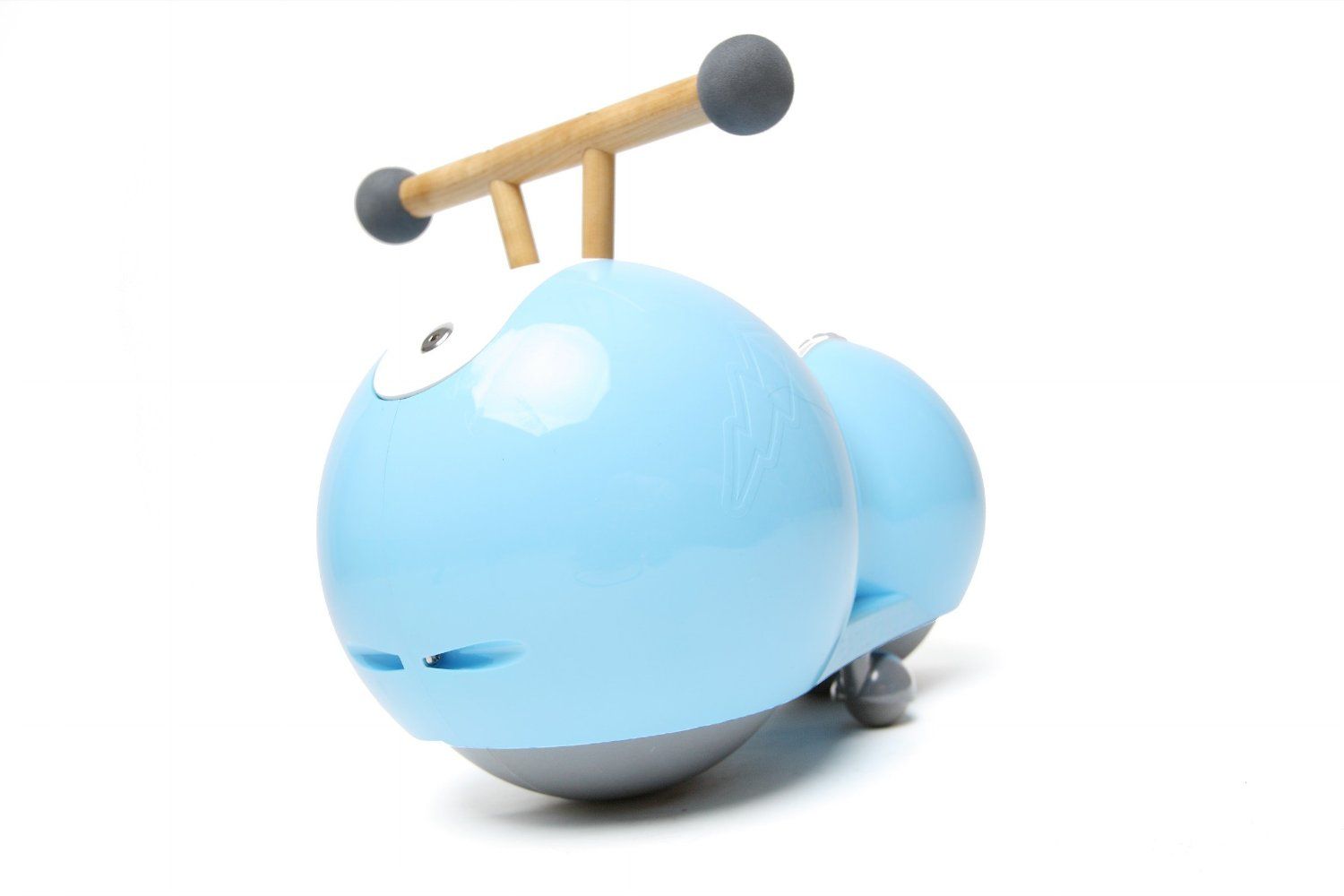 Spherovelo's gorgeous, modern style makes this toy so nice looking, it doesn't deserve to spend its nights in a garage. But this isn't just a pretty plaything; the Spherovelo's functionality is pretty great too, with stabilizer wheels so kids as young as 7 months old can ride on their own. Once they get the hang of things, remove the stabilizers and kids can use their own balance to get around.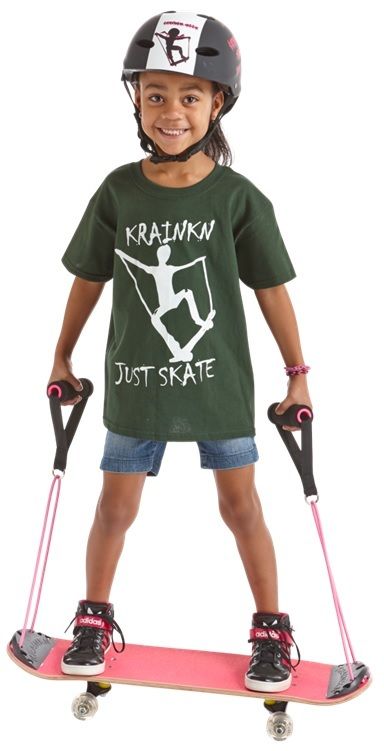 If your boarders are looking to improve their tricks and show off at the skate park, check out Krainkn Skateboards which feature two flexible straps to help keep riders on the board. Already have a board? Trick it out with their DIY kit and your kids will be ready to hit the local skatepark with a cool "new" toy.
Little Tikes' Jelly Bean Racer is colorful cuteness that will have kids as young as one scooting around the house or down the sidewalk. Its sturdy base and easy-to-turn design couple with its under $20 price tag to make this a very enticing first ride-on for little ones.
Balance bike company Wishbone offers a new Transformer-esque ride-on toy that goes from a wagon to a soap-box racer to a foot-on-the-floor car by just moving a few pieces around. I'm dying to teach a kid to say "Yabba Dabba Doooo!" as they run their feet along the ground. Even if they have no idea what I'm talking about.
Search our archives for even more ride-on toys that will get your kids outdoors this summer.