Valentine's Day doesn't have to be all about candy, of course. But I don't see why it shouldn't be, if you make the candy from scratch, with love. Okay so maybe I'm justifying. but still, these DIY Valentine's Day candy recipes–all of them easy enough for your kids to make along with you–are a fun project for the givers and a delicious treat for the receivers. My goal: to be both.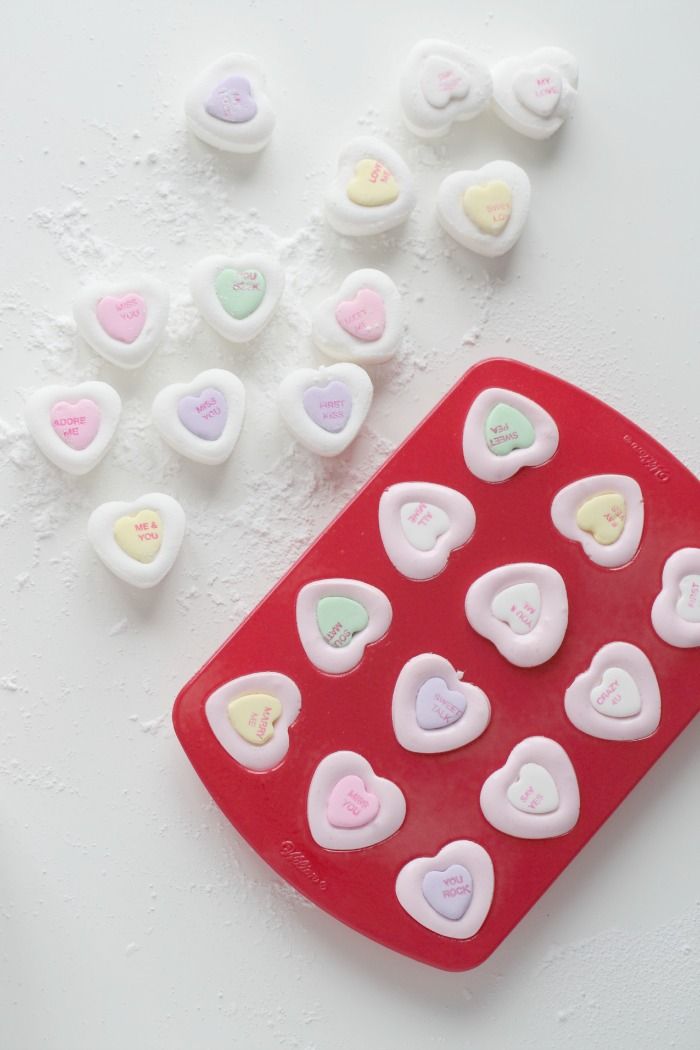 Turn plain conversation hearts into something special with this recipe for Conversation Heart Marshmallows from Passion 4 Baking. (Manuela has her blog set up to translate from her original Norwegian to 35 other languages. Very cool.)
For a smart shortcut, just make homemade marshmallows like the recipe we recently shared, and press a conversation heart in the middle before they set.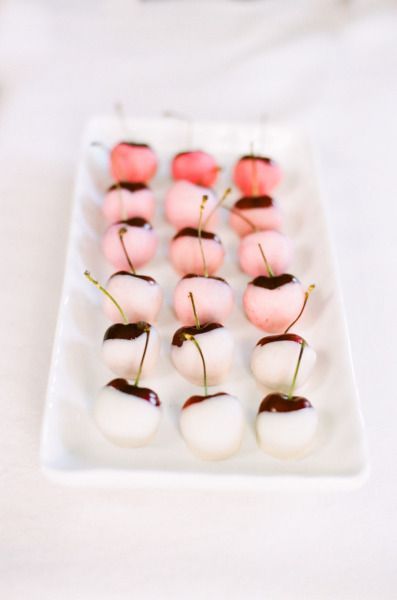 Put out these gorgeous Ombre White Chocolate Cherries from Style Me Pretty after your Valentine's Day dinner for a dessert that will wow your loved ones. It only requires three ingredients, and that includes the cherries. Or wrap up three shades in a pretty box for a lovely gift that's mostly all natural, too. ("Mostly" counts on Valentine's Day.)
Related: 8 ridiculously easy Valentine's Day treats you can make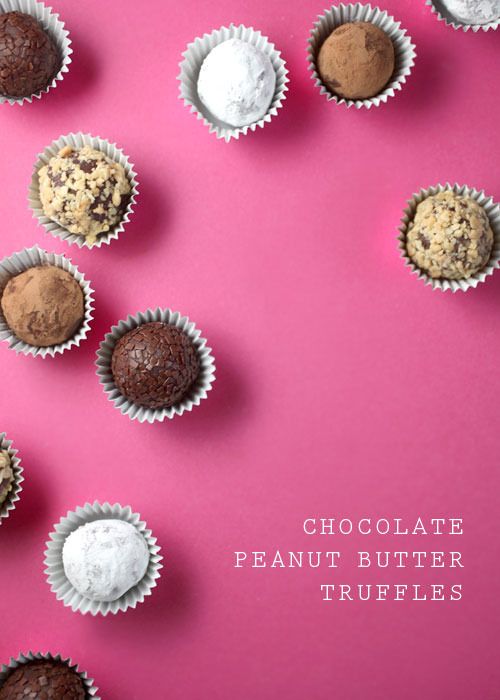 It isn't Valentine's Day without chocolate—and peanut butter. We found these Chocolate Peanut Butter Truffles from Bakerella while looking for the best, easy homemade chocolate treats and, oh boy, are they easy. All you need to make these are three ingredients that you probably have in your fridge at this very moment. Which means that you can make them all the time. Dangerous!

I had no idea that making cream cheese mints was so easy. Whip up a batch and use a little heart-shaped cookie cutter to make these Valentine's Day Mints from Busy Mommy. They're adorable as is, but Emily provides a link to edible glitter if you want to make your mints sparkle. If ever there was a time for this extra touch, it's Valentine's Day.

I've seen a lot of recipes for homemade gummy candies, but they tend to call for artificial ingredients and flavors. Leave it to Joy of Oh Joy! to finally give us an all natural gummy hearts recipe, and just in time for Valentine's Day. Yet another reason to love her.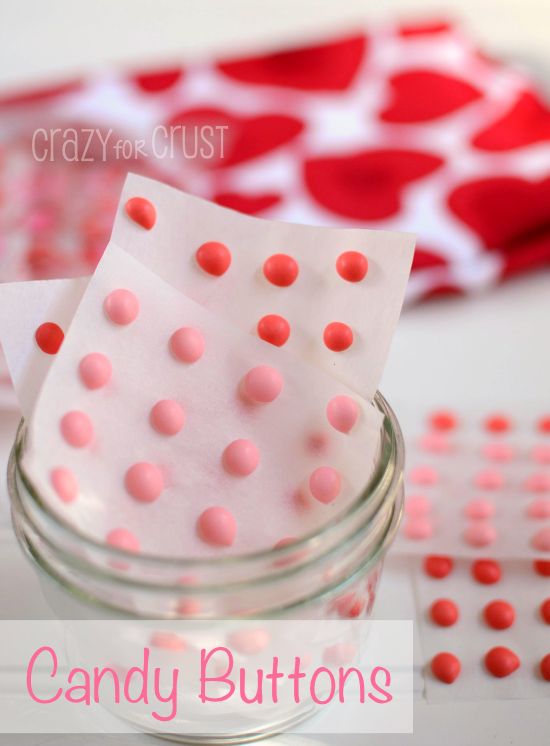 Sometimes there's nothing better than a simple, old school treat like the pink and red DIY candy buttons from Crazy for Crust. Make a big batch, wrap in cello bags, and tie them up with a  "Cute as a Button" free printable tag from Love the Day. Perfect classroom treat!
Related: 10 easy to make Valentine's Day classroom treats for crafty kids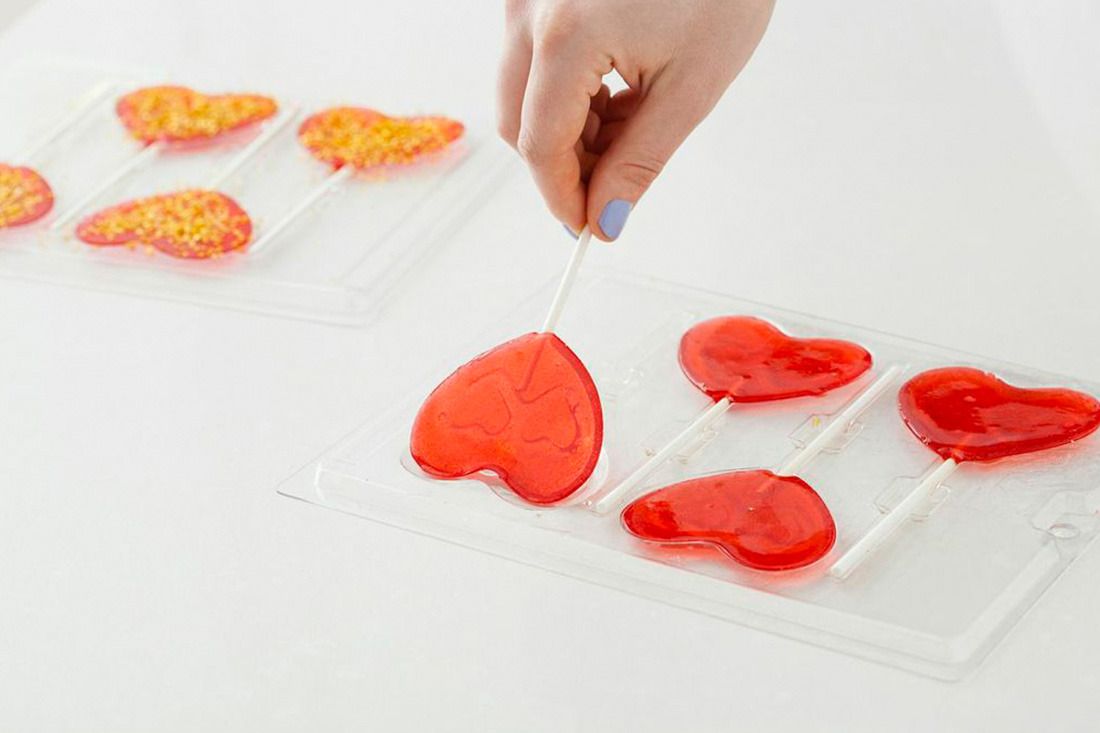 Nothing says "I'm a sucker for you" like a homemade Valentine's Day lollipop. To make this version from Brit + Co, you'll need a heart-shaped lollipop mold (this one from our Amazon affiliate). With that in hand, the rest is cake. Or, uh, candy.