I know what you might be thinking:  Candy gifts for Valentine's Day? Could you be more cliché, Cool Mom Picks? And well, if you've never been introduced to Sugarfina, a favorite here with our staff, well then you will understand why I'm all excited about their offerings for Valentine's Day this year.
I fell in love with Sugarfina after our Editor Liz gave me their Love Bites gift set after a break-up, and made me laugh with the apple frogs (as in, stop kissing them) and the fish representing the many others in the sea.
This may look like kid stuff, but it's gourmet candy, which in my house means "hide-it-from-my-children" candy. Fresh, delicious, and with more sophisticated flavors than you might expect from those cordials, jelly beans, or gummy animals. We're talking chocolate "martini olives" (really almonds), maple bourbon caramels, and fun themes like champagne gummy bears and all kinds of hearts, lips, and other symbols of love.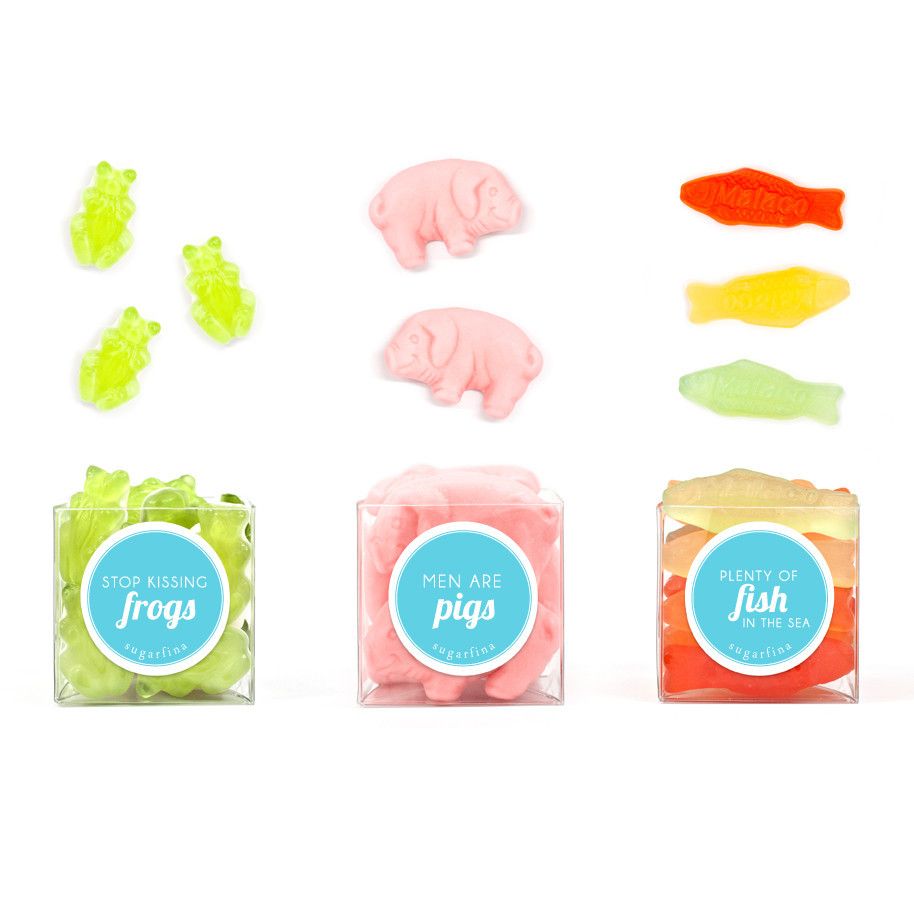 You can grab a gift set, like Sweetheart bento box, individual options like sweetheart caramels in various sizes, or try themes like Pucker Up (shown at very top) featuring sour candies, all of which come beautifully packaged for giving. Or you can put together your own bento style gifts in beautiful boxes or really cute little clear acrylic cubes by choosing your own favorites that send the message you're hoping to send.
I promise whatever you get will be most appreciated, whether you're sending a little something to a friend, your kid's teacher, or a very special valentine. Or maybe even someone who you hope will be.
For amazing gourmet candy gifts, head over to Sugarfina. Make sure you check their Valentine's Day shipping schedule before you order–the closer you are to their location in California, the more time you have for ground shipping.