Being a parent definitely makes you realize how fast time flies by. Case in point: my baby girl, who I feel like I had yesterday, is almost ready for solids. Meanwhile, my nearly two-year-old son is spitting out new words every day. But when you're running on zero hours of sleep, who has time to document all of baby's milestones let alone turn them into something Pinterest-worthy?
Well, the adorable new baby memory books from Lucy Darling were designed with busy, sleep-deprived parents in mind. And if all the traditional, cutesie, pink gingham and baby blue chevron books aren't your speed, I really think you'll like the modern illustrations and gentle humor.
Available in a gender-neutral animal design as well as a floral design presumably for girls (just a guess), these memory books look and feel crafty without requiring any Martha-like scrapbooking skills. And much like Lucy Darling's fabulous baby closet dividers that we've featured here, the pages in these memory books are thick and high quality. As in, not easily ripped by excited teething babies.
Related: The coolest baby shower gift ideas under $30
Each memory book has monthly milestone pages so you can remember what your chubby-cheeked baby looked like at one-month-old all the way up to–cue the Kleenex–their first day of school. And I particularly love the pages that help you document your baby's many firsts, your family tree, as well as super important trivia like, When you were born, 'Uptown Funk' was a popular song or A gallon of gas cost $way-too-much.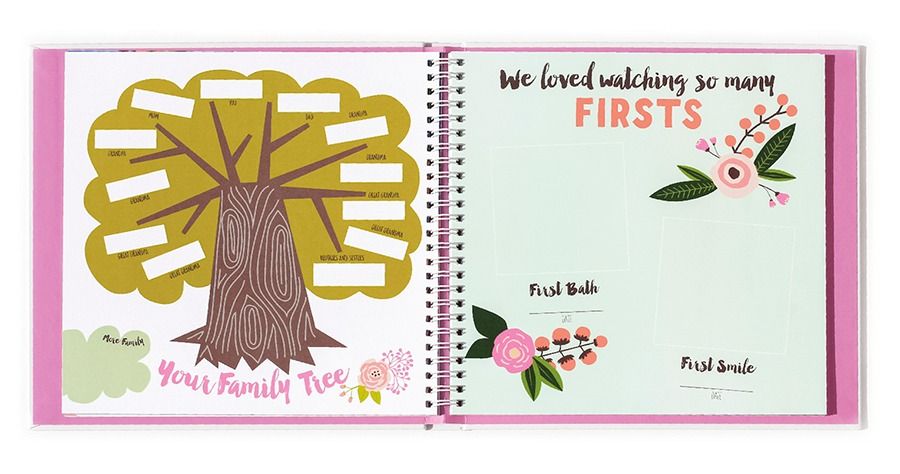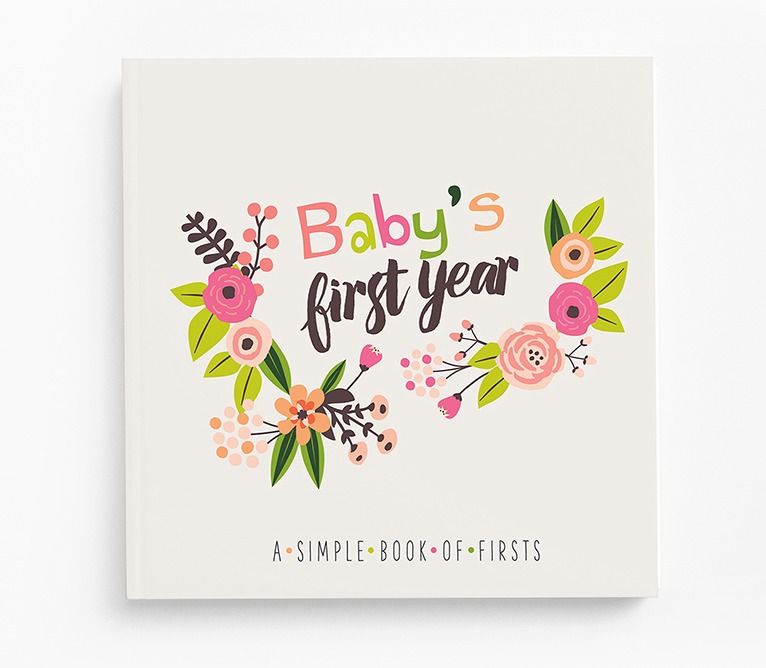 As with most traditional baby books, there are pages that allow you attach the birth announcement and hospital bracelet, as a page for their tiny little footprints and hands. And if you happen to get this book while you're still pregnant–or if you did like me and most of the world and filled it out retroactively–there's even a page for an ultrasound picture, a belly picture and a letter to baby before his arrival.
When you're finished, you and your kid will have a precious keepsake guaranteed to make you laugh and cry.
The Lucy Darling baby memory books are $34.99 at lucydarlingshop.com.