I think I probably speak for most parents of young babies when I say that swaddle blankets are my life. And ironically, mostly not for swaddling. I mean, yes, my kids were wrapped up like burritos in the early months, but those handy swaddle blankets also doubled as nursing covers, sun shields, emergency burp cloths, picnic blankets…you name it.
So in honor of all you lucky parents of babies just arriving, I rounded up a variety of styles for spring that I love — from traditional to modern to quirky — that will have you brainstorming new excuses to buy more swaddles.
Canada's Lulujo continues to launch irresistibly cute swaddle blanket patterns available in both cotton and bamboo muslin. Their spring collection features buzzing bumblebees, butterflies, and a sweet moon-and-stars "dreamland" pattern that will lull you to sleep alongside your swaddled baby. (Not that you need any help dozing off as a new parent).
Lulujo swaddle blankets start at $16.99 at lulujo.com.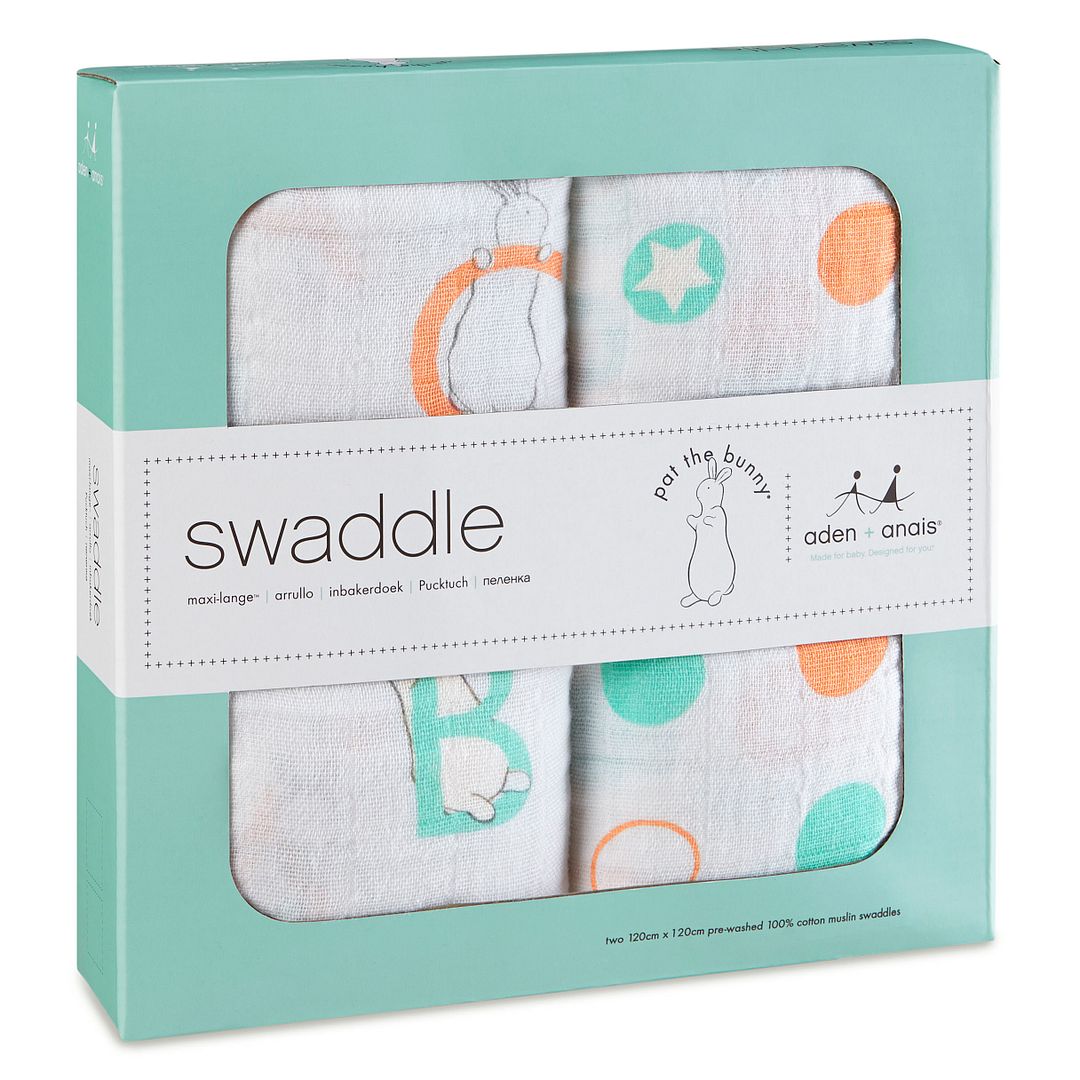 When I went to my first mommy & me class with my six-week-old son two years ago, I chuckled to myself when literally every mom in the class pulled out an aden+anais swaddle blanket to lay their infant on. (Ed: To think we were pretty much the first website that ever wrote about them in 2007, wow.) And now they've launched an exclusive, limited-edition swaddle two-pack celebrating the 75th anniversary of Pat the Bunny. Available only at aden+anais and Harrods.com, the swaddles feature sweet imagery from the beloved baby book. Pair the book with the swaddle pack and it would make one adorable gift for a baby arriving this spring.
Hey, even Prince George made his very public debut in one of their swaddle blankets and I'm wondering if Kate Middleton goes the hand-me-down route and swaddles George's sibling in one, too — or opts for Pat the Bunny.

The aden+anais Pat the Bunny swaddle blanket pack is $32 and available at harrods.com and the aden and anais website.
I love discovering new brands and when I found out that newcomer buttermilk babies (also at very top) hails from none other than my home state of Texas, I'll be honest, I already knew I'd love them. If you're looking for swaddles with a little more sass and edge, you'll love this fun brand, too. With designs that are filled with personality (zoonicorns, purple gem, or graffiti, anyone?), there's something for every little tough cookie out there. Made of cotton and bamboo rayon, the buttermilk babies swaddles are super soft and a bit finer than other swaddles I've used–which may explain why the cost is a bit higher, too.
Buttermilk babies swaddles are available in two-packs for $45 and four-packs for $75 at buttermilkbabies.com.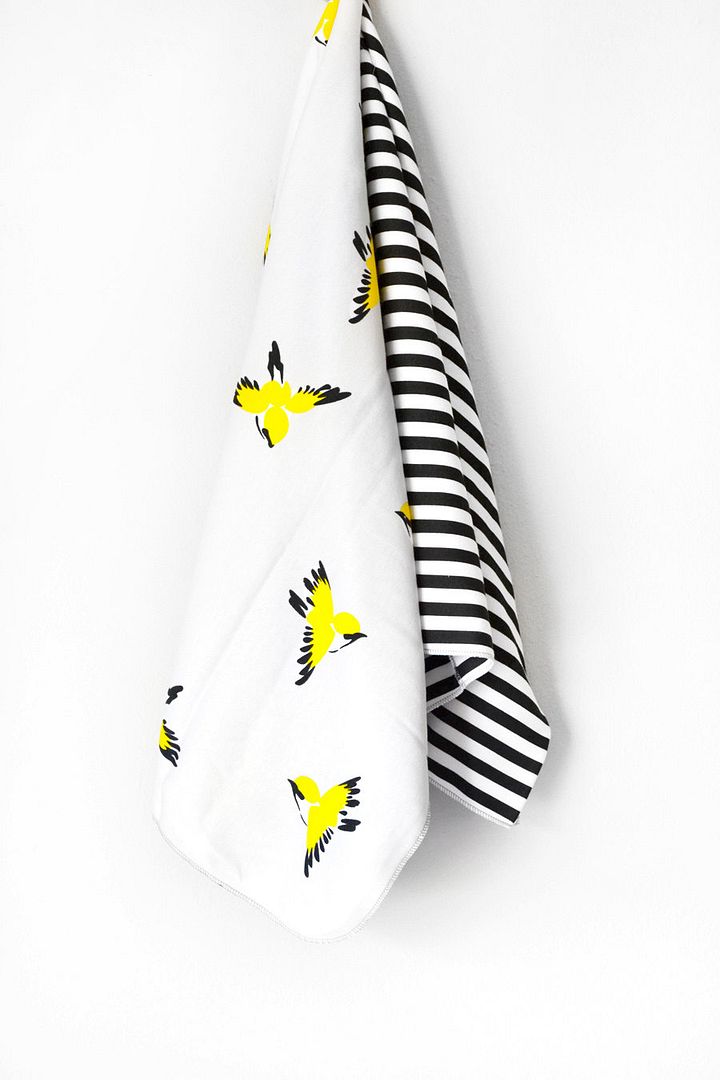 If you like your swaddle designs on the modern side, I found a great choice for you at Cool Mom Picks favorite Wren & Rumor. With bold stripes and prints, these cotton swaddles would be perfect for the parents who are more Design Within Reach than Pier One. Hold the pastels.
The Wren & Rumor birds swaddle blanket and striped burp cloth set are $46 on Etsy.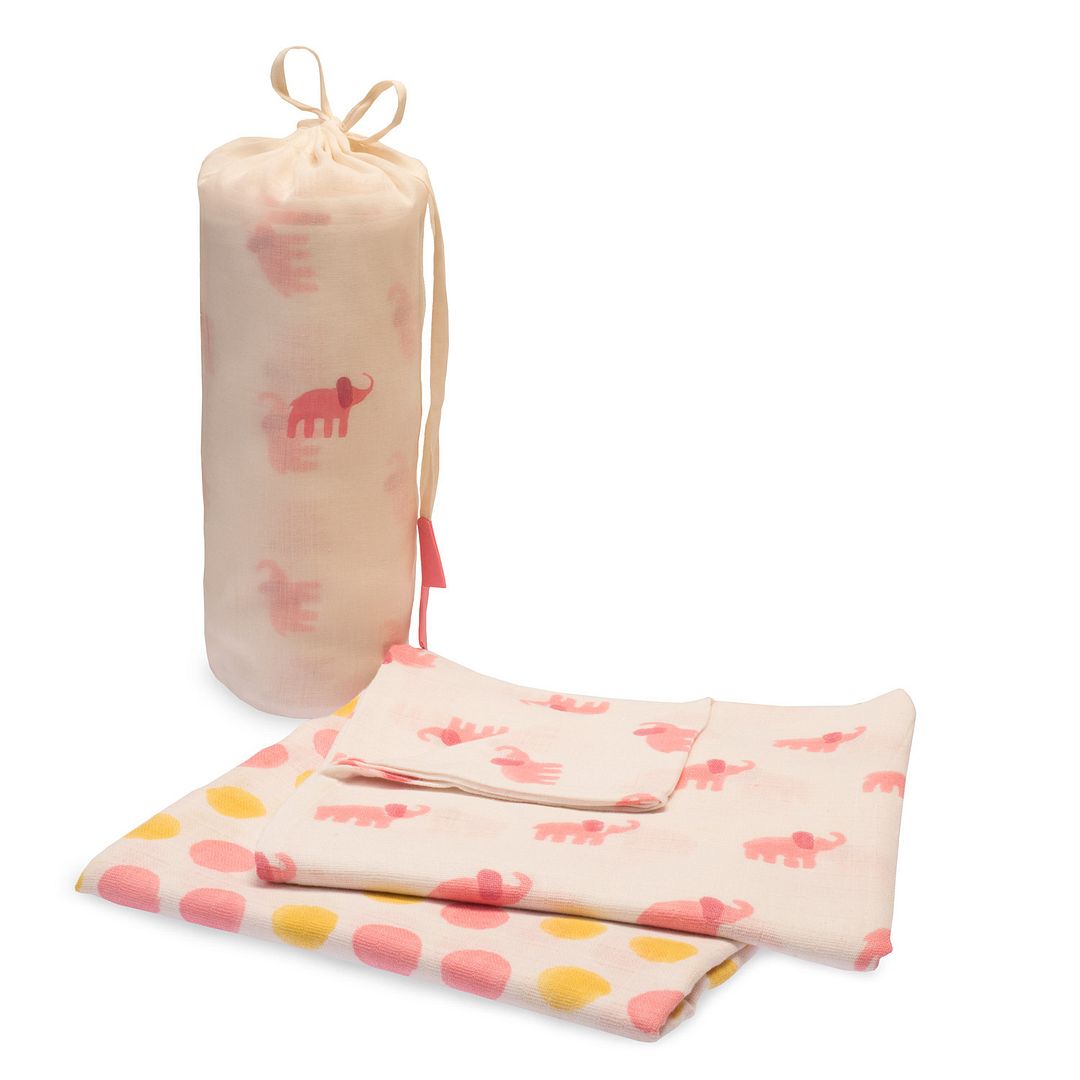 If you love simplicity, naaya by moonlight muslin swaddle blankets might just be your cup of darjeeling tea. With a new collection of swaddles featuring their classic hand-block animal prints–pink elephant, yellow giraffe, blue whale–along with a swaddler in a coordinating design, it doesn't get much sweeter than this. The way they're packaged, they make particularly special gifts, too. You can even get a matching quilted blanket.
Naaya by Moonlight swaddle blankets are available in two-packs for $48 at naayabymoonlight.com.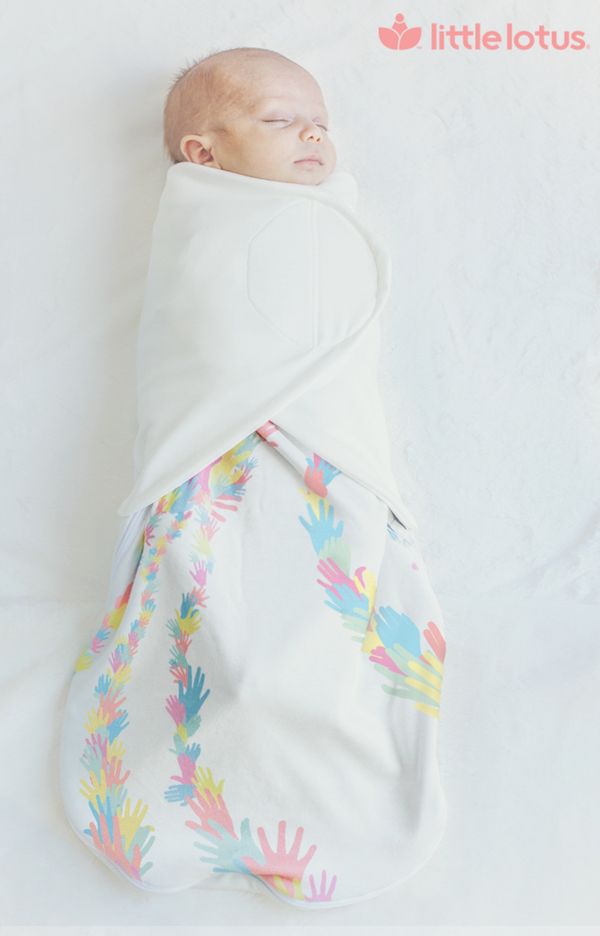 And in a late addition to the roundup, Embrace Innovations just launched a Kickstarter campaign for a Little Lotus baby swaddle which does in fact offer innovations in baby swaddling, including a plan to help babies who need it most in the developing world. It's made of a high-tech fabric that absorbs your baby's body heat when he's too warm, and releases it when he gets too cool — so our babies can also stay at that perfect body temperature while they sleep.
The best part: For every one you buy, a low-cost, low-energy baby warmer they've developed just for preemies in the developing world will be donated to a mom in need. They've given away 150,000 already, but they're shooting for a million. Yes!
 The Little Lotus Baby Smart Swaddle Blanket is available for a donation to their Kickstarter campaign through May 29; $125 gets you a two-pack of swaddlers or sleeping bags, along with the baby warmer donated to a mother in need. UPDATE: Little Lotus issued a voluntary recall of swaddlers and sleeping bags sold between December 2015 and April 2016 because of a shoulder snap that could break after repeated washings. No injuries were reported. You can find more info here, and if you purchased a product during that time, contact them for an exchange or full refund.