The most essential (or at least the most fun) part of your new-mom gear collection just may be a great diaper bag. Since you'll have it with you all the time, you want it to be well made, look great, and let you find that paci immediately when your baby starts to fuss. So while I'm waiting to be matched with a baby for adoption, I've been searching for a cool new diaper bag, and started to discover so many diaper bags that give back to moms in need. Because as essential as my diaper bag is to me as a new mom, the benefits these particular bags provide, from life-giving vaccines to fair wages for artisans in developing markets, are even more essential for quality life for new moms around the world.
Whether your look is city chic or funky boho, I hope you'll take a look at these eight cool diaper bags and totes and see if one of them is right for you.
Related: 10 of the best diaper bags under $150

Providing life-saving vaccines for kids in need: charlotte+asher
The Gabrielle diaper bag from charlotte+asher (also at top) is chic and sophisticated — perfect for the professional mom, or anyone with a classic sense of urban style. I love how versatile it is; use it to carry everything you need when you're with your baby, then switch it to a laptop tote when you're work-bound. I also love that the company's two founders each have medical backgrounds, are are committed to donating life-saving vaccines to children in need with every bag sold. ($195)
Providing income for women in need in the USA: Better Life Bags 
Better Better Life Bags has such a great concept: you choose a style of bag on their site, then select your own fabric, lining, hardware, and additions like extra pockets for bottles or pacis so you can design it just the way you want it. That makes their Linda diaper bag truly one-of-a-kind, and a very cool gift idea. The company started as a small Etsy shop that donated money to low-income entrepreneurs overseas; but after a move to Detroit, designer Rebecca Smith grew the concept by hiring women right at home as stitchers, who could not otherwise secure employment with sustainable income. The work has made a tremendous difference to so many women's families, and the craftsmanship is beautiful. ($252 and up)
Related: 3 cool tote bags for Mother's Day gifts that help support other moms right back.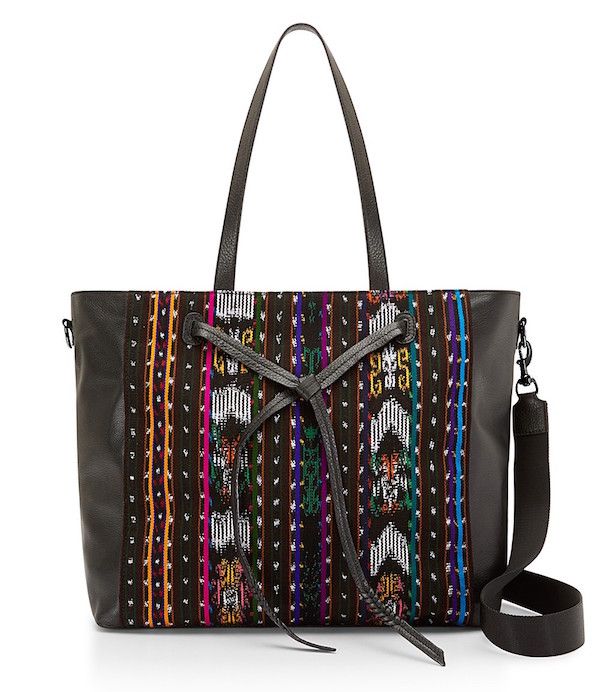 Supporting female entrepreneurs in the developing world: Rebecca Minkoff + Honest
We love seeing two mom-run companies we love supporting, Rebecca Minkoff and Honest Company, team up to do good. Together, they've created a super swanky designer RM + Honest Diaper Bag in two gorgeous colors, which is aiming to help eliminate poverty by investing in female entrepreneurs in Guatemala. This boho-chic bag is designed with parents in mind, featuring an ever-important wipeable nylon lining and a diaper changing mat. But on the outside, it's all about fashion. ($395; rstyle affiliate)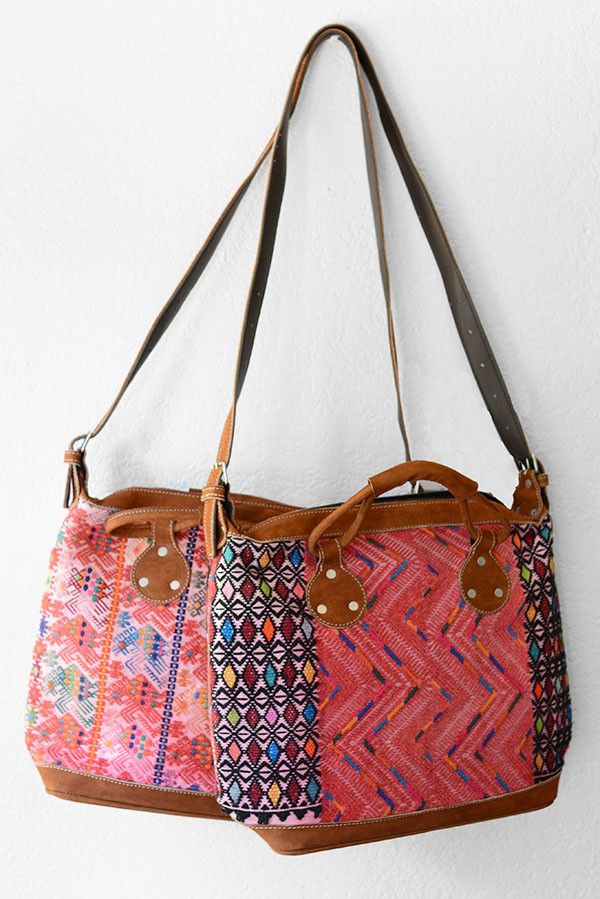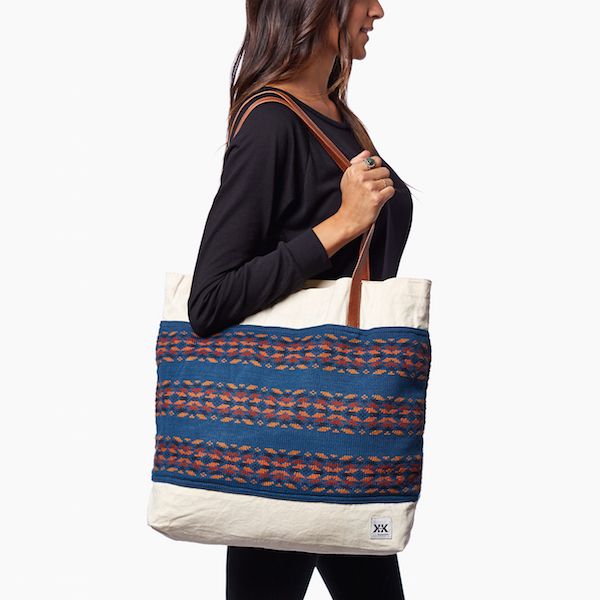 Eliminating poverty through fair trade: Purse and Clutch, Krochet Kids

Two other companies doing great things for artisans in developing countries are Purse and Clutch with their Mayan Overnight Bag (top, $149), and Krochet Kids which has come out with the Devin bag (bottom, $59.95). Even if you don't have the personal budget to spend spring break in Peru, you can still support talented designers there earning a fair wage for their work. While these bags aren't technically diaper bags, they're a great option for moms who prefer a traditional bag that's big enough to hold all the gear you need for your baby. Plus, I think they look amazing.
Funding adoptions and providing educational scholarships: Noonday Collection
Another tote that I'd love to use as a diaper bag is Noonday Collection's Andean bag. It's the perfect size for a few diapers and bottles, and maybe the iPad (in a waterproof case!) for when my older kids who need a little entertainment if I'm meeting a friend for coffee. In addition to paying fair trade wages to artisans, they offer scholarships to help their children attend school, and even donate to help families cover adoption expenses — something I love on a deeply personal level. ($198)

Supporting Literacy: Out of Print Clothing
I always like having a small tote bag to drop off with my babies at child care or with Grandma — just the right size to hold a bottle or snack, an extra onesie, and some diapers and wipes. So how adorable is this classic Goodnight Moon tote bag from Out of Print clothing? We've loved their tees and baby onesies that feature iconic book covers, and now they've added this tote featuring that iconic cover art by Clement Hurd. With each bag sold, Out of Print sends a book to a child in need through Books for Africa. And that in turn helps a whole lot of moms across the entire continent. ($18)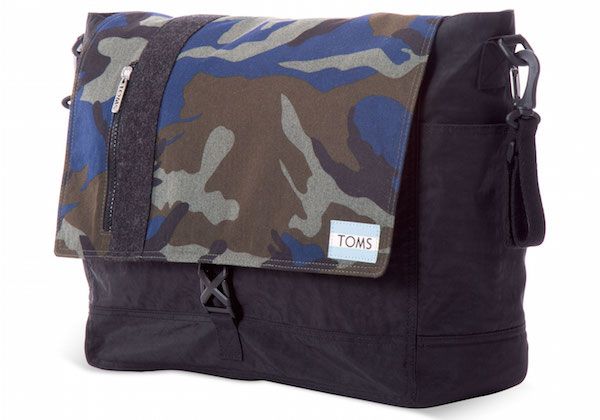 Donating supplies for safe childbirth: TOMS
TOMS, as part of their new bag collection, now offers this cool Olive Camo Herringbone Baby Bag Messenger which I think makes a great dads' diaper bag. Although I know plenty of sporty, funky moms who would make this their first choice too. Plus, their giveback commitment is incredibly meaningful: for every TOMS bag sold, they'll provide a safe birth for a mother and baby in need. ($168; rstyle affiliate)