Anyone who has seen my garage knows that we do not lack for bicycles. But, I always wished for a bike small enough to just toss into the trunk of my car alongside the kids' scooters for weekend rides in the park or on the boardwalk. Which is why I was extremely excited to try out the Metro Special Edition foldable bike from Durban (yeah, the one seen on Ellen), a snazzy looking set of wheels that folds down to a portable size. What could be cooler?
Made primarily for urbanites who may not have room to store a big bike in their apartments, or for people who want a bike they can ride to work and then tuck out of the way and out of sight, the foldable bike from Durban is a godsend.
Related: 10 ways to make driveway bike riding more fun for kids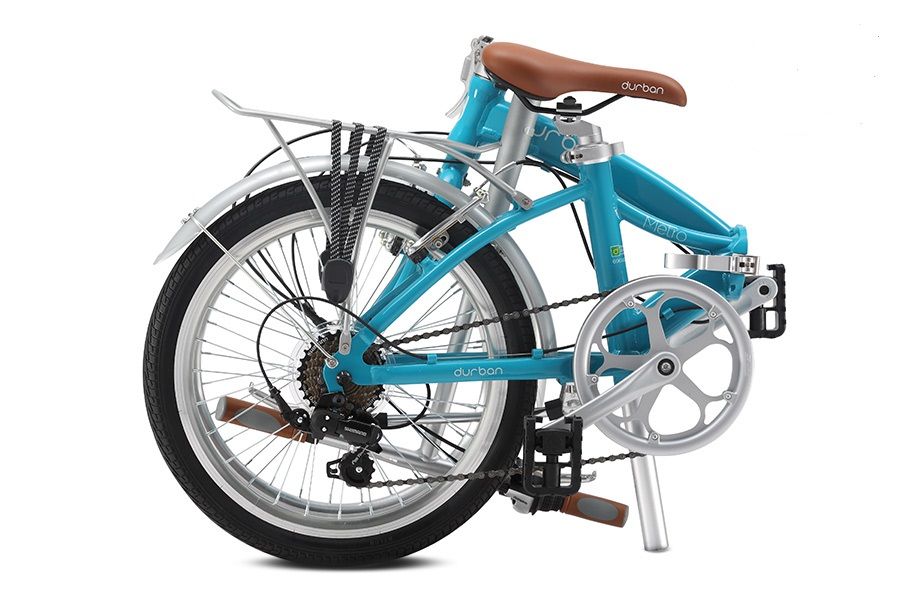 The Durban Metro not only looks cool, it feels super sturdy and rides smoothly on its 20″ wheels. At $400, it's nothing to sneeze at, but I like that the easy-to-adjust seat and handlebar height means that my tweens and I can share it.
I wouldn't call this a hardcore touring bike, and I'm not sure my rear would be happy with me taking this off-roading, but it's so much fun to ride around — and even easier to take along — I can't wait to see what adventures we have with ours this summer, aside from burning off daily trips to the ice cream stand.
The Metro Special Edition foldable bike from Durban is available in Turquoise or Gray. Thanks to Durban for sending CMP a bike to test.