We're fond of baby rain ponchos as easy, pull-on-and-off alternatives to the traditional raincoats with all those snaps and buttons. You too? Well then your rainy day blues are about to get a little brighter since we discovered these bright and totally charming baby rain ponchos from Seattle-based small biz, Satsuma Designs.
We've been fans of this company for a long time now, since featuring their gorgeous bamboo blankets wayyyy back in the dark ages 2007. But we think their USA-made rain ponchos for babies take cuteness to a whole other level. With six different designs and an easy-to-wear style, you'll be out strolling in the rain in no time.
And hey, they even roll to stash easily in a diaper or under a stroller so you can fake being one of those always-prepared moms, at least in this case.
Related: 8 of the prettiest floral rain coats for spring that girls will think are really cool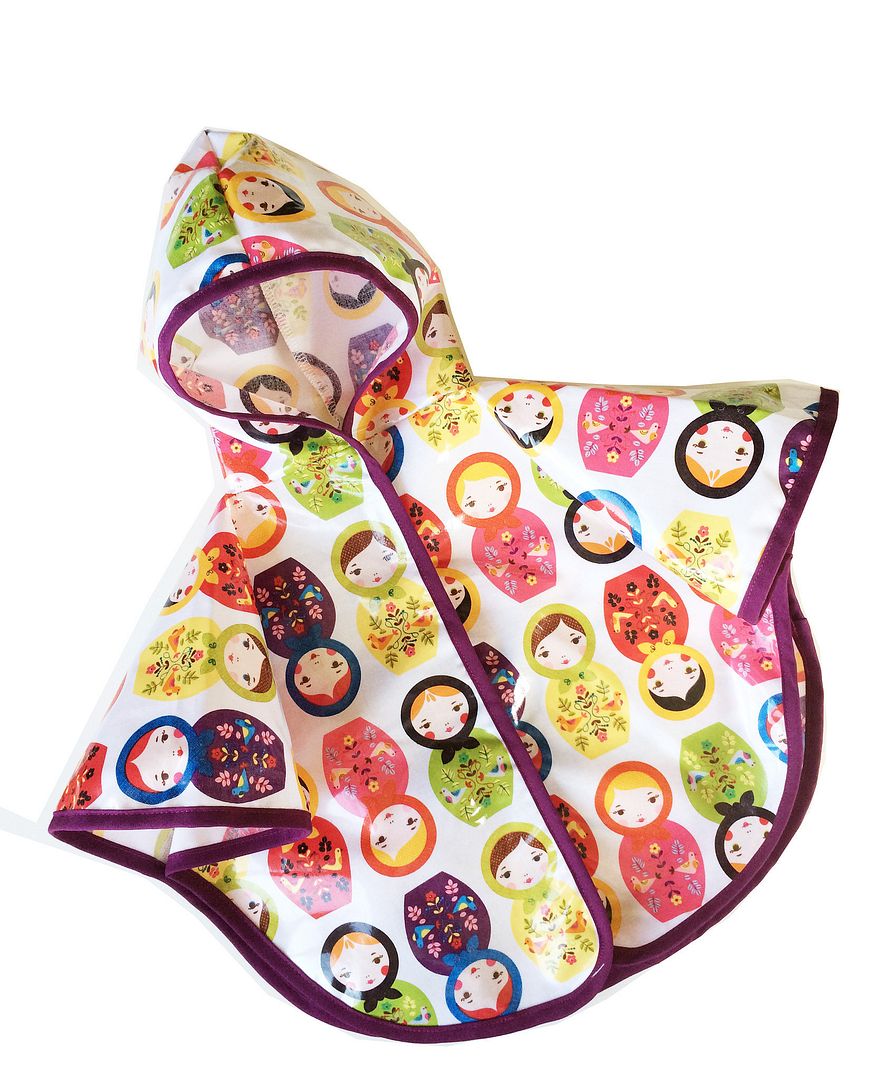 You're in luck if you're shopping for babies up to 12 months of age (sorry toddlers!) since each of the gorgeous designs, on-trend design (Nesting dolls! Foxes) slip right over the head, so no wrangling fit squirming arms into sleeves. They're also generously made to fit right over baby carriers or other cool weather outerwear — smart!
Plus, the comfy waterproof cotton is also designed with stay-put velcro at the butterfly sleeves and neck to keep raindrops from sliding inside, because there's nothing quite like buckets of rain to bring your mood down. Especially when you're a baby with no control of the weather whatsoever. Sorry kids.
Check out the adorable USA-made baby rain ponchos from Satsuma Designs on their website.