For many of us, summer means heading off to our go-to camp where our kids spend their days playing outdoors, going on nature hikes, swimming in ponds, and singing goofy camp songs with all their friends. But if your kids would prefer a less-traditional or even totally off-the-wall summer camp experience, we've found loads of the coolest, most outrageous summer camps — both day camp and overnight — that fit every child's idea of fun.
Whether or not you take the plunge, or just fantasize about what your kids could do one day, these are all pretty awesome.
But before you pack your kids up and ship them off to, say, ride roller coasters all over the northeast, be sure to vet them all yourself. We recommend, as with any camp, that you read all the fine print to make sure you're comfortable with each camp's policies, procedures, and credentials.
Related: 6 cool sets of summer camp labels for kids, so that what goes to camp comes back
Here are 10 of the most creative, most outrageous, most fantastically-themed summer camps for kids we found that we think you'll agree are just…whoa.
That's the proper adjective in this case, by the way.
1. Space Camp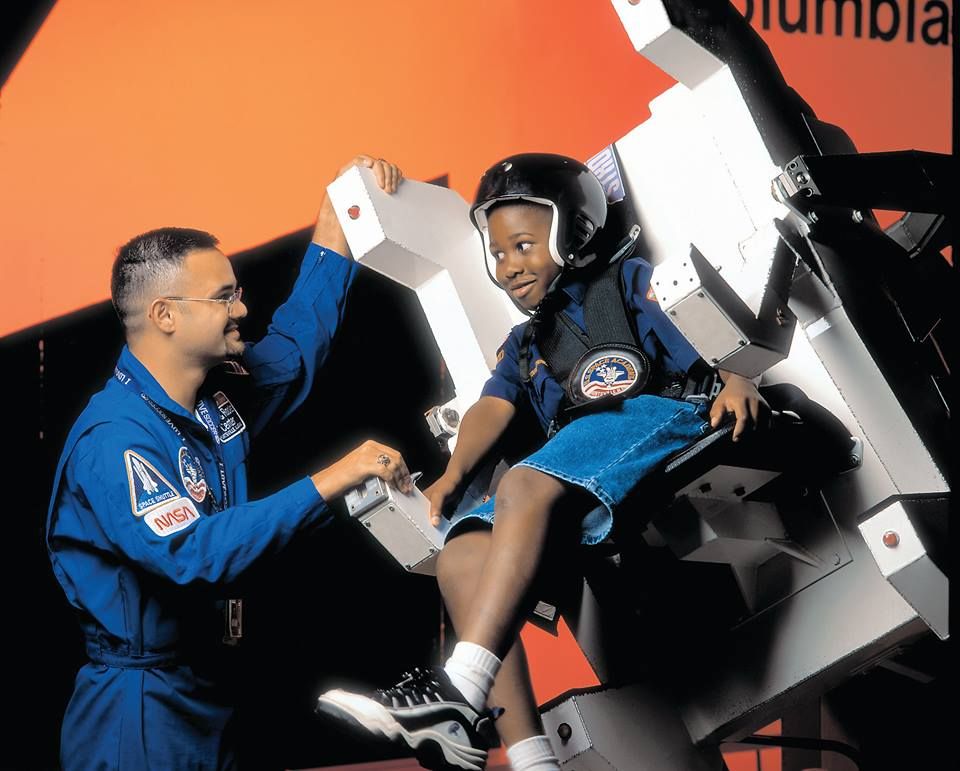 For kids who would rather go somewhere far, far away for summer vacation, Space Camp at the U.S. Space & Rocket Center in Huntsville, Alabama may be the ultimate destination. (Especially for those of us who still remember the 1986 Space Camp movie fondly.) Your kids won't really be beamed up into space, but they'll sure learn all about what it takes to accomplish this potential future journey. This overnight weekly summer camp sounds like a future astronaut's dream come true, where kids can train to live and work in space. With programs for kids as young as 9, there are even family programs where everyone can get involved in an out-of-this-world experience.
Related: 7 ways to get girls excited about STEM education: apps, clubs and very cool websites
2. Circus Camp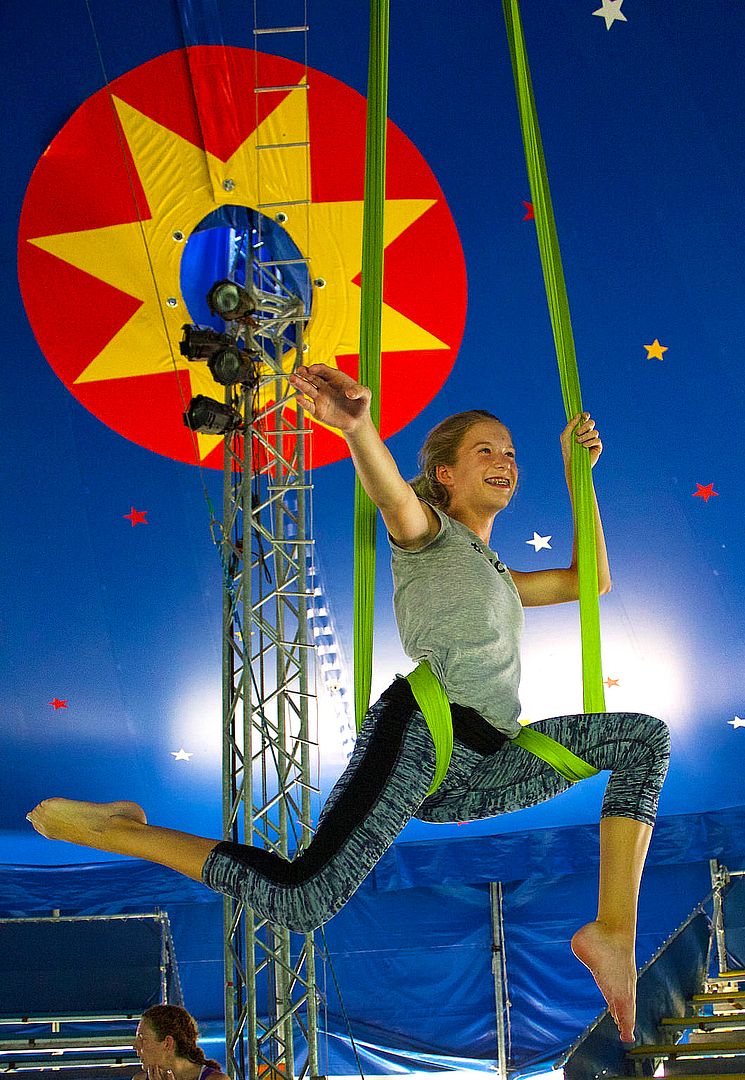 Whether your kids are clowns or daredevils (or both), Smirkus Camp, will have them learning the tricks of the trade like the pros. You know, like how to walk in r-e-a-l-l-y long, floppy shoes, or how to fly through the air with the greatest of ease. The much lauded summer camp of Vermont' Circus Smirkus, whose traveling show has been a favorite of Cool Mom Picks for a long time, holds its overnight camps on a beautiful hilltop pasture in Vermont so it's not a bad place to half to chill for a week or longer while the kids are away. It's amazingly safe, taught by all kinds of seriously well-respected experts, and in the end there's a final performance for family and friends to enjoy. Bring your anti-anxiety med of choice.
3. Girl Power Camp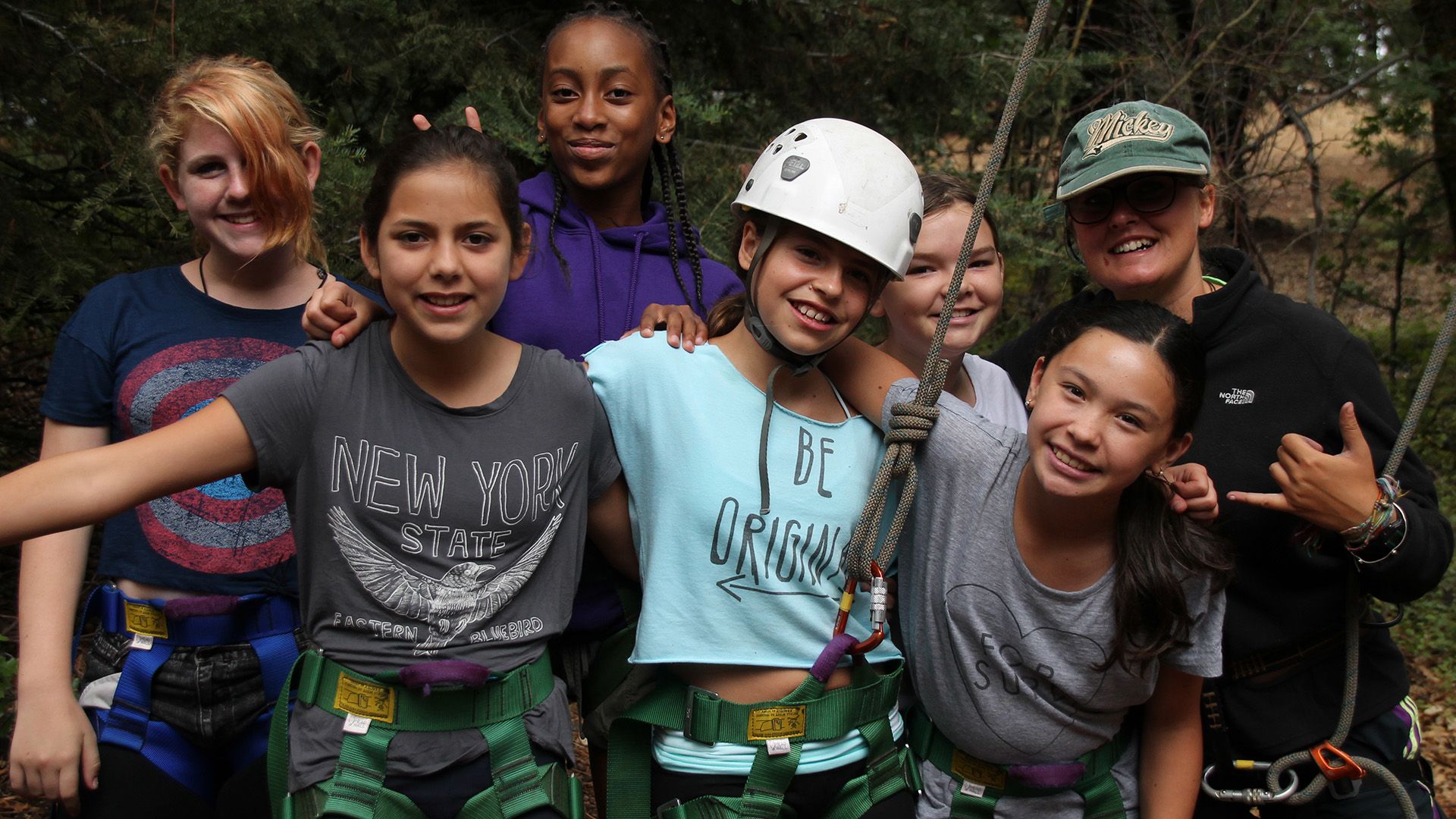 For girls ages 8–16, who are equal parts sugar and spice, Pali Adventures' Girl Power camp will have them climbing the high ropes course, playing paintball, riding ATV's, and learning self defense before they settle down for more relaxed activities like yoga and face masks. This overnight camp outside of Los Angeles also has loads of other summer camp specialities for both boys and girls, with themes like Movie Makeup, Hollywood Stunts, and Secret Agent Camp. Hit the website and you just may find a camp experience right for your kids for whom archery and lanyard-making just doesn't feel right.
4-5. Movie Arts or Animation Camp

Is Hollywood calling your kid's name? Automatic Studios' one-week Movie Arts Camp in Brooklyn, NY will teach kids in 3rd grade and up what it takes to put together a real movie — from script writing, to camera work, to final editing. This day camp runs from 9am – 4pm, with experienced film technicians and teachers at the ready to help kids put together a movie that will screen on the final day. Popcorn included.
If your kids are more specifically into animation, be sure to check out the ICFF Animation Camps for Kids which is designed for those entering first through ninth grades. Brought to you by the same folks who put together the NY Children's International Animation Festival that we love attending each year, and taught in partnership with experts from The Good School, we love the idea that our own kids' claymation stories or stop-motion fairy tales will be shown as part of the festival when they're through!
6. Farm Camp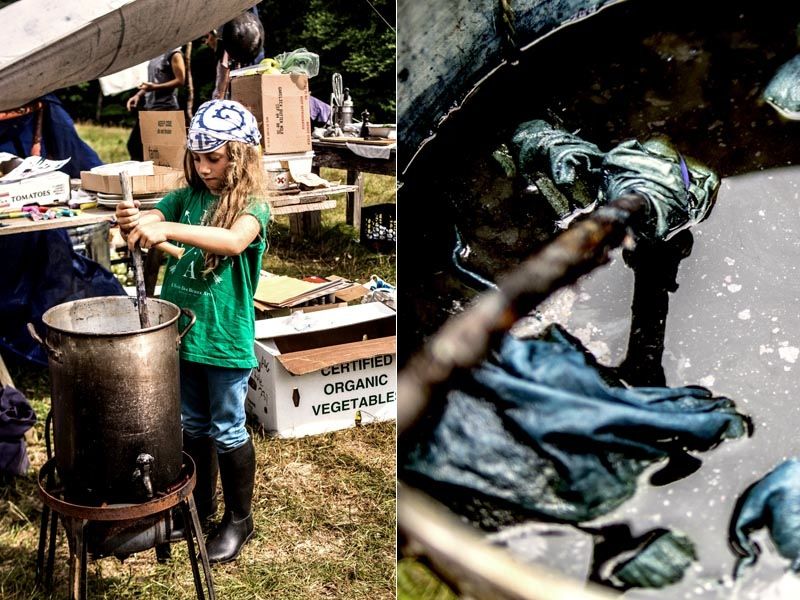 Summer camp becomes summer camping when the artsy L'Ecole Des Beaux Arts (LDBA) ventures out of the city and heads north to LDBA Farm Camp in upstate Massachusetts. Here, a small group of adventurous kids ages 7–12 will learn how to pitch a tent, tend a campfire, make arrows, and learn how to identify various plants, mushrooms and trees as they make their way through the woods. My kids would have a blast tending to local farm animals and attending creative daily art classes with guest artists who will hold special workshops just for them. Plus, meals will be prepared by local professional chefs, meaning your kids won't be forced to eat hot dogs and beans cooked over a campfire. Though we'd hope there's some of that too.
7-8. Rock n Roll Summer Camp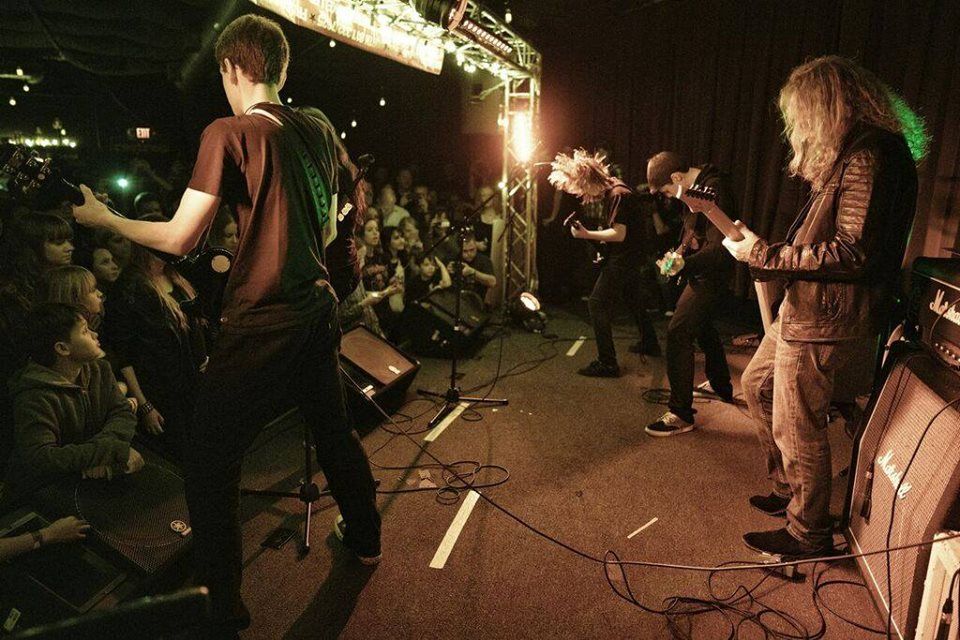 Are they ready to rock? Aspiring musicians and singers will get to experience the rock star life (well, at least the part of it that's appropriate for kids) at School of Rock summer camp. Because yes, there really is one! With camps in cities all over the country, this one is most appropriate for kids with some experience with an instrument or a desire to show off their singing voice. Then, after only a few days of practice, they'll get to channel their inner rockstar in a very public way with a show that is open to family and fans.
Another amazing option recommended first-hand by kids we know and love is Brooklyn's Willie Mae Rock Camp for Girls. This is actually a non-profit dedicated to empowering girls 8-18 through a six-week intensive day camp that features instrument instruction, songwriting, band practice, live performances, and eventually your kid's own showcase concert.
9. Survival Summer Camp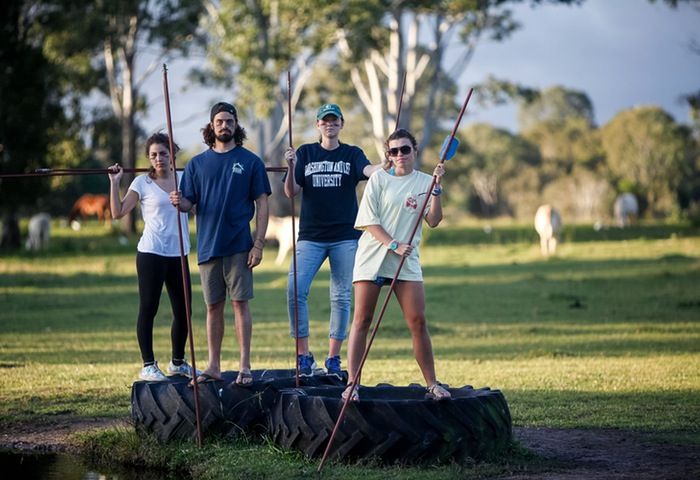 They may be too young to audition for Survivor, but a few lucky teens will get to play along with Rustic Pathways' Island Survival Summer Camp. Marooned on a deserted island 45 miles off the coast of the great barrier reef in Australia (gulp), with only three personal items, teens will learn how to survive on their own. Okay, so they'll have help from a few specialists who will insure they return in one piece, unscathed.  Campers will also have plenty of time to enjoy the gorgeous beachy surroundings and conduct cool environmental experiments, but will also spend time doing important preservation work in the area like removing trash from beaches and lagoons. It's a work hard, play hard experience for sure, but for kids who really want to escape it all, here's a major escape. (Note: The 2016 trip is sold out, but you might want to bookmark this page for next year.)
10. Thrill Coaster Tours Camp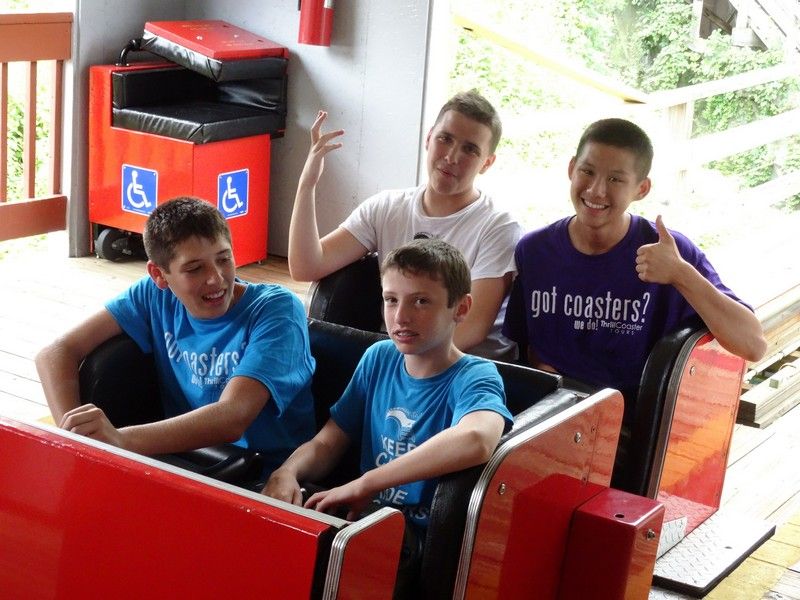 Not for the faint of heart, or the easily motion sick (let alone their nervous parents), Thrill Coaster Tours summer camp takes a group of teens on a tour de coaster. Traveling in chaperoned groups to different amusement parks in a particular region like Florida or the Northeast, your kids can hop on all those amusement park rides that turn you green, while also getting the chance to travel on their own with other adventure-seeking teens. Indulgent? Totally. Memorable? Well I can only imagine since I don't see my own kids doing this one any time soon.
Plan on signing your child up for one of these outrageous summer camps for kids? Please check out each camp for all the session details, costs, and requirements, plus camp policies, procedures, and credentials. Some camps and/or sessions may be sold out for this summer but you can plan ahead for next!