In honor of Flag Day today, which commemorates the adoption of the American Flag, I rounded up some of my favorite interpretations  of American flag t-shirts for kids.
I know that when I was a kid, I absolutely adored my denim vest printed with the stars and stripes, which I proudly wore on every occasion with even a hint of national significance or appreciation. So I imagine plenty of kids today feel that way too.
What I love most about these t-shirts is that rather than just celebrating the American flag itself, they're reminding us that it's a symbol of all the things that make America special: Peace, love, acceptance, diversity. And since this Flag Day falls during the wake of a national tragedy, I think it's even more important that we stand together as Americans and show our true colors.
CMP is an rstyle affiliate
Related: A patriotic T-shirt that reminds us of what makes America wonderful.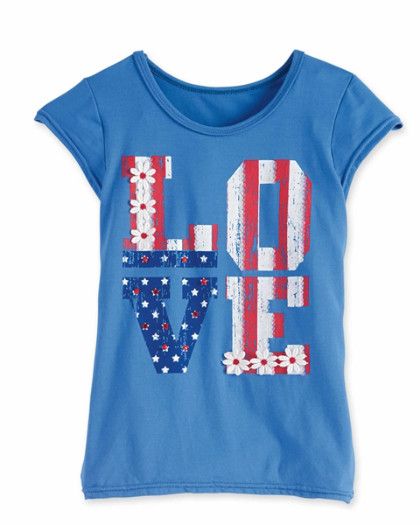 What makes America so special to me? This Girls Stars & Stripes Love Tee from Chasing Fireflies spells out one of my top answers. I'm digging this flower-power version of the traditional Flag Day T-shirt, which I think any little girl would love to rock all summer long. ($24.99, Chasing Fireflies)
The Peek 'Peace' Graphic American Flag Kid's Tee is just so hip. Available in toddler, little boy, and big boy sizes — although it's totally not for boys only —  this shirt offers a message that kids can stand by. ($34, Nordstrom)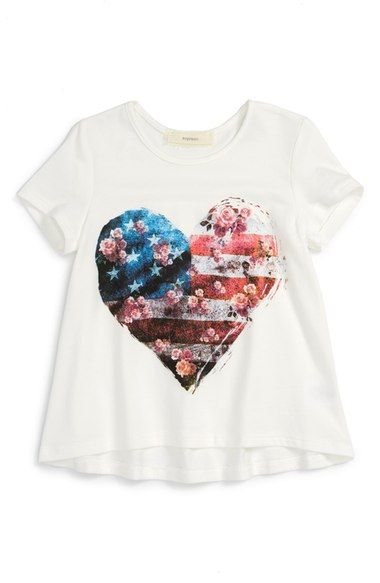 Oh, Heart Flag Graphic Tee, where were you when I was a little girl? This shirt from Soprano brings some sweet vintage floral flair to the traditional American flag t-shirt , and I love the on-trend high-low hemline. ($26, Nordstrom)
We recently featured this patriotic American flag t-shirt for kids because, it's awesome. This America the Wonderful shirt has the perfect name, doesn't it? And it comes in sizes and different styles for the whole family. Plus, it helps support a small, locally owned business with a t-shirt you know is made in the USA. ($17.99+ , Free to Be Kids)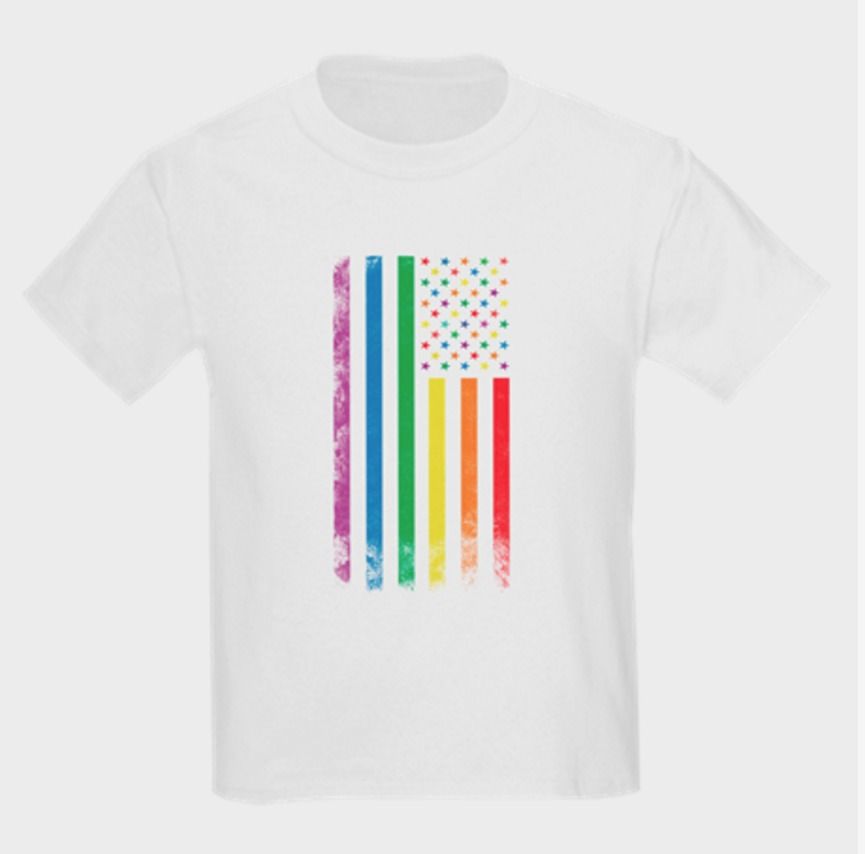 We've shared a lot of kids' tees that celebrate the diversity of families, but in honor of summer, when American flags come out in full force, I think this Rainbow American Flag kid's t-shirt from Omadesign is a lovely option. Perfect way to demonstrate our country's values of acceptance, love, and support for all.   ($17.95, CafePress.com)